Hi guys! Hope you're having a great afternoon <3
It's been a while since I've done a Stitch Fix
(<– referral link) post, and it's because it's been a little while since my last great one. I've kept a couple of pieces here and there, but nothing that would take up an entire post. I have a pretty amazing picture (that will never be posted) of me trying on some cargo mom jorts. That's the beauty of Stitch Fix; you try everything on at home, keep what you like and sent the rest back. When I posted a pic from my recent fix on Instagram, I got some requests to share the details, so here they are 🙂
I've minimized my wardrobe and have been experimenting with a capule-ish style of living, which has prevented random shopping purchases. I think the only things I've bought since the great closet clean out were the skull tank (to wear around the house and to the beach) and a thrifted dress for $5. For my staple wardrobe, there were some classic pieces I was looking to add to the mix. With my last box, I requested some of the things that I hadn't found for summer staples (like a denim jacket, neutral maxi dress and neutral dressy top), and Stitch Fix hit a home run. I loved everything! It included a variety of high-quality and versatile pieces that would also transition well into the fall season.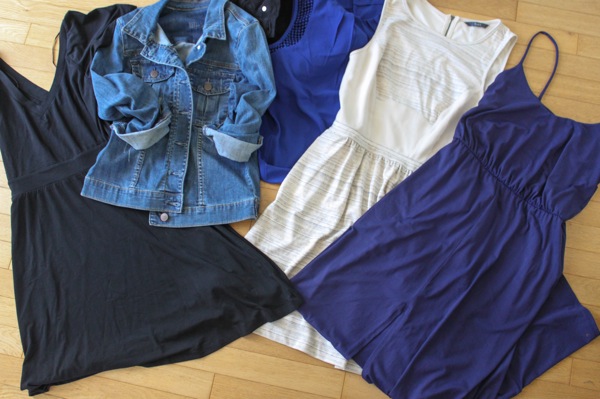 Here are the latest Stitch Fix wins: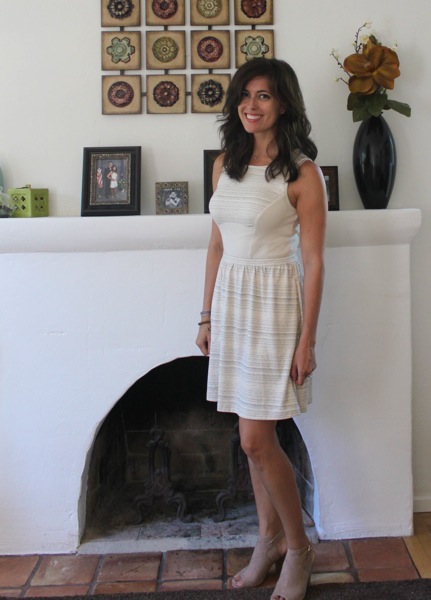 An awesome black Tart dress with flutter sleeves. It fits well, and is one of those perfect dress-up or dress-down LBDs: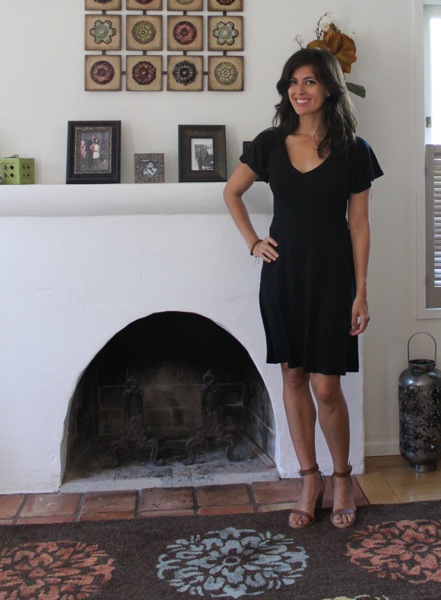 This cobalt tank top with NEW black skinnies.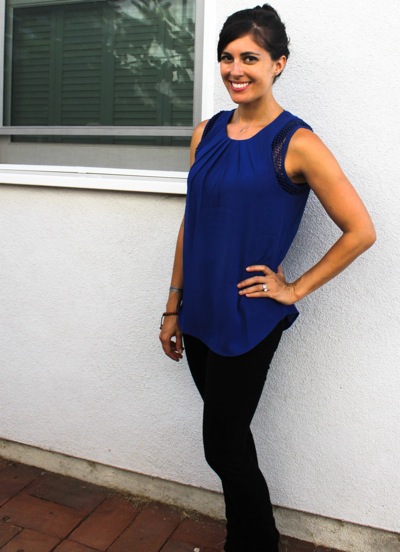 I'm embarrassed to show you guys this, but here we go. This is the last pair of black skinnies that Stitch Fix sent me almost two years ago: the BEST Sanctuary pants, which are on sale right now.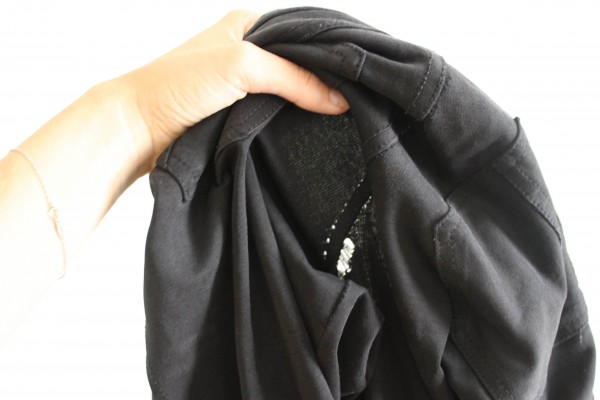 While downsizing and sorting through my closet, I KEPT THESE. Why? I was still wearing them!! Hahaha. I was like "Oh, I'll just wear a long top over it. No one will see my booty." That is how much I truly loved those skinnies; apparently they had too many trips to the trampoline park with Liv 😉 They had a very long life, and somehow Stitch Fix knew I was due for a new pair.
Here's the detail on the top: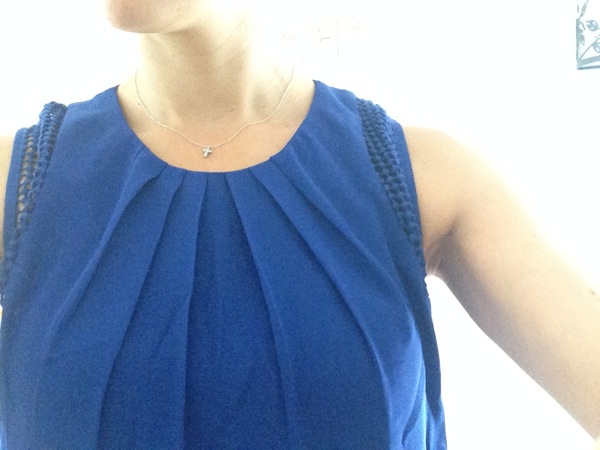 From previous boxes, I've been wearing the heck out of two things:
This Kut from the Kloth jean jacket is my new everything jean jacket. I had a chambray blazer a couple of years ago, but it's been years since I've had an awesome jean jacket.
This blue maxi dress: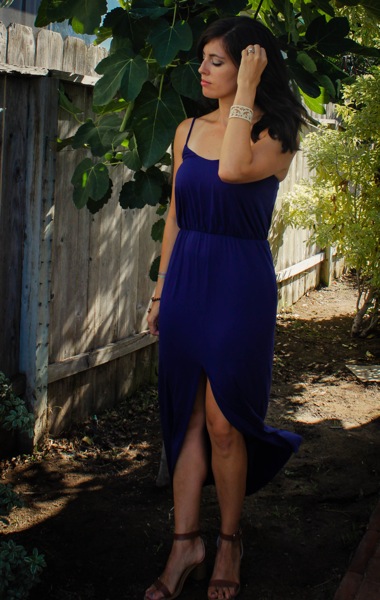 Super comfy it with sandals and a jean jacket, or out with wedges and a blazer. It's the perfect neutral maxi.
Want to learn more about Stitch Fix? Here's my first post ever, and my most recent fix post. If you'd like to sign up and get your own personalized fixes, my referral link is here. I get a credit for those who join, and when you create your own account, you get your own unique link to share.
What's your absolute favorite pair of jeans?? Have you tried Stitch Fix or something similar?
Hope you enjoy the rest of your afternoon!
xoxo
Gina