Studio Fitness Showcase at IDEA World
Hi friends! How's the day going? I hope you're having a great morning. I'm enjoying a slow morning with the girls before the day's insanity begins. I'd love to hear what you have going on!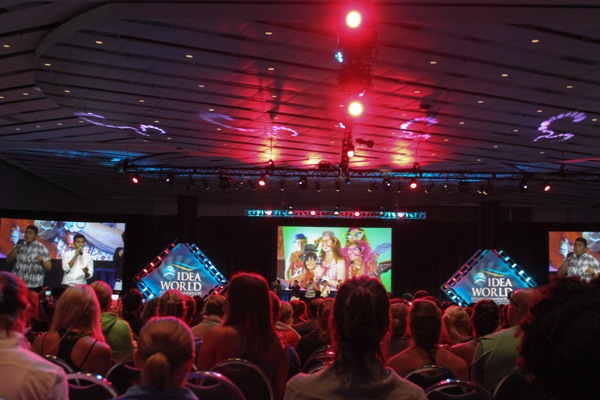 I'm pretty excited for next week because it's the IDEA World conference. I didn't get the chance to make it last year and had serious FOMO the entire time. As an instructor, it revitalizes me and gives me so many new ideas. I always leave the conference feeling inspired and motivated to add changes to the workouts I teach, plus my own personal routine. I absorb as much good energy and knowledge as possible while I'm there, and look forward to catching up with some of my fitness and blog friends.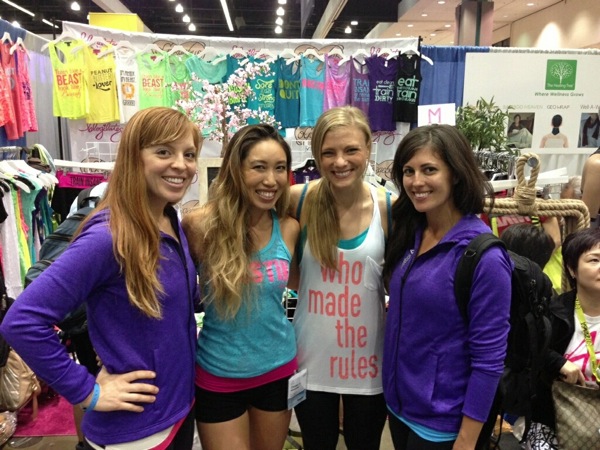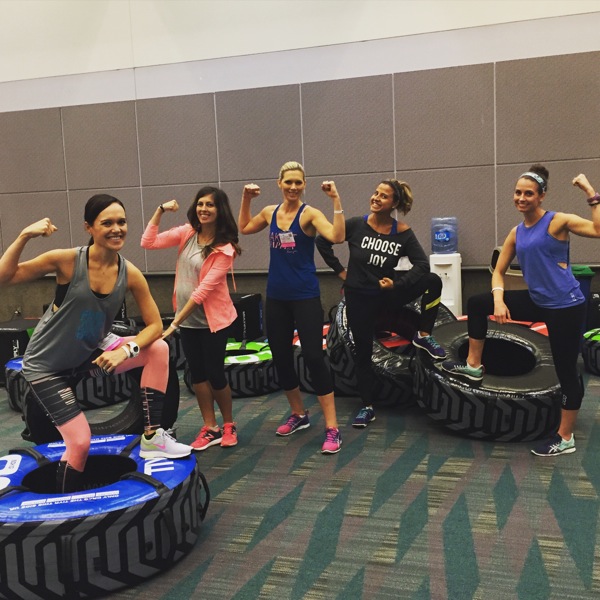 (Last time I went, I was pregnant with P!)
This year I'm going to be spending some time over at the Studio Spotlight stage checking out some presentations from upcoming fitness studios + beloved faves. There's a lot of dance fitness (my fave!!!) and so many new formats to explore. You can check out the full list here and register for the free expo classes now. 
My friends at IDEA shared the list of studios that will be participating, and here it is! 
Beachbody PIYO & INSANITY. I'm a huge fan of both of these workouts, and love that the PIYO exercises are so easy to modify. It was one of my favorite workouts while I was pregnant with P. Insanity was the first official workout plan that I ever followed! I'm excited to see any current updates to these incredible formats.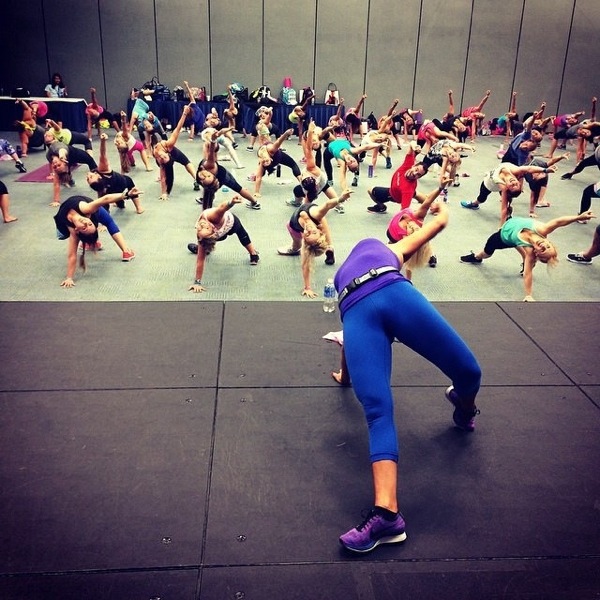 (TBT to that one time I got to take a PIYO class from the master herself)                           
Full-body Fitness by Roger Romero. I checked out the YouTube video, and it looks amazing. 
Jazzercise. I LOVE Jazzercise and didn't get the chance to try it until we were in San Diego. I'm definitely going to seek out some classes now that we're in Tucson. There has to be a solid Jazzercise community here. 
STRONG by ZUMBA. This new version of the beloved dance cardio workout is HIIT intervals with bodyweight strength work, synced to the beat of the music. 
Flow Barre Dance will be demonstrating their high intensity flow training
BollyX: the Bollywood-style dance fitness program. 
HIGH Fitness: I've been wanting to try this high-energy aerobics class.
FitSteps will be showcasing their Latin and Ballroom Dance Group Fitness.  
In addition to the Studio Spotlight activities, I can't wait to hop into some lectures and workshops. 
Are you going to IDEA next week? Are there any new workouts you've been wanting to try or check out?
xo
Gina