How 'bout a little giveaway to start the day??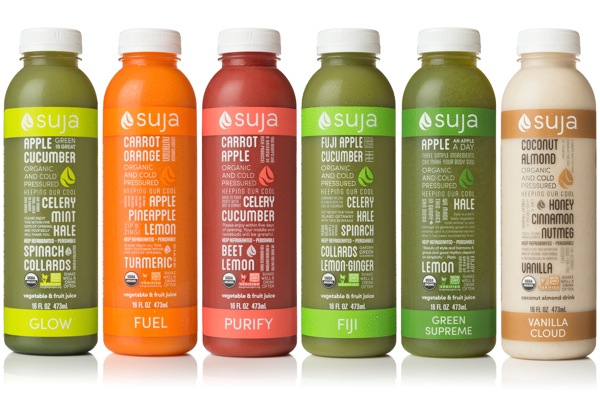 My friends at Suja have kindly been sending me juices for the past few weeks, and invited me to run their Rock n' Rock half marathon here next weekend. (NEXT WEEKEND! *minor panic*) Every time I run a distance race, I tell myself I'm done for a while… and then I do another one. It makes no sense, but neither do I sometimes 😉 A surefire way to get me to run: fresh, organic, cold-pressed juice.
I LOVE it.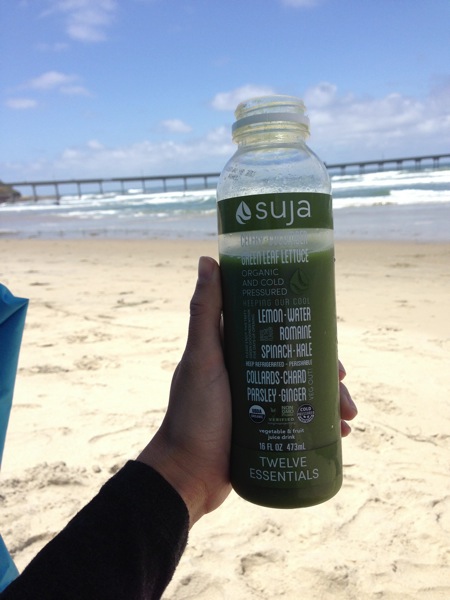 It's perfect for on-the-go especially when you don't have time to make a fresh juice and your smuices are a liiiittle too chewy/gnarly.
I've always been a fan of Suja's juices, even more so now that I've been able to try a variety of their delicious flavors. (Before, I would always just get the Tropicaloe from Whole Foods; my favorite post-workout refresher)
My favorite green juice is the GLOW: 2 apples, 6 celery stalks, a handful of spinach, 3 collard leaves, 3 kale leaves and a sprig of mint.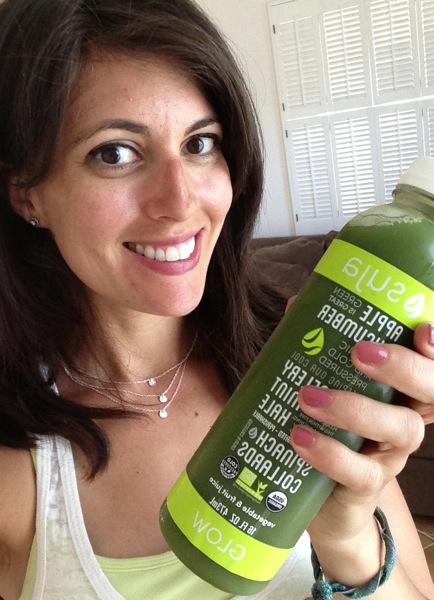 A little more info about Suja:
-Suja means "long, beautiful life" and was founded by four San Diego natives wanting to share good health with the world.
-The juices are cold-pressed to kill bacteria while still preserving the nutrition and taste.
–Forbes has dubbed them "One of the most promising companies of 2014″
I reached out to Suja to see if they'd be interested in doing a giveaway, and was so excited that they said yes 🙂 They kindly offered a 3-day Fresh Start (valued at $162) for a lucky reader, plus a running shirt and headband.
This giveaway has ended as of 10:42am EST (5/23). Thank you to everyone for entering and stay tuned for another giveaway this weekend 🙂
xoxo
Gina
*If you'd like to subscribe to my Fit Tips list, just click the box below your comment. You'll get my "Back on the wagon" plan + all of the Summer Shape Up info in advance 🙂