Beach burrito + quick weights circuit
When family comes to visit us in San Diego, we take them on incredible adventures to places they've never been before.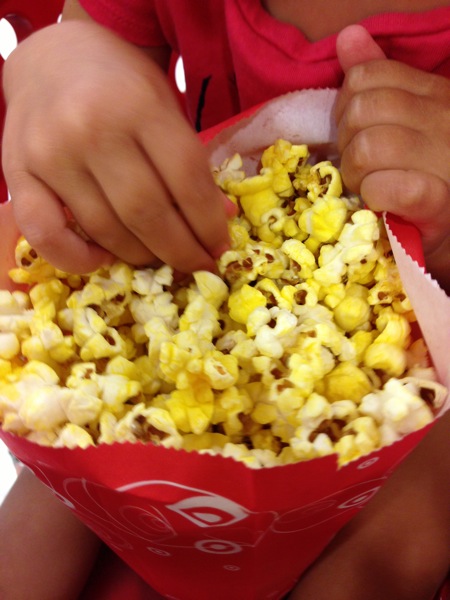 (Tarjay.)
Ok, we'll take them to the beach, too 😉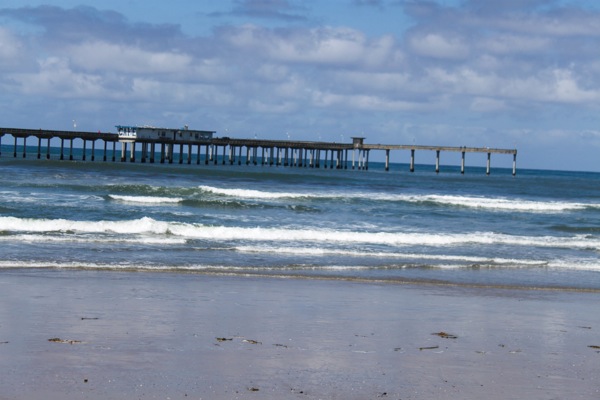 Today was beach day, and the weather was absolute perfection: sunny with a cool breeze. It was also a first for Liv: she went into the ocean! Usually she'll sprint up to the waves and back, careful not to get her feet wet, but today, she was jumping over little waves and popping the bubbles with her toes. So much fun.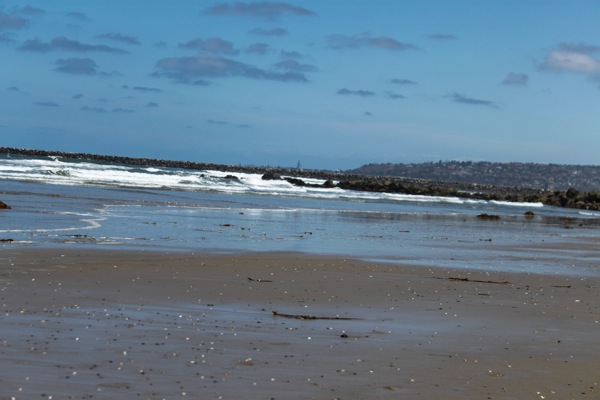 My little beach burrito: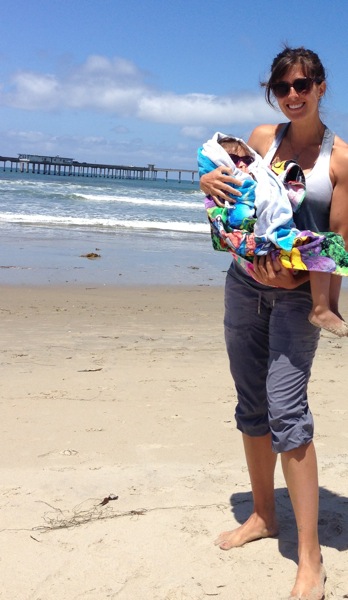 I'm having a lot of fun showing nana around our neighborhood. (Madre has already been here and knows what's nearby.) We had Tiki Port this afternoon after the beach, and I also want to take them to see the sea lions, to OB Noodle House (our current fave dinner spot) and Taverna. It's also been wonderful just to hang out here at the house and spend time with each other; the best part of all 🙂
This morning, I blasted a quick workout and wrote this morning's post before starting breakfast for the fam. Here's a quick weights blitz that I did in the garage: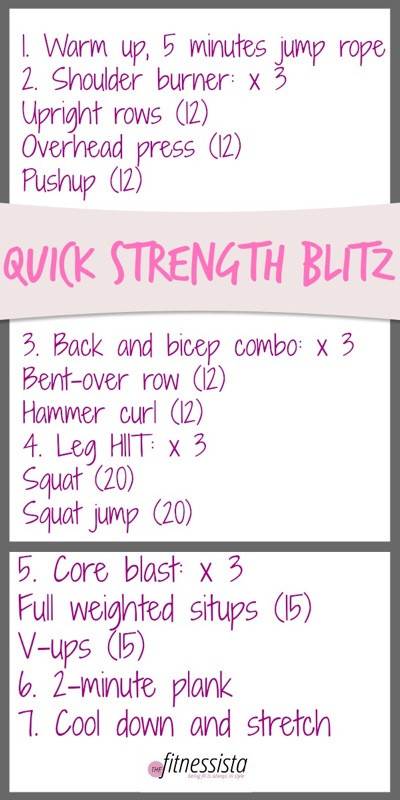 It only took about 30 minutes, and was the perfect little burn to start the day 🙂 Let me know if you give it a try!
I'm off to enjoy some of the treats they brought: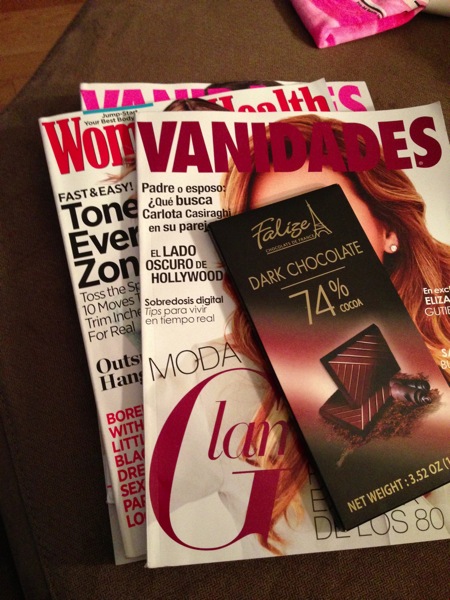 (magazine stash and chocolate)
Enjoy the rest of your day!
xoxo
Gina