Summer staples with Stitch Fix Kids
This post is sponsored by our friends at Stitch Fix. They're hosting an incredible sweepstakes right now. Schedule a kids' fix by July 13 and enter to win $10,000 towards a family vacation + $1,000 in Stitch Fix credit. Check out all of the details here!
Summer is undoubtedly my favorite time of the year. The kiddos are home from school so our daily routine is far more relaxed. We can spend days by the pool, stay up late watching movies, and take vacations together as a family. We had an amazing trip to Alaska as soon as the girls were out of school, and last week, we packed up the family for a San Diego roadtrip.
I usually figure out the vacation logistics (house sitter, dog sitter, and packing up all of our gear) and pack our suitcases. Something that makes packing SO much easier: I'll order a Stitch Fix box for the kiddos when I know we have a trip or event coming up. They reached out to me about partnering for this post, and when I told the girls, they were super excited. They love getting Stitch Fix boxes.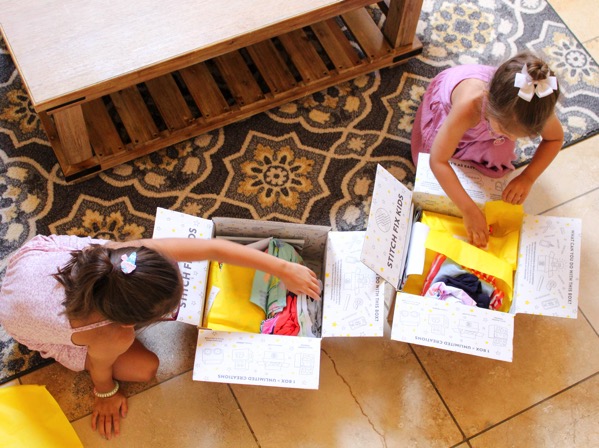 I've mentioned this on the blog quite a few times, but we LOVE using Stitch Fix for the kids' clothes. They grow so quickly, so it makes it easy to do a seasonal wardrobe refresh when their pants are suddenly too short. It also makes planning for vacations much easier. Before our cruise, I ordered a box for each girl and used these items as their summer staples, and ordered another box before our San Diego trip. There's usually something specific we need (like a "nicer dress for formal night" or "summer play clothes") so I'll just include this in the requests section. This way, I can focus on getting everything else ready. The outfit planning and packing is pretty much done!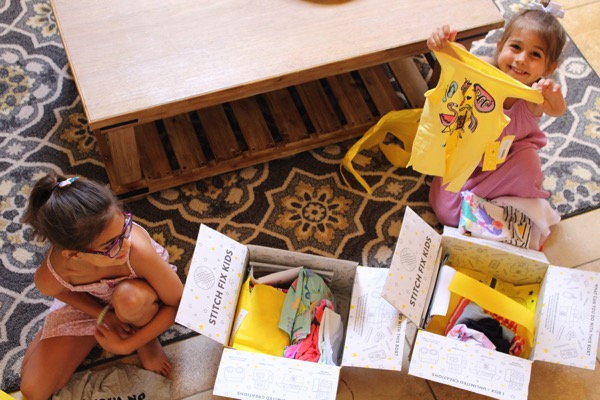 Some of the things I love about Stitch Fix kids:
– They take a lot of care into personalizing the girls' fixes. P and Liv have different tastes in clothes, so they know that Liv likes dinosaurs while P prefers unicorns. The style questionnaire is extremely thorough – but fast to complete – and makes it simple to notate that one kid doesn't like buttons, or prefers elastic waistbands. They regularly send items that the girls are thrilled about.
– The prices!! This is probably the #1 reason why I use Stitch Fix Kids so consistently. The prices aren't exorbitant like some of the other kids' styling services. It's very normal to see most items in the $15-30 range. I never have to debate whether it's worth keeping an $80 dress that they'll grow out of in 5 minutes. 😉 I've found that the quality is good, too, and last through many washes and trips to the playground.
– No need to lug them to the store to try everything on. Getting the kids to try on clothes at the store is nearly impossible and they're also very skilled impulse buyers. A Stitch Fix box arrives at home that we can sort through together, instead of trying to wrangle them amongst folded pants tables and clothing racks.
– It gives them ownership of clothes. The girls will pretty much wear whatever (thank goodness) but I find that they like wearing clothes they've picked out themselves. This way, they feel like they have a bit of a say in their outfits.
We took some of their Stitch Fix keeps to San Diego and they loved wearing the clothes they picked out!
Bags packed and ready to go in comfy shorts and tank outfits: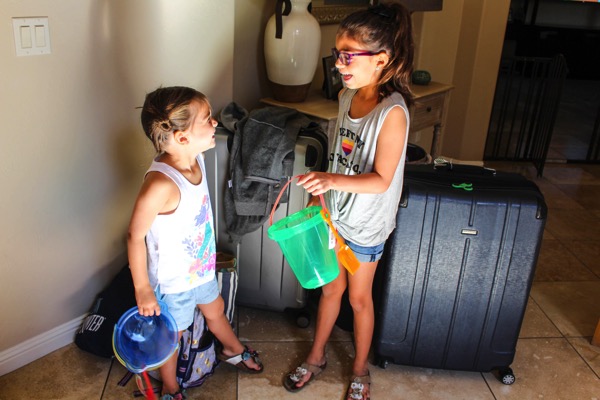 in fun summer dresses in Belmont Park,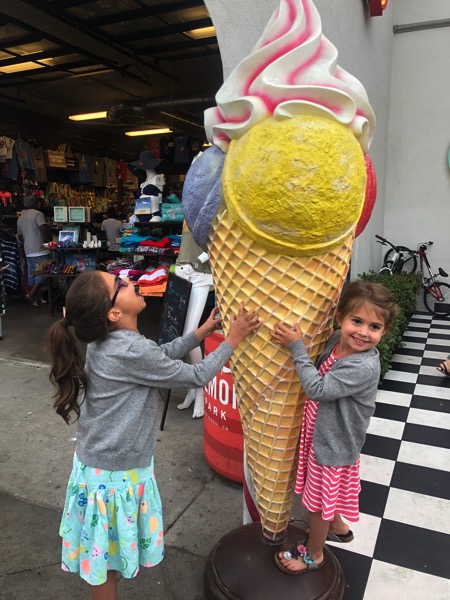 wearing their new swimsuits (and holding the cutest lil puppy named Joey),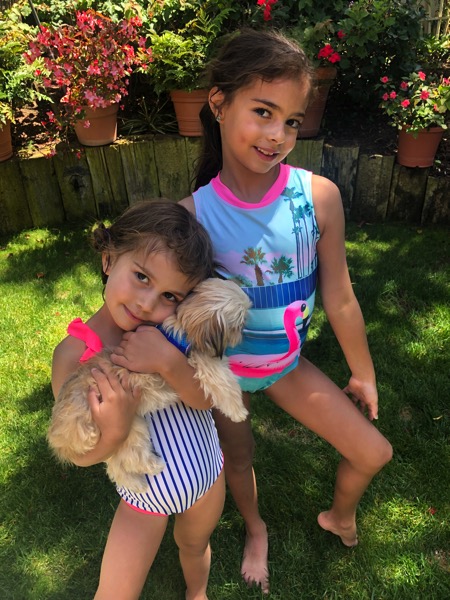 and exploring.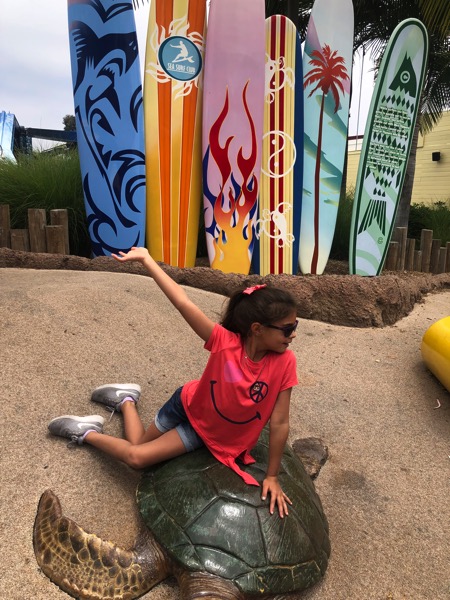 Stitch Fix also sent me a box, which included this gorgeous Free People brunch dress.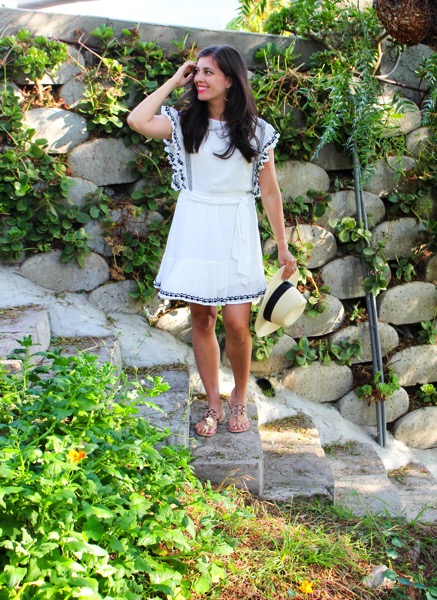 If you're looking to spice up your kiddos' wardrobe (especially for back-to-school), you can use my referral link here to check it out! Schedule a kids' fix before July 13th to receive entries towards their Summer Sweepstakes: one lucky winner receives $10,000 towards a family vacation of their choice. No purchase necessary. Ends 7/13/19 at 11:59 pm ET. For rules and entry click here.
Hope you have a great day and I'll see ya soon.
xo
Gina
Special thanks to Stitch Fix for sponsoring this post. My special little helpers each got to choose a new toy for posing for the pics (and the rest is going into their savings accounts).