The new Countertime collection
Sharing a full review of the new Beautycounter Countertime collection and why I think it's totally worth it.
Hi friends! Hope you're having a lovely day so far. I'm writing with some exciting news: Countertime is officially here!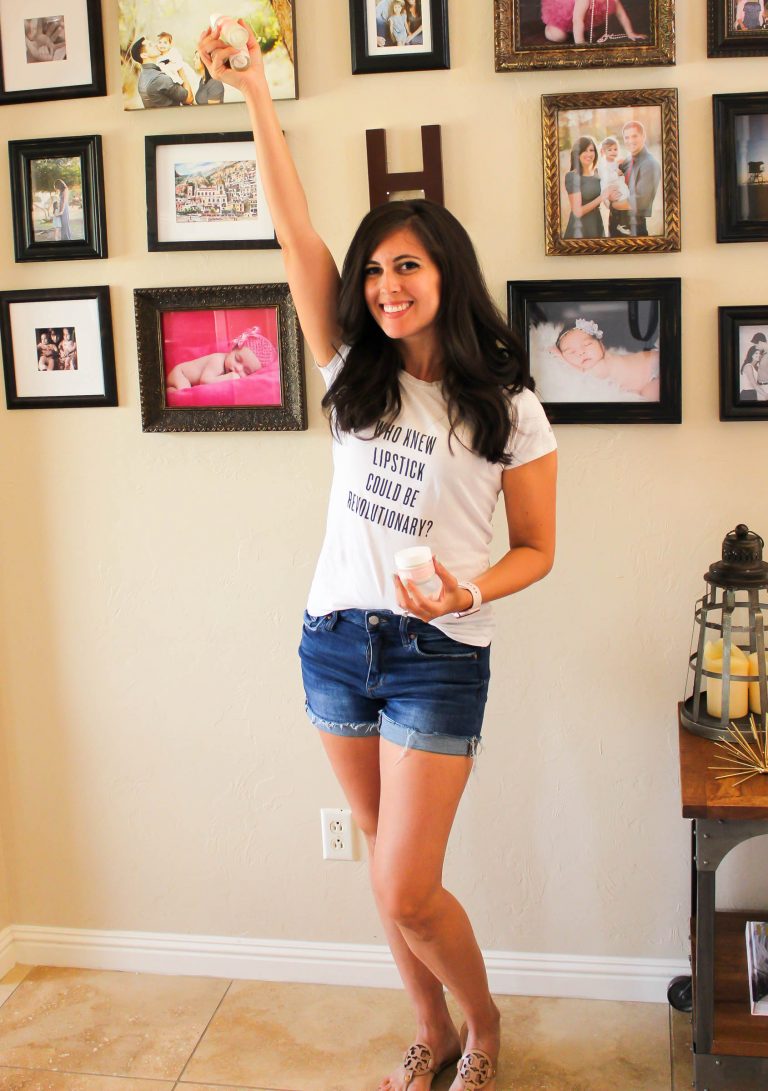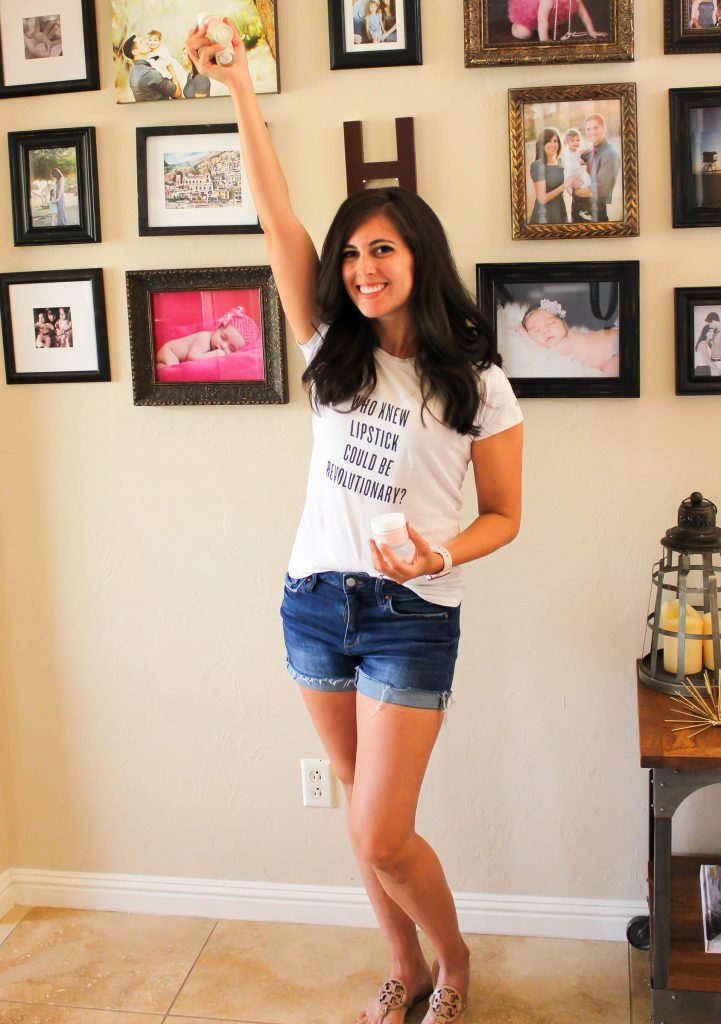 (Holding the sample jars they sent because I've been using them for over a month and still haven't made a dent in them. A little goes a long way!)
Here's what the full set looks like:

So why is this so exciting?
It's what I consider to be the safe, nontoxic version of La Mer. Before launching this line, we had products that I loved and would mix and match in my skincare routine. This is an entire regimen that I'm obsessed with – it's incredibly luxe, works beautifully, and is comprised of safe ingredients – and can recommend it for all skincare types. All of the products in this line are a dream come true, from the oil-based cleanser to the incredibly moisturizing night cream.
The new Beautycounter Countertime collection uses a plant-based Retinatural Complex. This is based on two powerhouse ingredients: Bakuchiol (<— remember this one because you're about to see it popping up ALL over skincare shelves) and Swiss Alpine Rose. The Bakuchiol is traditionally used in many Chinese and Ayurvedic skin-care remedies and has many of the same benefits of retinol without the irritation. This ingredient is used to REPAIR.
Retinol is on Beautycounter's Never List, and here's a handy chart comparing Bakuchiol to Retinol: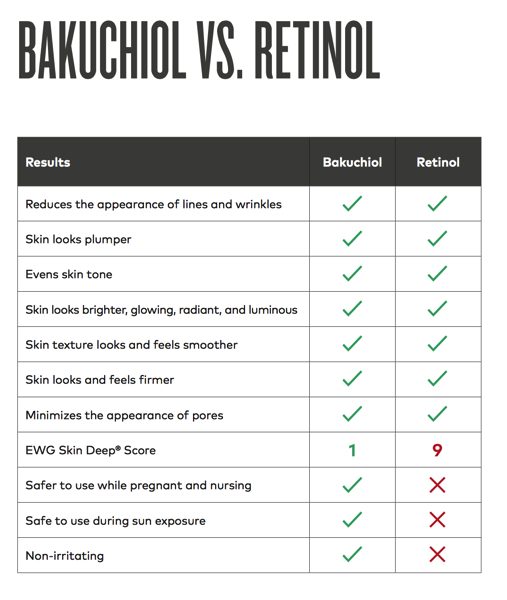 The second ingredient in our new Retinatural complex is Swiss Alpine Rose. It's grown at the highest altitude in the Alps, and is known to protect itself against environmental stressors and dehydration. This ingredient is the PROTECT.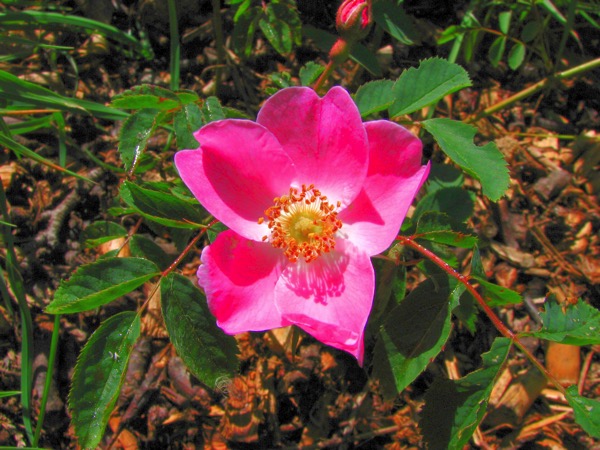 How Retinatural Complex works:
– It promotes a healthy barrier function. This helps to maintain our skin's natural moisture levels and protect itself from daily environmental stressors.
– It visibly plumps and firms skin. I can 100% attest to this. I noticed a difference within 24 hours of using these products and many fellow consultants say the same.
– It improves resilience. As we age, our skin's ability to protect itself from oxidative stress is compromised, which damages cells and increases the appearance of aging through loss of vibrance, skin elasticity, and increased wrinkles.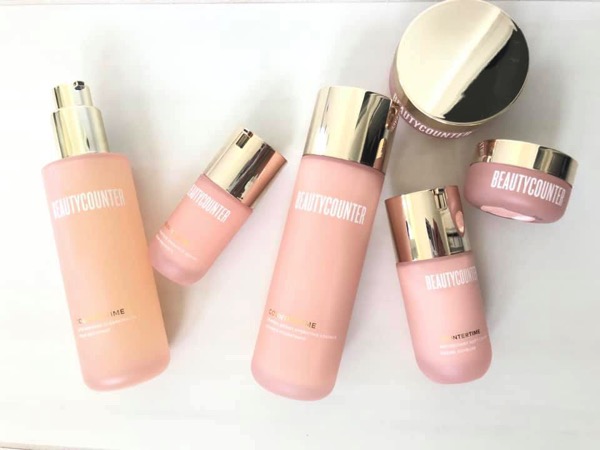 Here are all of the products and steps in the new Countertime line:
1. Cleanse: Countertime Lipid Defense Cleansing Oil. Inspired by Asian beauty rituals, this oil removes makeup and other impurities without stripping essential lipids from skin. You rub a little onto your face, and then add water and massage to cleanse the skin. My skin always feels super smooth and clean after using this oil cleanser.
2. Prep: Countertime Mineral Boost Hydrating Essence. This is a super lightweight essence that delivers nutrients into the skin. I like to think of this as toner, but instead of drying my skin out, it feels hydrated and bright.
3. Treat: Countertime Tripeptide Radiance Serum. This little wonder works to improve skin appearance and elasticity. If you purchase one thing from the line, I would start here!
4. Protect: Countertime Antioxidant Soft Cream (AM) and Countertime Tetrapeptide Supreme Cream (PM). The Supreme Cream is what I've been waiting for Beautycounter to launch since I started consulting. I wanted a super thick, luxurious moisturizer with safe ingredients, and this is it. It feels like a dream and I love that it isn't greasy at all.
Beautycounter has transitioned to more glass packaging, which will reduce plastic packaging by 1 million pieces in the next year. The new packaging also reduces carbon impact because they're being sourced from North America. They're also reducing unnecessary parts in the packaging, which also reduces the amount of secondary plastic and waste. They're constantly working to improve sustainability, which is one of the many reasons why I'm excited to be a part of the team.
You can check out the full Countertime collection here! Please let me know if you have any questions.
Sign up for my Clean Beauty newsletter here for free gift with purchase offers, tips, and updates. 🙂
xoxo
Gina