Supporting themselves, or selling out?
Thank you so much for all of the wonderful birthday wishes for the Pilot <3 He's been enjoying reading them throughout the day- I'm excited to celebrate when he's home from work.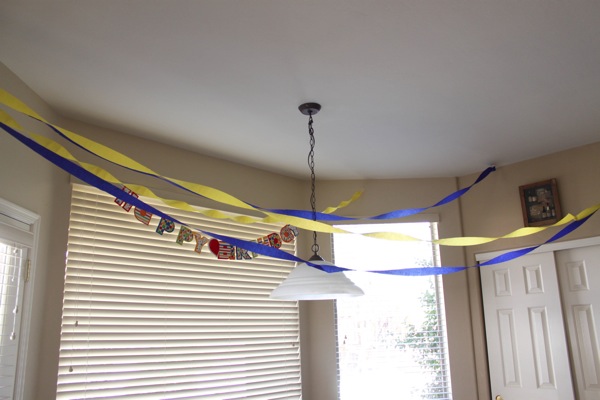 (It was my first time doing streamers… using medical tape to hang them up. Don't even ask. Liv got a kick out of them, just as I thought she would)
On the eve of his birthday, the Pilot actually walked in the door bearing gifts: our farm box, which he picked up on the way home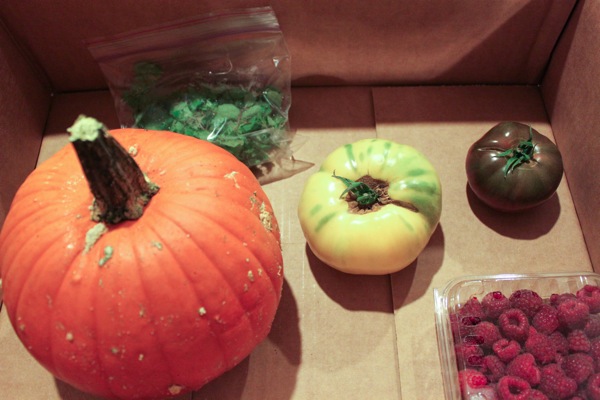 and a huge box of Donut Shop coffee that the postman kindly left on our doorstep. I'm pretty sure it will be a while before I run out of coffee again 😉
For some reason, I thought I ordered some new things with these week's farm box, but I was pretty boring. It doesn't even matter because everything is perfect and extremely fresh, per usual.
In the box of happiness:
-standard kale, carrots and romaine (which I'll probably order every time. I don't love carrots plain, but have been juicing a lot lately and also made Liv a carrot apple puree she went crazy over)
-pumpkin (going to roast it, puree and freeze)
-raspberries
-micro mint (for Greek salad)
and the most gorgeous heirloom tomatoes. It's pretty incredible that my entire box is only around $22, when I've paid $6 for one (!!!) heirloom tomato at that one store.
The birthday party is at our house tonight, so last night I prepped some twice-baked potatoes: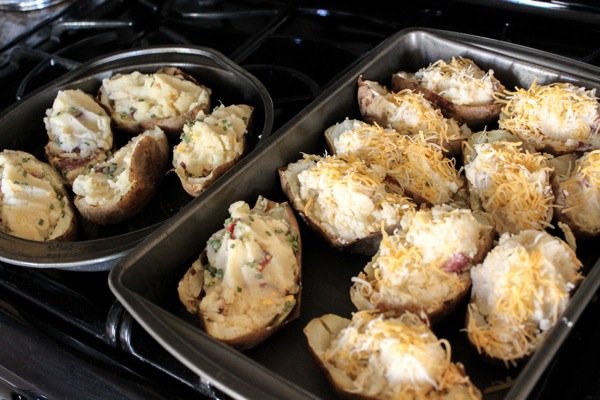 (non-dairy in the cake pan, dairy in the roasting dish)
and today, baked his favorite dump cake on my lunch break.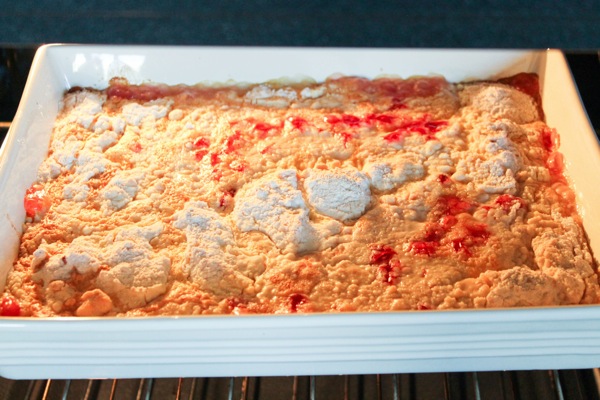 Madre also made an earthquake cake, and we'll have salad, salmon and steak. It's going to be quite the feast! I'm on a mission right now to find a pinata for the sake of tradition…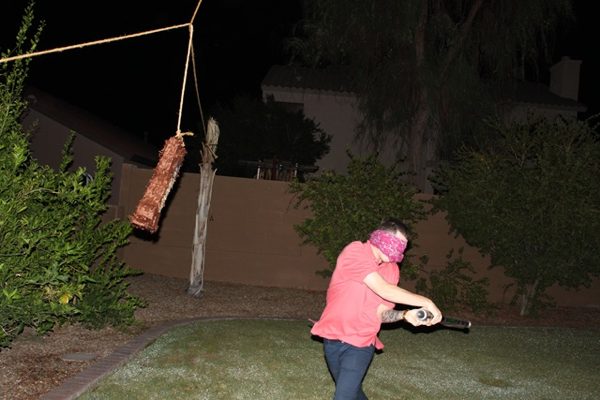 ________________________________________________________________________
In the meantime, I wanted to ask ya about something that's been on my mind. While I was running on Monday, I listened to a couple of Jillian Michael's podcasts, and she brought up  the issue of athletes receiving sponsorships from fast food, soda and other not-so-healthy companies. In the podcast, she said it was disappointing to her, but she could also see the need for it, as many athletes spend a lot of money and time training and sponsorships help them make a living from their sport, as they're unable to work full-time.
It got me thinking, especially because I thought that Jillian was a sellout when her "diet pills" first came out. I felt like she was trying to deceive those who looked towards her to create a long-term healthy lifestyle, and then she was saying "never mind, here's a quick fix instead!" I've since changed my perception of her- I actually like her personality and respect her after listening to her podcasts- but wanted to hear what you thought about all of this.
Do you think athletes promoting unhealthy foods/companies/drinks is a bad example to kids?
As an adult, it has no effect on me because I'll continue to buy the products I love and won't eat at a certain restaurant because a popular athlete is promoting it. On the other hand, if I would have seen Oksana Baiul (I'm gonna go ahead and date myself here) cocoa flakes as a kid, I would have wanted them for breakfast every day. 
Do you think athletes should take whatever sponsorships they can get, as it's helping them to make money from their sport, or should they be more selective about what their promoting?
It's a matter of ethics to me. I don't think you should put your face on a product if it's not something you use on a regular basis, but on the other hand, I haven't spent my entire life and funds training for a sport with little financial payback. It's an interesting line they must be walking.
As always, I'm excited to hear your thoughts <3
xoxo
G