Hey everyone! I made it safe and soundly to Orlando 😀 It feels so good to be back in a city again! I think I need some more Orlando vacays to accustom myself to being away from Oklahoma City 😉
My snack plan of attack changed quite a bit since I ended up leaving for Orlando later on today.
Lounging around the casa with the pilot (who didn't have to go in until this afternoon), I munched an organic apple covered in almond butter and topped with mesquite and cinnamon, along with two organic kiwis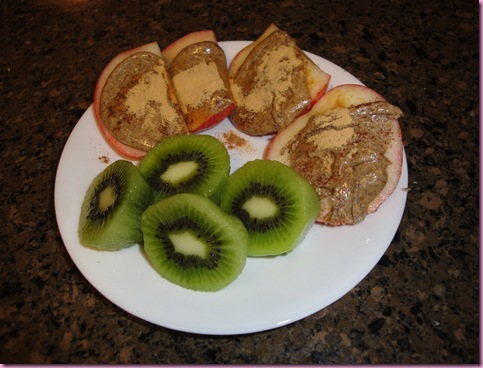 And made a chopped lettuce-less salad to eat on the road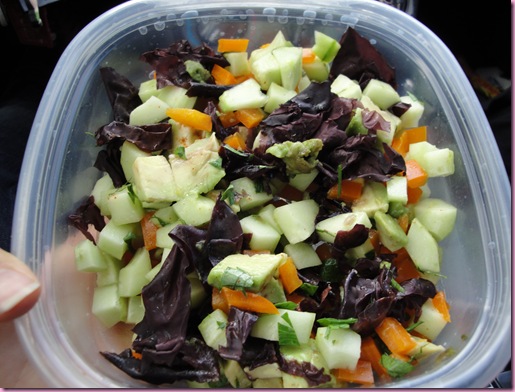 Cucumber, bell pepper, dulse, lime juice, 1/2 avocado, splash of flax oil, sea salt and cayenne.
I made a quick stop on the way out for a Cullen juice: carrot apple and beet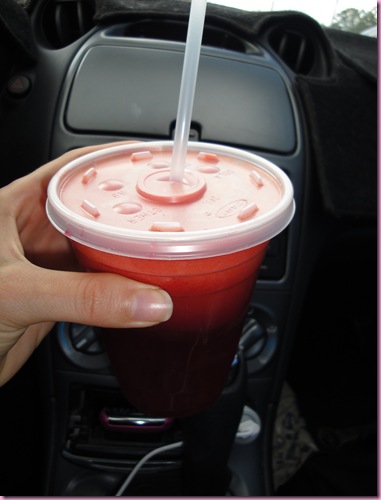 And also snacked on these kale chip beauties as I drove: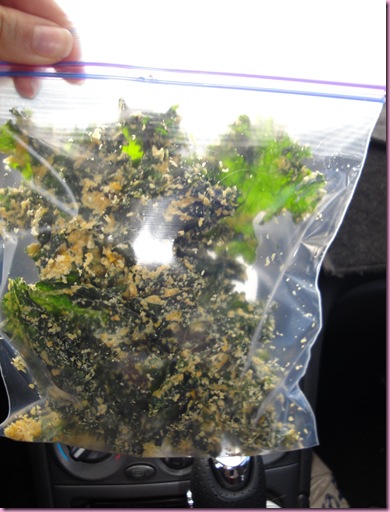 When I was finished with all of my food, I realized how bored I was. I usually make CDs for alone road trips and had neglected to do so and didn't have the pilot, a friend or puppy to keep me company.
So I made a stop here: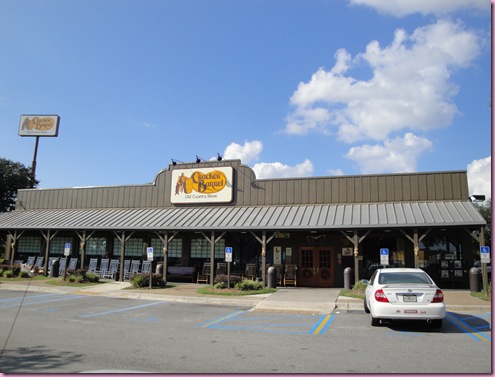 I was really cravin' some home fries and meatloaf 😉 Actually, I remembered that my friend Kelly, who has long commutes to work, rents books on CD from Cracker Barrel and they can be returned to any location.
I grabbed the most intellectually stimulating book on CD I could find.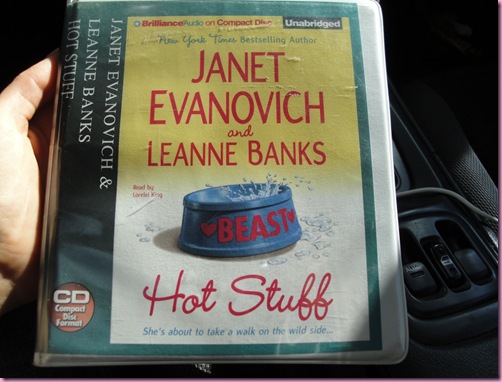 We needed to keep things light so I'd stay awake.
Ya see, highway driving is pretty serious stuff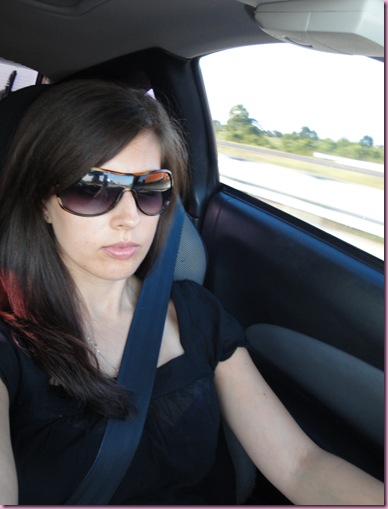 I finished half of the CD set (it was awesome!!!) crossed into the promised land and was greeted by the glorious Whole Foods.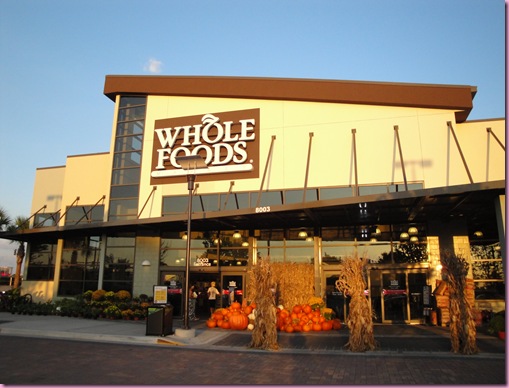 Twice in one week?! It feels like Christmas!
I had planned on cooking dinner for my familia but found out they wouldn't be getting home until later tonight. So instead, I grabbed some Whole Foods ready-to-go goodies 😀
It was so exciting to get to my aunt's house, see the girls, and BELLA!!!!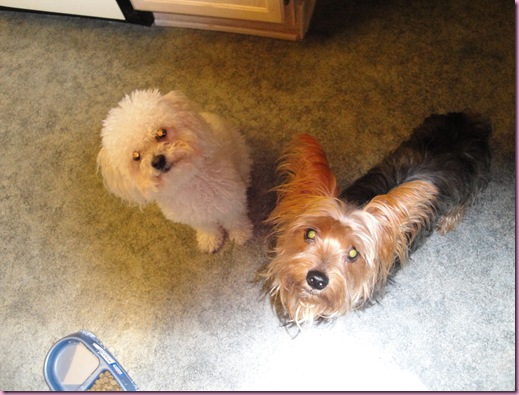 (That's her yorkie cousin Scamp)
So even though I didn't get to cook, I still managed to get all of the necessities for a beautiful three-course meal.
Sushi: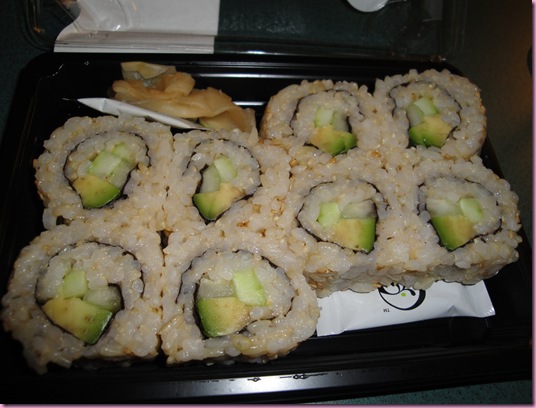 I chose the cucumber, avocado and brown rice roll
Wine: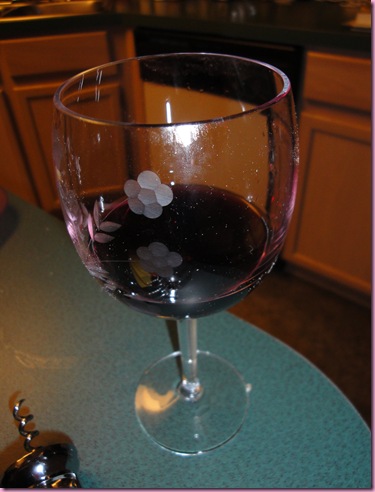 Organic Malbec
and cookie: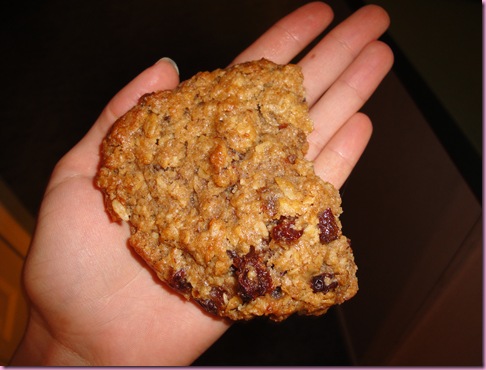 Vega oatmeal raisin
It was perfectly foodgasmic 😉
We just watched a heartstring-tugging episode of Grey's and I think I'm gonna get ready for bed. Cardio, pilates and Whole Foods in the morning, then back on the road to Valdizzy.
See ya soon!
xoxo,
G$
What's your favorite cookie?? Mine are Super Charge Me, but the WFs Vegan Oatmeal Raisin are a close second 😀