Hey guys! It's almost the weekend!!! Yeahhhhhh 😀 Hope your morning is going well so far.
I woke up late and hit up the gym for an hour treadmill sesh. Nice walk at 4.2 mph with 2.5% incline reading Fitness and Rizzle (aka Rachael Ray) mags. It was glorious 😀
When I got back to the casa, I made a sludge using almond milk, frozen nanner, half a container of organic spinach, sprinkle of sea salt, 1 ts spirulina and 1 packet of Stevia.
It was very exciting to break out the glass straws I bought at 105degrees.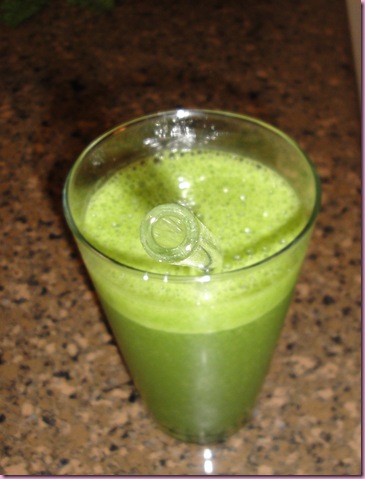 Makes smoothies so swanky wanky 😀
I took the glass over to the pilot and offered him a sip- he LOVED it and asked if he could have a small glass. So I made him one, he gulped it down happily and then I informed him that there was seaweed in there 😉 I told him spirulina is a great source of chlorophyll to which he responded, "Chlorophyll?? More like BORE-ophyll". Guys. 😀
Kale chips were a success!!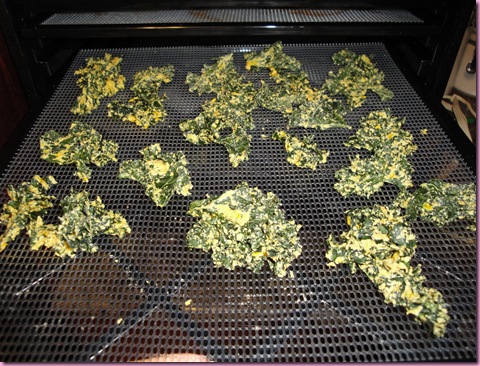 Crispy cheesy deliciousness.
One for the bag, one for my face.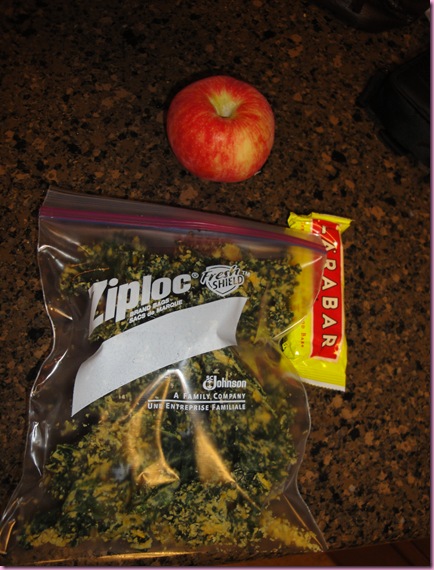 Along with other road trip snacks: Larabar and an apple.
I was planning on heading up to Orlando early, but my aunt and cousins won't be home until tonight. So instead of making dinner –it will be kinda late- I'm just going to pick up some Whole Foods goodies 😀
See ya in Orlando with BELLA!!!! Ahhh I can't wait to see her little furry face.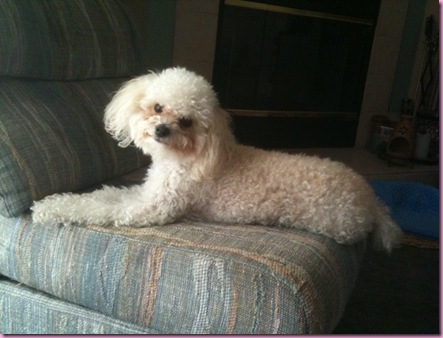 (My cousin was so sweet to send me iPhone pics of her)
xoxo,
G$
Something to think: About taking the pressure away from workouts. While I was on the treadmill (walking) I was thinking about how a couple of years ago I wouldn't constitute that as a "real" workout and would probably be back there later, doing something super intense. The thing is, I'm now a firm believer that you don't need to be a workout fanatic to look amazing. You need to work out for health purposes, mental wellbeing and for FUN, but not for the sole purpose of looking good. I've found that since I removed the vanity and calorie aspect from working out, I started enjoying it more! So next time you're at the gym, think: I'm here to take care of my body, my mind and to have fun. That is all 😀