I'm more of a cake girl (or pizookie girl!) than an ice cream girl, but twice this week, I've fully appreciated the beauty of sorbet.
The Pilot and I took the family on a walk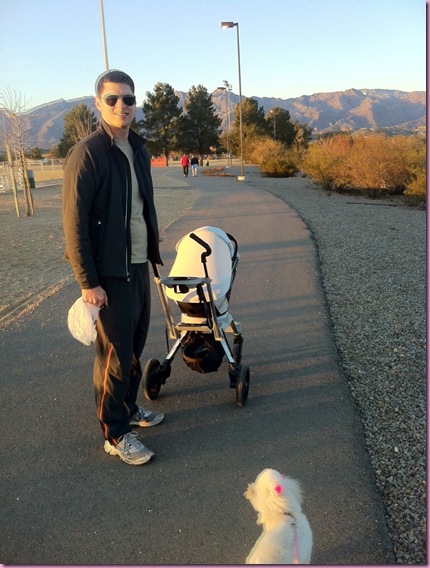 and then walked over to Frost for a little treat.
Mango sorbet for me: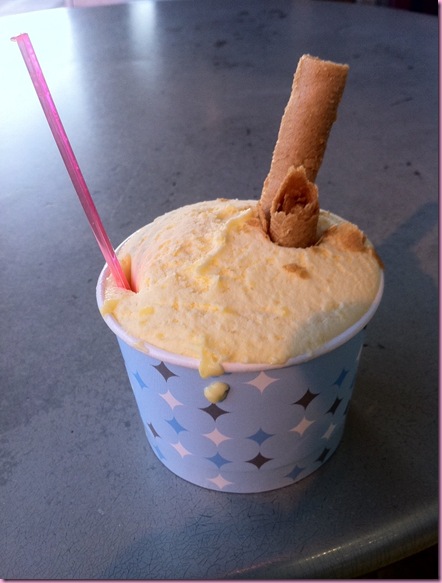 Bella had vanilla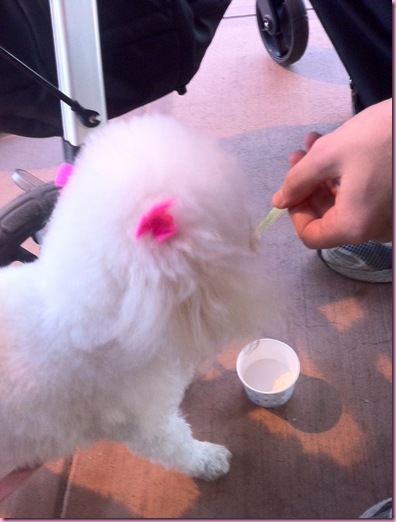 It definitely stayed on my mind because when my friend Lee Anne texted to ask if I wanted sorbet with the baby meal she was bringing over, I didn't turn it down.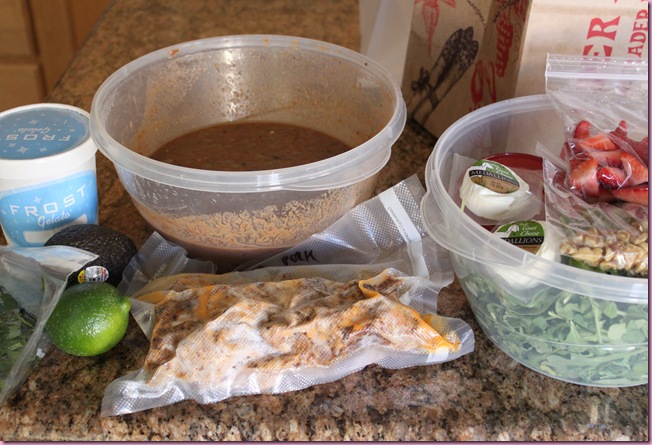 The dinner she brought was absolutely amazing
Vegan black bean soup with avocado, cilantro, lime and pulled pork for the Pilot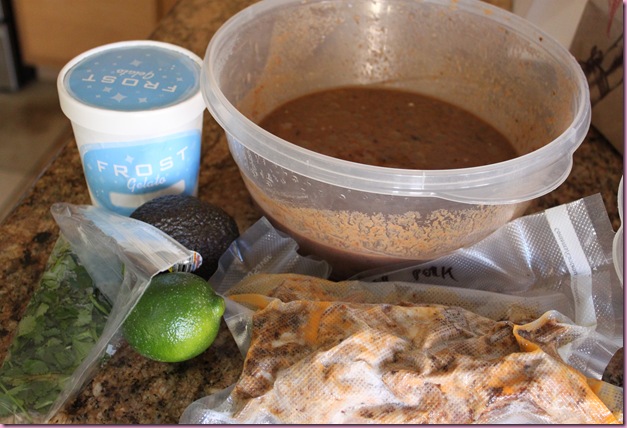 and the salad of my dreams: arugula, goat cheese, walnuts, strawberries and homemade vinaigrette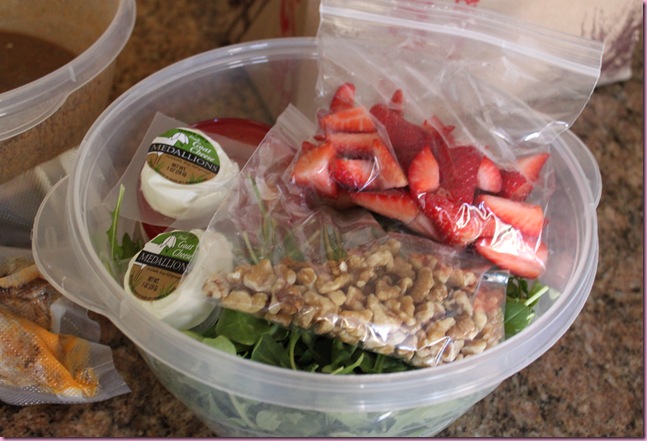 After digging into the blackberry sorbet, I had an incredible lunch: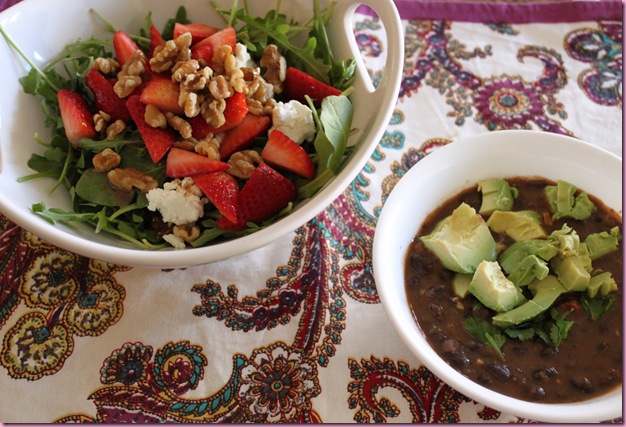 Another recent meal from a friend: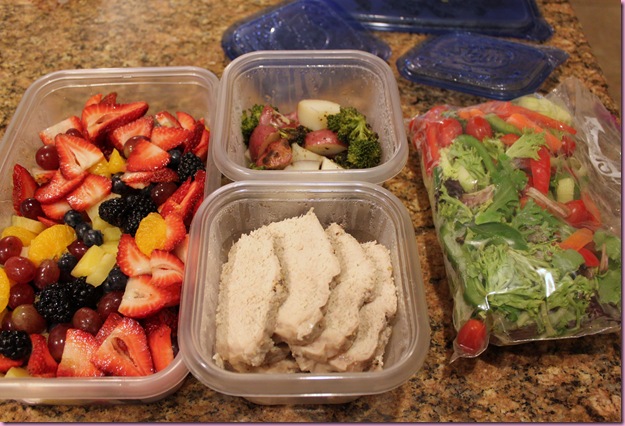 (Salad, pork tenderloin for the Pilot, potatoes, broccoli and fruit, which I've been using as oatmeal and yogurt topping all week)
We've been so fortunate to have friends and family supporting us for the past couple of weeks and helping us out with grocery, errand runs, and food. I've also been very thankful for all of the kind words, love and packages from my blog friends. A recent surprise: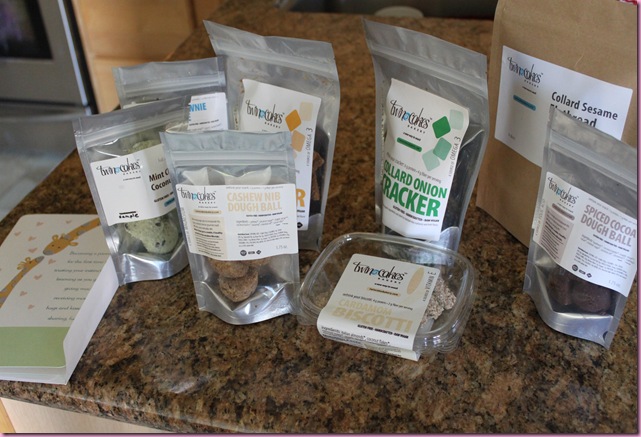 Twin Cakes goodies (+ a gorgeous quilt) from my very good friends Michelle and Lori <3
Our last baby meal is on Monday, and then I'll be back in the kitchen again! Since I'm still juggling and trying to figure out time to do things, what are your favorite quick and easy meals? I think the slow cooker and I may be reunited…
Off to walk with Kelly and Meara 🙂
Have a great day!
xoxo
Gina
Something to think:
"The way you think, the way you behave, the way you eat, can influence your life by 30 to 50 years."
Deepak Chopra