"That won't happen to me"
Back in the day, I would hear about pregnancy symptoms and ailments and just think to myself "oh, that won't happen to me."
Now that these things are all actually happening… it's actually kind of funny to think I could avoid it. Some of them aren't too shabby (like my dry skin) and some are horrifying, like the claw marks that have magically appeared on my growing set of girls, despite my best efforts and stretch mark oil. Some are awesome, like hair, which is shinier and longer than it's ever been. I've been wanting to grow it to Kardashian length forever, and my gluten-free bun in the oven has helped with my hair growth plateau.
Some of the pregnancy symptoms I've heard of scare the bejeezus out of me (if you've read "Belly Laughs" and are thinking of the blue twinkies, that would be correct. I'm going to continue to pray that it doesn't happen), and here are some of the ones I thought I was going to escape:
1) Much larger feet.
My hands were quick to get on the swollen bandwagon –I attribute that to the copious amount of salt and vinegar chips I ate- and I haven't been able to wear my wedding rings for a couple of months.
Remember the wedding we went to last weekend?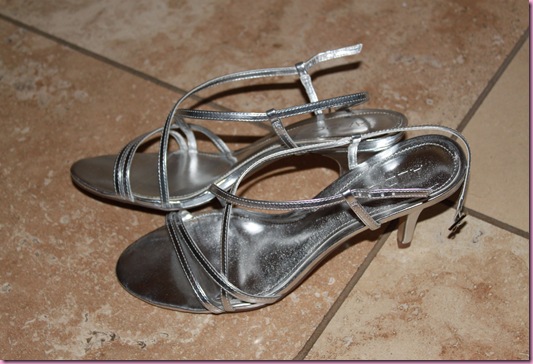 Those shoes are a size 40 at Aldo, which = size 10. I wear a size 7 1/2 –8. I went into the store and had to keep asking the sales associate for a larger size. It's weird because just glancing down at my feet, they don't look swollen (my ankles still look normal), but apparently they've grown quite a bit to accommodate the extra weight I'm carrying around.
2) The line down the stomach. It's a sign of pregnancy that not all women get, but lucky me! I've got a nice line from my belly button down. The good thing is that it isn't super dark or bothering me, but it's there. Word on the street is that it will disappear shortly after delivery.
3) I crave junk food. And I like it.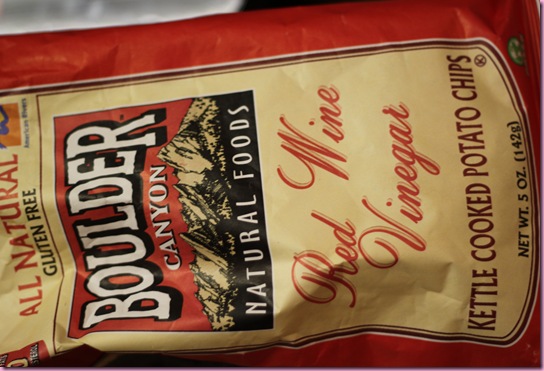 I thought that I would manage to escape the junk food cravings, but first trimester when carbs and salt and vinegar chips were the only things that sounded good and didn't leave me feeling sick, that's what happened. I still eat way more fries off the husband's plate than I usually would, and more chocolate. Baby likes chocolate 😉 I figure as long as I can stick to my healthy normal eats *most* of the time, all will be bueno.
4) That I would fall even more in love with my husband. People warned me about this, and I didn't think it was possible, but it's already happening in a fierce way. When I see him with our little daughter, it's just going to get worse. I don't even know if I can handle it 😉
I was thinking about all of the things I didn't know I would have to go through before I was pregnant, namely the medical aspect of it. Lots of people poking and prodding you, stealing your blood, and a lot more to come before little Nuggette gets here. I'd already do it again in a heartbeat.