Hi friends <3 How are you? Hope you're having a wonderful day. Thank you so much for your awesome feedback on this morning's post. I wasn't sure if this would happen, but I did end up getting a handful of comments that were political in nature. I do not discuss politics or religion on the blog – but I'm sure there are many other spaces out there for online "who's right and who's wrong, let's point fingers" type of discussions.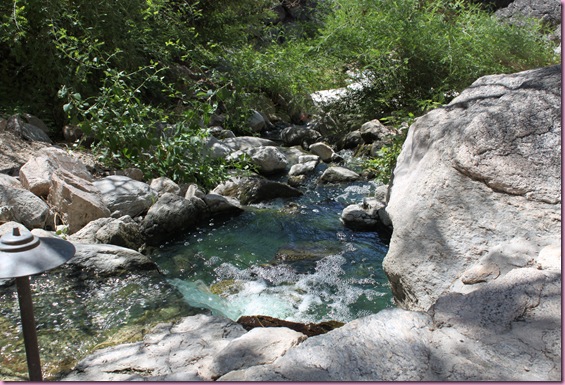 That being said, onto bfast 😀
We had a glorious feast at the resort [Our Living Social deal was for Loew's Ventana Canyon]
The Pilot enjoyed the bfast buffet, which had an assortment of fruits, yogurts, eggs, pancakes, bacon, turkey sausage, pastries, omelet station, and juices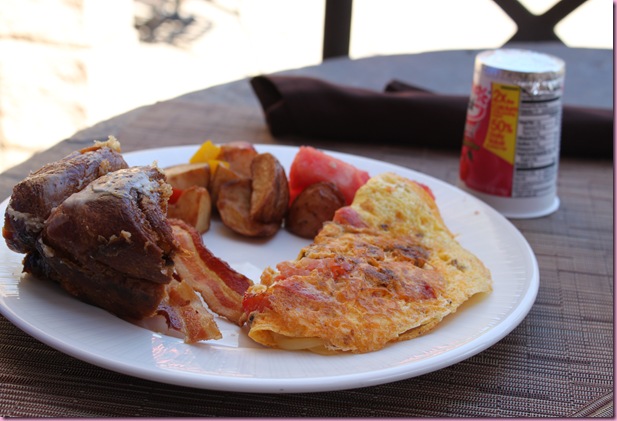 and I ordered off the menu: the omelet of my dreams (egg whites, arugula, mushrooms and goat cheese).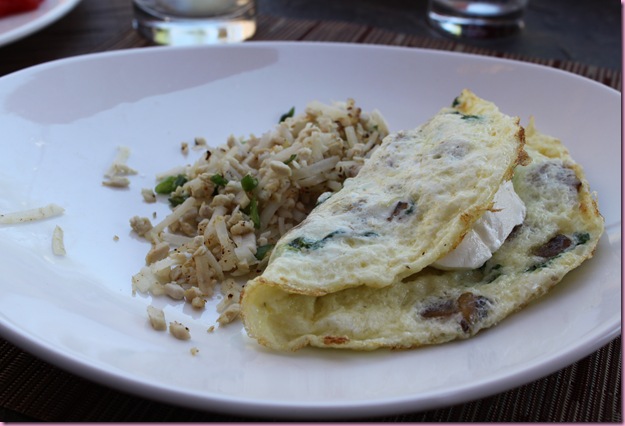 It came with a turkey hash, which was turkey, potatoes and green onions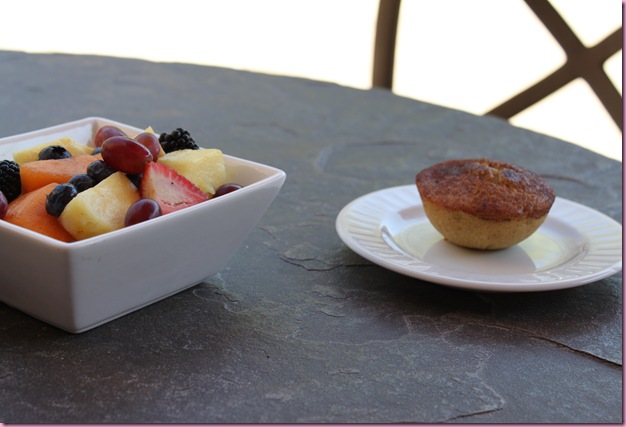 fruit and a gluten-free apple muffin.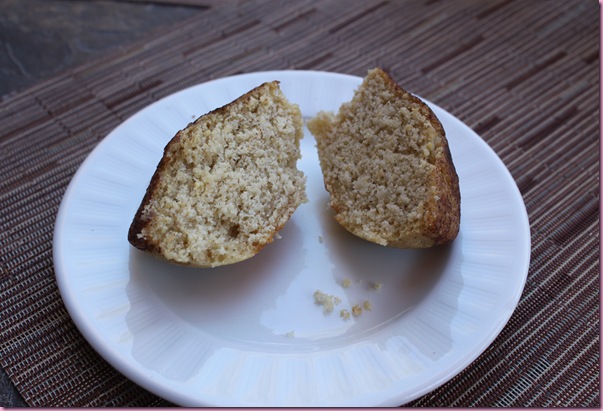 As legendary as it was, apparently that was just the tip of the iceberg, because when we left they were setting up for Sunday brunch, which is from 11-2.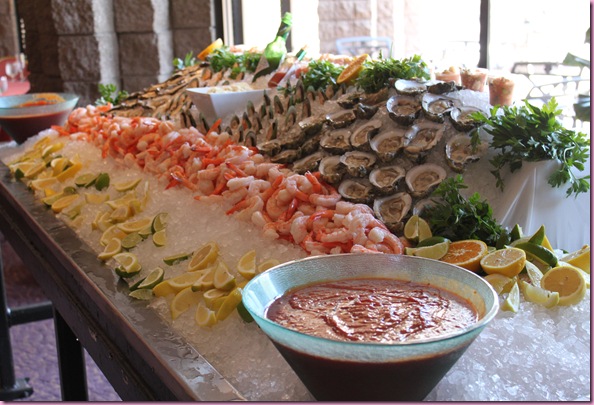 Seafood delights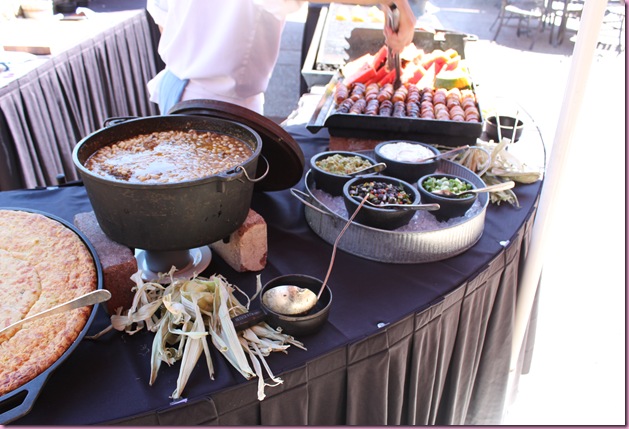 and a plethora of grilled goodies outside, like grilled fruits and veggies, different types of salsa, bacon-wrapped hot dogs, soups (corn and green chili chowder, chili, cornbread) and meat on the grill (ribs, steak, etc). The Pilot was drooling, and we had just finished eating 😉 We'll be back, Ventana.
After bfast, we took a walk on the hotel's trail, which leads to a waterfall.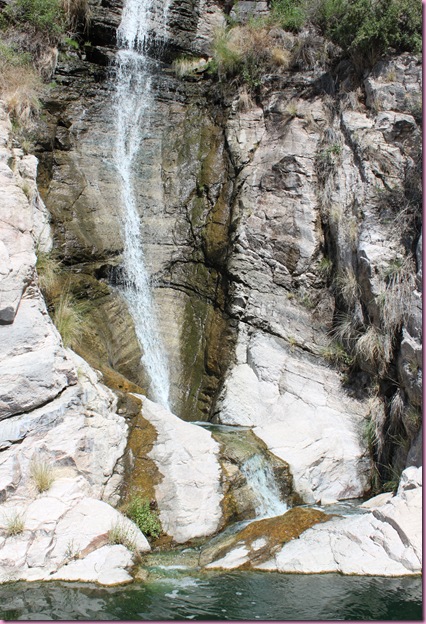 aaaaand I held an insect!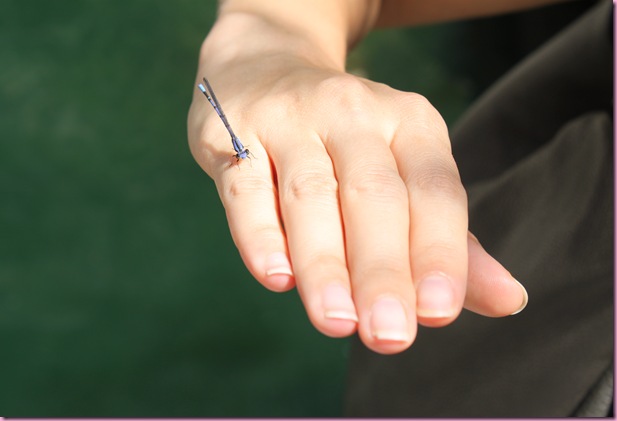 [While the Pilot was taking the picture, I kept saying "Is it going to bite me? Is it going to bite me?"]
We had fantastic massages and then checked out. It was an amazing stay, and I'm so glad we realized that the Living Social deal expired Monday so it didn't go to waste 🙂
When we got back to the casa, we munched some caesar salads: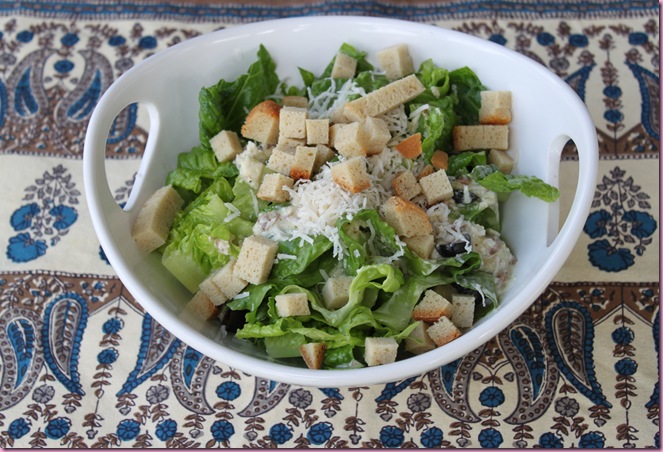 and took a nap. We didn't get anything done that we planned to this weekend, but hey, that's what Monday is for, right?
Off to my stepdad's bday dinner! See ya in the morning <3
xoxo
Gina
Something to do: Schweaty September Workout! Have you tried it yet?