The best mom swimsuits: my top picks
Sharing my favorite mom swimsuits that are flattering, not too skimpy, and functional!
Hi friends! Happy Monday! I hope that you enjoyed a relaxing weekend. The Pilot was out of town, so it was just me and the crew.  Thankfully, the local fire has not spread too far into the foothills communities, so we're still on watch. We've continued our routine of lazy mornings – I've been making the girls pancakes, waffles, or French toast pretty much every day – and afternoons at the pool.
THANK GOODNESS FOR THE POOL. It's been saving us over the past month since it's been super hot here in Tucson and we're not able to go to many of our favorite indoor spots yet. (Tucson is reverse hibernation. We have good outdoor weather in the winter, and stay indoors or swim during the summer.) While we were lounging at the pool, I pondering mom swimsuits and how difficult they are to find. When I find one I love, it's a huge deal.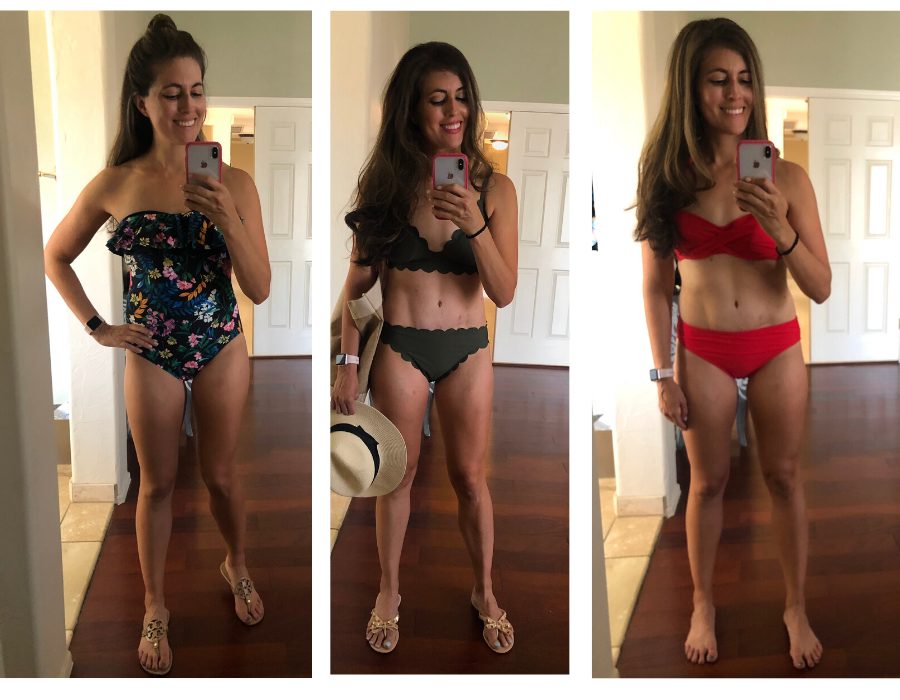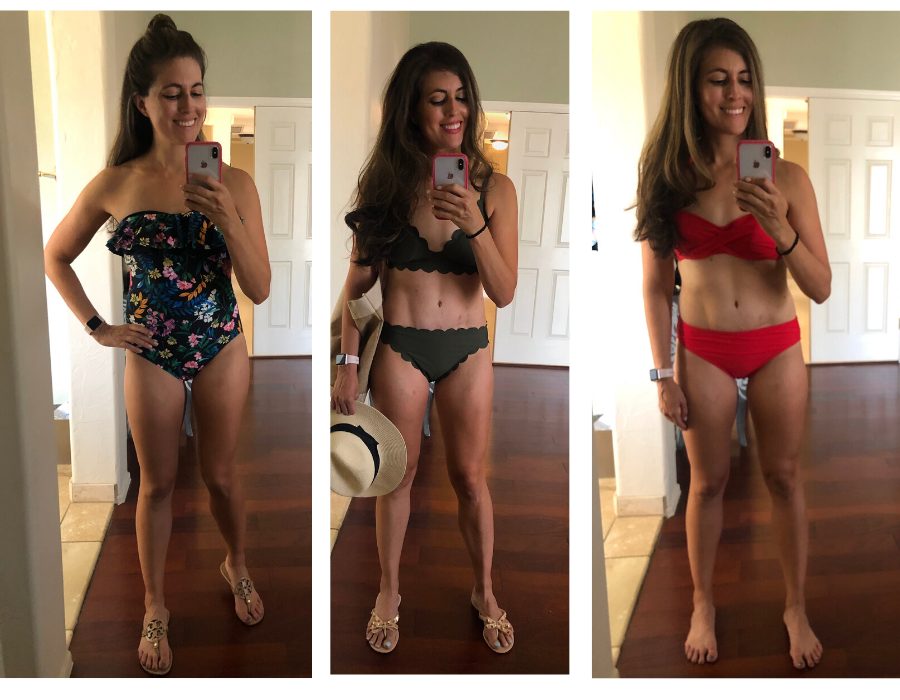 (I'm pretty sure the shorts tan is permanent now lol.)
What makes an awesome mom swimsuit? A winner of a mom swimsuit needs to be comfortable and flattering, but also has to rank high on the functional front. It has to keep everything LOCKED DOWN. For example, I want to be able to play freely with the kiddos without flashing my goodies. A good mom swimsuit keeps everything covered, even while you're building sand castles, running in the waves, chasing the kiddos as "mama shark," or tossing them into the air.
For this post, I thought I'd share some of the best ones I've found! These are a mix of ones I already own (notated with ***) or have found online with stellar reviews. If you have any mom swimsuits you love, please spread the word in the comments section!! I usually find the best swimsuits at Nordstrom, Everything But Water and Anthropologie. Target also has an incredible selection at reasonable price points.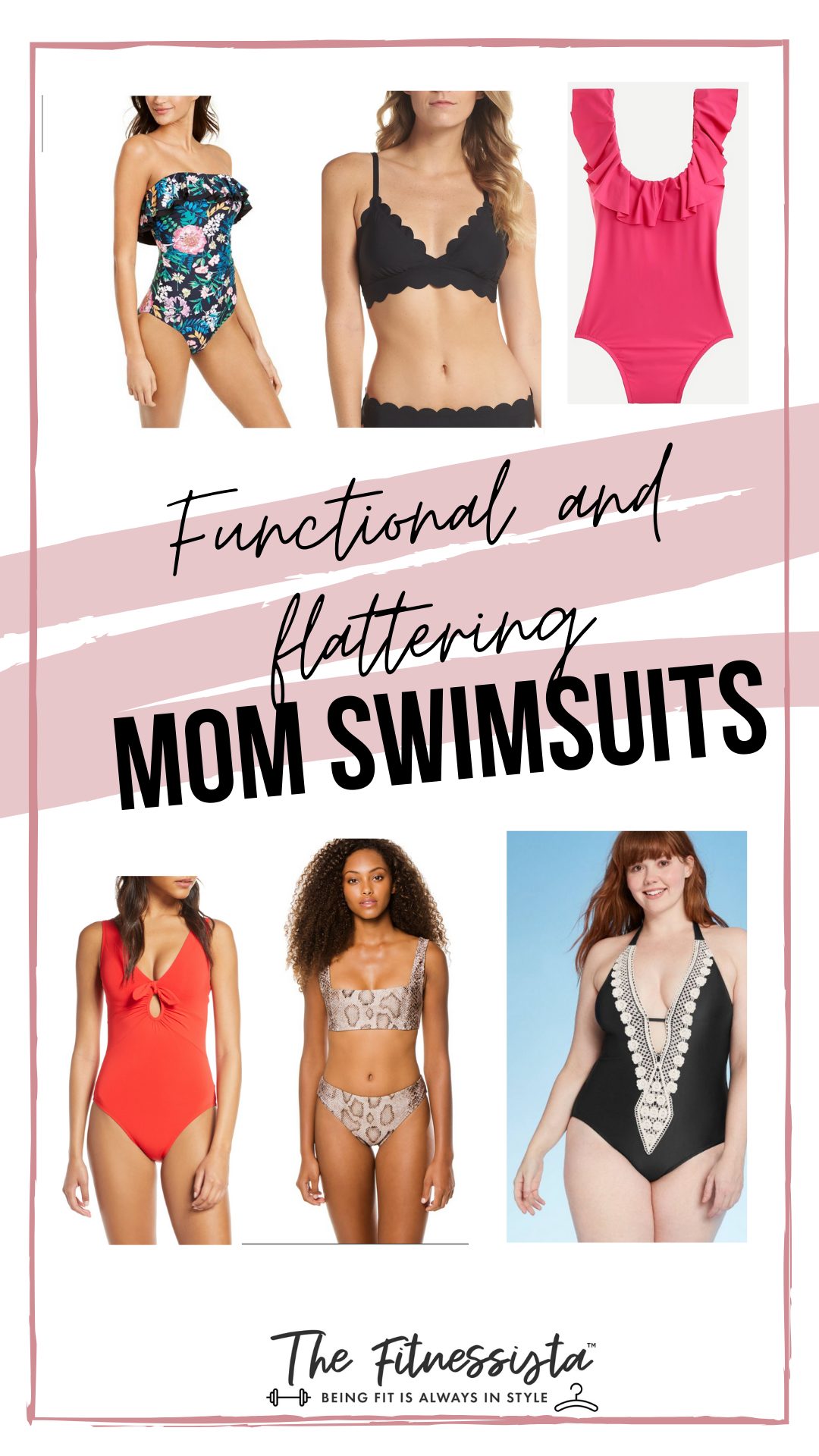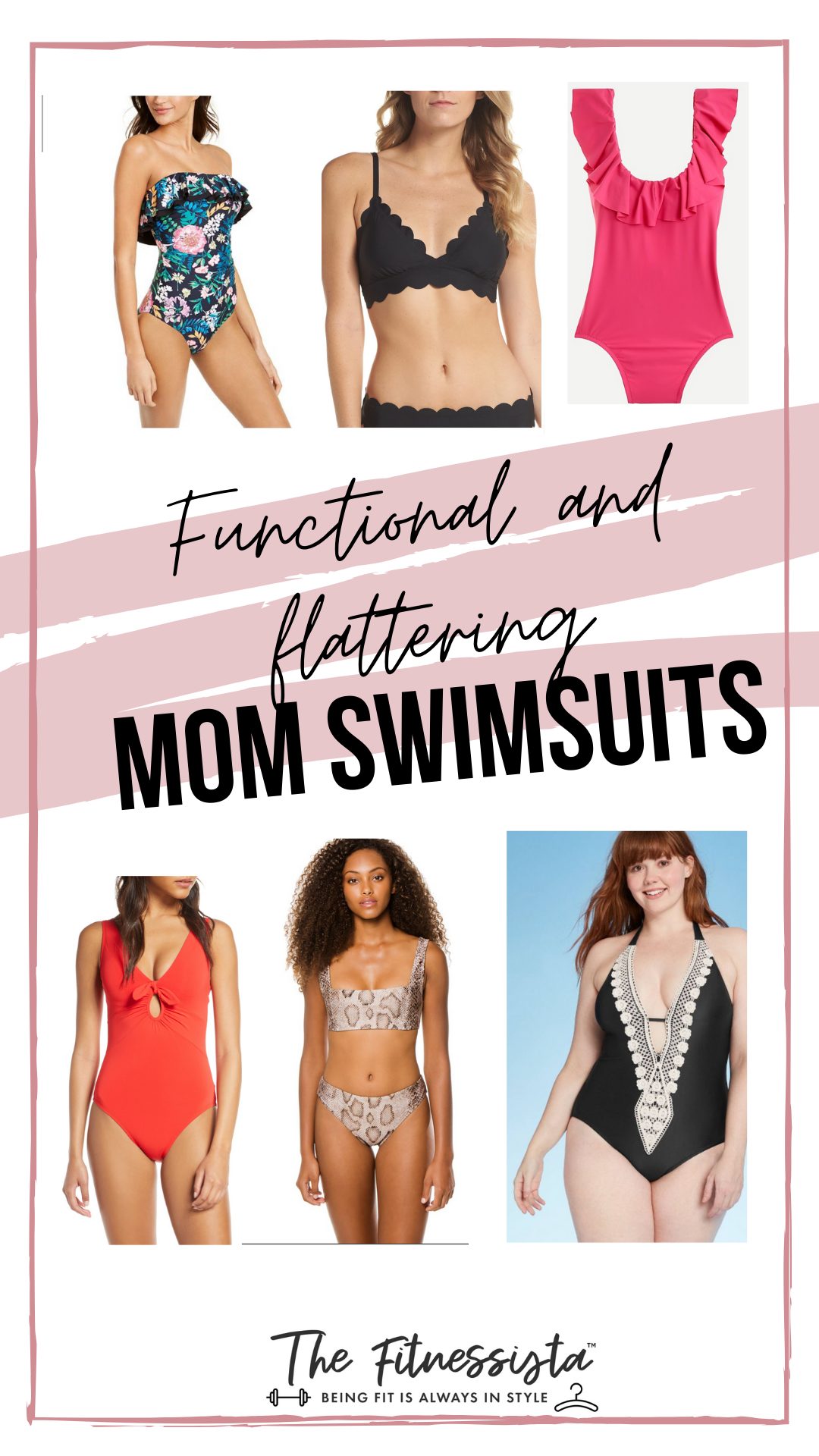 The best mom swimsuits: my top picks
One-pieces:
***1. Becca Aurora Crochet. I have this one in black – I bought it a few years ago – and get compliments every time I wear it. I love that the detail makes it look a little bit sexy without being too much. It's a classic and I wear it year after year.
***2. Tommy Hilfiger ruffle one-piece. I wish this one wasn't sold out everywhere because it's a great one. I'm really hoping they restock! The off-shoulder is flattering and pretty and it looks cute with white jean shorts to the pool. This one from Target is similar!
3. J Crew ruffle scoopback. SO many gorgeous colors and it's another option with ruffle detail.
4. Ava underwire one-piece. This one has excellent reviews and the fiery red color is a fun way to switch things up from the classic black suit.
5. Isabel Feliu Bodo swimsuit. The print is amaaaaazing and love the tie straps.
6. Marie tie-front swimsuit. Gorgeous mint color and while I don't think this would work as well for larger cup sizes, it's perfect for fellow members of the IBTC.
7. Rick rack over the shoulder one-piece. The color blocking on this one is so flattering.
8. Crochet-trim one-piece. This is an awesome price point and I love that you can see photos in the reviews!
***9. V-neckline one-piece. I bought this one when the girls and I were in Phoenix last year and I needed a suit for the hotel pool. I love the color and the back is a tiny bit cheeky.
Bikinis:
***1. Chelsea scallop triangle bikini. This one is cut extremely well and the scallop details give it a little something different/special. I like that the bottoms aren't super low-rise. (Heads up- they run a little big.)
2. Rayna swimsuit and high-waisted bottoms. I've super careful about high-waisted options because I have a short torso and they can look like a diaper on me. This looks like the perfect cut and has excellent reviews (they say to size down).
3. Athleta camo bikini. Love the athletic look of this one!
***4. Sea level bikini bottoms with target animal print top. These bottoms are the perfect height and booty coverage.
5. Molded underwire bikini top and high-waisted bottoms. Like #2 above, the waist isn't too intense and I love the neutral print.
6. Mara Hoffman snakeskin bikini bottoms and top. These bottoms are just the right amount of coverage and the snakeskin is a fun way to change things up from classic animal print.
7. Aloha banded hipster bottoms and halter top. This set is probably next on my "to-buy" list!
Coverups:
1. Flattering, gorgeous print, and great quality 
***2. Chelsea smocked coverup. I got this one for our cruise and it passes as a dress with sandals and a denim jacket.
***3. Floral print buttoned coverup. This one is on the way from Cupshe but I love the print!
***4. Button-up shirt coverup. This is one of my faves and the price point is awesome. I'd recommend sizing up — mine shrank in the wash.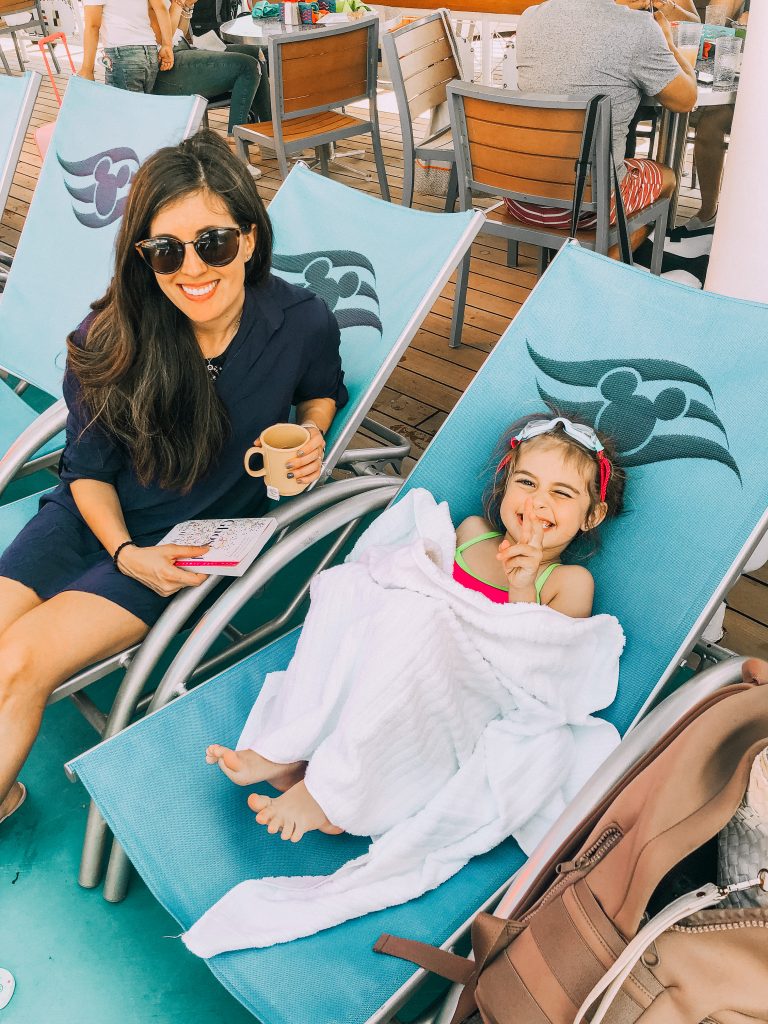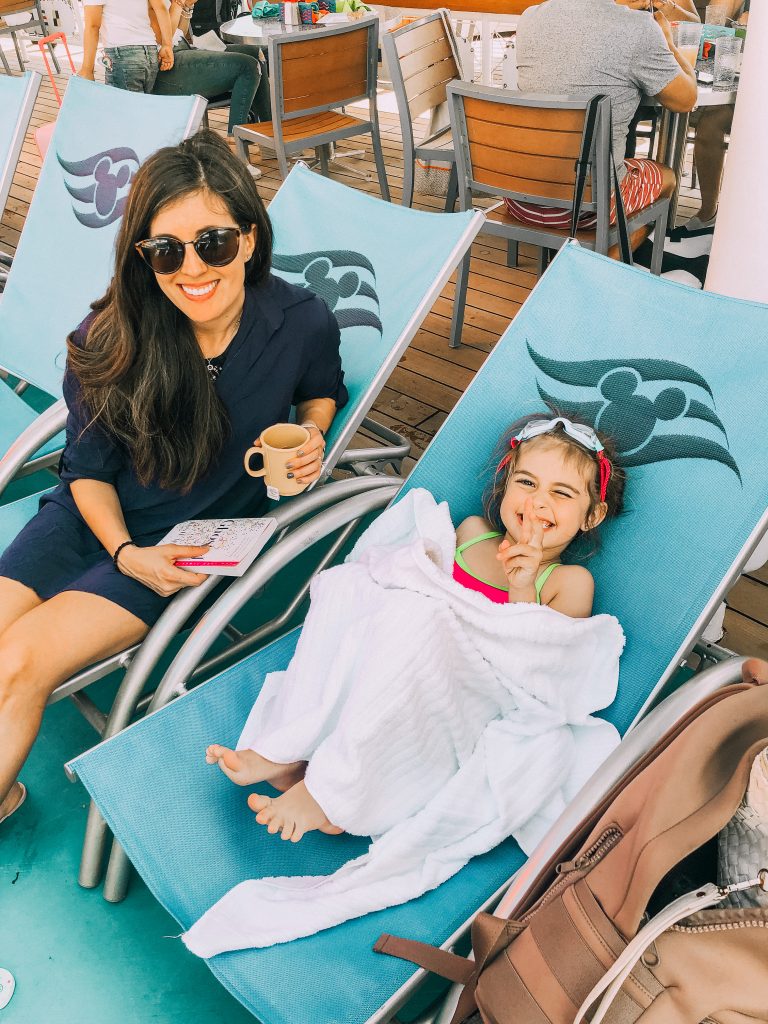 Swimsuit tip: For bold and bright colors, I always soak these in the sink in cold water and vinegar for about 20 minutes before washing. I wash the brights together on gentle and let them air dry. The colors stay vibrant this way!
So, tell me: where do you buy your swimsuits? What's the current favorite? Please feel free to link away in the comments!
xo
Gina

This post isn't sponsored but affiliate links are included above. These links don't impact purchase price and enable me to earn a small kickback, which I use to keep this lil blog running. Thank you so much for your support!