Hey hey 😀 How are you? Hope you've had a wonderful day!
Thank you so much for the sweet compliments on last night's event- it was one to remember, fo sho 🙂
We had a lovely morning in LA before heading back to Tucson.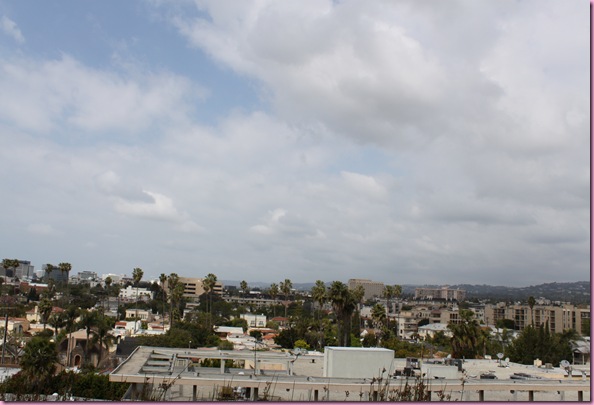 We explored the hotel a little bit more: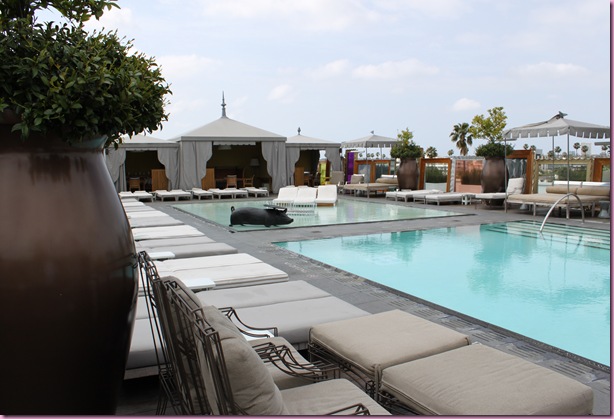 (The SLS has a gorgeous rooftop pool)
and had a delicious breakfast together.
99% of the time, the Pilot and I agree on where we want to eat. This morning, there was none of that. The Pilot really wanted Pilot food (greasy, cheesy, pastries) and I really wanted Gina food (organic, healthy).
So we compromised—I kept him company at Norm's while he enjoyed his begian waffle, cheesy eggs and sausage links, and he kept me company at Urth Cafe while I had my b-fast.
The most beautiful vanilla almond milk latte I've ever had: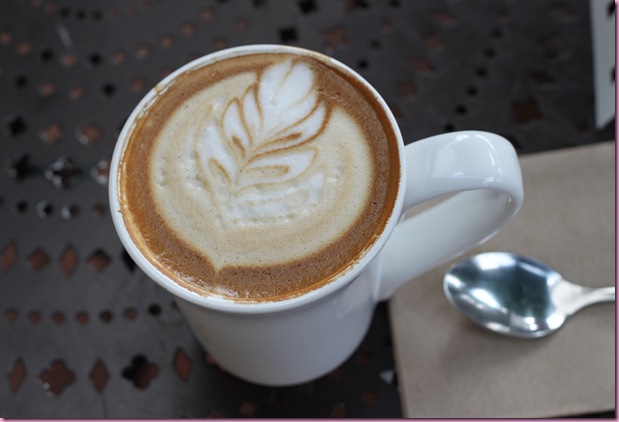 It was an obsession, really 😉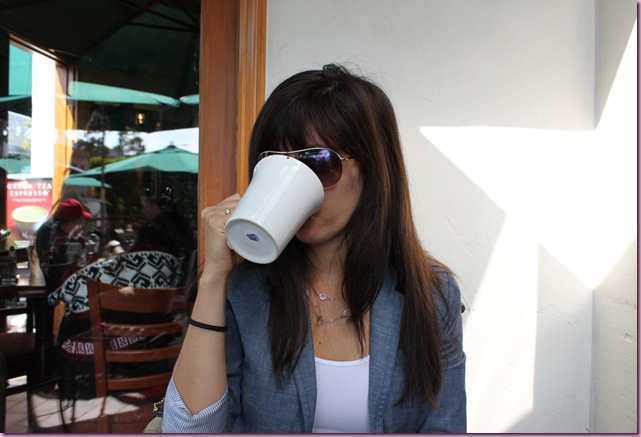 (I haven't had more than one cup of coffee in forever and the latte was ferosh. I've been wired all day!)
+ a Wild smoked salmon and organic egg white scramble, with salad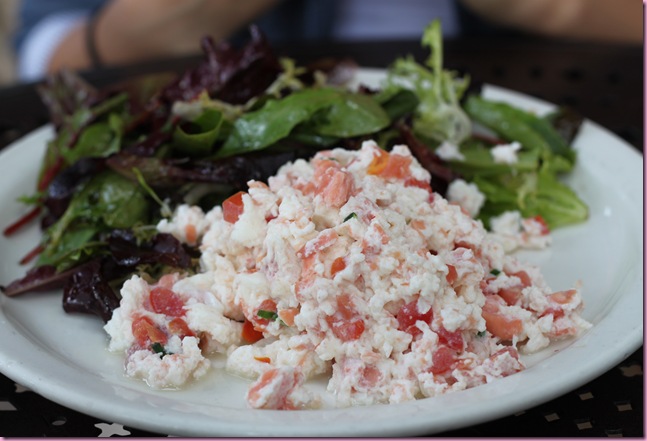 It was the best restaurant b-fast I've ever had. (<—a bold statement, but true)
The Pilot also had some berries at Urth Cafe for dessert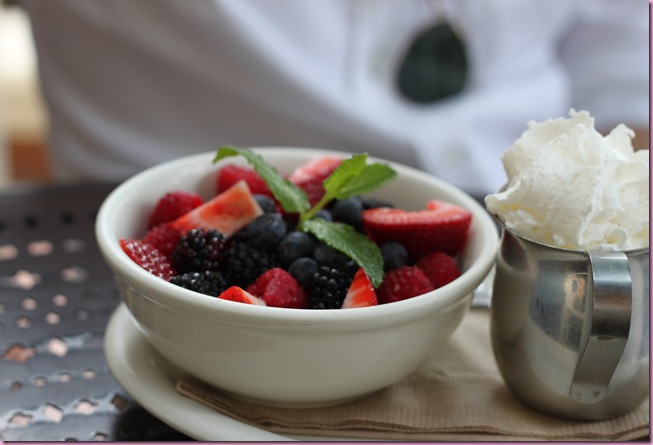 and was actually slightly bummed, because they had Pilot-friendly food, too. (I tried to tell him but he said I've tricked him before.. and since he was a star and ate tempeh bacon on his fettuccini yesterday, I decided to be a sport and just go with him to Norm's beforehand)
We went back to the hotel, grabbed our stuff, stopped at Supreme to get my bro a hat –it's his fave- and then went to the airport.
Travel goodies: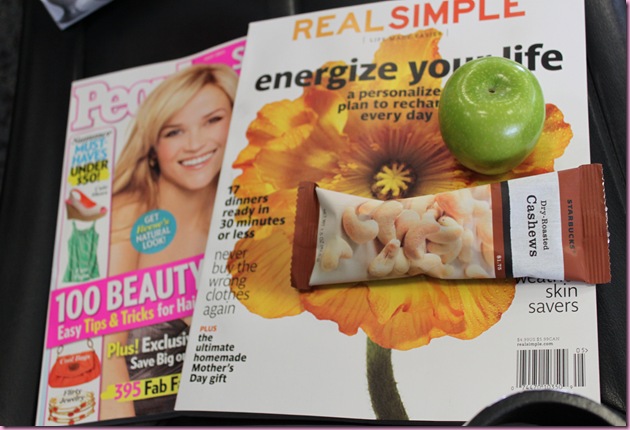 It was SO exciting to be reading People Style Watch and see Tina's shout out on the very last page for her new book. I started squealing to the Pilot about it 😀 Her book is available for pre-order – I can't wait to get a copy!
We're back in Tucson and I've been covered in Bella kisses 😀 Going to relax for a little while and then hit up the gym.
Have a great night and I'll see you in the morning <3
xoxo
Gina
Mayjah congrats to Hayley, the winner of the Excalibur dehydrator(I was waiting to post her name until I heard back from her)!!!! Thank you so much to everyone who entered the giveaway- stay tuned for more 😀