Hey everyone! How's your Indian Food Wednesday going?
Holler to Bree, who enjoyed Indian Chicken and Lentils in honor of this special day 🙂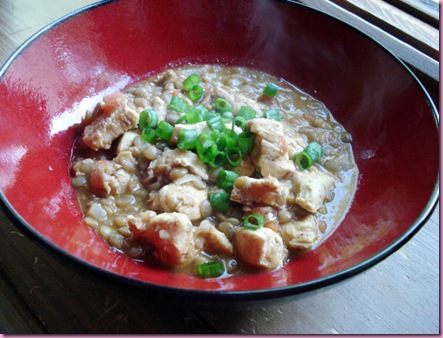 (This is her photo)
I happy to say that it's the end of the car insanity. I've been running around like a chicken for the past 3 days, old car is gone, new car is here, insurance is taken care of, car registration is in the process (I have until the end of June), and all is right in the world.
For those of you who have asked what kind of car I bought, here are two hints:
1)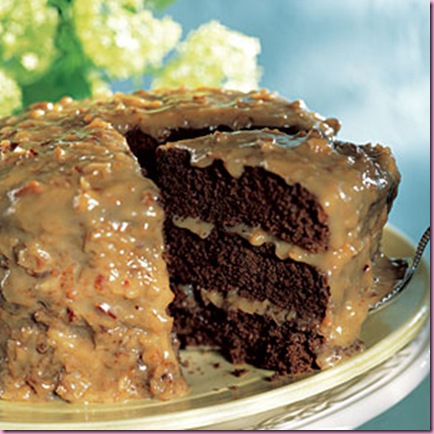 (Source)
2)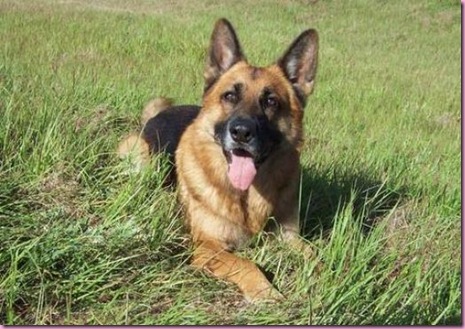 (Source)
(Random trivia: A German Shepherd bit me when I was 3 years old and tried to hug my babysitter's dog- his fang went right through my cheek. I'm still kind of afraid of German Shepherds.)
I still need to name my new car baby! 🙂
The week also marked the end of my Insanity workouts, which I'm actually pretty sad about. I joked on Twitter that you might be able to find me curled up in a ball with scratch marks all over my body from Insanity withdrawals. It's *that* addicting, and *that* awesome of a workout.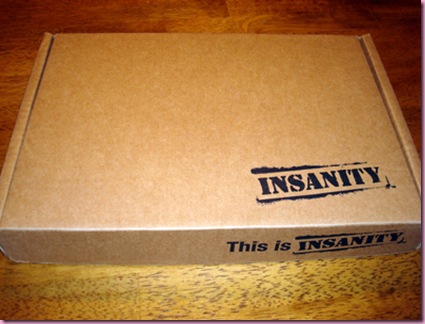 You can read my Week 1 Insanity Re-cap *here*
Final thoughts:
– I'm going to go ahead and repeat myself by saying this workout is NOT for beginners, or anyone with pervious injuries. You have to be extremely careful while following this program- both of my friends Jeni and Ashley, who did the program with me, suffered injuries at some point during the program. I was fortunate to have no issues.
– It's a lot of jumping, bounding, sprinting, toning and sweating! During Insanity, I sweat almost as much as I do during a Bikram yoga class.. except for the fact that the room isn't heated. Crazy!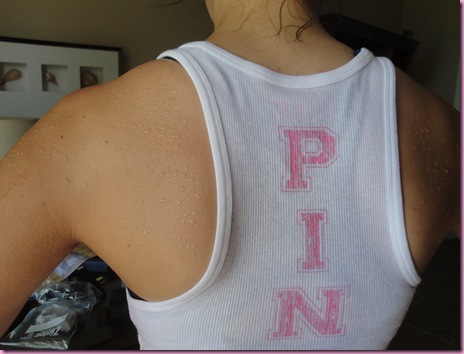 -This program leaned me out, but I also started to lose some muscle in the first month. The second month, I added in my weight training and it was an excellent balance. Even though the DVDs can be followed on their own, I recommend supplementing with weight training, which not everyone will have time for as the DVDs are 40 minutes – 1 hr. I'll update this page with my change in bodyfat percent after I get in the bod pod again.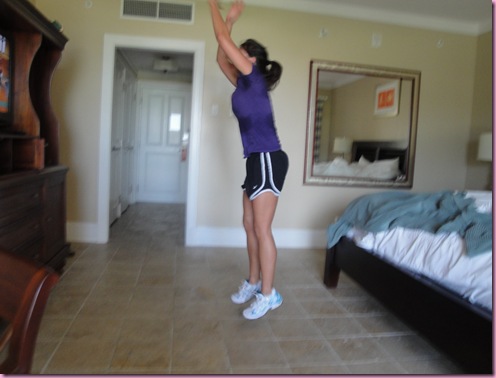 -This program dramatically increased my strength and endurance. I've never been able to crank out full pushups the way I do now, and last night when I ran, it felt great even though I hadn't stepped on the treadmill in 3 months.
–Shaun T. is awesome. For real. He's an excellent motivator, and during the 10 weeks of DVDs, I didn't get sick of him… and all.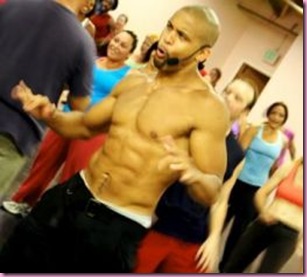 It doesn't hurt that he's easy on the eyes, too 😉
-My review of all of the DVDs in the set:

Dig Deeper & Fit Test: (30 minutes) This workout is done at the beginning middle and end of the program, to compare how your endurance has increased with time. It's a great way to track your workout progress –each time, my numbers were significantly higher- and even though it's short, it's a full workout in itself. You have one minute to do as many of one exercise as you can (globe jumps, push-ups, etc) and you write down your numbers each time you do this workout.
Plyometric Cardio Circuit: (40 minutes) This was one of my favorites. Lots of jumping and lower body work- loved the basketball drills at the end.
Cardio Power & Resistance: (40 minutes) This utilizes a lot of power movements, jumping and squatting with upper body emphasis. Loved it!!
Cardio Recovery & Max Recovery: (80 minutes) This are supposed to be *recovery* workouts, but they're still workouts and will still make you sweat like a monkey and curse at the TV. It's just a little slower paced.
Pure Cardio & Abs: (40 minutes) This is the standard warm up and stretch, followed by full out, solid cardio with no breaks. At first, I thought this workout was impossible, but by the end, I could complete the DVD without taking any breaks.
Cardio Abs: (20 minutes)  At first I hated this DVD (because you do it AFTER Pure Cardio, which is a beast in itself), but loved it by the end. Jumping using tight abs, mat work and floor work- loved the new ab workouts and NO crunches!
Core Cardio & Balance: (40 minutes) I did this workout for my recovery week in the Bahamas with the pilot. It still got our heart rates up, but wasn't as jump-y, so our bodies could recover and get ready for month 2.
Max Interval Circuit: (60 minutes) The hardest workout I've ever done in my life, hands down. Very intense- at the end I felt like I had nothing left. Probably my favorite.
Max Interval Plyo: (55 minutes) Tons of jumping, lunges, speed work and HOLY PUSHUPS. You do every type of pushup under the sun and by the end, by shoulders and chest were on fire.
Max Cardio Conditioning & Abs: (50 minutes) Awesome endurance training. I liked that we didn't repeat any of the same movements in circuits, just constantly changed things up. Loved.
So there ya have it 😀
Insanity was an incredible experience and even though I'm giving my body a lil rest right now, there is a potential that I'll be repeating the program in the fall. We will see what happens… my life is like a crazy roller coaster at the moment (whose isn't though, right?) and so many things will change depending on how other things *work out*.
Speaking of working out… it's cardio time up in herrre. I'm going to read The Help on the stairclimber and get ready for girl's night.
Have a lovely evening <3
xoxo,
Gina
Something to talk about: Can you work out at home, or do you have to go to the gym? Before I moved to Valdizzy, I *had* to workout at the gym and it was SO difficult to motivate myself once we moved here and I noticed the lack of yoga and fitness classes. Have you ever completed a DVD workout program? What's your fave? I've heard great things about P90X and would like to try that sometime, too 😀