The family that eats seaweed together…
stays together 😉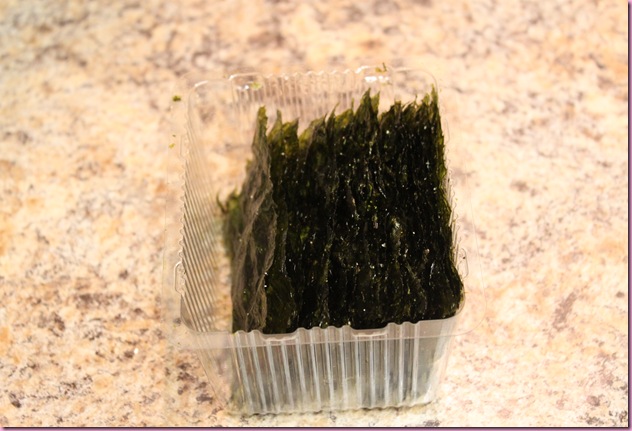 (We just finished that lovely pack of seaweed snacks while I made dinner)
Hi friends 😀 How was your day? Was it crazyhectic as well? We got a LOT done today, but it feels so good to stop for a second.
Or curl up in a pair of the Pilot's shorts, if your name is Bella.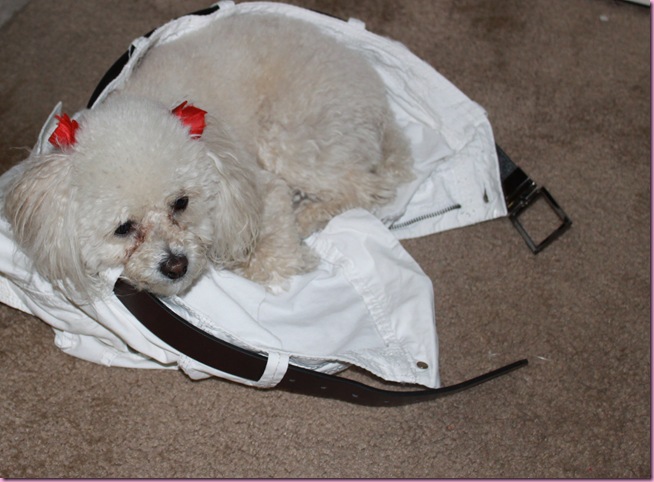 She is so weird, haha.
Today was pretty casual since we were all over the place, but I did wear a fun accessory: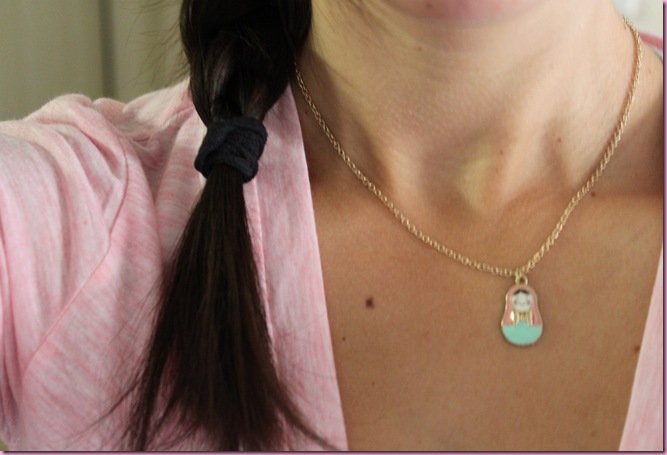 Of course, one of my faves would be a $4 special from Forever 21. Please don't tell the guy who buys me fancy necklaces 😉
Lunch: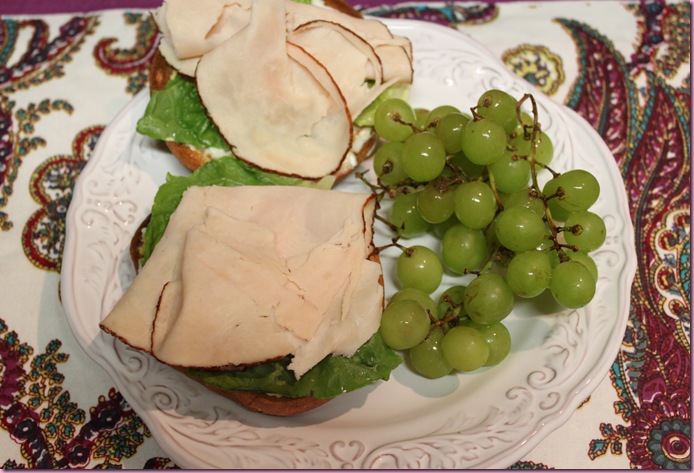 When I was in middle school, my mom used to make awesome bagel sandwiches for my packed lunch 😀 Today, I was totally hankering for a bagel sandwich and was so excited that we found these Udi's gluten-free bagels at Sunflower Market. Ever since I went mostly gluten-free –I'm sensitive to gluten, but not totally intolerant- I've really missed bagels. Not anymore!! These Udi's ones are super soft and chewy… exactly like the real thing and decent nutritional stats, too.
I topped each bagel half with Veganaise, Dijon mustard, romaine and organic turkey that the Pilot warmed up in a skillet for me 🙂 + organic green grapes
After errands, we stopped by the base gym so the Pilot could do weights and I walked around the indoor track with an US Weekly. I took it easy since I have Zumba tonight, but wanted to keep him company.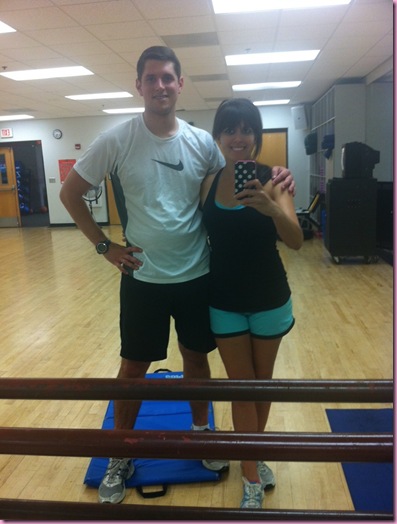 (not sure what I'm looking at, but my eyes look a little cray cray)
We're back at the casa and I actually cooked dinner! I'm getting back in the swing of things over here.
Beet burgers and sweet potato fries are in the oven 🙂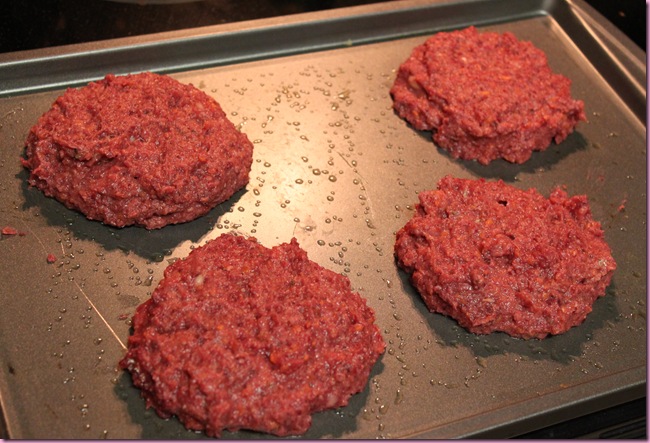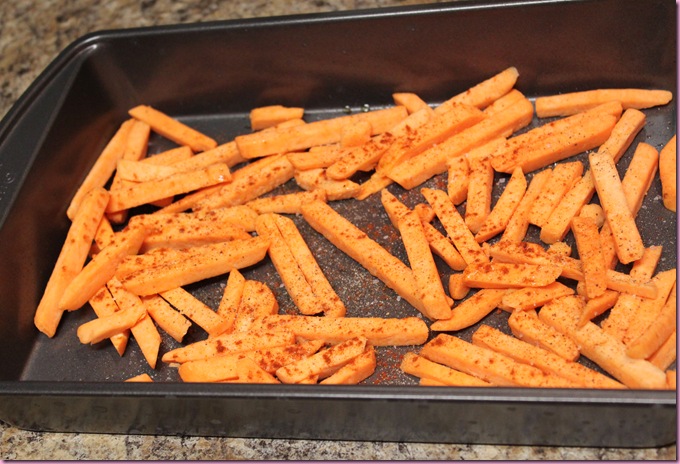 I'm off to Zumba, so I'll see you in the morning.
Have a great night <3
xoxo
Gina
Something to do:
Please take a second to read Caitlin's afternoon post for a truly amazing cause. Sending love and prayers to Tonya and her family <3
Something to read:
–USDA replaces food pyramid with dinner plate
–Meatless Monday reaches 50% national awareness
–AWESOME stretching workout for women