Banana cream protein pudding
Hi friends 😀 How are you? Hope you're having a happy Indian Food Wednesday 🙂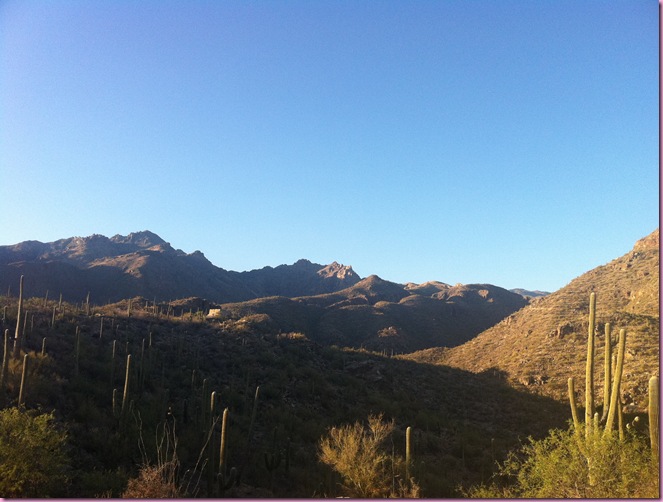 I started my day of with a bowl of cereal: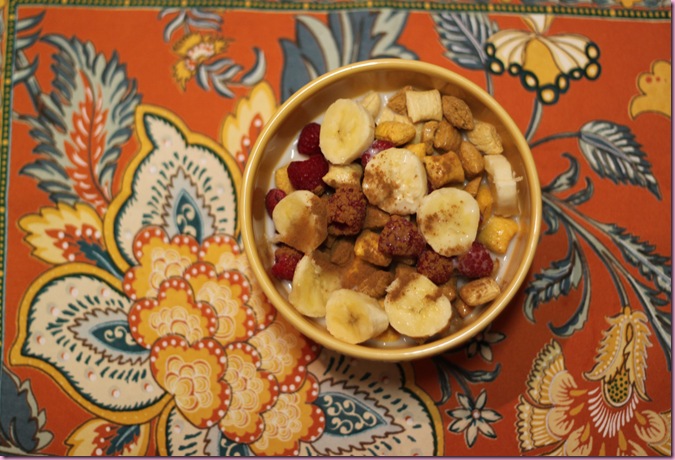 -multigrain puffins
-almond milk
-1/2 banana
-organic raspberries
-cinnamon
Cereal almost never fills me up –I could eat 4 bowls and think nothing of it- so we'll see how this one does 😉
I also got lunch/snacks packed up and ready to go for work today: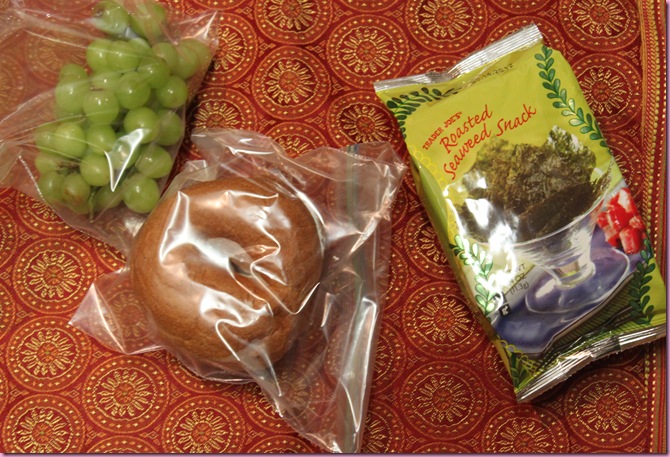 Seaweed snacks
Organic green grapes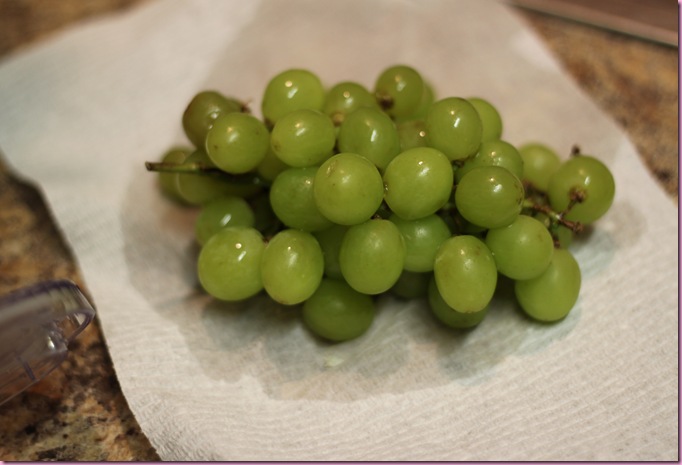 a queenly gluten-free bagel sandwich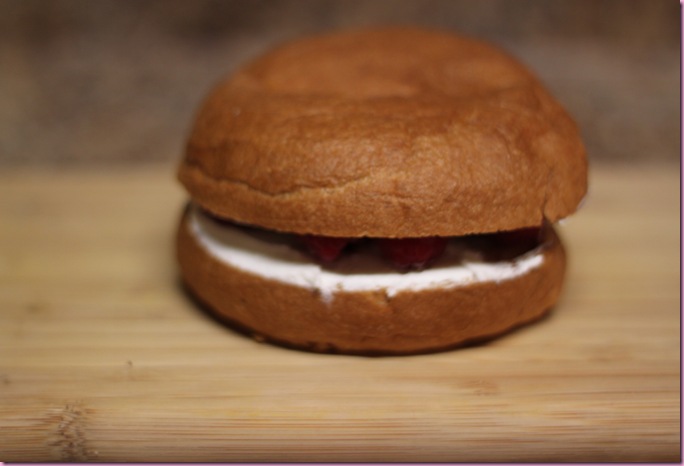 (with goat cream cheese and raspberries)
and some of this: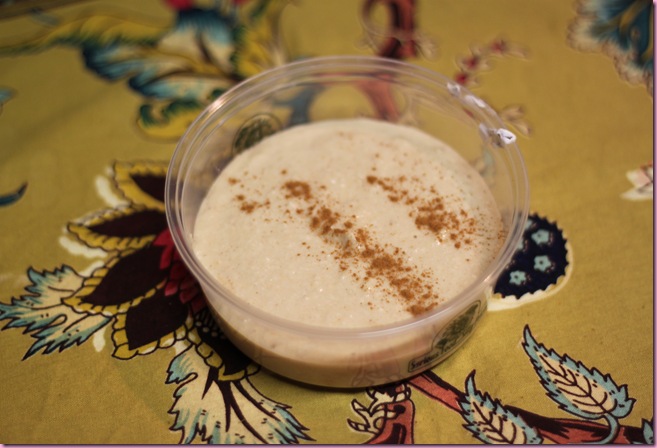 Banana Cream Protein Pudding!
Last night, I soaked 1/4 C raw cashews

and this morning, blended it up with 1/2 banana, 1/2 scoop Sun Warrior, 1/4 t cinnamon, pinch of sea salt and 1/4 t vanilla.

Since it's like a raw ice cream base, I'm going to put it in the freezer at work and enjoy post-workout 🙂 Let me know if ya try it!
So have ya heard about the new food pyramid?
I still remember the old one from elementary school days: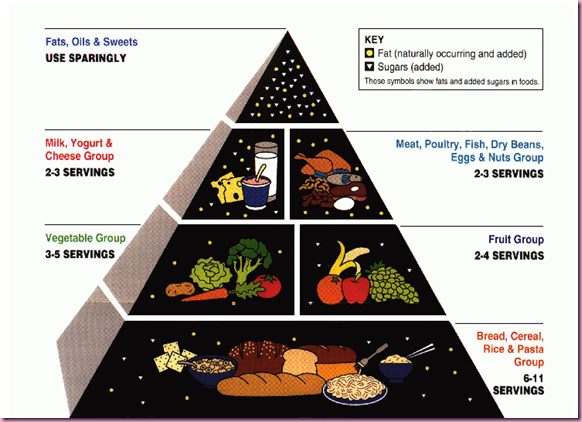 and even as a child being so confused and overwhelmed with it. 6-11 servings of grains? There was no way I could eat that many grains in a day! Also, which category were enchiladas in? I had no idea.
The newer version was even more confusing.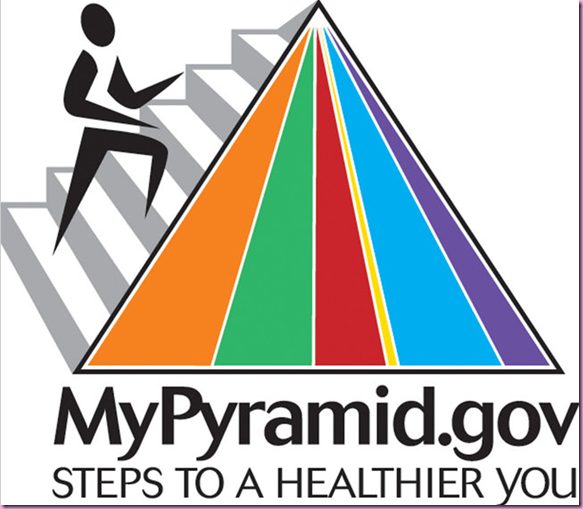 Well the newest version, is supposed to based off a dinner plate instead of a pyramid design and emphasizes fruits and veggies, eating smaller portions, lower fat and less sodium.
The thing I've never really enjoyed about food pyramids is the "one-size-fits-all" mentality. We're all different and have different nutritional needs. On the other hand, I can see how it can be helpful when you're starting to create a healthier lifestyle and want a starting point.
I'm anxious to see it. Nothing online yet, but I've heard it will be officially released tomorrow.
Well I'm off to do the work thang 🙂
See ya later today!
xoxo
Gina
In honor of national running day:
–What I miss (and don't miss) about running
Something to think:
"You'll seldom experience regret for anything that you've done. It is what you haven't done that will torment you. The message, therefore, is clear. Do it! Develop an appreciation for the present moment. Seize every second of your life and savor it. Value your present moments. Using them up in any self-defeating ways means you've lost them forever."

– Wayne Dyer