Usually when I receive a Stitch Fix (<–affiliate link) box, two things happen:
1) I dance around with the box and while singing a beloved show tune (ok, so I just get reaallllyyyy excited) and
2) I usually know right away what I'm going to keep and what I'm going to send back.
This is the first box that has left me kind of stumped! Here's what's in there; I'd love your help with yay-ing or nay-ing a couple of things.
(Yes, Stitch Fix is clothes shopping, which I gave up for lent. I could have canceled my shipment, not knowing where or when I'd receive another one, but I chose to keep it as something to look forward to before the move.)
Keeper: this springy mint dress. Perfect for church on Easter, or with sandals. I love the cut and style of it, too.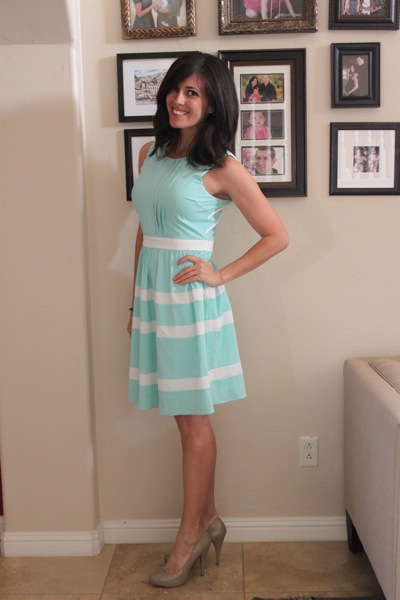 (with nude Steve Madden pumps)
Keeper: this light, printed Sanctuary tank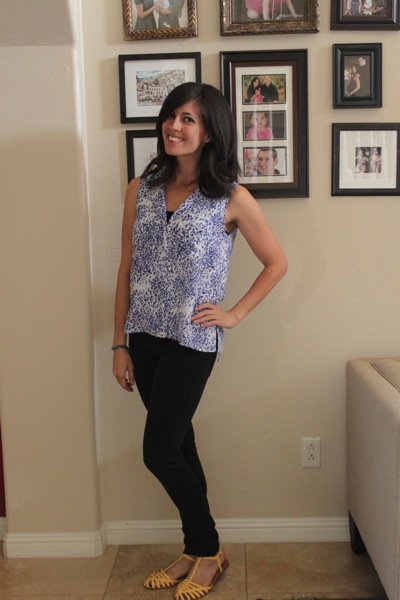 Keeper: a simple, delicate gold necklace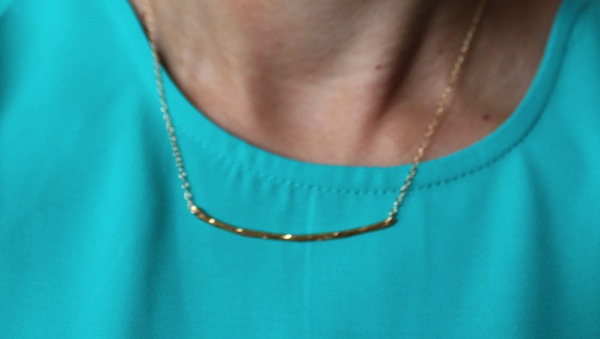 No clue: this printed shift dress. I LOVE the neckline and pattern, but the dress itself is shapeless and just looks kind of big.
This is my "halp me" face.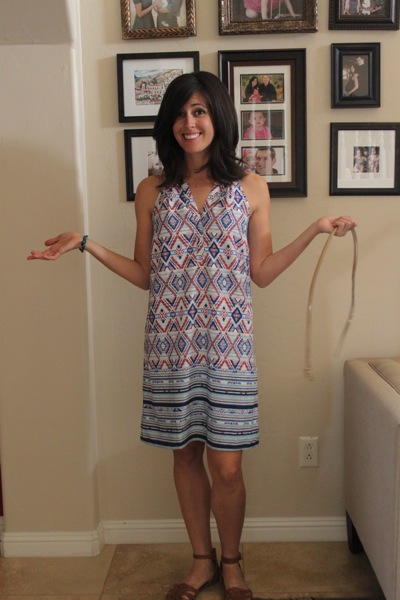 Do I belt it? Keep it? I dunno.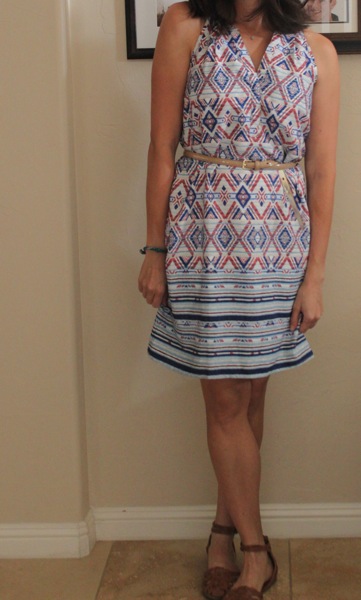 Another one I'm not sure about: this bright and flowy top.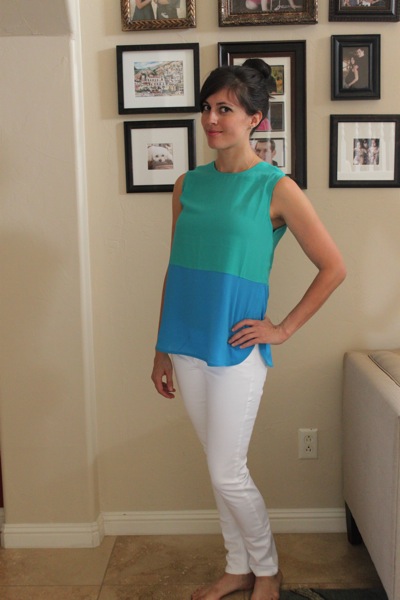 I like it with my white Joe's jeans, but I'm not sure if I love the color blocking.
What do you think?
Have you tried Stitch Fix? If you're curious about the awesome service, check out my first post here with all of the details and my latest Stitch Fix.
xoxo
Gina
In full transparency, I paid for the above items using Stitch Fix credit from referrals to the brand over the past year and a half. Thank you sincerely for your support! I'm so happy that many of you have tried it and love it as much as I do <3