New beauty gear!
Even though I was very tempted in Vegas, I didn't buy any clothes. That's not to say I wasn't sucked into Sephora 😉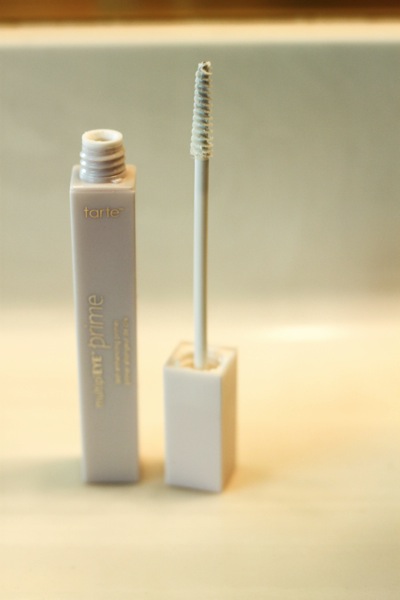 Tarte eyelash primer. I use it before I put on this mascara.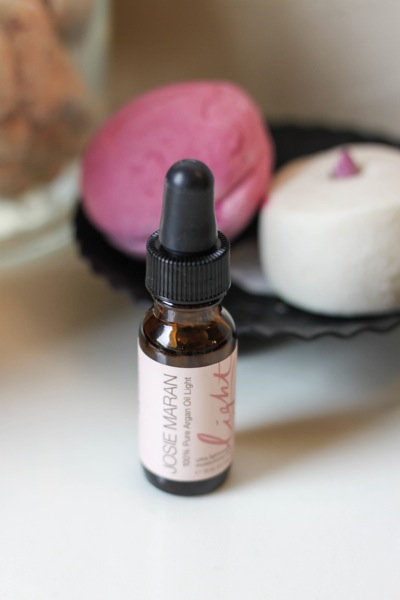 Argan oil. I'm a huge fan of Moroccan oil, but don't travel with my giant bottle. This travel-sized bottle of Argan oil is prefect for my quart-sized bag, and makes my hair and skin feel amazing.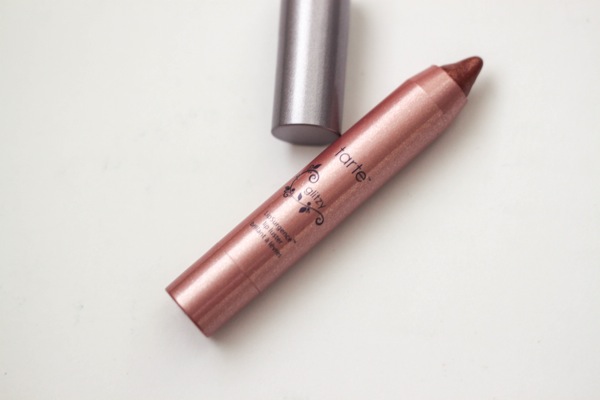 New lip gloss pencil. I like this one even better than my usual Revlon, and since it's Tarte, I also appreciate the quality ingredients and fact that it's cruelty-free.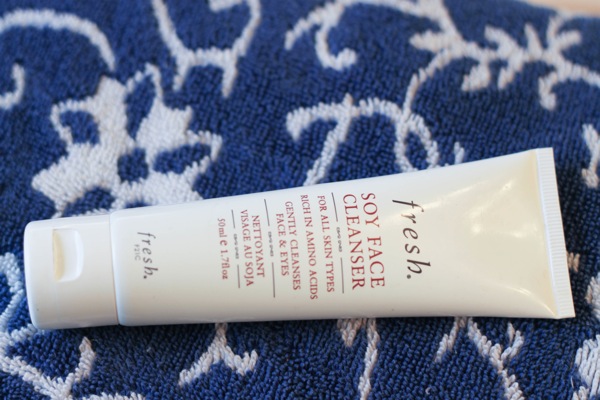 Fresh face wash. This is because I forgot face wash and the bar soap started to take a toll on my super-sensitive skin. It's light and clean without being too harsh.
Yellow sandals. I started a JustFab membership, since one of my favorite fashion bloggers is always raving about it. They have an awesome exchange policy -the first pair was too small- and I've really enjoyed it so far!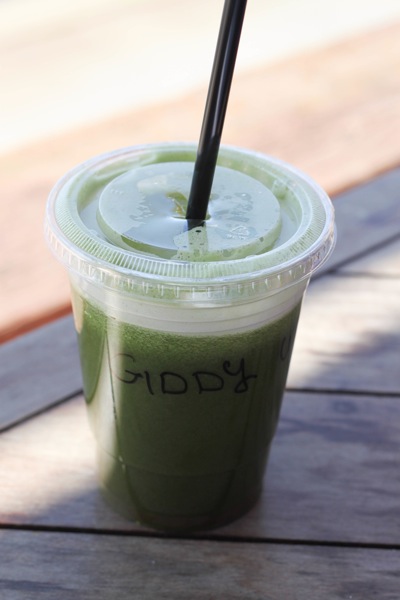 Green juices with lemon and ginger. Never gets old.
9 simple things women should do for their health.
Art on the patio with Liv 🙂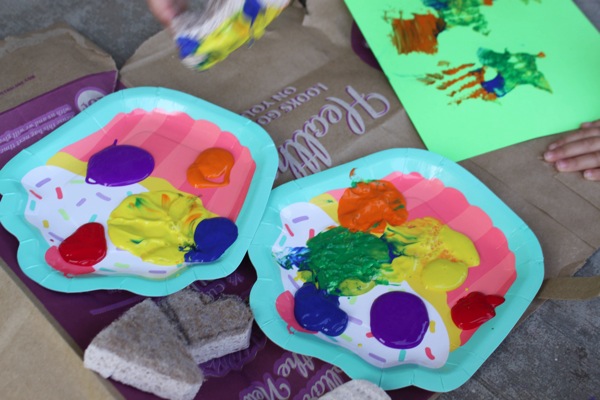 I cut some sponges into shapes, put out paper plates with different paints and let her stamp paint while we listened to the Frozen soundtrack. It was a lovely morning <3
A letter to my friend, about to be a mom. Loved reading this so much!
MARCH MADNESS and 33 signs you eat, sleep and breathe Arizona Wildcats Basketball.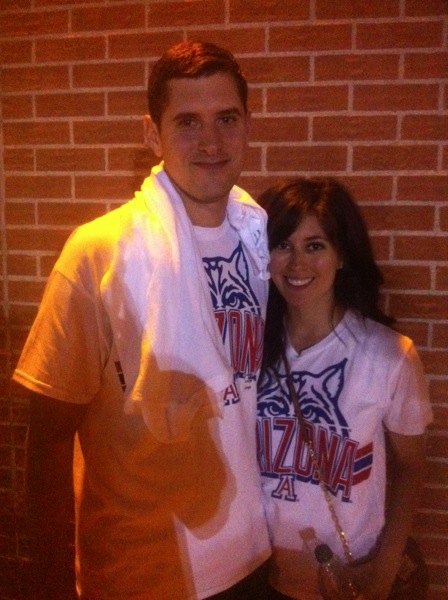 25 telltale signs you're a military spouse.
This version of Avicii's "Wake Me Up."
These pics of a mama and her 4-year-old daughter practicing yoga together.
Any faves from the week? New beauty products you love??
Have a happy Friday! 
xoxo