the petting zoo adventure of summer '06
We got lost on the way there, which was easy to do in Fayetteville, NC. We didn't know our way around very well, and most of the roads seemed to be of the dirt and windy variety. This combo almost always guaranteed that we'd be late for wherever we were heading. This was also a time before iPhones and instant access to Google maps, and the Pilot's car GPS was now dangling by a string. Somehow, after a few little detours while blasting Rascal Flatts, we finally made it there.
At least we thought we'd made it. We were supposed to be at a large petting zoo of some sort, but it looked like a normal North Carolina house, surrounded by lush trees, grass and open land. As we drove up the dirt driveway, a man walked out the door to greet us, wearing a flannel shirt, baseball cap and worn jeans.
"Are y'all here for the crawdads? They're out back."
"Um, no thank you… we're here for the petting zoo?"
"Oh, you're here for the zoo! That'll be $6- I'll getcha some bread."
He went back inside the house with our cash as the Pilot and I exchanged "bread?" questioning glances. When the man returned, he was carrying two large buckets filled with torn pieces of white sandwich bread.
"Just be careful while you're driving around. Oh, and be careful of your arms- don't stick them too far into the fence while you're feeding them."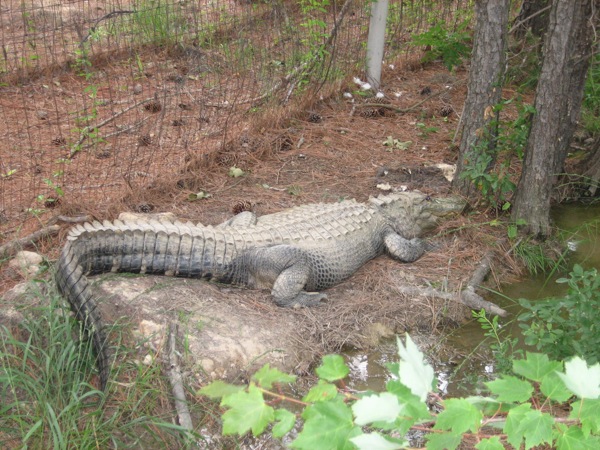 He continued to give us directions to drive around the ranch, but my mind was already spinning. I felt like we were in Jurassic Park…
minus the scary dinosaurs, obviously
plus zoo animals,
in the middle of notsurequitewhere, North Carolina.
Turns out, that's exactly what it was.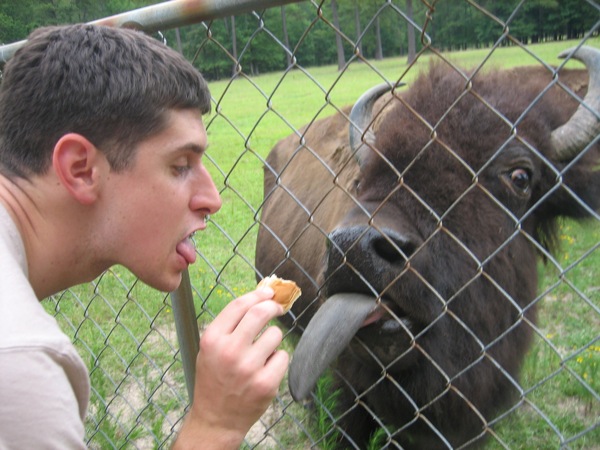 We drove the Pilot's Jeep around the property, and stopped at each exhibit. The farm/ranch consisted of animals separated from us by (get this) a chain-link fence.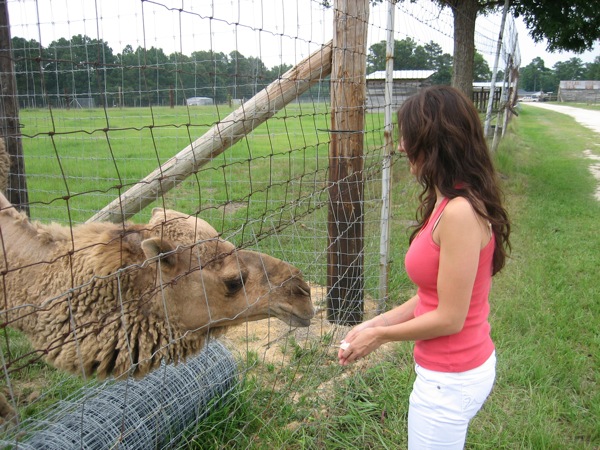 Of course, you have to wonder how in the heck they got some of these animals (HOW?!), but it was quite a way to spend a Sunday afternoon.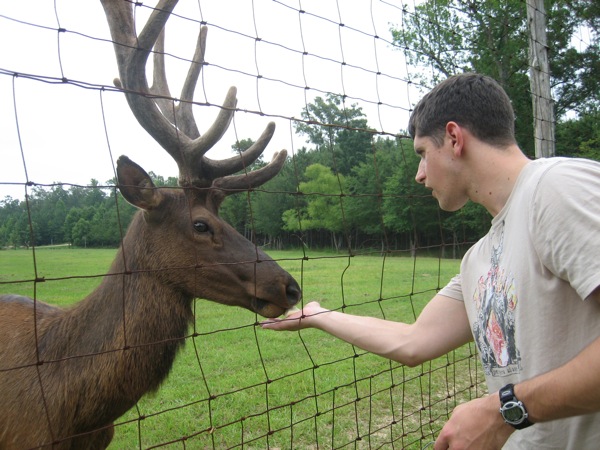 My favorite: the goats, of course.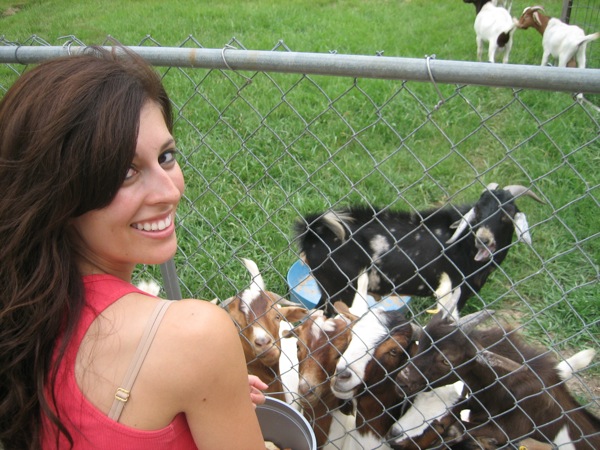 I've always loved goats.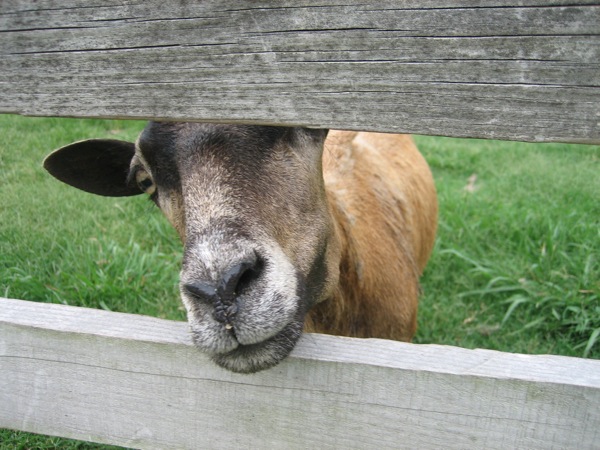 The lesson of the story: this is the kinda thing that happens I request a random adventure on a lazy Sunday afternoon 😉