The Suja Juice Solution + a special gift for readerfriends
Hi friends! How's the day going? Hope you're having a great one so far. <3
After a spiral into Easter candypalooza -those little Reese's and m&ms get me every time- I'm feeling inspired with healthy eats this week. Last week, I received a copy of The Suja Juice Solution from my friend Annie Lawless. She co-wrote the book with Suja co-founder, Jeff Church, and it's packed with nutritional info, eating plans, and recipes.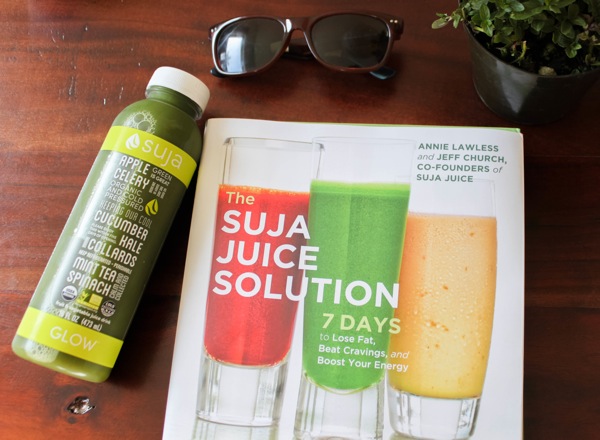 I first got to meet Annie last year when we'd first moved to San Diego, and was blown away by how humble and kind she was. She's also extremely knowledgable about health and juicing, as she's a certified health coach and has been cold-pressing juices since way before it was trendy. I was excited to pick her brain about juice-related questions (how much juice can I make in advance? how long does it last? how should I store it?) and many of the things I've wondered are addressed in their new book.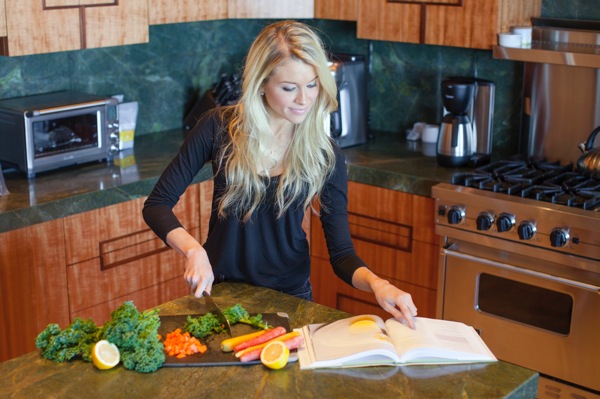 The book includes a 7-day reset plan, intended to reduce sugar cravings and get on a healthy track. It's very similar to the detox we did a while ago, and includes fresh foods and juices, instead of being juice-only. I've tried a juice cleanse before, and it was only a 3-day one, and it was ROUGH. Thankfully, this isn't like that at all.
There are burgers and brownies, which is always a good thing.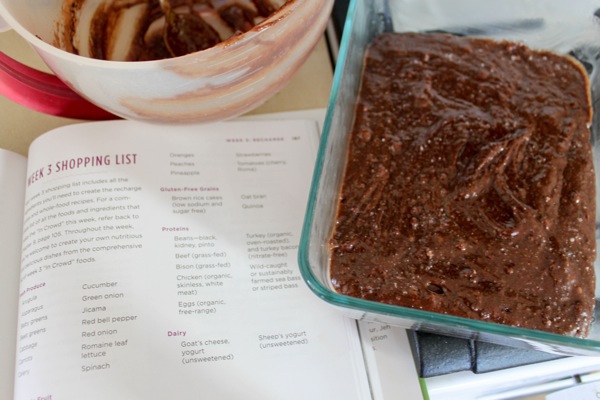 After the initial reset, there are 3 more weeks of eating plans, grocery lists and recipes, all focusing on fresh, whole foods.
Pros:
SO many clean recipes to choose from. I love that the mean plans are easily laid out with grocery lists, staple supplies and tips.
The informational section at the beginning. It thoroughly explains juicing, its benefits, along with commonly-asked questions, and also describes foods to focus on and foods to enjoy in moderation. I agree with all of the nutritional philosophies in this book, and it accurately describes how I personally prefer to eat: the style that makes me feel most vibrant and energized.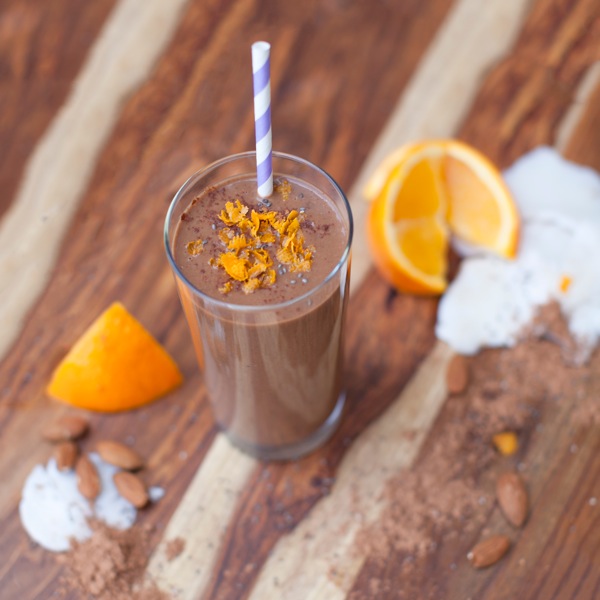 (Mexican Chocolate Smoothie)
Tone. I love the approachable and casual tone. So many health books have good messages, but are overshadowed by their preachy, holier-than-thou voices. So not the case with this one. It's written in an engaging and inclusive manner, and one that doesn't make you feel badly if you don't follow the plan exactly. It's more like, "Here is the info, here's what we suggest, do what works for you." Applause.
Cons:
The prep time. This is a con with any healthy eating plan, because if you want to succeed, you have to make the time to set yourself up for success. The meals in this book can all be prepared quickly -their simple options- but do take some time and prep. It's definitely worth the bit of effort to fuel yourself with food that makes you feel good.
The first week looks intense, but manageable. Like I mentioned before, it's not juice-only -and the book actually discusses why sometimes juice-only cleanses aren't a smart move- and includes chia pudding, omelets, hearty salads, soup and fish. It is dairy, gluten. caffeine, and alcohol-free, but would be an awesome reset if you're looking to up your nutrients and bring back your cravings for fresh healthy foods.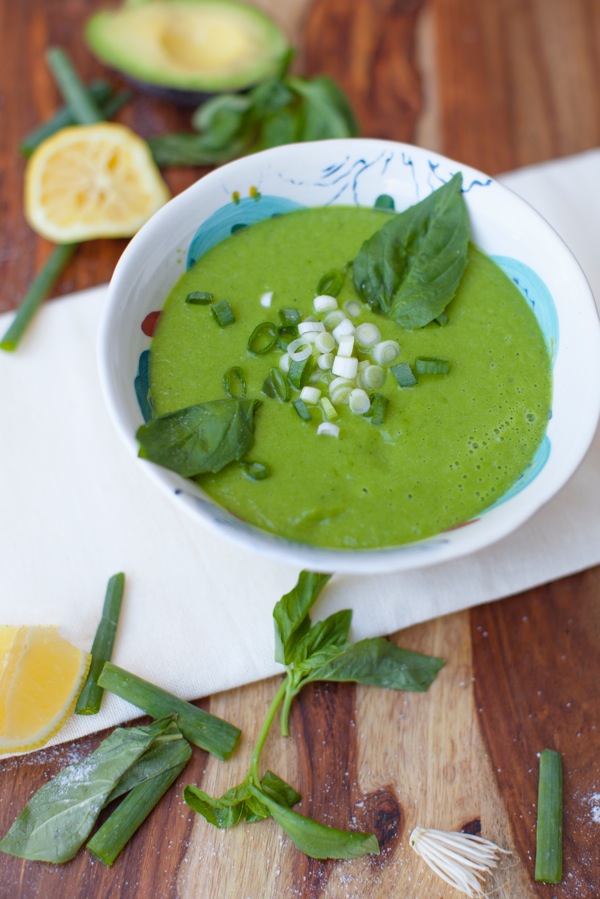 (Zesty Zucchini Basil Soup)
So far, I've made a couple of juices, the kale-ifornia salad (SO good)
and the almond butter brownies, which Annie gave me permission to share the recipe with ya!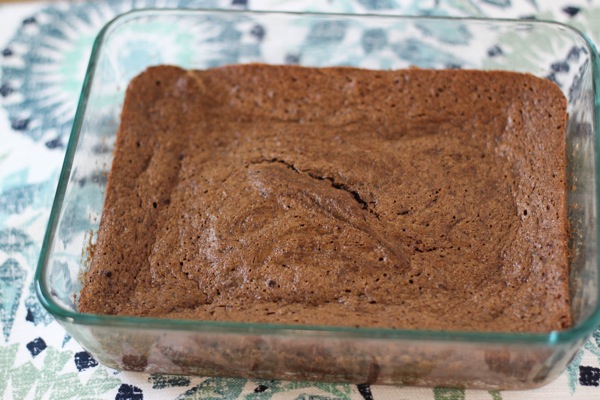 Brownies Done Better
From "The Suja Juice Solution" by Annie Lawless and Jeff Church
Prep Time:

10

Total Time:

10 minutes

Yield:

9

1

x
1 cup

almond butter

1/2 cup

maple syrup

2 tablespoons

coconut oil

1

egg

1 teaspoon

vanilla extract

1/3 cup

cacao powder

1/2 teaspoon

baking soda

1 tablespoon

decaf espresso powder

1/2 teaspoon

coarse sea salt, plus more to sprinkle on top if desired
Instructions
Preheat the oven to 325.
In a large bowl, mix together the almond butter, maple syrup, coconut oil, egg and vanilla. When the liquid is well mixed, stir in the cacao powder, baking soda, espresso powder and sea salt. Pout the batter into a parchment-lined or coconut-oiled 9×9-inch baking pan.
Sprinkled a pinch of sea salt over the top of the brownies if desired. Bake for 20-25 minutes, until the brownies have formed a nice flaky skin but are still chewy and soft in the middle.
You would NEVER guess that they are grain and refined-sugar free; they're totally decadent and delicious. Our batch was also gone in 24 hours, so there ya go.
Annie also wanted to share the gift of Suja with any of my readerfriends who purchase the book. If you order The Suja Solution, send your receipt and address to Gwyn@SujaJuice.com and you will receive 7 free Suja coupons! (One bottle is usually around $8, so this is an amazing deal.)
Are you more of a smoothie or juice fan? What's something that's inspiring you with healthy eats this week?
I'll see ya later today on the Family page!
xoxo
Gina
This post is not sponsored, and I'm always happy to spread the word when women I admire and blogger friends do something awesome. I did receive a case of Suja juices, which set my soul free, and made baby bounce around with happiness.