San Diego Favorites: Ocean Beach
Hi friends! How's the day going? Hope you've had a great one so far. <3 I got some work done around here, and took a super sweaty OTF class.
I'm excited to continue this little series on the blog since so many of you are traveling to San Diego this summer and have asked for recommendations. There are SO many incredible spots here, and I feel like we're always discovering and learning about new things. I decided to separate these into neighborhoods -you can check out my Point Loma faves here!- and add to them as we find new faves.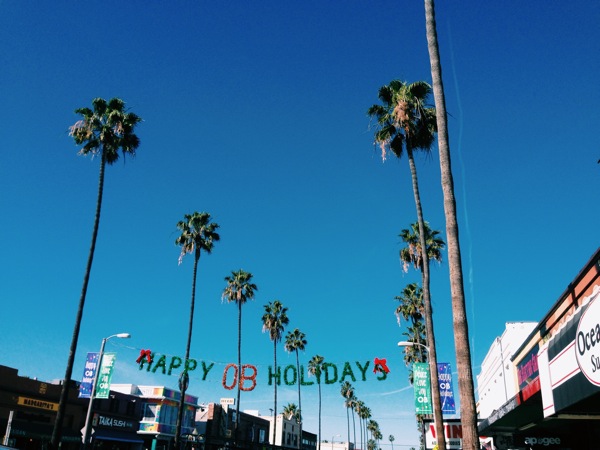 For today, I thought I would focus on a neighborhood we know well and love: Ocean Beach! OB is a funky little spot with a lot of character. It's very bohemian, and packed with cute restaurants and shops. When we lived in Tucson, our "hippie" area of town is 4th avenue, where you can dine at an amazing local spot or pick up incense, tie-dye anything, Buddhas galore, vintage attire, and herbs. OB is very similar to 4th ave, but much larger, and instead of handmade Mexican goods (and my favorite skeletons), there are beachy goods. I LOVE IT so much. The neighborhood has painted art murals in a few spots, and a tie dye hostel on Newport, which is the main road.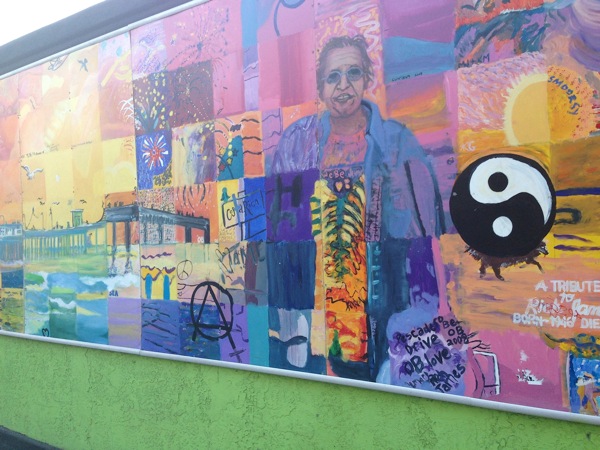 Here are my fave places to go when you want:
A delicious burger…
Hodad's! Hodad's was featured on "Diners, Drive-Ins and Dives" but I've heard that the line wrapped around the building even before it happened. You will have to wait, but I promise it's worth it. Inside, license plates wallpaper the walls, surfboards hang overhead, and chances are that you'll be sitting next to a perfect stranger on one of the picnic bench tables. I highly recommend the frings (half fries, half onion rings) and the veggie burger, wrapped in lettuce.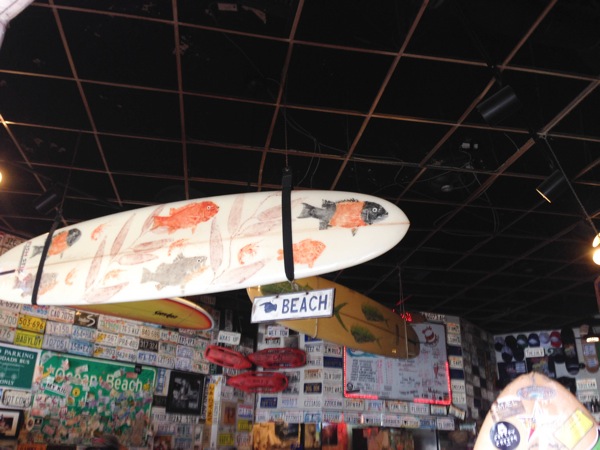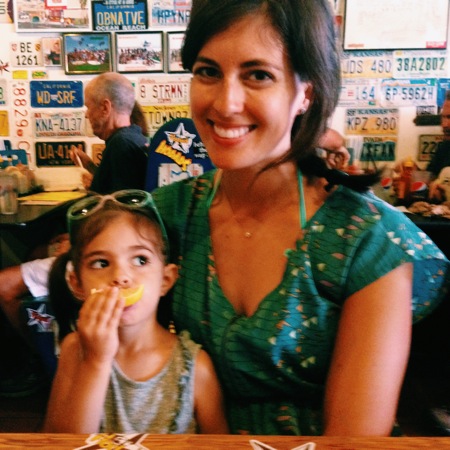 The best acai bowl in San Diego…
Tiki Port! As we all know, Tiki Port is kind of my San Diego obsession and a place I've visited often since we moved here last year. They have a full menu of smoothies, coffee and tea drinks, and acai bowls, but the acai bowls are what takes it over the top. They have a blend of acai and apple juice, crunchy granola, and a variety of toppings. I really love The Drifter, which has bananas, strawberries, coconut, dark chocolate chips and honey. TP is cash-only, but they have an ATM on the patio.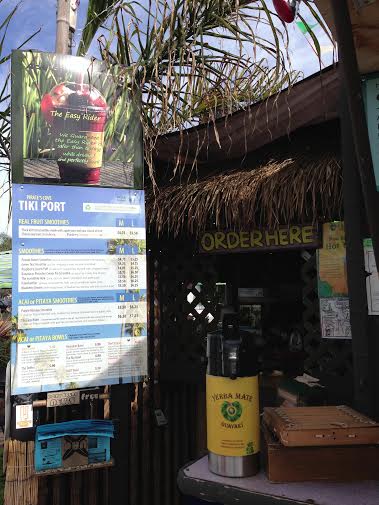 Inside tip: ask for peanut butter on top 😉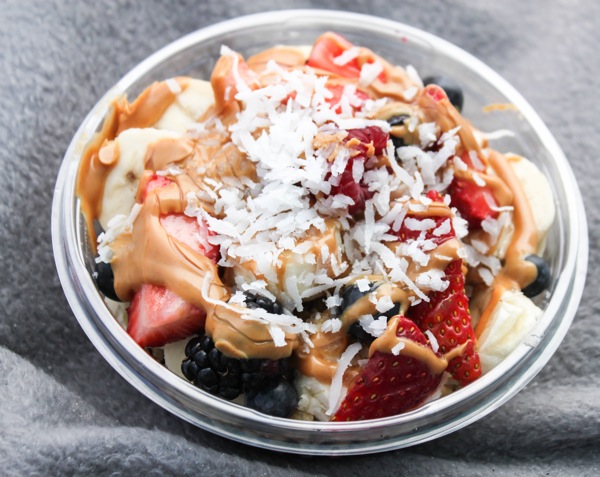 To take a beautiful yoga class…
Happy-U Namaste. The studio has a beautiful energy and the space is clean and open. From the outside, you would never know how gorgeous the interior is. I highly recommend it. I also have a Groupon at Indie Yoga, but am waiting to check it out until I can take hot classes again.
To pick up some fresh local produce…
People's Co-Op: this is a two-story co-op, with a full grocery store on the lower level and a deli on the top floor. They source organic products from local farmers and are meat-free (no meat at all in the building). When you're a member, the prices are much more reasonable; it's $15 a year. The deli upstairs > Whole Foods hot bar. They have hot meals that vary each day depending on what's fresh, salads, soups, vegan desserts, sandwiches to-order, and baked goodies. Their kale salads are my favorites, but I also love their soup and sandwiches.
Ocean Beach Farmer's Market: Wednesday nights. This is one of the "smaller" farmers markets here -it's still huge- and packed with fresh product, handmade goods, and FOOD. They also usually have live music, face painting and a jumping castle. This is where I bought the king kombucha scoby, which gave us the best homemade kombucha I've brewed.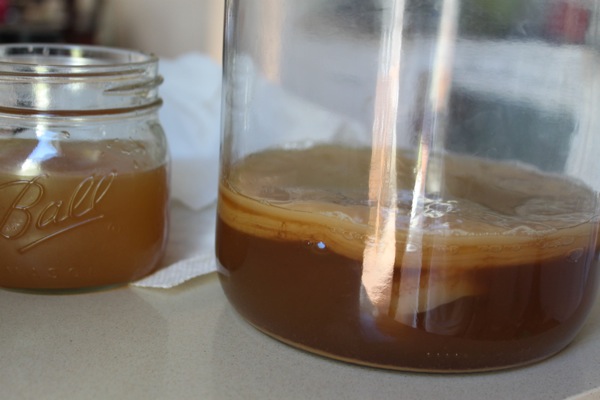 Amazing pho…
OB Noodle House! This was also featured on Food Network and is in sanely popular, but worth the wait. You can also sit at the bar and enjoy the full menu. (When we ate there the first time, at the bar, one of the bartenders passed around fudge he had made and was stored in a Tupperware container. I was instantly a fan.) Their pho is the best I've ever had, and someone told me it takes them 8 hours to prepare each batch. It's perfection. Their lettuce wraps, wings, and edamame are also incredible.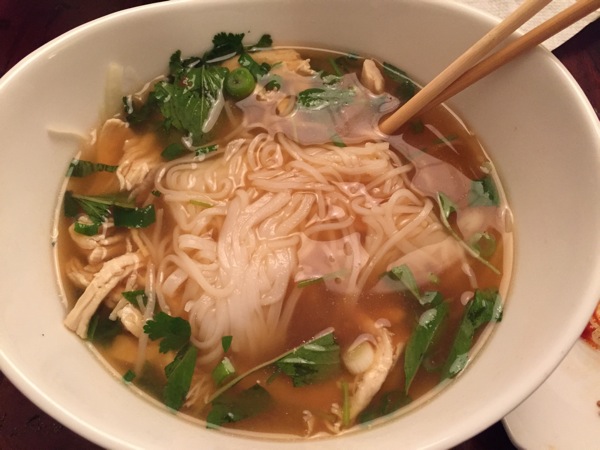 Brunch with all-you-can-drink mimosas…
3rd Corner. We've had dinner here a couple of times, and it was ok, but the brunch is legendary. They serve warm chocolate bread and fruit salad for the table, plus there are all-you-can-drink mimosas. Winning. They also sell wine at reasonable prices, minus the huge restaurant markup, and will cork it for you to take home if you don't finish it.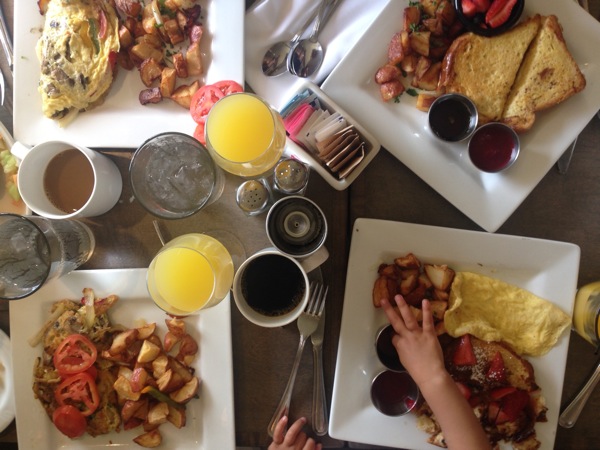 To pick up a cute top or dress…
Miss Match. I love their unique selection of trendy tops and dresses, especially since they're something different than those you'd find at the mall. The prices are a little high, but they have a lot of really cute stuff.
Some fresh sushi and tapas…
The Joint. They have a wide variety of sushi -I love their hippie roll with tempeh and veggies- and tapas. It's the perfect spot for a casual, delicious dinner.
To get in a gorgeous view and check out the tide pools…
Sunset Cliffs. The view is exquisite, and at the tide pools you can see tiny fish and crabs.
Awesome pizza….
Pizza Port. They have local beers on tap, a unique pizza menu with great gluten-free crust, and hefty salads. I love the laguna pizza (gf with feta instead of mozzarella) and the kale salad.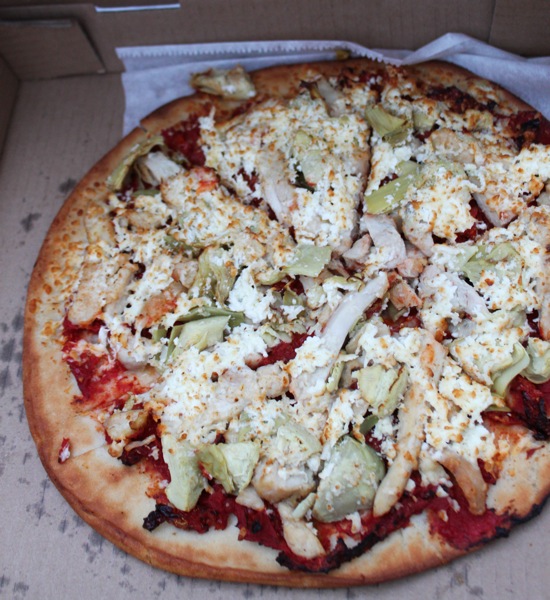 To grab a new swimsuit or beachy attire…
South Coast Wahines. They have Maaji swimsuits (loooove), maxi dresses, surf brands, sandals and kids' sizes.
To say, "spaaaaaa"….
Therapie Day Spa. They run great specials, and the facials are my absolute favorite. I love the products they use, too.
To go on a date night…
Bo-Beau Kitchen, aka quite possibly my favorite restaurant ever. It's like a French Bistro, with a darker, charming interior, and everything on the menu that we've tried has been fantastic. The goat cheese flatbread, the salmon entree and ménage à trois desserts are my personal faves. 🙂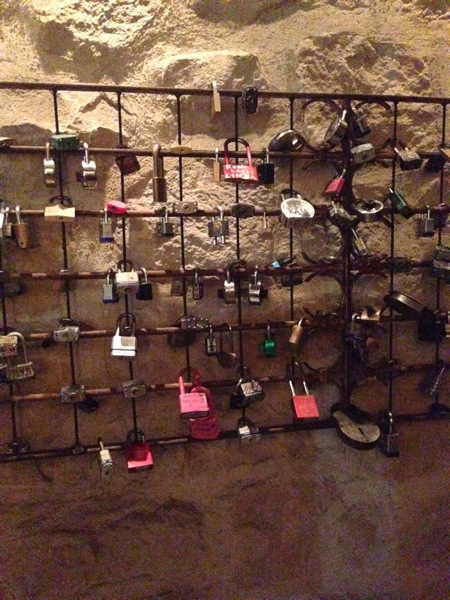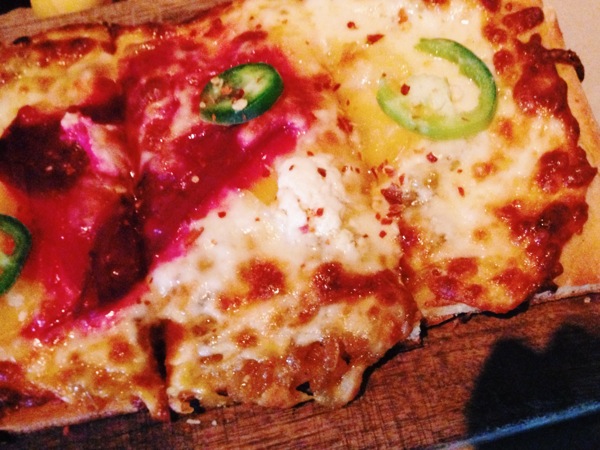 Dairy-free ice cream…
Lighthouse Ice Cream. This is one of Liv's favorite spots. They have a ton of flavors, and the ice cream is super fresh and delicious. (They also do waffle sandwiches… just sayin'.) They also usually have a few dairy-free ice cream options; I love the mint chocolate chip.
A killer almond milk latte…
Jungle Java. They have a super cute patio, adorned with succulents and bird baths, and is the perfect spot to grab a coffee and relax. They also have a breakfast menu featuring options like oatmeal, crepes, and baked goods.
To take your pup to play at the park… or chase some waves.
The dog park, or the dog beach! The dog beach is an off-leash area where pups can run free, chase balls/frisbees, and splash in the waves to the hearts' delight. We joke that taking Bella there makes her younger, because she sprints and smiles like she's a young pup again. (I can't believe she'll be 10 this year!) Thankfully, there is also a dog wash on Newport down the street so you can wash the sand off afterwards.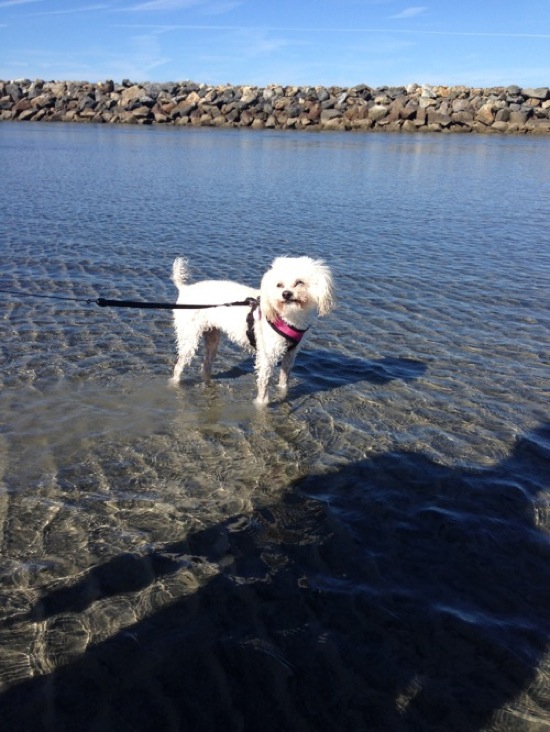 Have you been to San Diego? What was your favorite thing while you were here?
San Diego friends: did I miss any Ocean Beach faves? Anywhere I need to check out?
Have a great night!
xoxo
Gina
Check in with your workout here!