We're most likely going to be switching Liv into her big girl room. It's sooner than planned and maybe can picture the excitement on my face. (It looks like a sad face.) Of course this is a "problem" that's not really a problem, but it's on my mind lately so I thought I'd share.
Since she's been born, she's either slept in our room in the bassinet or in her nursery, which is attached to our room in the loft.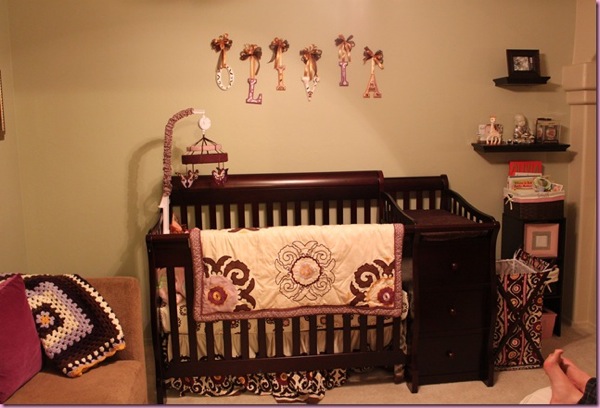 Even though we knew it would be a transition room -she'd eventually move into her "big girl" room and the loft would stay a nursery until after we were done having kids and then become an office- we still worked to decorate and personalize the small space. We installed blackout curtains when she was a few months old to keep the sun and some noise out,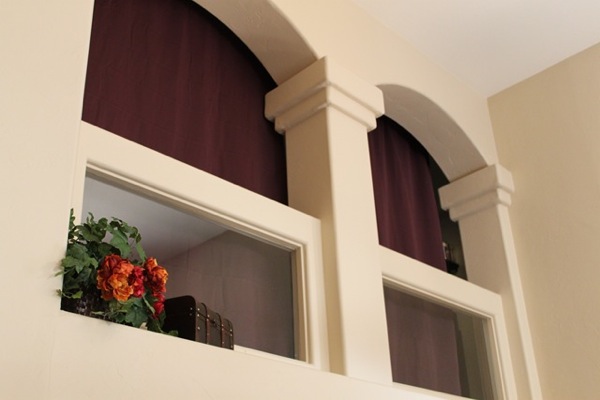 set up a salt lamp for a warm glow,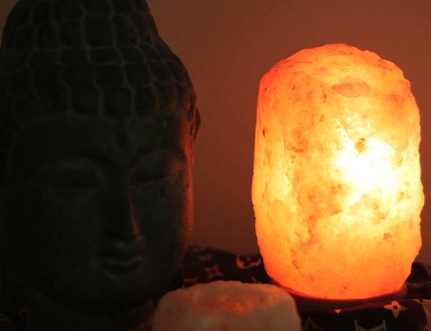 and I've become so used to having her close to us during the night. It's a cozy, lovely room and I've become pretty attached to it. The thought of taking everything down and moving it feels like solidifying the end of an era.
This post is equal parts of sadness to be moving her out, and also pure DREAD of what it's going to involve changing rooms around. Now we're thinking of turning the loft into an office, and the current office into an extra guest room. (I can also mention here that the office is a disaster. It looks clean, but the closet is filled with rogue Zumba CDs, boxes and folders of paperwork.) We realized, the hard way, that the loft isn't very conducive to baby sleep -noise travels in so well and it seems the older Liv gets, the lighter she sleeps- and since she's walking, I'm horrified of her climbing out of her crib and somehow trying to climb out of the loft.
It's gotta happen, and I've love to hear tips for in-between rooms for a little girl! She still has a lot of time in her crib, but I wanted to create the space as a playroom and bedroom, which will be able to grow with her over the next few years as she changes to a toddler bed. I'm also looking for ways to incorporate her current theme (the Cocalo Jasmina bedding collection) and add in some storage space, while also making it beautiful.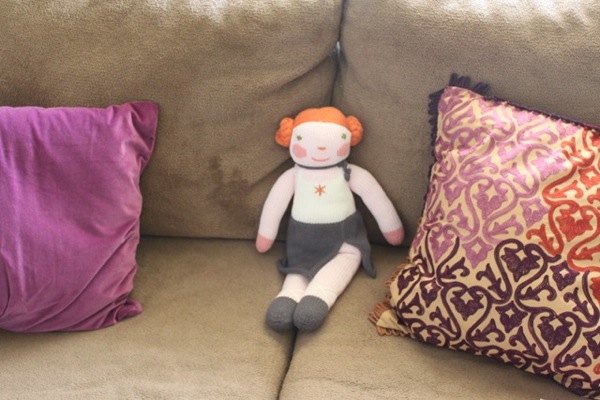 Pinterest is just overwhelming me… no murals or DIY light fixtures for this girl any time soon 😉
So please tell me friends: any awesome baby storage/playroom advice?
Did your kids have to move from their nursery to another room? Was there an adjustment period? I'm worried she'll wake up and not know where she is… but since she's teething right now, she's been waking up and I've been going in to cuddle with her anyway.
As always, I'm excited to hear your thoughts <3
xoxo