Hi friends. I wanted to say thank you again (SO, so much) for all of your kind comments on last week's wine date post. The prolapse situation has felt extremely isolating, and I have been sad about it since I was first diagnosed at the ER.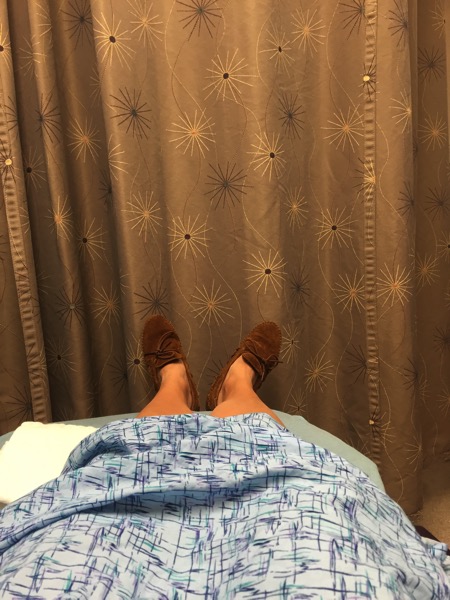 I had no idea that it was something that happens to women all the time, and just isn't discussed. So I'm going to talk about it over here on the family page, and my progress, especially since many of you said you've been there and also felt alone.
I got good news at last week's Urogyn appointment: apparently it has already greatly improved, and they're not concerned about future surgery at this point. It was a HUGE sigh of relief. It had been bothering me quite a bit, but it turns out that the pain I've been experiencing isn't from the prolapse, but another issue related to the birth that I'll have be having corrective surgery for. I'm not looking forward to surgery at all (while I'm under, can they refresh my boobs at least? haha), but at least it will only be one instead of two procedures, and I CAN'T WAIT to heal and feel like myself again.
It's been a month of constant researching, and since I was willing to try anything to help the prolapse, I thought I'd mention some of the things I found helpful. I want to start off by saying that if you think you may have any type of pelvic floor disorder, are experiencing discomfort, or have questions about healing from birth, reach out to your doctor ASAP. I was immediately referred to pelvic floor physical therapy, and the Urogyn specialists. I am so thankful that I've had an incredible medical team by my side, in addition to the additional resources I sought out.
Here are some of the things I've tried:
1) The Hab It! DVD. I wish I would have purchased this after Liv was born!!! You don't need to be experiencing PFD to try these exercises, and can use them as a protective measure to help prevent future problems. The exercises are super simple, and work on targeting the pelvic floor and supporting muscle groups. I also love the emphasis on neutral posture. It affected how I carry myself, and I try to do the exercises in this DVD twice a week. I highly recommend it to my pregnant friends for after the birth, or anyone who is experiencing prolapse (with a doc or midwife's "ok" of course).
2) Mayan Abdominal Massage. I came across this technique via the Googles and decided since I was willing to try ANYTHING to help this situation, I booked an appointment right away. I wasn't sure how I would feel about it, especially since I don't really love to have my stomach touched/rubbed. If I'm going to get a massage, I want a back, foot, or scalp massage. Anyway, it was MAGICAL. The massage therapist basically did a deep massage on my stomach, lifting everything back up into place. (It sounds gross but it was super relaxing and I felt awesome when I left.) She also did a full body deep tissue massage with it. Win, win, win. I had my second one today, and it was just as amazing (and she could feel that everything is moving back into place! YASSSS). She gave me some at-home tips and ideas, which I've been implementing.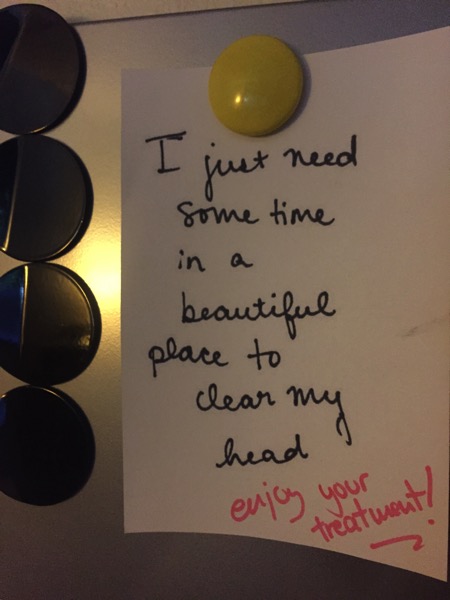 3) Acupuncture and Chinese herbs: I texted my acupuncturist right after the first ER trip to see if there was something he could do to help, or if he'd treated it before. I was crying when I texted him, because once you start googling prolapse, surgical options come up and it can be a little frightening. He said that in less extreme situations, time and physical therapy are the answer. He treated the systems in my body that help lift everything up into place, and I've also been taking some herbs that can help with prolapse.
4) Chiropractic. I was a huge fan of chiropractic care during and after both pregnancies, and it can help to make sure that everything is in alignment. I've only been once since the initial diagnosis, but will definitely be going back in the next few weeks.
5) Physical therapy. This is something that has dramatically helped me, especially since it's provided some insight as to how my body is working, what muscles are weak/tight, and exercises I can do at home. My PT is an angel, and when I called to tell her about my Urogyn appointment, she sounded just as thrilled as I was. It turns out that my pelvic floor muscles are way too tight, and my supporting muscles are weak. With her help, I've been doing some multifidus (deep low back muscle), hip rotator, and glute medius strengtheners at home every day so that things can be a bit more balanced. I have PT every week, and while it's tough to coordinate PT appointments with taking care of two littles, it's worth it.
6) Reading, reading, reading. I did enough with the Google university, and lately have just been scouring Katy Bowman's site and reading her book. She's knowledgeable, a little "out there" (in the best way), and hilarious. She shares fantastic tips for alignment, and I highly recommend her stuff in general, not just if you're experiencing prolapse.
7) TIME. It has been a solid month, which is a long time in the early postpartum days. I went from the depths of despair to feeling like this is all going to be ok. While I've had a couple of ups and downs, I'm hopeful that time will continue to be on my side. I'm excited to be able to eventually get back into impact exercise and feeling like myself again! I asked the Urogyn if I'd be able to run again, and she said "Absolutely." In the meantime, I'm sticking with hot yoga, strength (making sure to BREATHE the entire time) with PBB, and starting to work up my cardio endurance. Sadly, because of the other issue that will need repair, tomorrow is my last night teaching spin until after my surgery. It's a huge bummer because I JUST got back into it -and classes have been packed- but after I teach, I'm in a lot of pain. I keep reminding myself that it's a short-term thing, and in the long term, it will be worth it. This chapter will just be something I look back on, remember how much it sucked, and then be thankful that it made me a stronger person.
xoxo
G
Resources if you're local: (none of my practitioners know I have a blog or anything like that. I just like to spread the word, because they're all amazing)
Comprehensive Therapy Services
Dr. Stephanie Williams (chiropractor)
Dr. Patrick Flynn (my naturopath. He's helping me get all of my hormones back in order after the birth)
Reproductive Wellness Center (Joanna for Mayan abdominal massage)
Sites that are helpful:
Hab It! (they have a thorough "Educate Yourself" section and "Ask Tasha"- she'll respond to any questions regarding prolapse)