and I'm actually posting it on a Wednesday! (I'm usually a day late.) *Runs around high-fiving everyone*
That's where the excitement ends because my eats were not super thrilling yesterday. But, I thought it would be interesting to share my eats on an off day from the gym when I haven't meal-prepped at all. Usually I like to meal plan and get everything in order to set myself up for healthy meals and snacks— especially the daytime eats. We had company this weekend, so we ate out at restaurants quite a bit, and I made a small stop at TJs to get the essentials.
Here's what the day looked like:
Unpictured: two squares of Sea Salt Soiree dark chocolate while making Livi breakfast, before feeding P and taking Livi to preschool
Breakfast, late morning:
Coffee, 2 eggs with hot sauce, brown rice tortilla
Snack: Kit's Organic bar with blueberries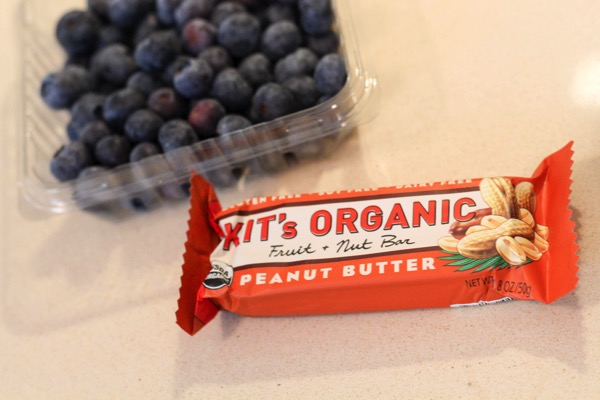 Lunch:
Decaf Best Drink Ever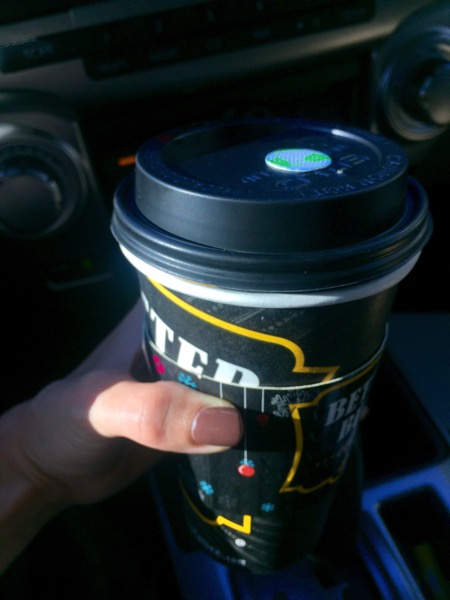 and turkey pesto sandwich on gluten-free bread. I asked for no cheese, but there was cheese on it anyway.
In the words of my dear friend Betsy, I macked that thing.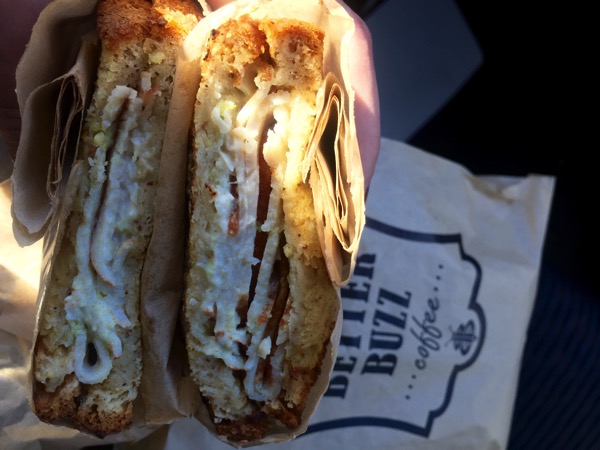 While making dinner: snacked on BBQ chicken out of the slow cooker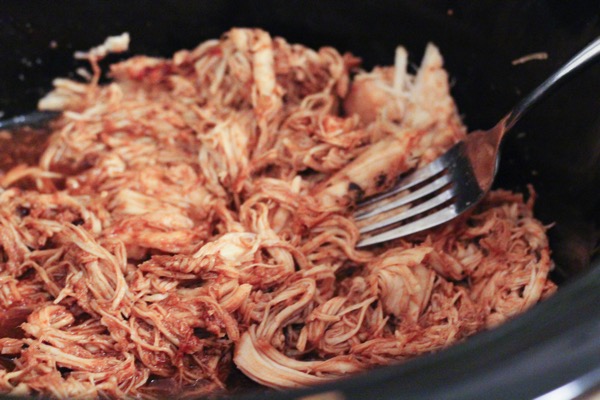 (for lunches this week)
and a giant glass of wine. We have really large wine glasses, and I went to take a picture of my glass and realized that it had a weird water stain. I poured said vino into a traditional wine glass and was hit with the startling realization of how much wine I actually pour. *monkey covering face emoji*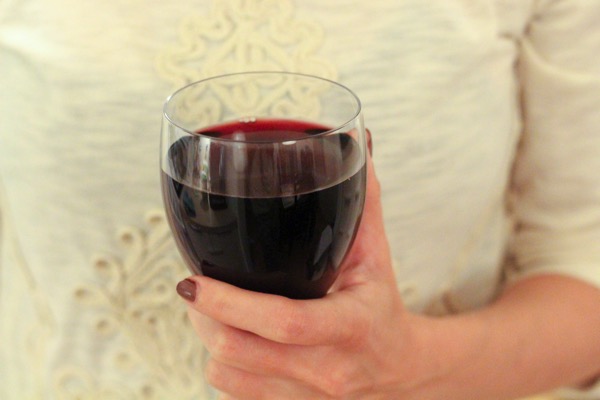 Dinners usually look something like last night's impromptu stovetop dish: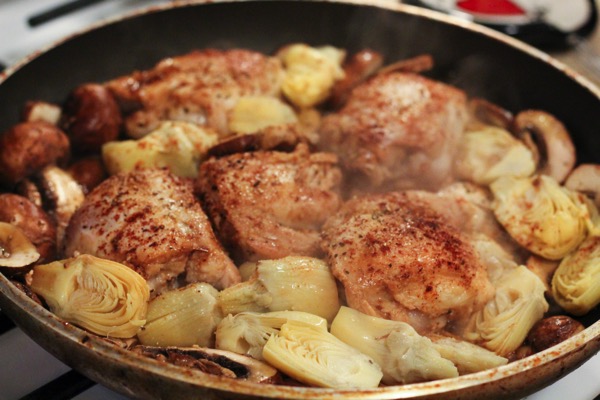 (balsamic mushrooms, artichoke hearts, chicken thighs seasoned with garlic, smoked paprika, oregano, salt and pepper) and sweet potatoes. I had two thighs, some veggies, and a sweet potato with butter and cinnamon.
Our dining room lighting is beautiful at night.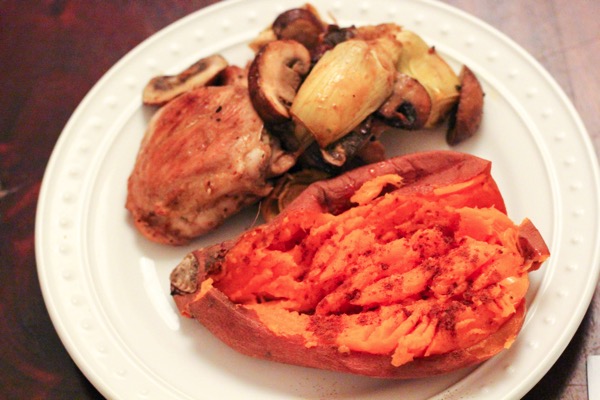 What was good about this day of eats:
I ate at regular intervals during the day. This has been tricky for me for the past couple of months because I feel like someone needs something from me pretty much 24/7. Then it's been a few hours and I'm like, "Oh sh*t, I'm hungry" and I open the pantry and eat whatever is in front of my face. ("Oh hi, chocolate chips.") This is reason 52738 why meal planning is awesome! If it's already made, I can grab it and feast. Considering the fact that I haven't prepped anything for the week besides the shredded chicken, or planned any official meals, I was pretty happy that I got in a substantial amount of protein and healthy fat, with smart carbs mixed in.
What could have been better:
Produce intake. Usually I like to have more veggies throughout the day, but it wasn't happening. After today's Trader Joe's run, I'll have some fresh veggies chopped, and I'm also going to make a soup to last the rest of the week.
What was the best thing you ate yesterday? Do you notice that your hunger levels change depending on your workouts? I'm definitely hungrier on the days I teach or hit the gym.
xoxo
Gina
Shout out to Peas and Crayons for starting the WIAW craze! Check out her posts here. 🙂
New post on the Family page <3