Hi friends,
I'm putting together a summer hairstyle post for you (with all of the Pinterest braids I've been rocking), but in the meantime, here's a post from the lovely Meg with one of her staples: the top knot.
A little more polished than the post-Zumba messy bun I've got going on today 😉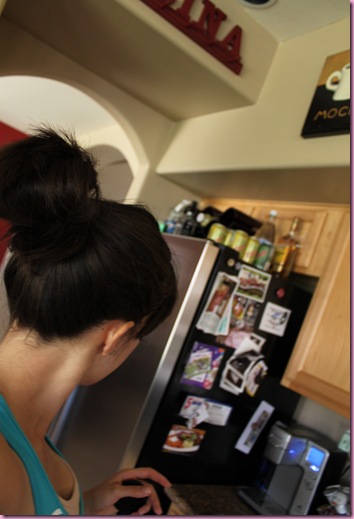 Thank goodness for dry shampoo.
xoxo
G
__________________________________________________________________________________________________
Lately on my instagram (follow me-AzBossLady !) I've been getting very sweet comments on my top-knot. Top-knots are the sneakiest way out of a bad hair day and can add a little sass to your look. I love wearing top-knots because they are EASY to wear and easy to adjust. There have been many "late for school" moments that have been saved by this hairdo, and since I get so many questions about how I do it, I'd like to share my method for top-knotting with you lovely readers.
Step 1: Brush your hair. Always a great place to start 🙂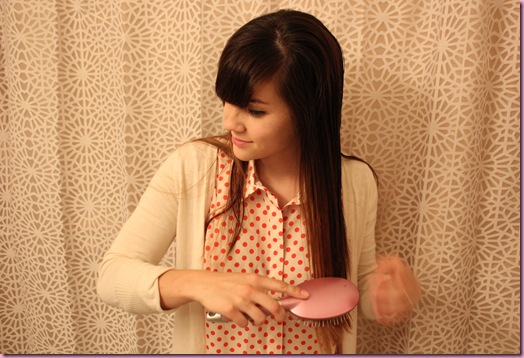 Step 2: Add product if you're going bang-less. I'm rocking the bangs in this particular case.
Step 3: Use a soft-bristled brush to smooth your hair and gather at the top of your head.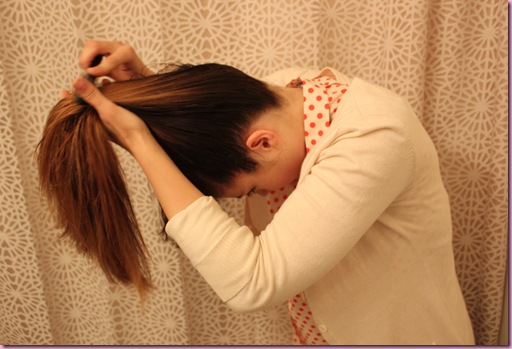 Step 4: With your head still upside down, twist your hair several times.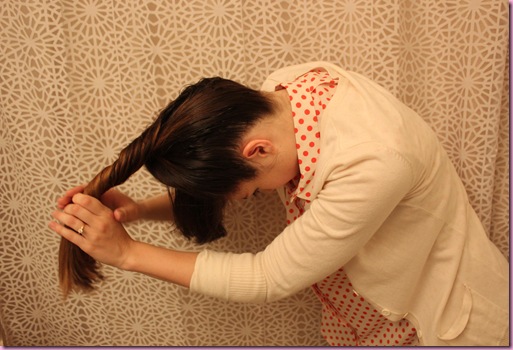 Step 5: Stand up and wrap your twist into a bun.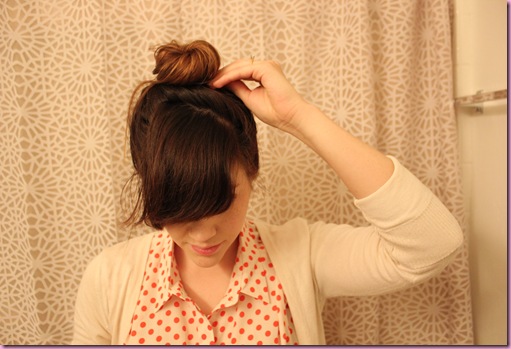 Step 6: Secure your bun. I use a hair tie wrapped around twice. You may choose to bobby pin yours, mine won't stay without a hair tie.
Step 7: Pin the loose ends (or style your bangs).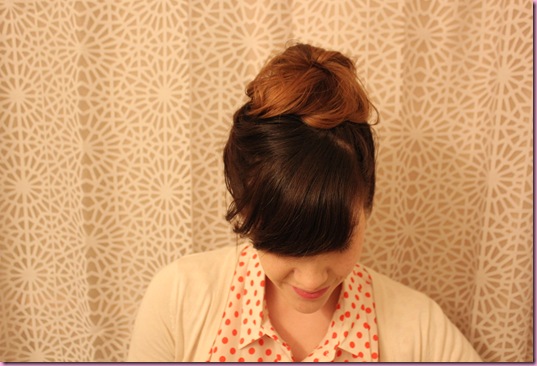 Say hello to your sassy, effortless, Summer look!