Top picks from the Beautycounter 2019 holiday collection
Sharing the best picks from the Beautycounter 2019 holiday collection! Also throwing in a little giveaway. 😉
I don't know about you guys, but I LOVE Christmas shopping and wrapping. It makes my heart happy to search for gifts for family and friends and I have a ton of fun picking everything out. I'll be sharing my annual gift guides starting next week – so many of you requested these on IG and I looove putting them together – but for today, I wanted to share some of my top clean beauty finds from this year's Beautycounter holiday collection.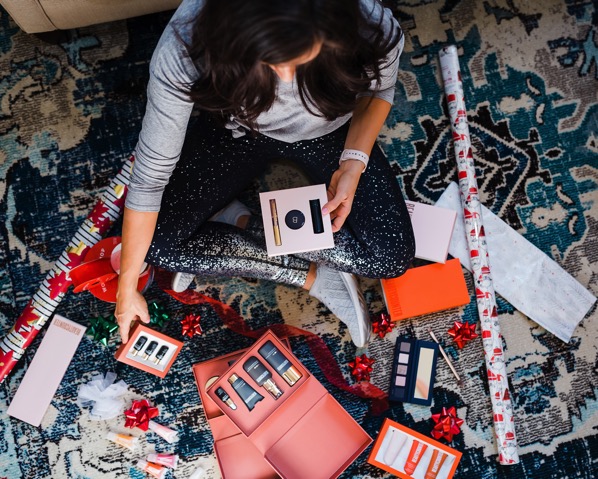 This gorgeous neutral palette has 5 shades that are flattering for warm or cool skin tones. I love the bit of sparkle for parties or nights out, and the more subdued satellite and lunar for everyday.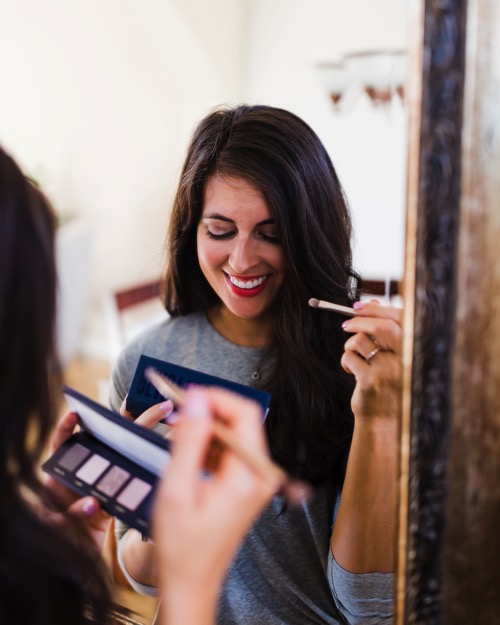 These make the perfect stocking stuffer and I just ordered 4 more packs for Liv's little friends at school. (They saw her putting some on in the carpool line and all wanted one.) These are like the Victoria's Secret lipglosses we used to be obsessed with in high school haha but crafted with safe ingredients. They're are soft and shiny (not sticky) and have a light fragrance.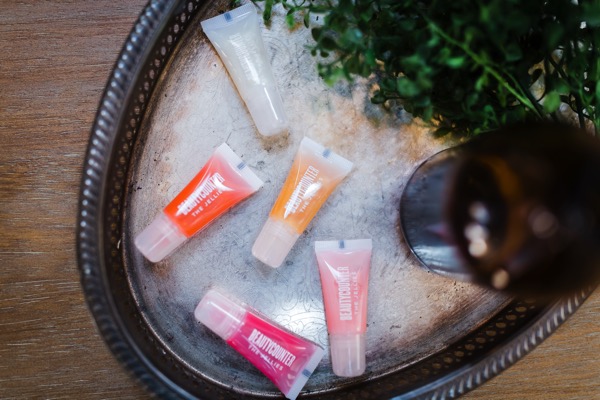 I ordered the holiday haul from a presale (consultant perks!) and this was one of the things I knew I was keeping for myself. My hands get so dry during the winter months, so I'll have at least one of these stashed in my car and purse at all times. This year's scents are fresh petal, mandarin violet, and soft neroli.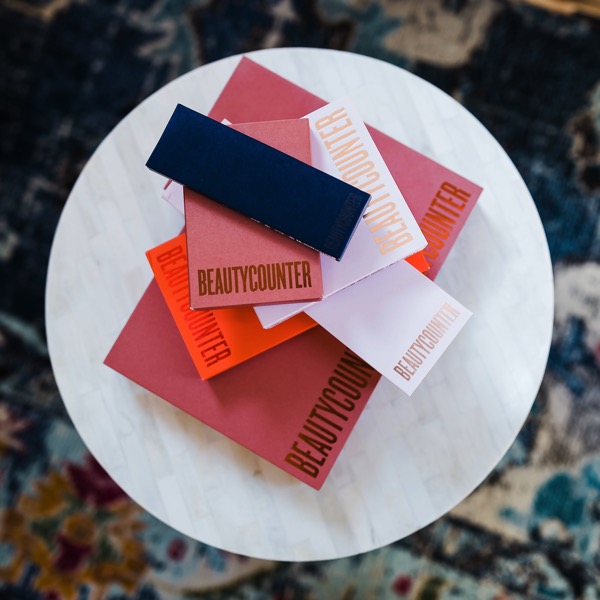 This has been one of our bestsellers because this shade looks so flattering on everyone. This set includes a sheer lipstick, Color Intense lipstick, and lipgloss all in Rosewood. The lipstick is flavored with natural vanilla bean and the Color Intense lipstick is my very fave! It's conditioning, rich in color, and lasts for hours.
This is another great stocking stuffer option. I like all of the colors this year (<— none of them make me think "ew") and find that since they're very sheer, I can wear pretty much every color and still like it. 😉
This set contains some of our most popular products: everyone's obsessed aka the overnight resurfacing peel, the charcoal mask, the #1 brightening facial oil, and the new lotus glow cleansing stick. If you're just trying our skincare for the first time, this set is an excellent starting point!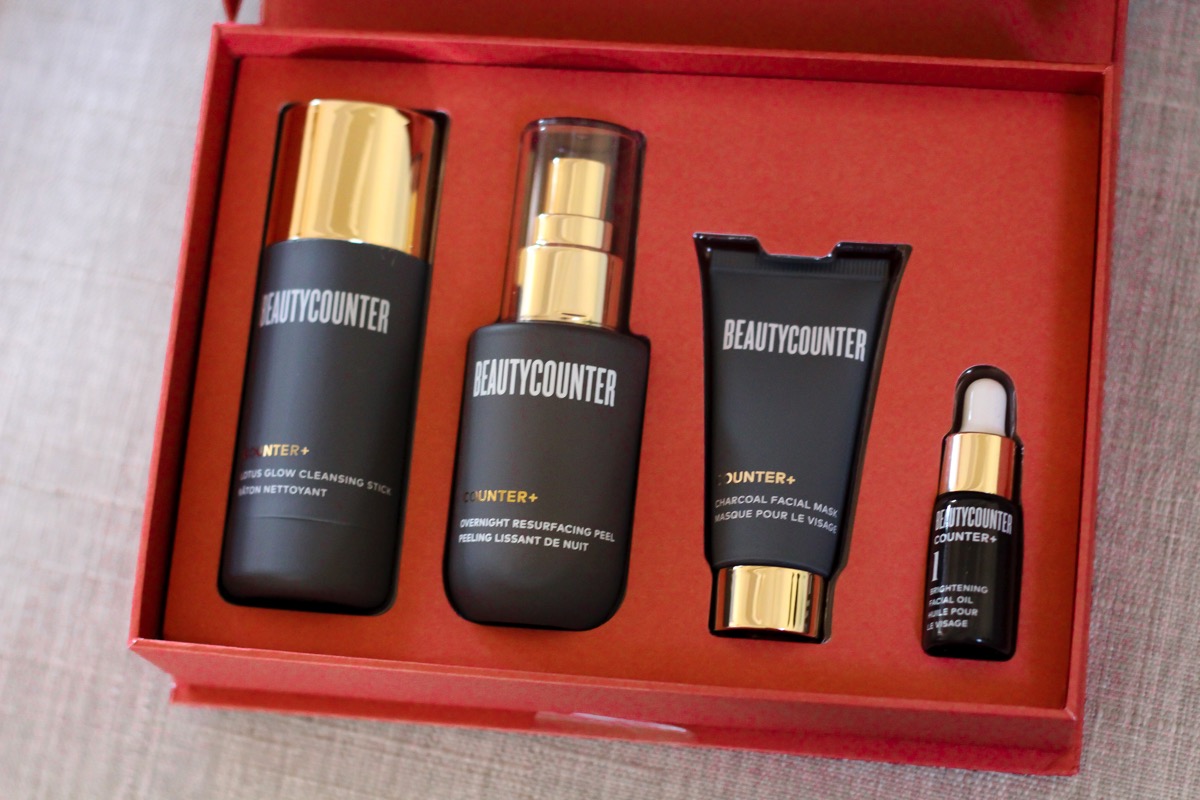 This set includes the fabulous Countertime Ultra Renewal Eye Cream and the Eye Revive Cooling Masks. The eye cream is the one I use every night with plant-derived Retinatural and Persian silk tree extract. The eye masks tend to only be available around holiday, so I enjoy this time of year when I can get them 🙂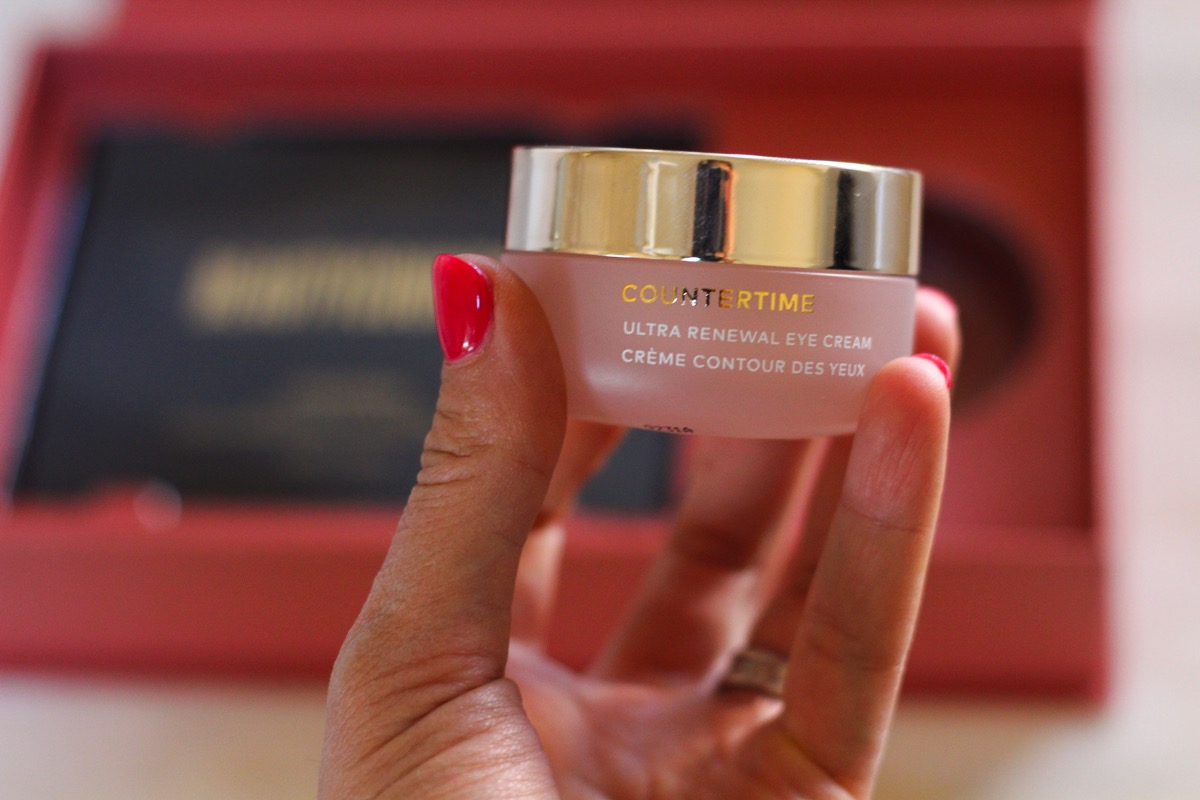 If you've been wanting to try our facial oils, now is the perfect time since you can try all three at a bundled price. These mini oils are great for travel and also to share! (I know my mom likes #1 and I like #2, so we share the set!) #1 is for brightening, #2 is for plumping, and #3 is for combination or acne-prone skin.
This buildable sparkly palette is so lovely for the holiday season. The colors are Moondust, Wink, Penny, and Gleam.
This one usually sells out because it's MAGICAL. In the bottle, the lipgloss and lipstick look clear, but after you put them on, they transform into a color to perfectly match your skin tone. It's a sheer, customized pink for everyday.
Here's the fun part of this post: one lucky winner will receive two of the holiday sets above of their choice.
Here's how to enter:
Lleave a comment below with something you're looking forward to this holiday season!
For an extra entry, follow me on Instagram and leave a comment on my last IG post. (Put a heart so I know it's a giveaway entry!)
Any extra orders placed this week will also receive a bonus entry for the giveaway.
I'll announce the lucky winner in this week's Friday Faves!
xo
Gina