Yesterday, I prayed for sun for our long 12-miler.
Sun came:

And kicked me in the face.
It was one of the most challenging, draining, thought-I-wouldn't-make-it runs in a long time.
To rewind a little, I started the day with some chia pudding since chia helps joint lubrication—I figured it would help my knees a little to have some chia action in my life.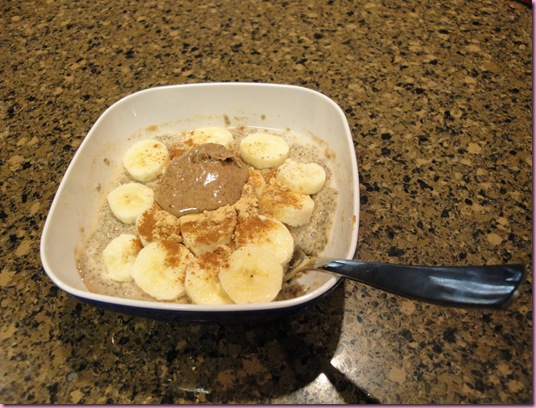 We spent the morning chilling around the casa, but had to go to the construction site for the cafe—they broke ground yesterday!
I had to take a picture of the guys out there jack hammering 🙂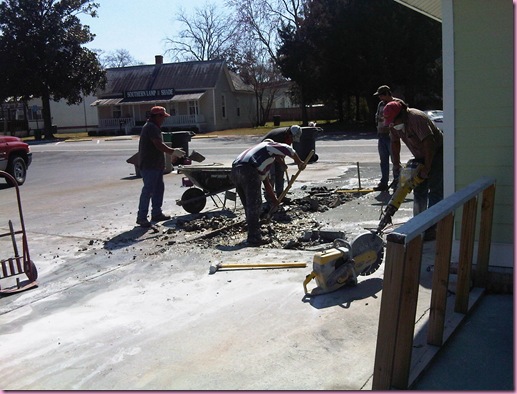 Very exciting stuff!
We came back, I laid around and watched Food Network –I'm always as inactive as possible right before a long run- and then had a breakfast cookie a little while before I was supposed to leave.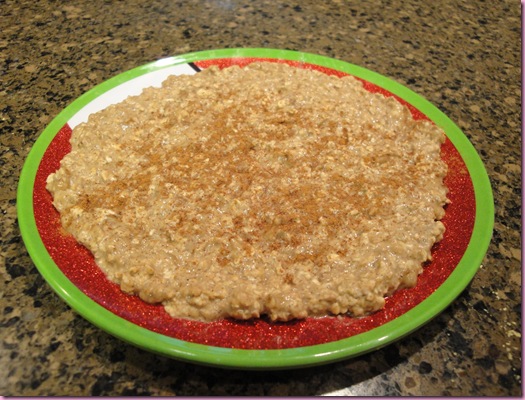 Then met up with Kelly and Meara to tackle our 12-miler.
The breakfast cookie is my pre-workout fuel of choice, for everything. Having it right before a long run –usually I need about 2 hours between eating and working out- it sat like a rock in my stomach. That, in conjunction with the newfound heat, made for a treacherous 12-miler. I had to ask the girls to walk twice with me because I felt so miserable.
Including the walking, we still made some pretty awesome splits:
Mile 1: 9:11
Mile 2: 9:05
Mile 3: 9:22
Mile 4: 10:06
Mile 5: 9:03
Mile 6: 9:22
Mile 7: 9:03
Mile 8: 9:10
Mile 9: 9:10
Mile 10: 9:58 (walking break)
Mile 11: 10: 15 (walking break)
Mile 12: 9:07
Whew!!!
Even though it felt like DEATH, I was so glad we finished. It gave me confidence that I can rock out the half because I'll have bfast a couple of hours before, the sun wont be beating down on me (until the end) and the adrenaline will be KICKING! 😀
I came back home, took an ice bath *shudders*, grabbed a piece of millet and some coconut water, then met Jeni and her friend at hibachi for dinner.
I had the usual soup: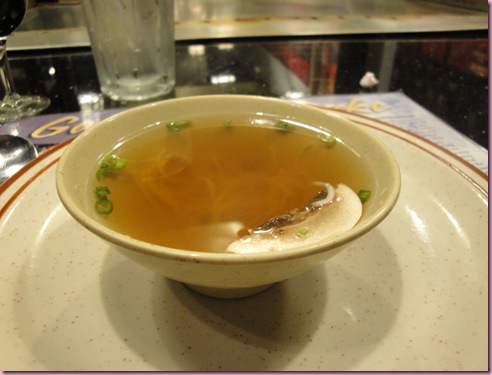 House salad with ginger: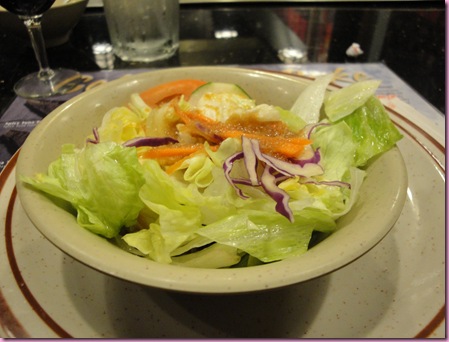 And shrimp with vegetables, no rice: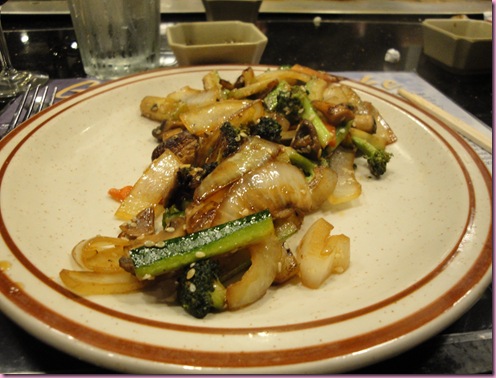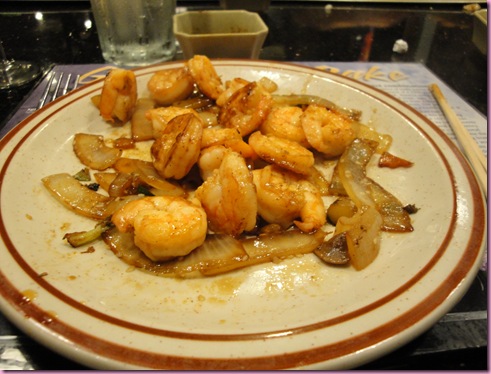 It was pretty face-rocking.
The guys were at a squadron event last night, so Ashley and I met some friends at Charlie Trippers for drinks.
I didn't take any pics –a couple of girls don't know about the blog and I didn't really feel like explaining it last night, haha- but I had two beautiful glasses of Riesling and a house salad.
It was a lovely night 🙂
I'm about to hobble into the kitchen to make some bfast, but have a wonderful and relaxing Sunday- see ya later today!
xoxo,
Gina