Hey! HAPPY SATURDAY!!!
Sorry I was MIA last night- sometimes you just need to lay on the couch, drink a glass of vino and watch Breakfast at Tiffany's. Which is exactly what I did 🙂
Before making dinner, I had some lovely millet bread: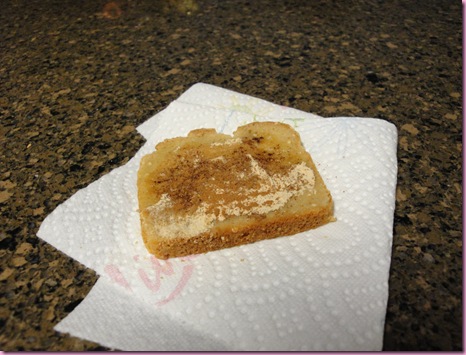 (Earth Balance, maca and cinnamon)
Then pan-seared some wild-caught salmon seasoned with sea salt, pepper and Organicville BBQ sauce and put it into the oven to bake (about 15 minutes at 350)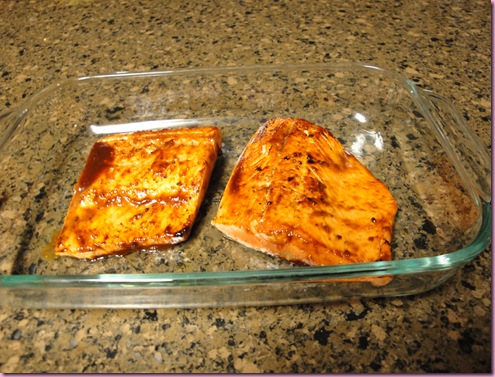 We had our salmon with wilted spinach(olive oil, onion, spinach, sea salt, pepper, garlic, cayenne and a splash of lemon juice) and the pilot also had brown rice with his: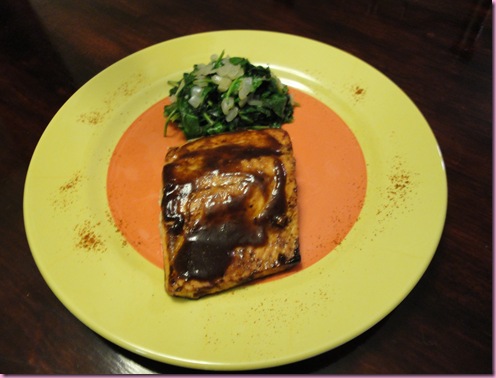 (I smeared some more BBQ sauce on top)
We watched The Soup while we munched our salmon feast, and broke out the organic vino: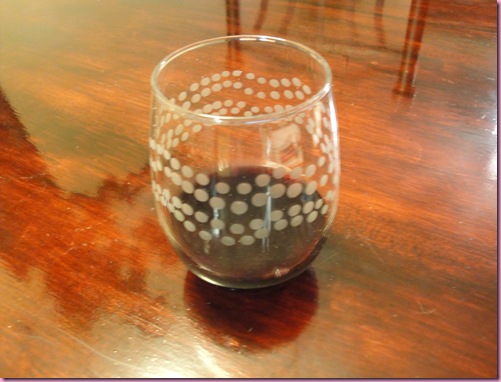 I just had a tiny glass because I have a LONG run today..and don't want to feel every ounce while I'm running.
We also had some popcorn with sea salt and nutritional yeast: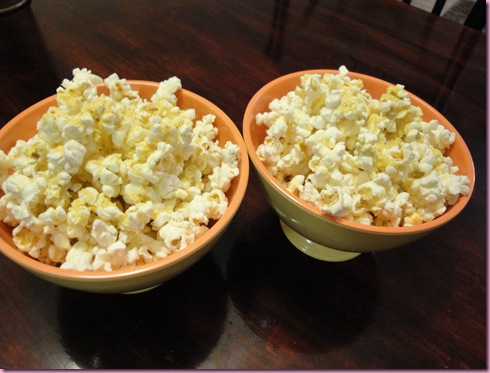 Amazing 😀
This morning, we slept in (and it was GLORIOUS!) and just got back from taking the puppers on a long walk.
I'm gonna take it easy for right now and have some breakfast, because in a little while I'm running 12 miles with Kelly and Meara. I haven't ran that far in quite some time, so here's hoping I make it 😉
Have a wonderful Saturday!
xoxo,
G
Today's tip: Take the weekend as a chance to plan a fun workout that you might not get to do during the week. Running 12 miles isn't *fun* per se, but the chat fest we'll have is definitely a good time 😀 Take a new aerobics class, check out a yoga studio, or put in a new fitness DVD.