Tucson bucket list: Sedona getaway
Hi friends! Happy Monday! How was the weekend? Did you do anything fun? Anyone else going crazy over the basketball games? My bracket is officially busted for the most part, and I lost the battle I had going with the Pilot. (If I won, I was going to get to sleep until 10am as my prize. Maybe he'll still let me?) I'd love to hear what you were up to!
Friday, we had a lot of fun celebrating St. Patrick's Day.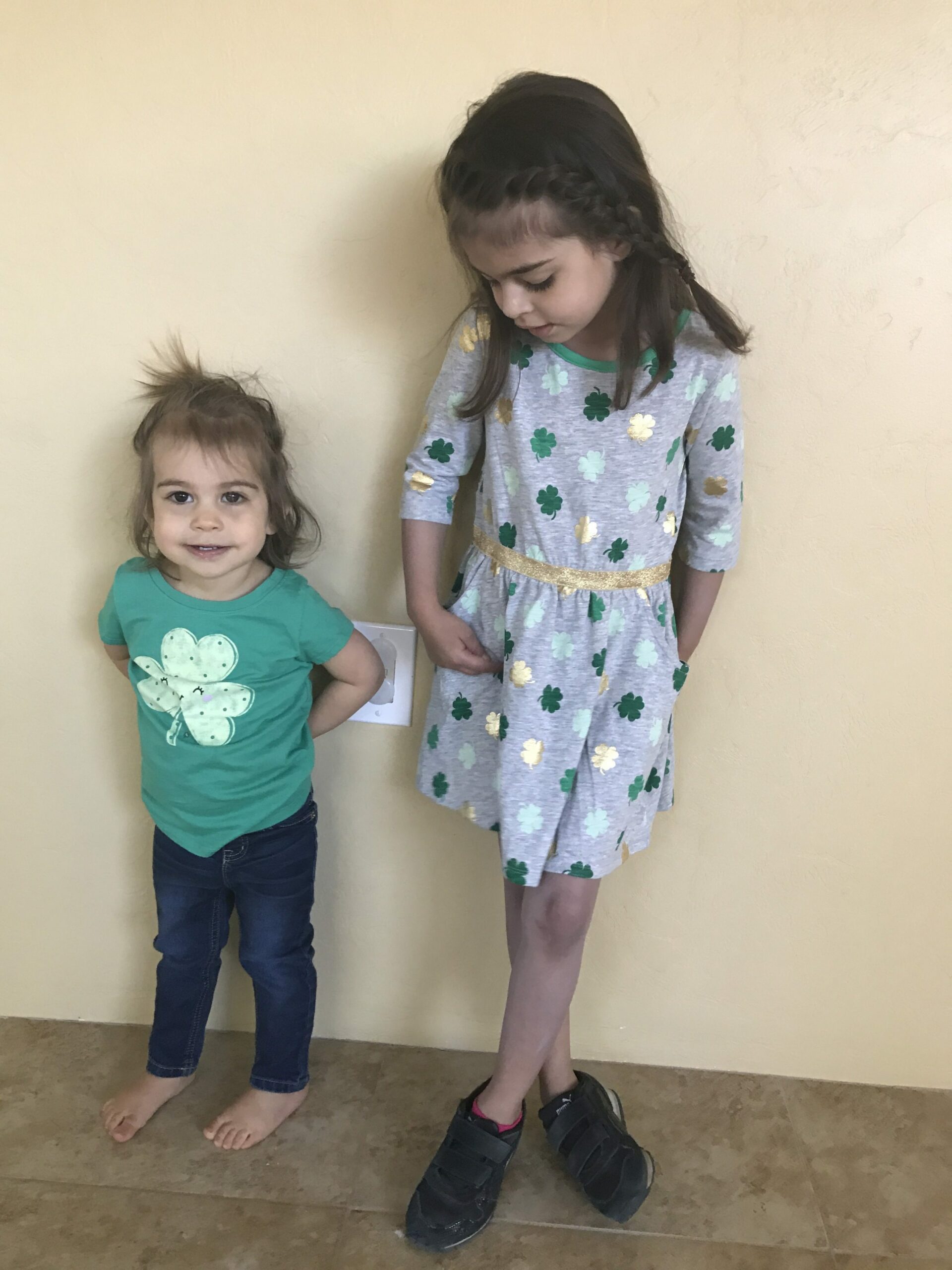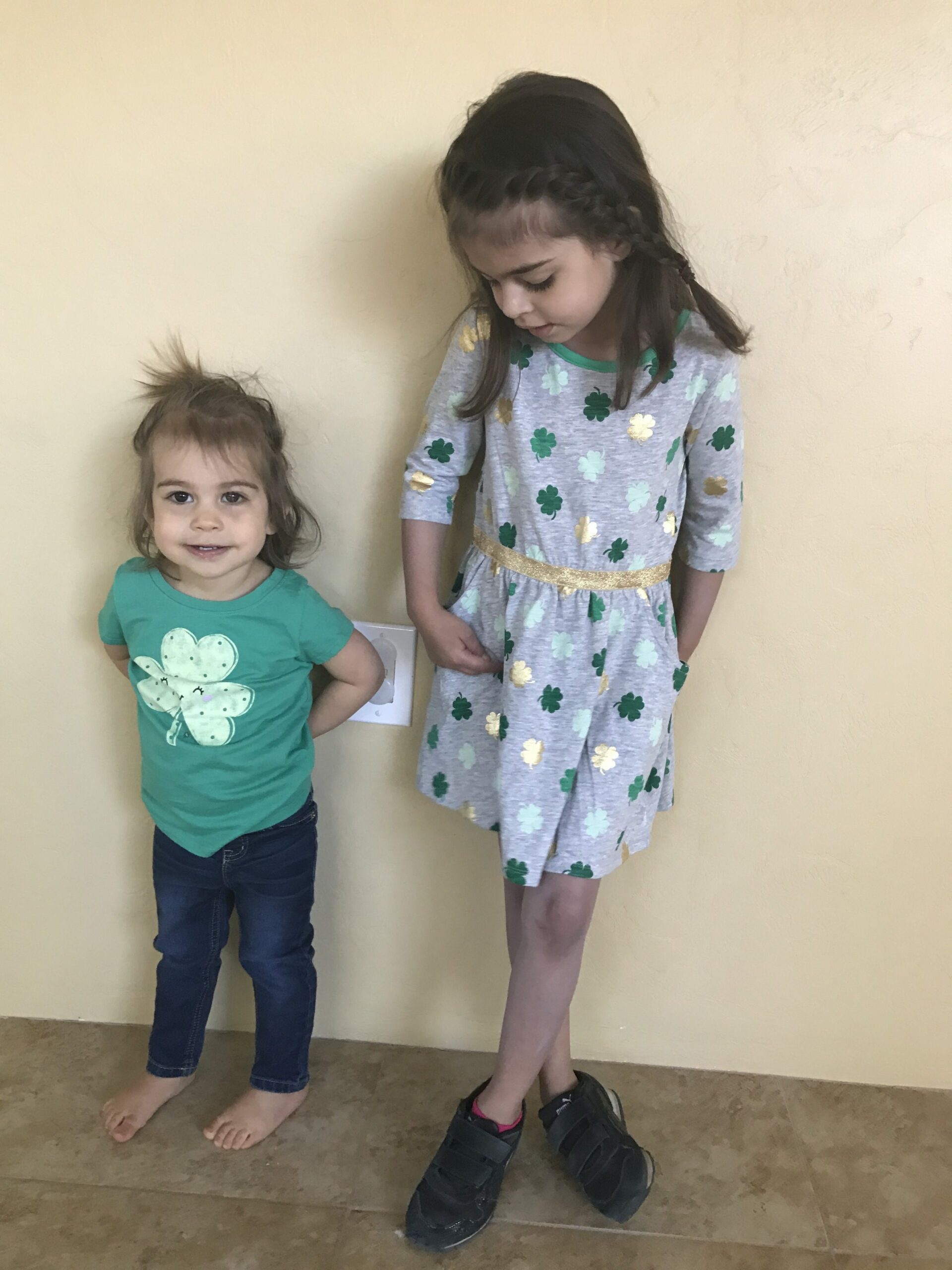 After I picked Liv up from school, we headed straight to the Tucson St. Patrick's Day festival at Armory park. As I was putting P into her stroller, I could hear the Celtic music playing, and we had arrived just in time to watch the dancers. I figured the girls would like it, but I had no idea how much. They were ENTRANCED. After the dance performance, the girls jumped their hearts out in the jumping castles (and Liv went down the giant slide like 4 times), and then we sat in the shade eating shaved ice while listening to live music. (<— I like to get the wedding cake flavor to share with the girls because it tastes amazing and zero food dyes.)
As we were packing up to leave, we called the fam (many of them were getting off work), and met up at madre's for a St. Patrick's Day feast. She made corned beef, carrots, potatoes, soda bread, and we enjoyed an awesome meal and then played music while the girls danced around the living room. They were cracking us up, and I have to say that their jigs were pretty spot-on after watching the Irish dancers earlier that afternoon.
Saturday morning, I caught an early Orangetheory class, and we we packed up for a Sedona road trip. We're cranking through our Tucson bucket list as quickly as possible, especially since it turns out that we'll be heading to Georgia in early April. (I've been in denial this entire time and was telling myself it would be the end of April.. turns out that's not the case at all hahaha.)
We stopped to grab lunch at Chipotle on the way,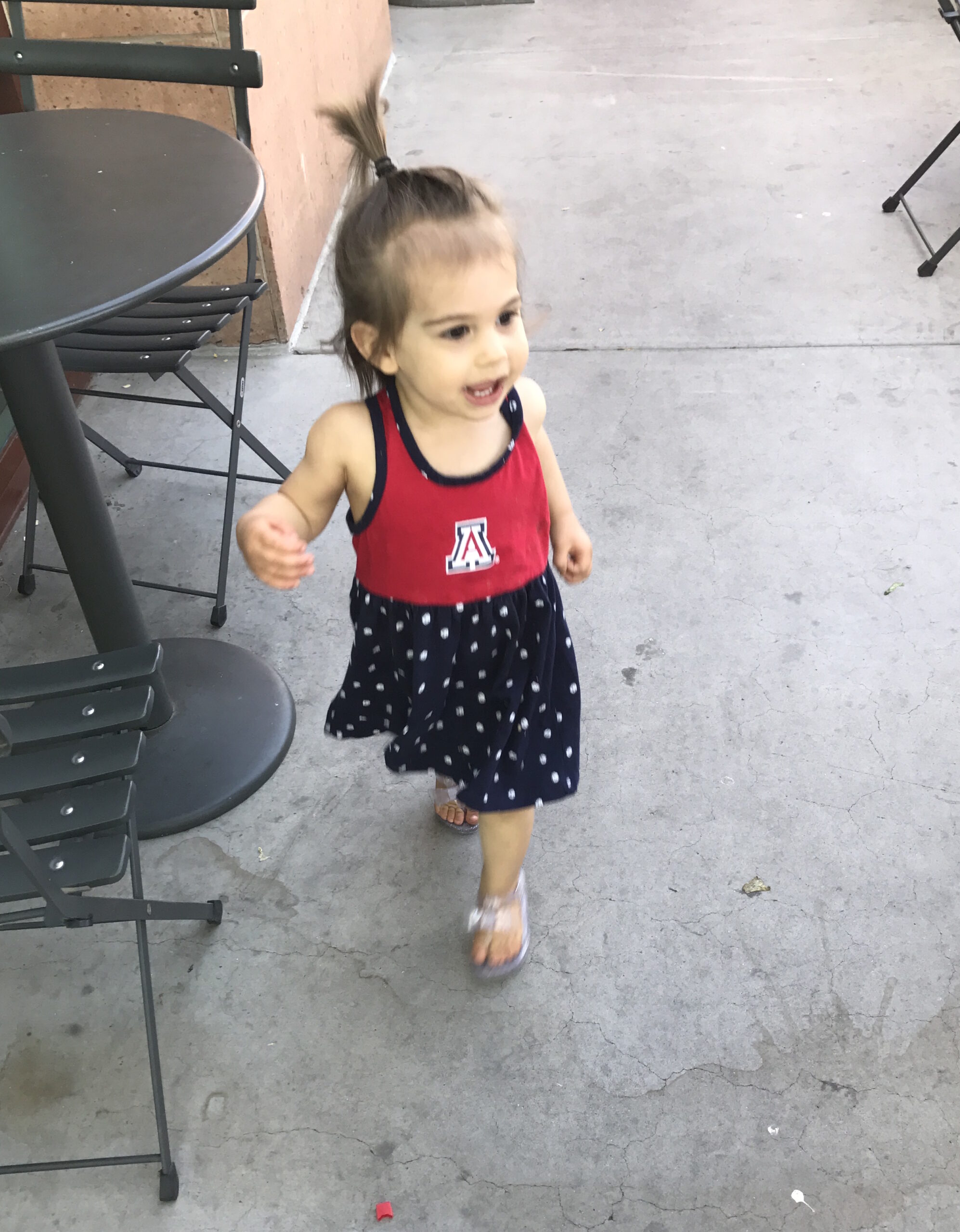 (and the girls could shake out their legs)
and before we knew it, we were checking into the exquisite L'Auberge de Sedona. I stayed at L'Auberge a couple of years ago for the Sedona Yoga Festival, and have wanted to take the fam ever since. L'Auberge kindly offered a media rate for our stay in one of their gorgeous creekside cabins.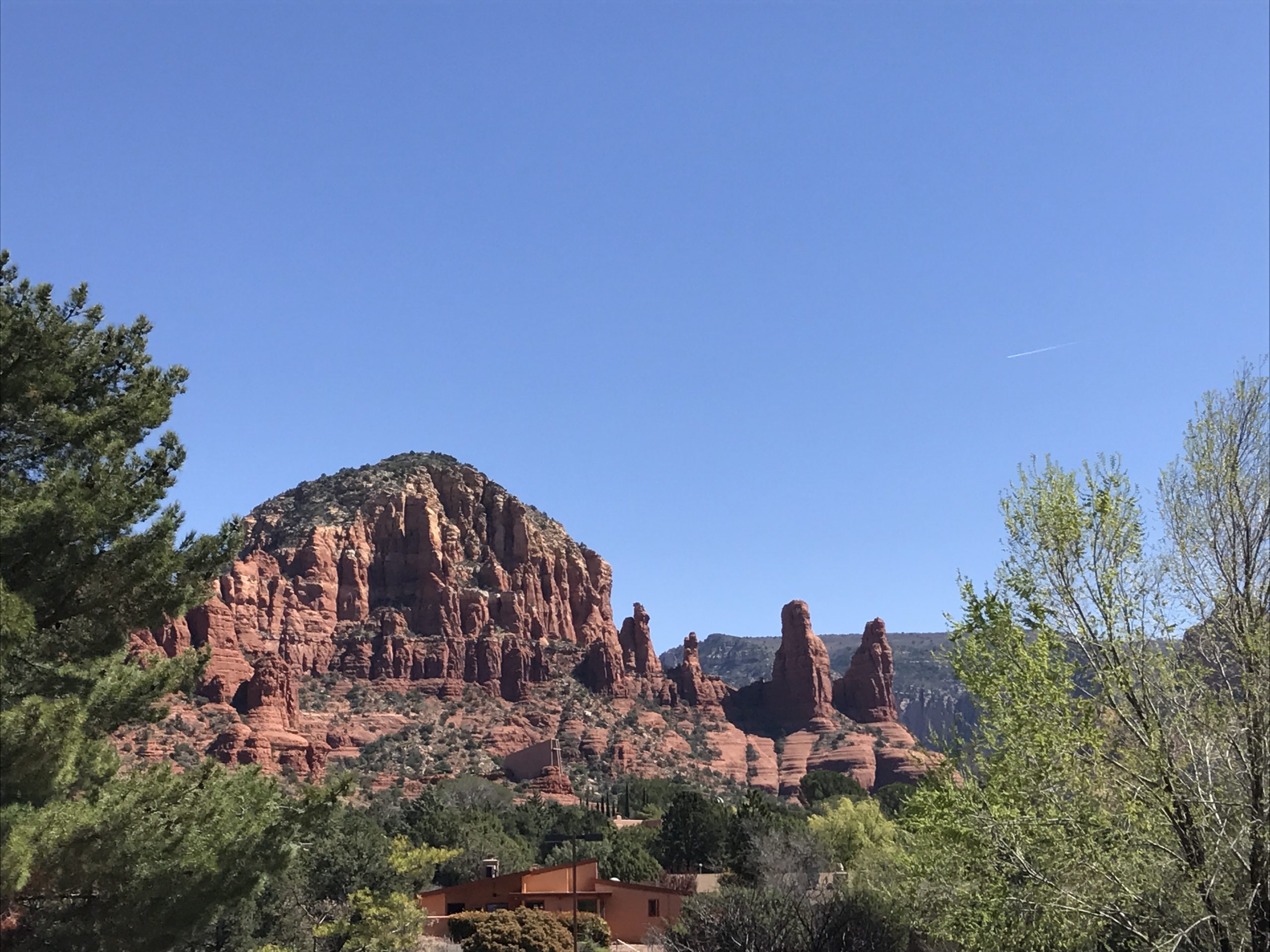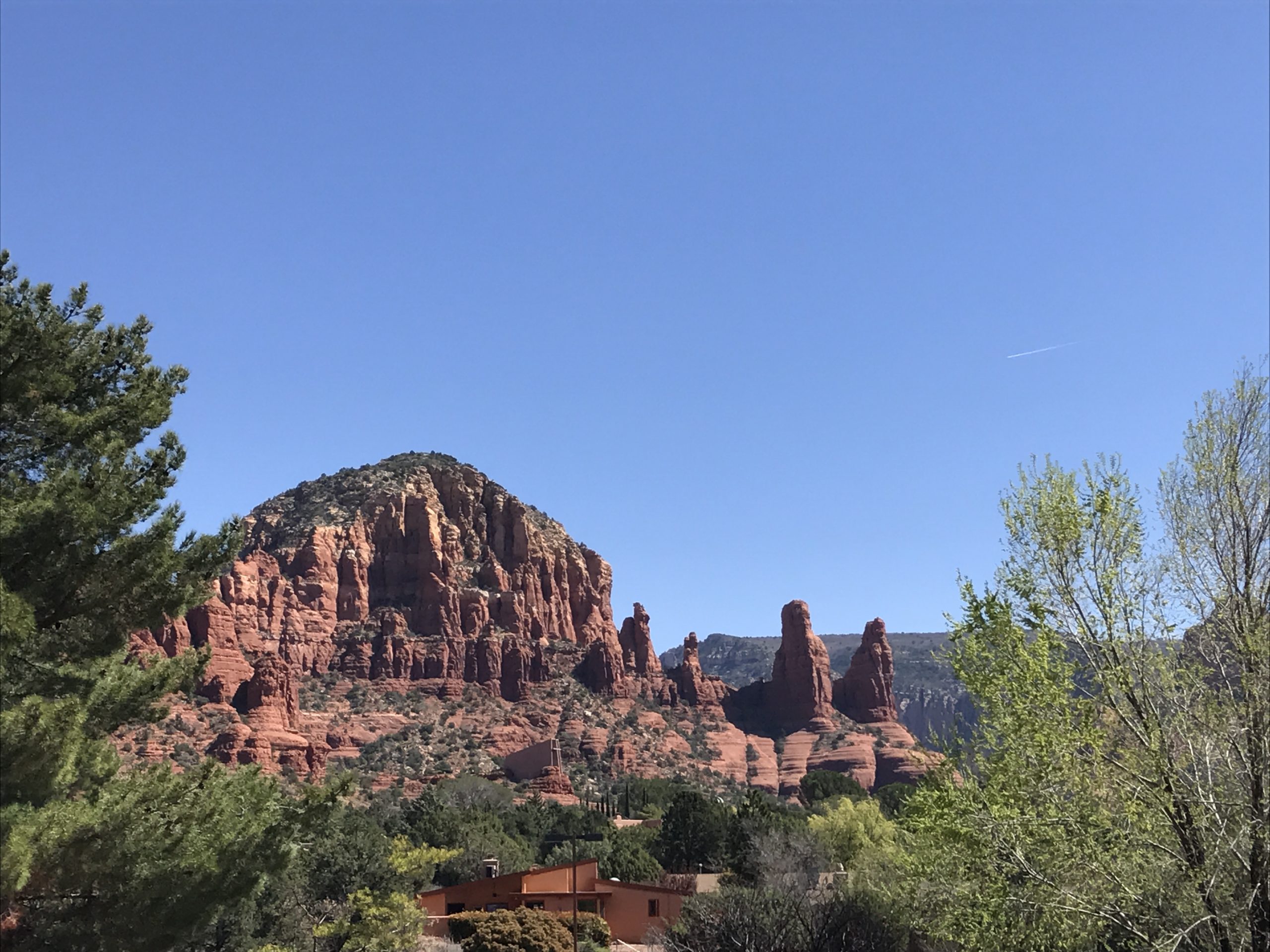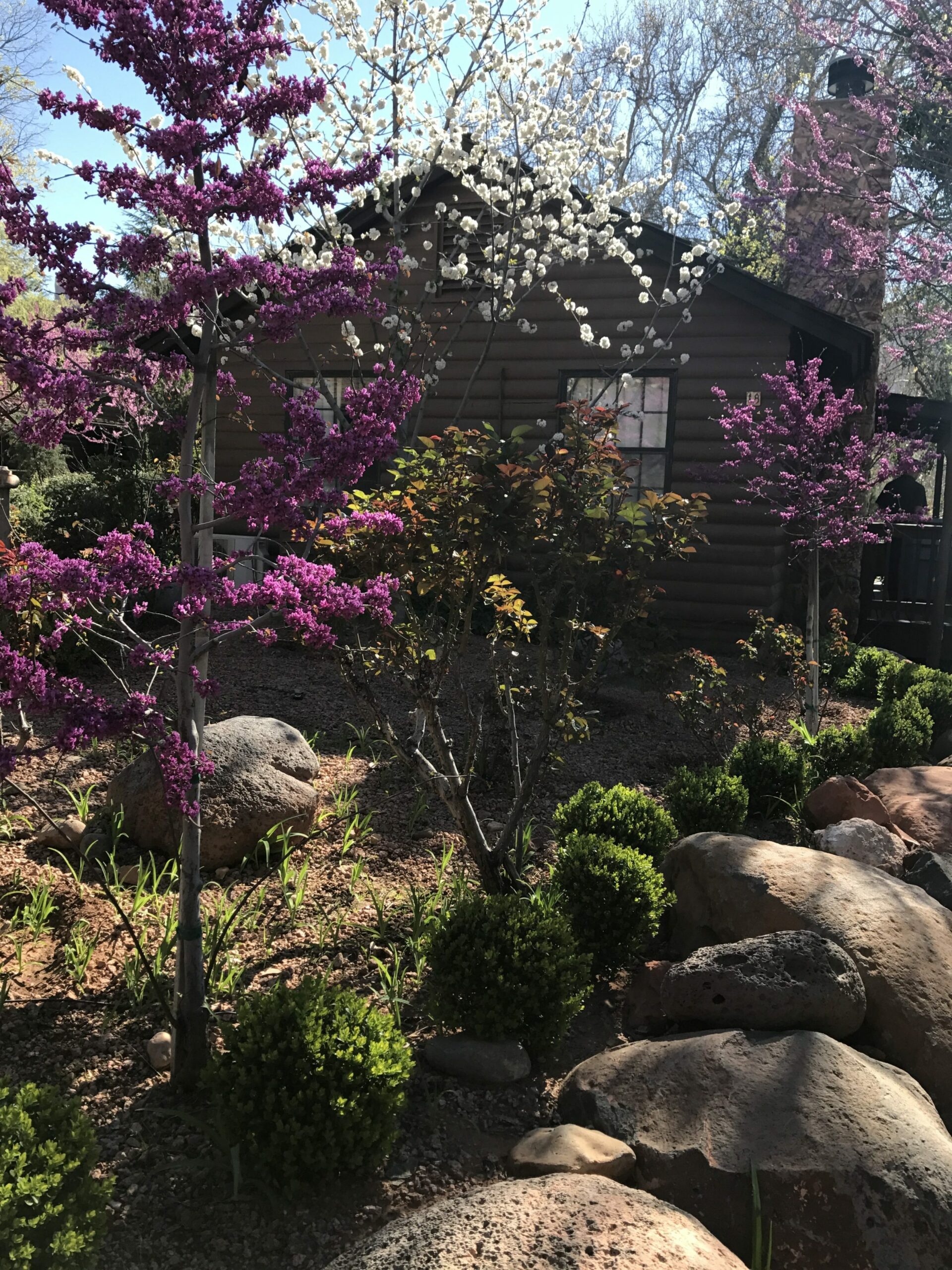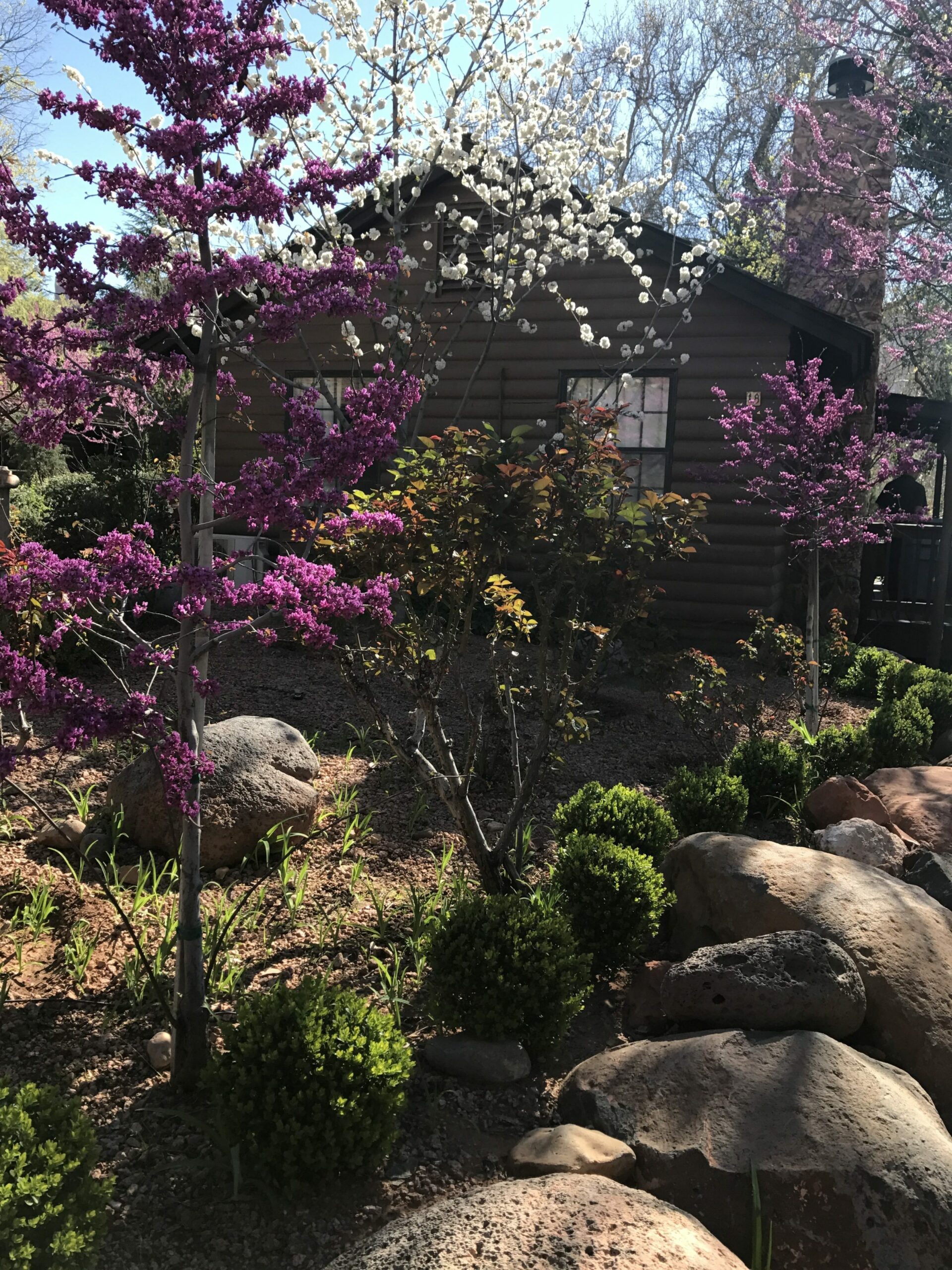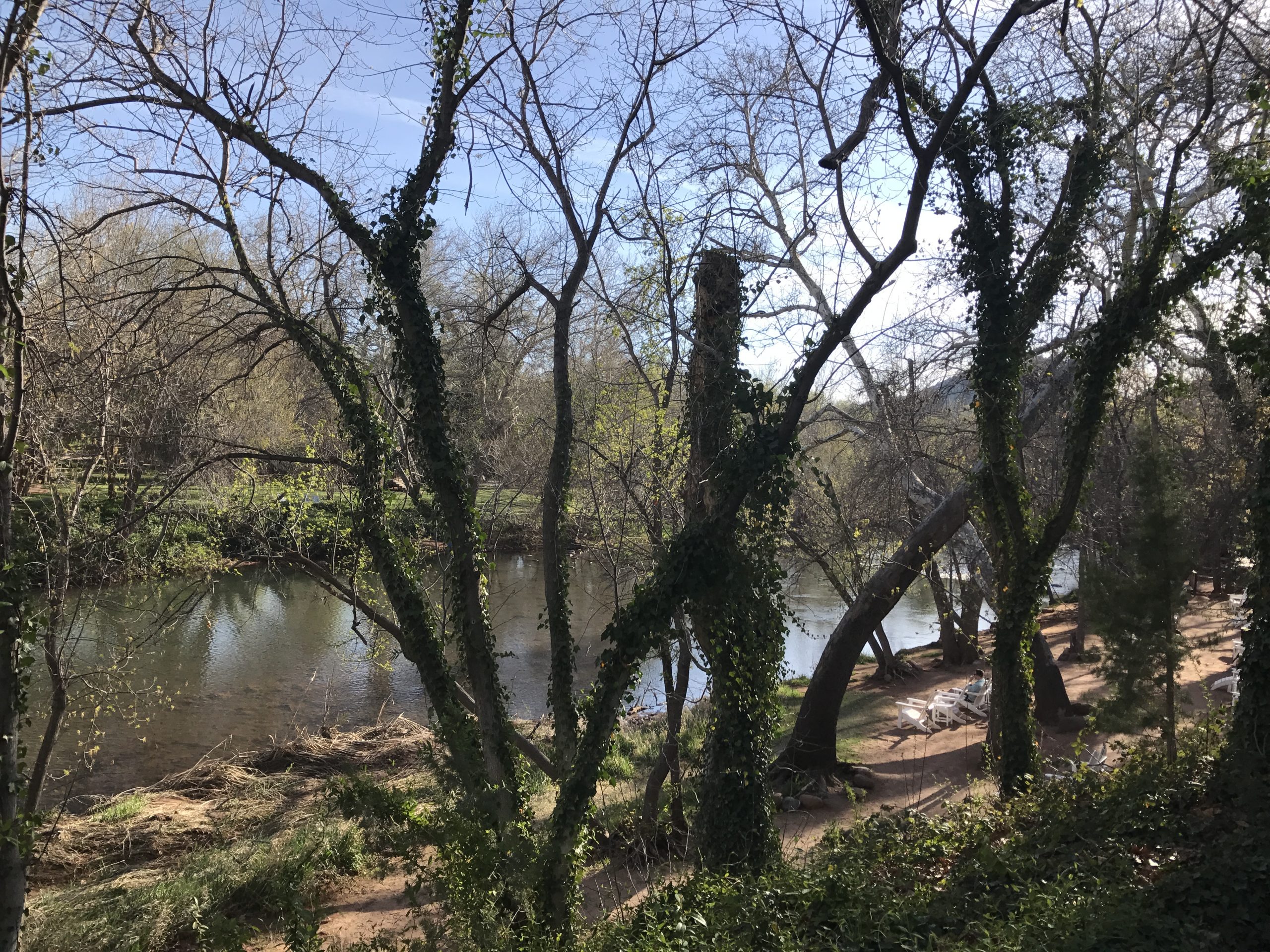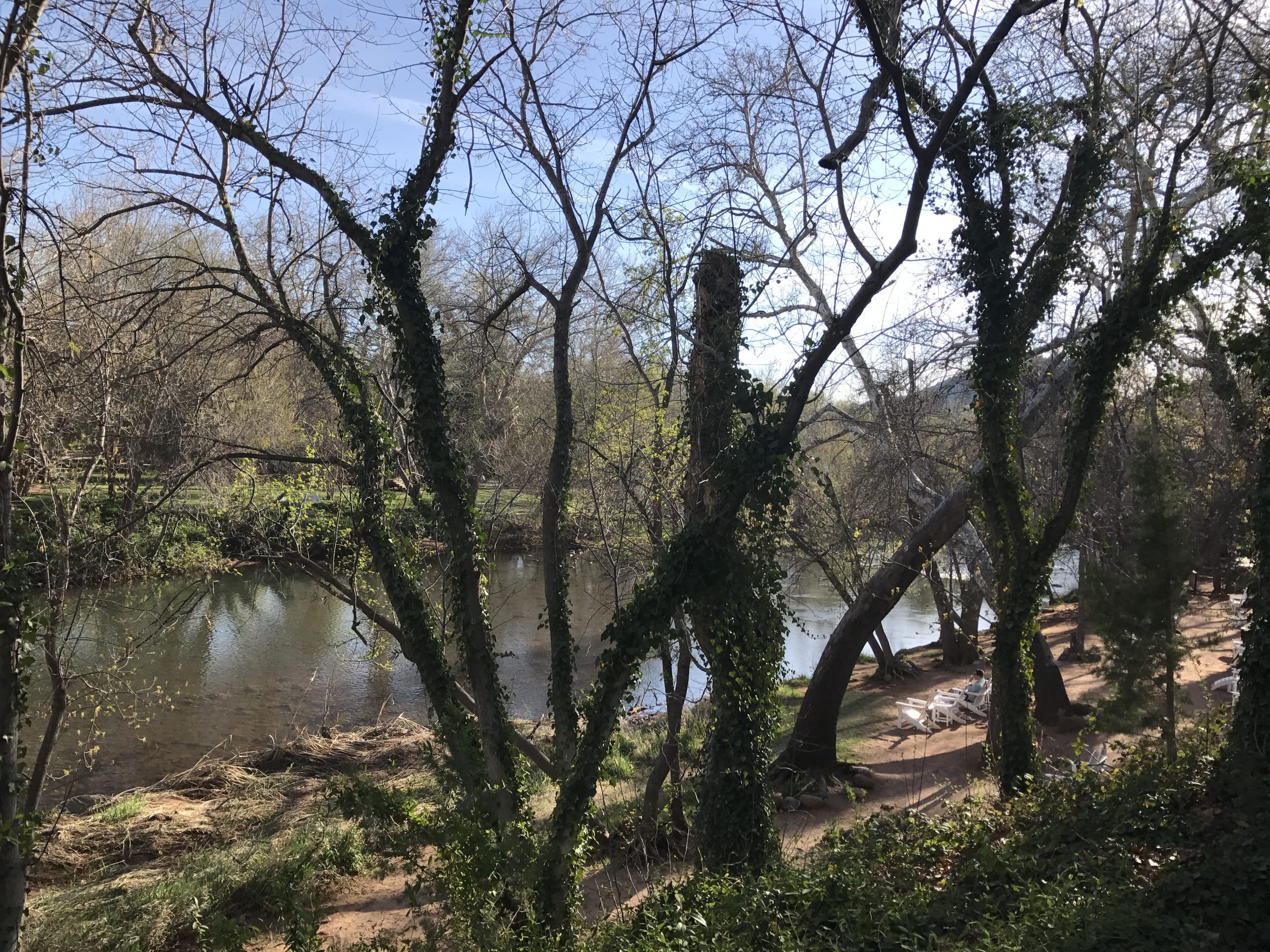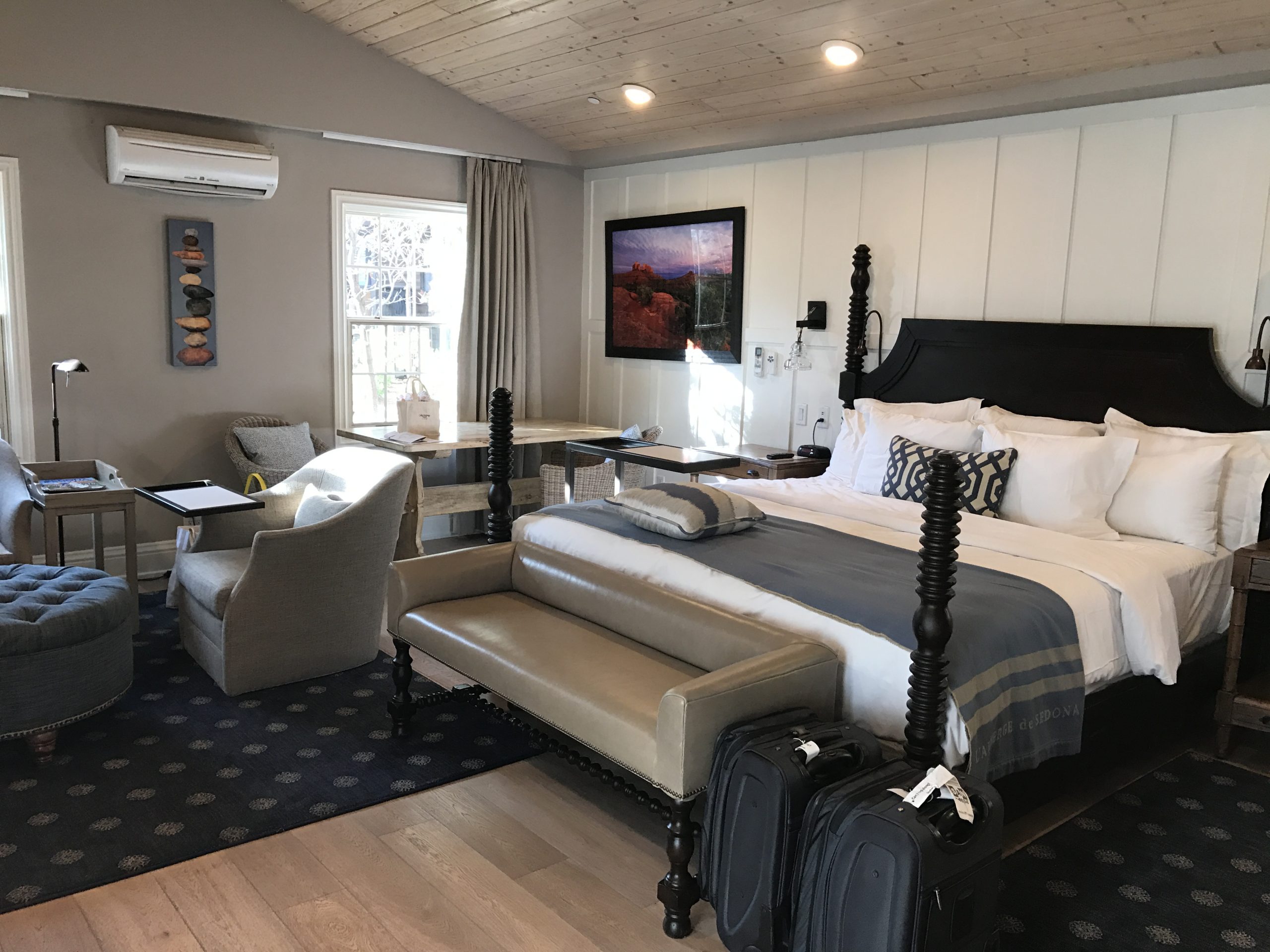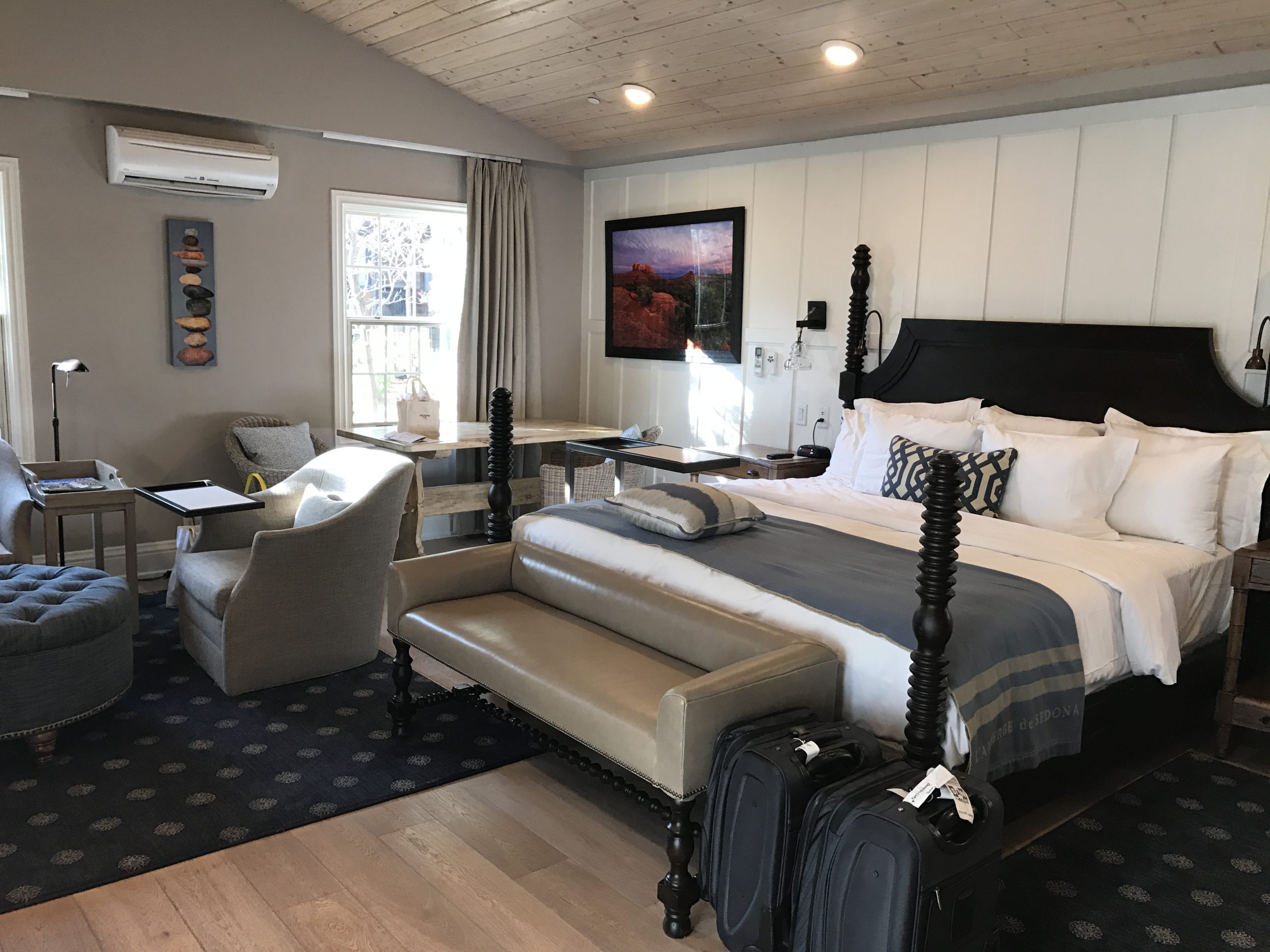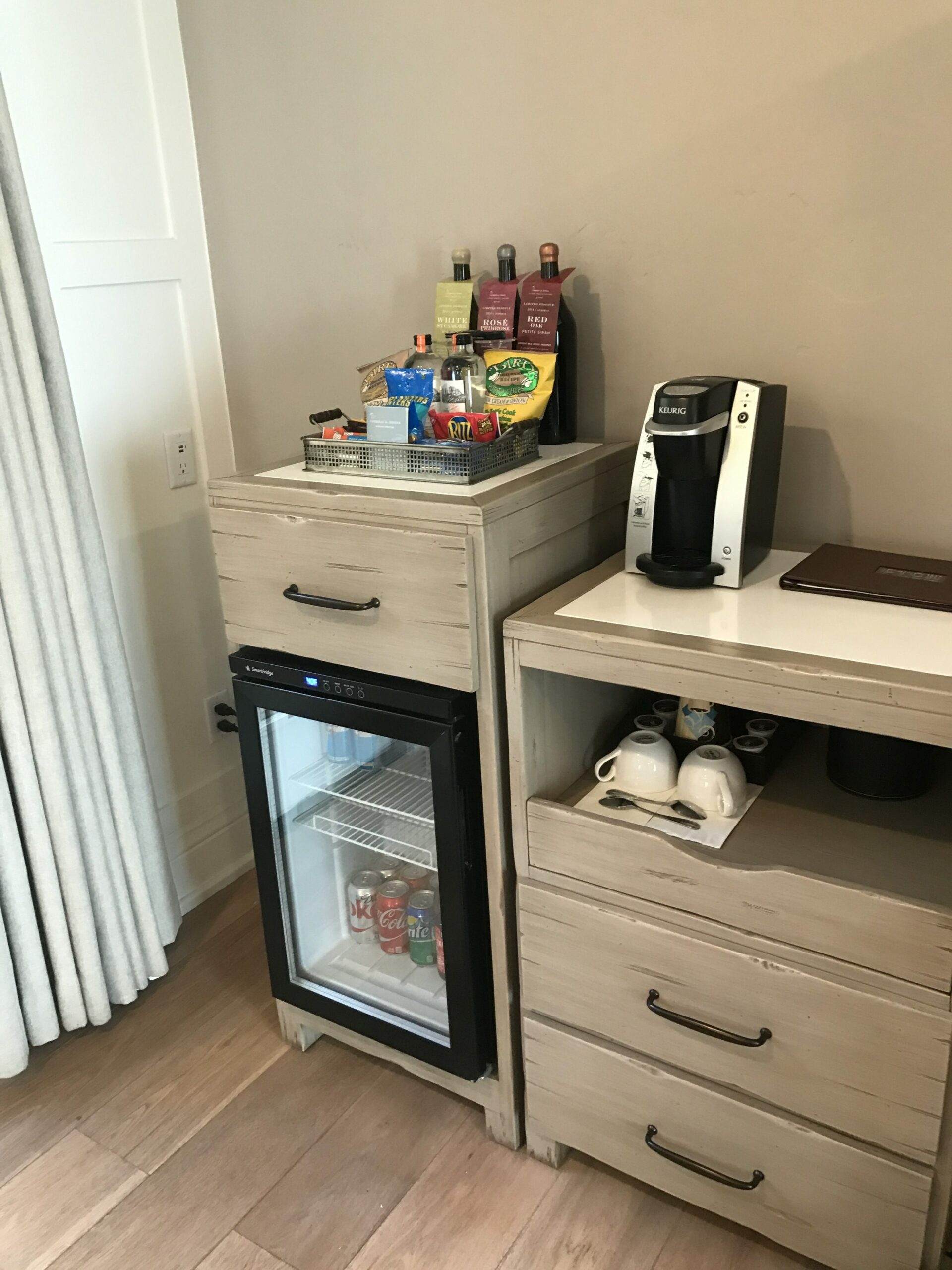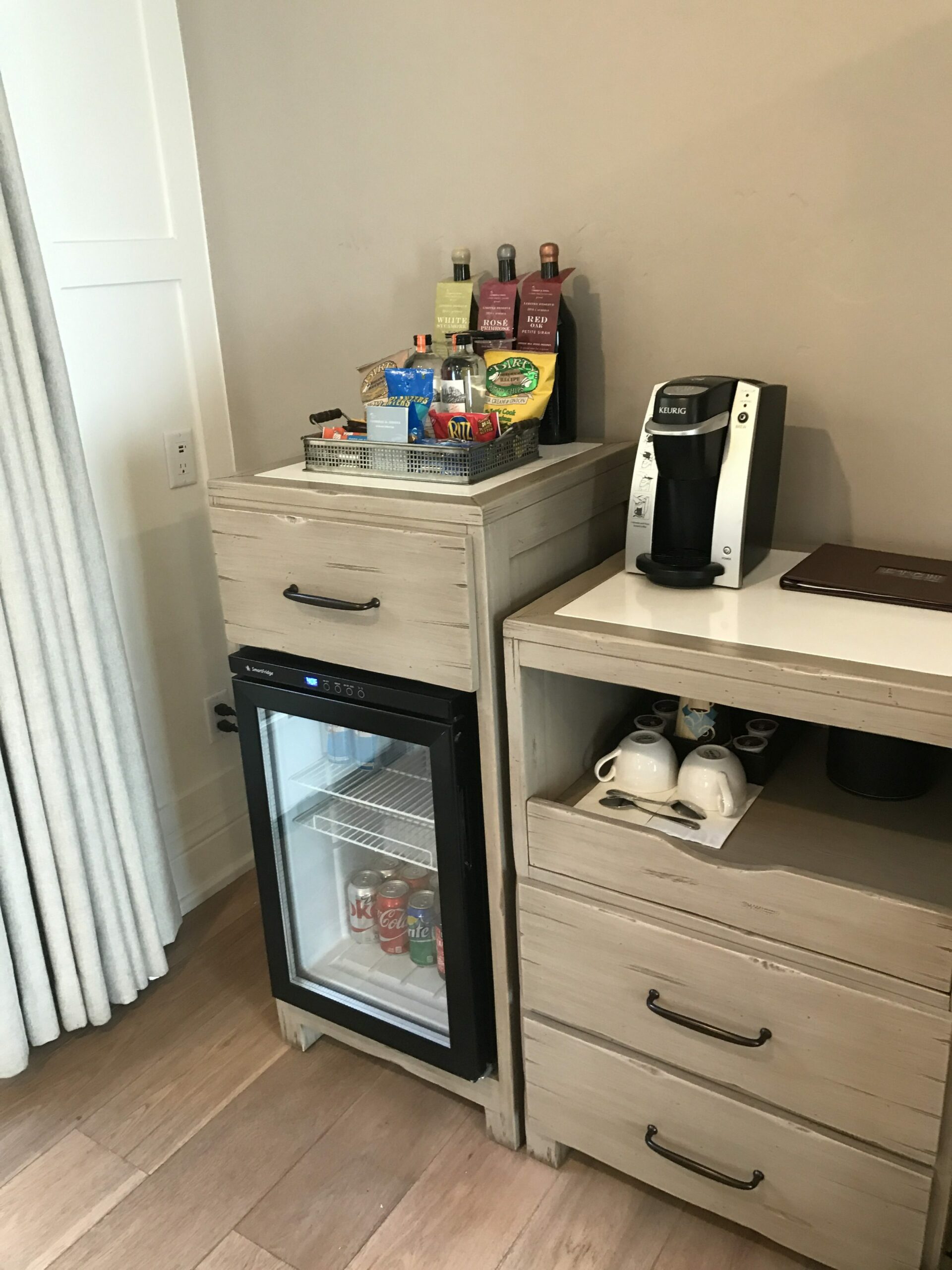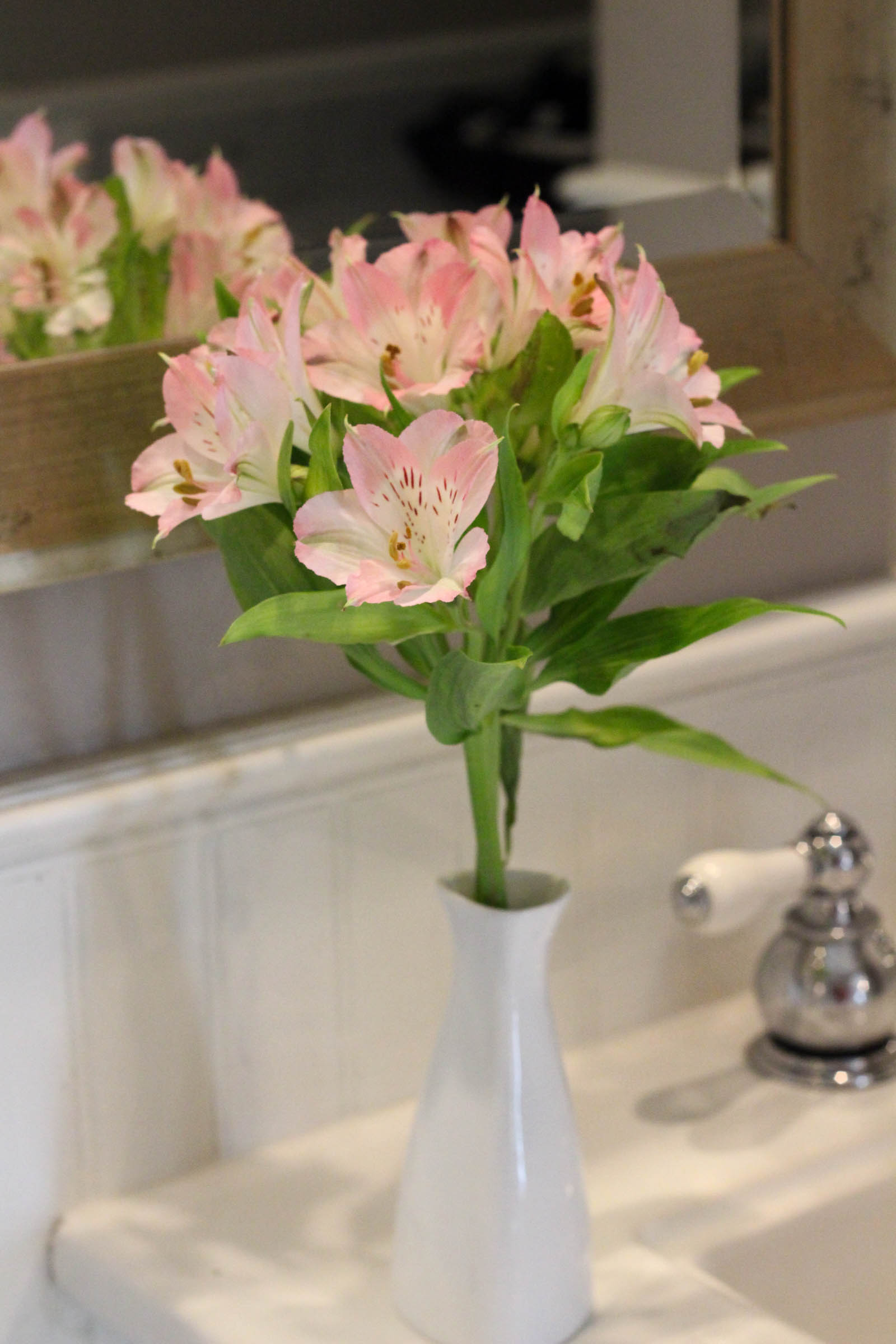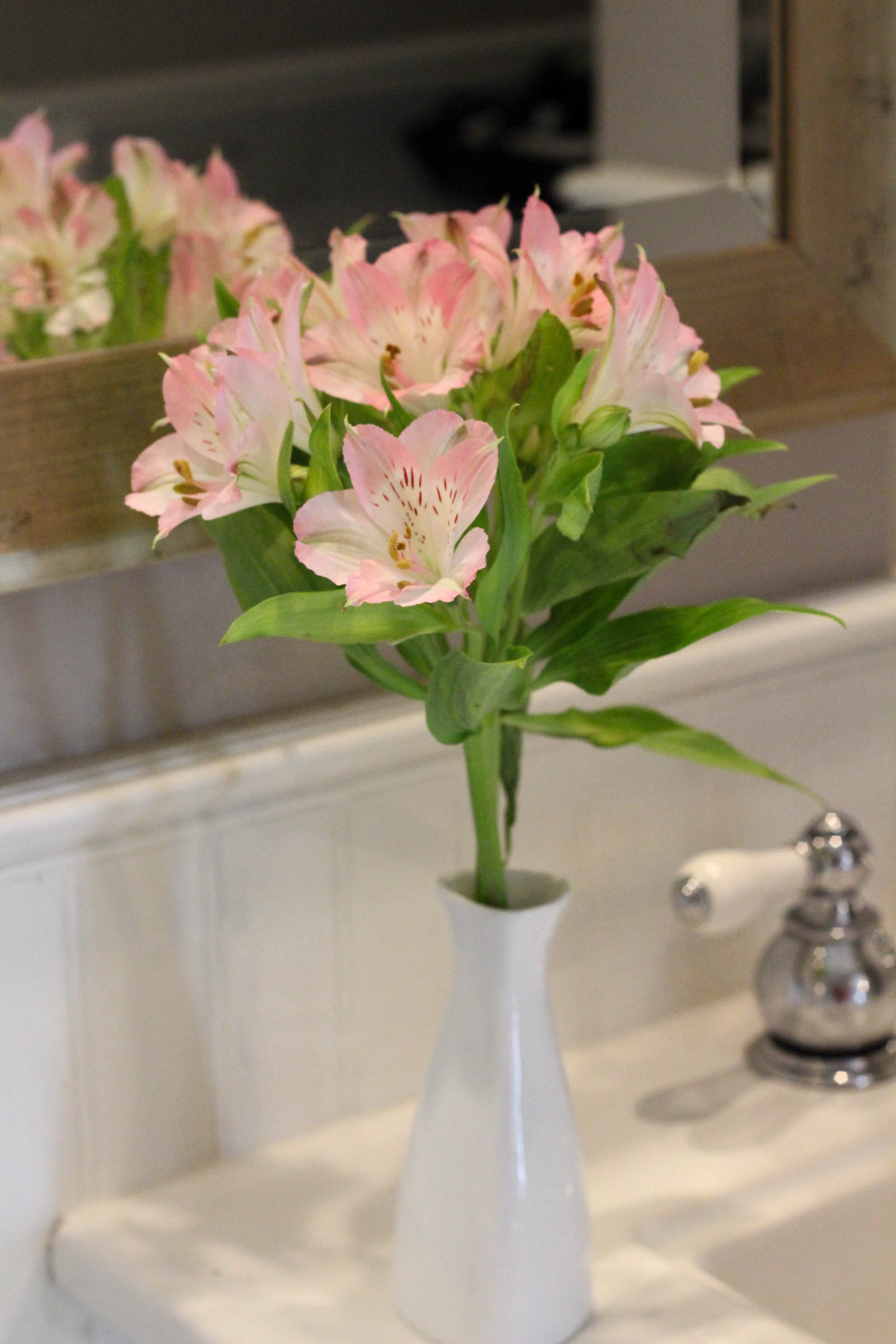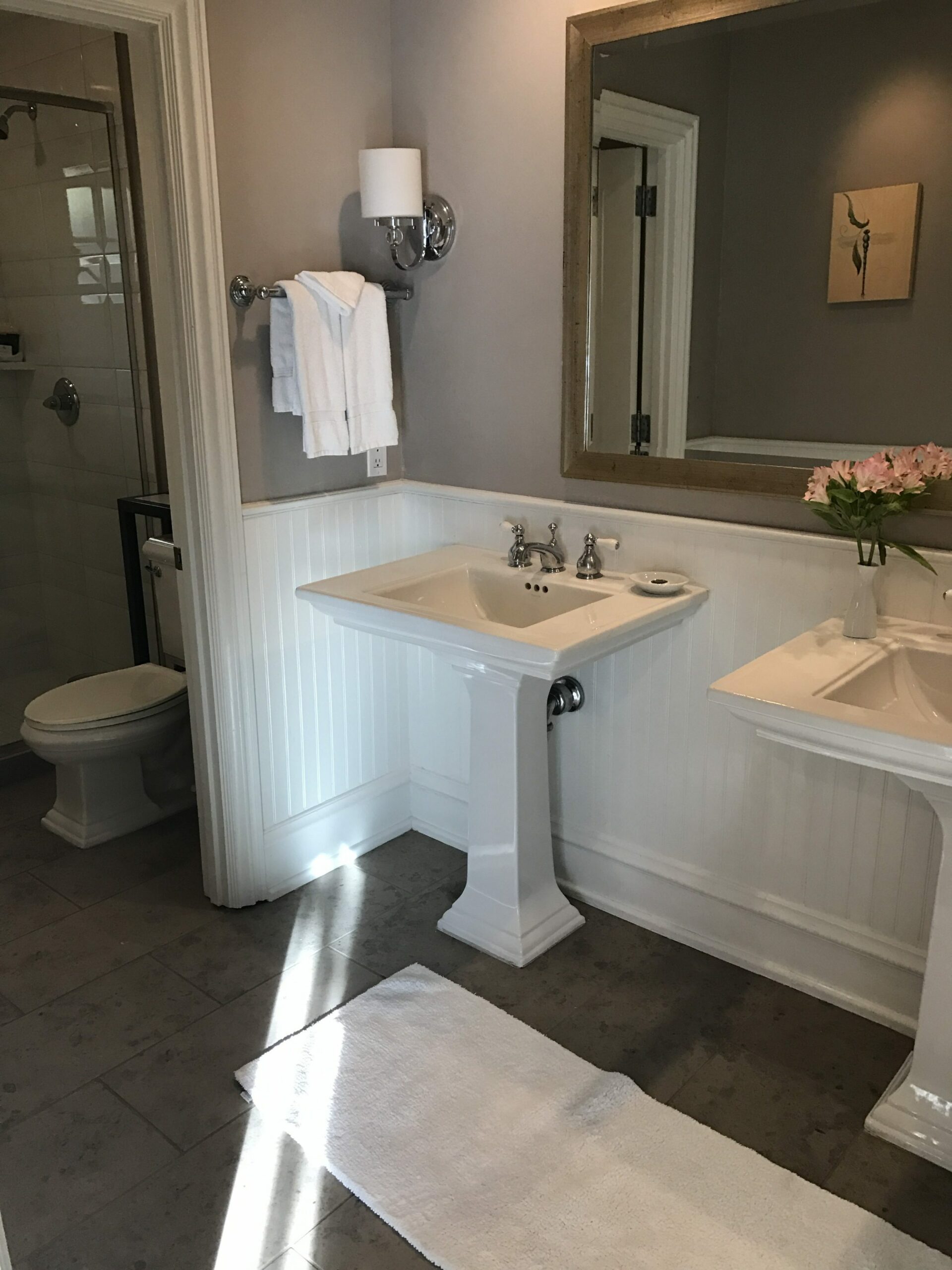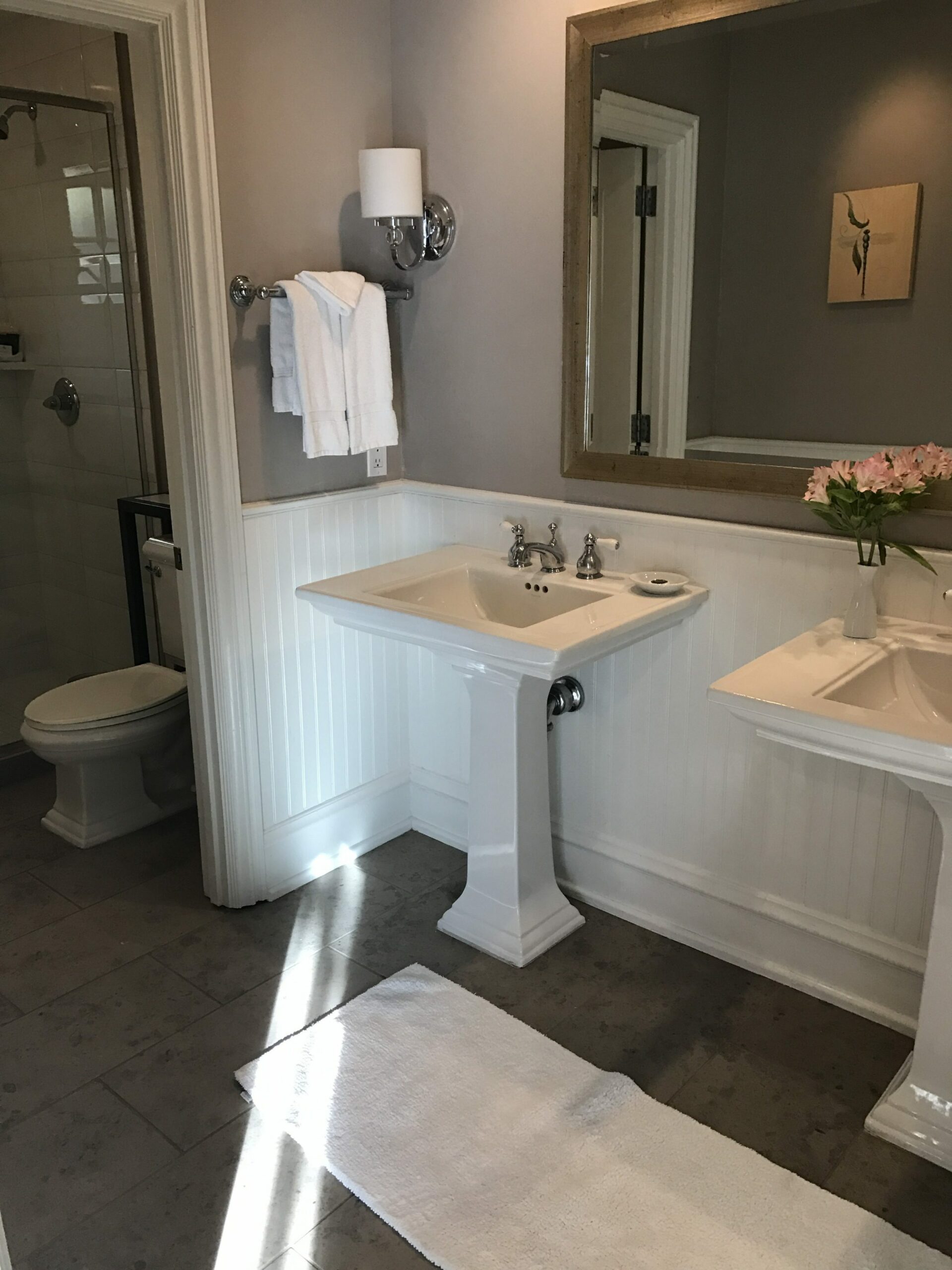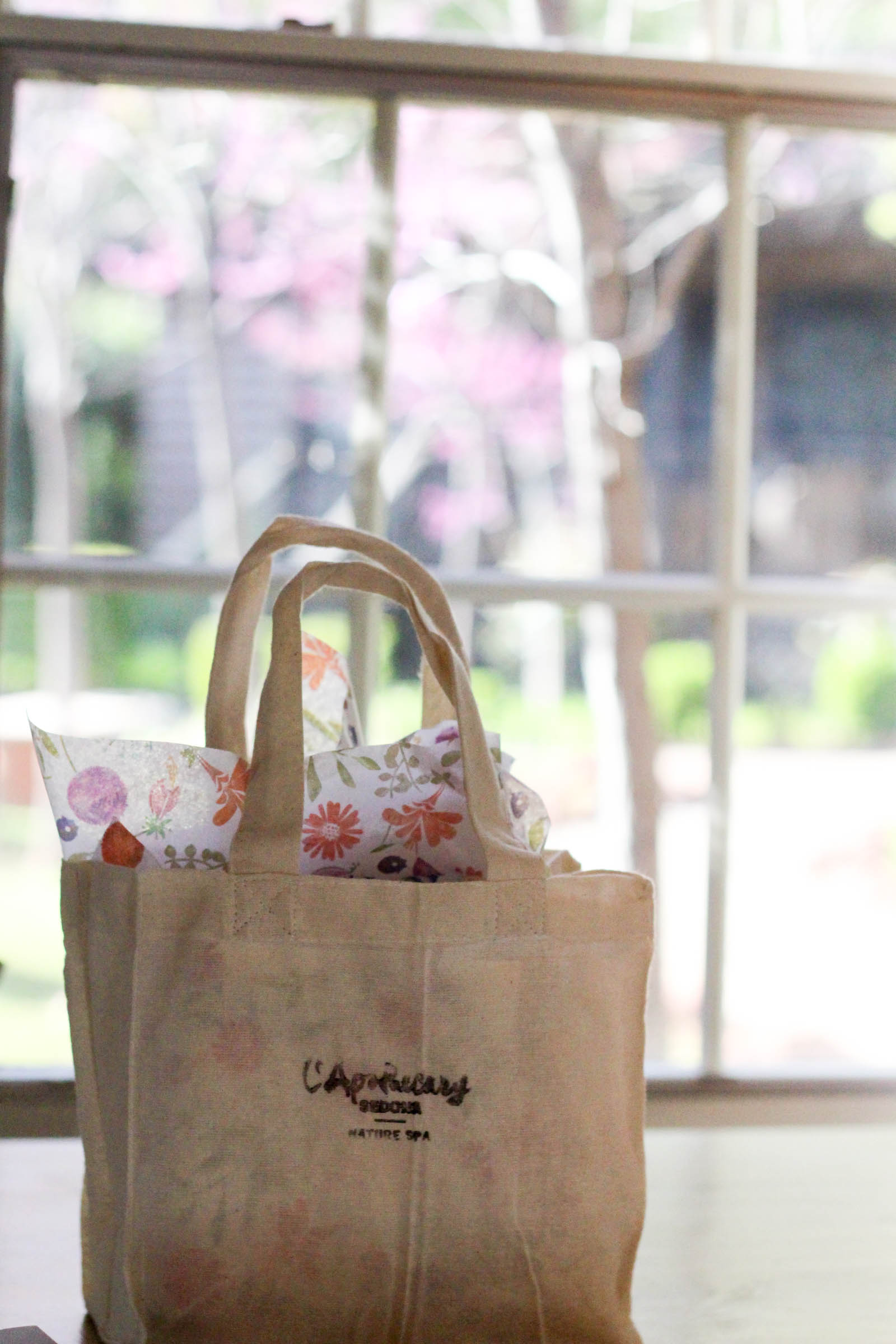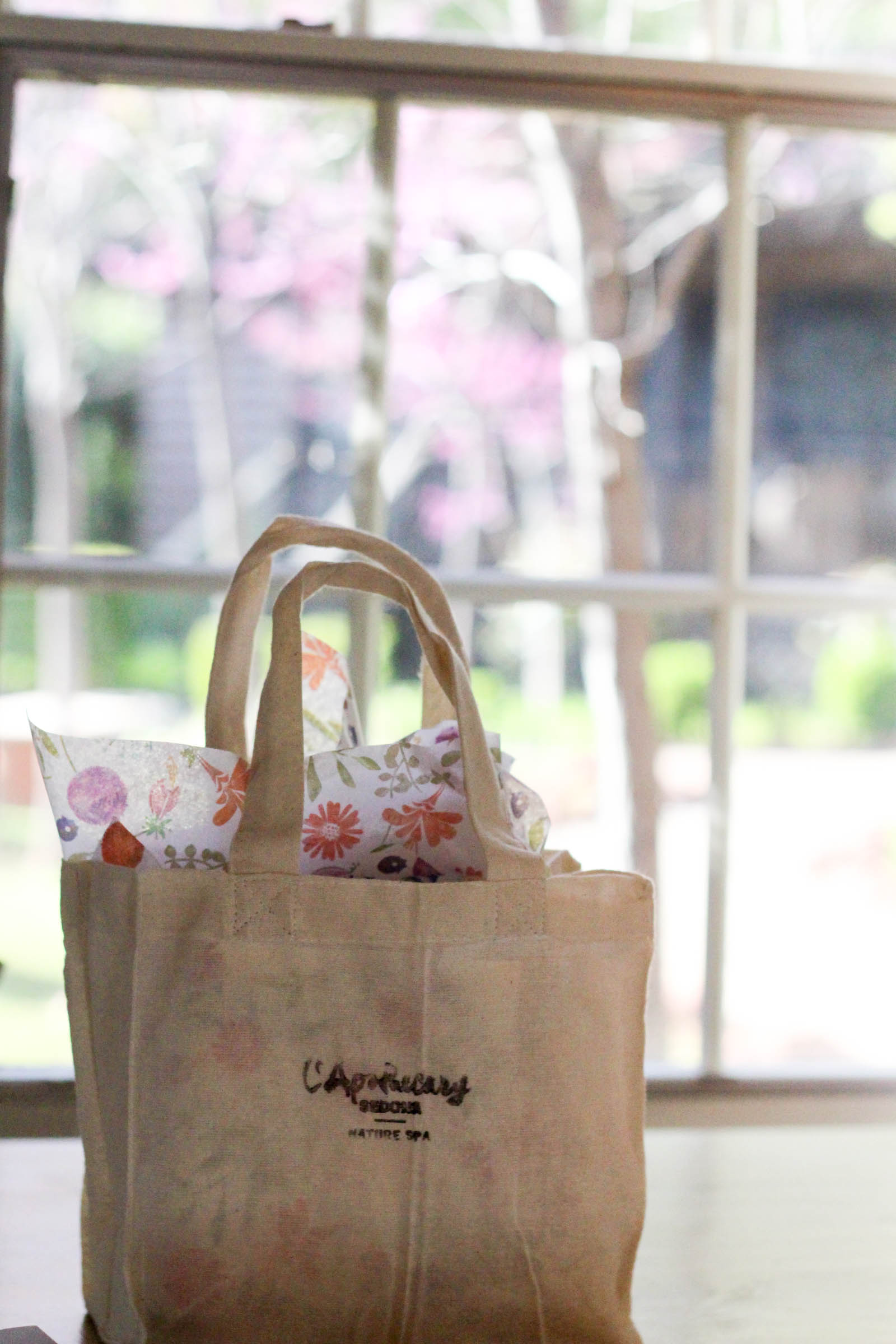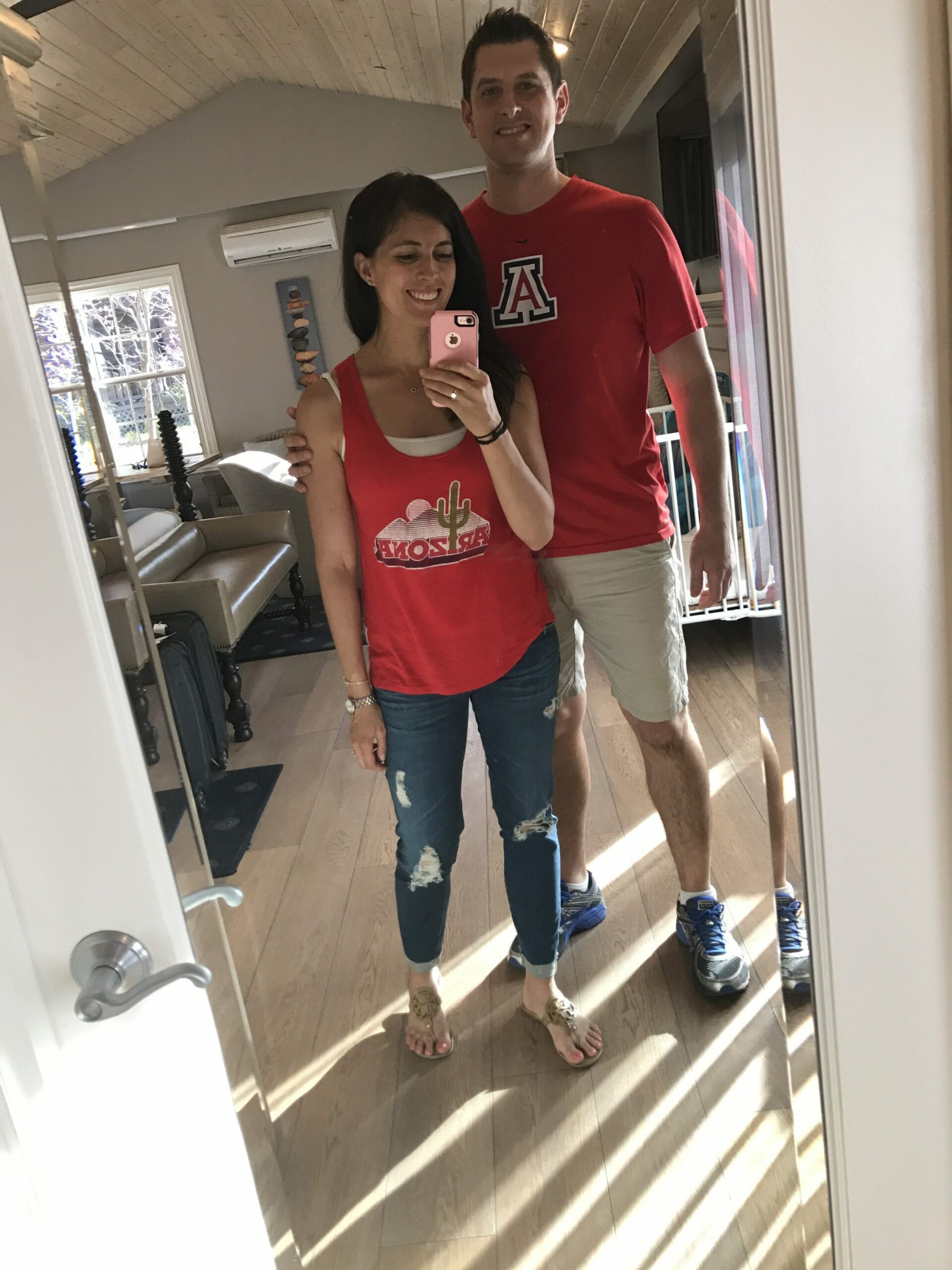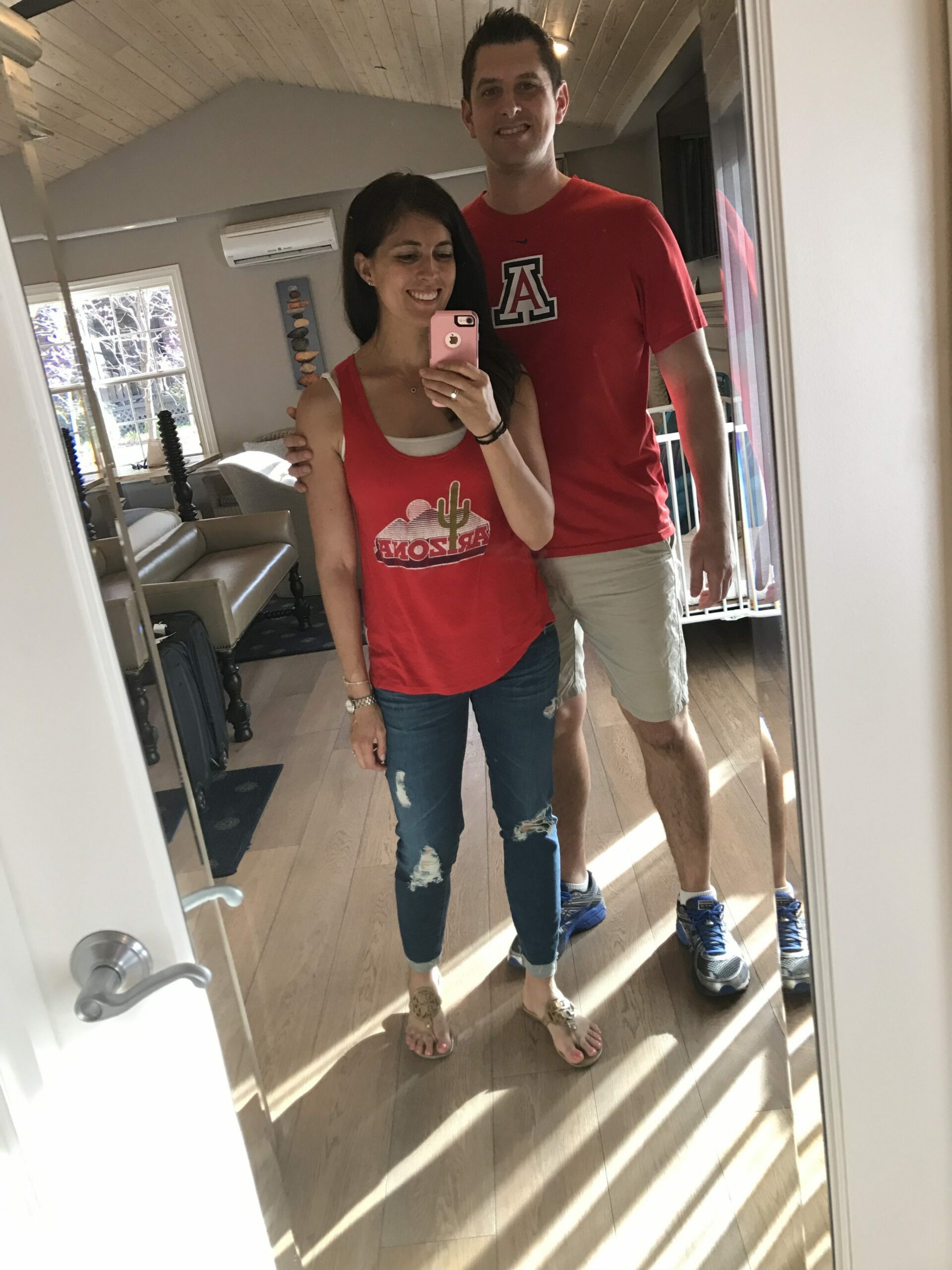 (There was no doubt about who we were cheering for on Saturday! Jeans are here; they're my current fave.)
The cabins have a full patio with creekside views -so you can hear the ripple of the water and birds chirping- plus an outdoor cedar shower. When I first took a shower outside, I was wondering if it would be awkward, but turns out that no, it's super peaceful. The Pilot and I have a random list of life goals, and we added outdoor cedar shower to the mental list.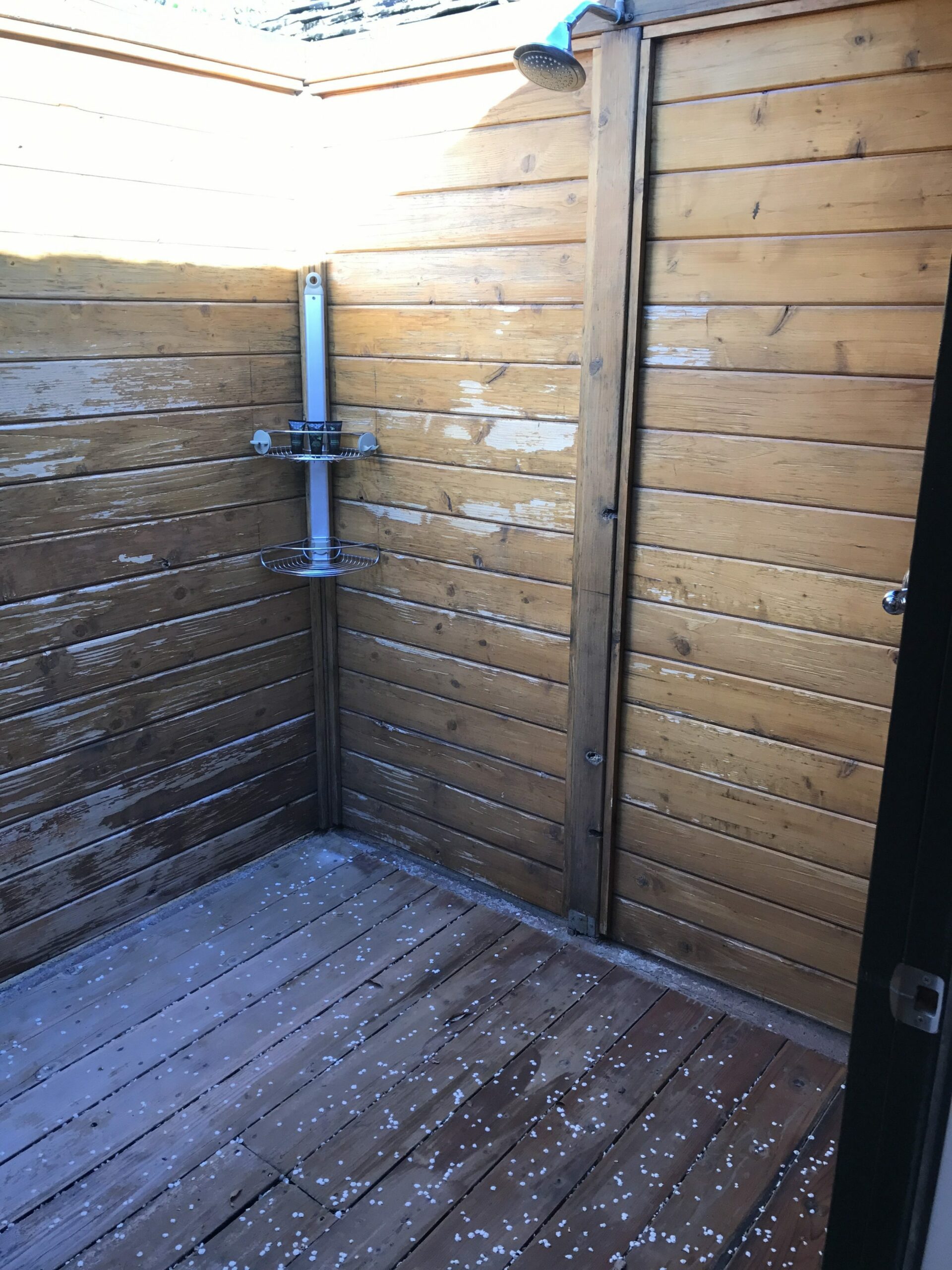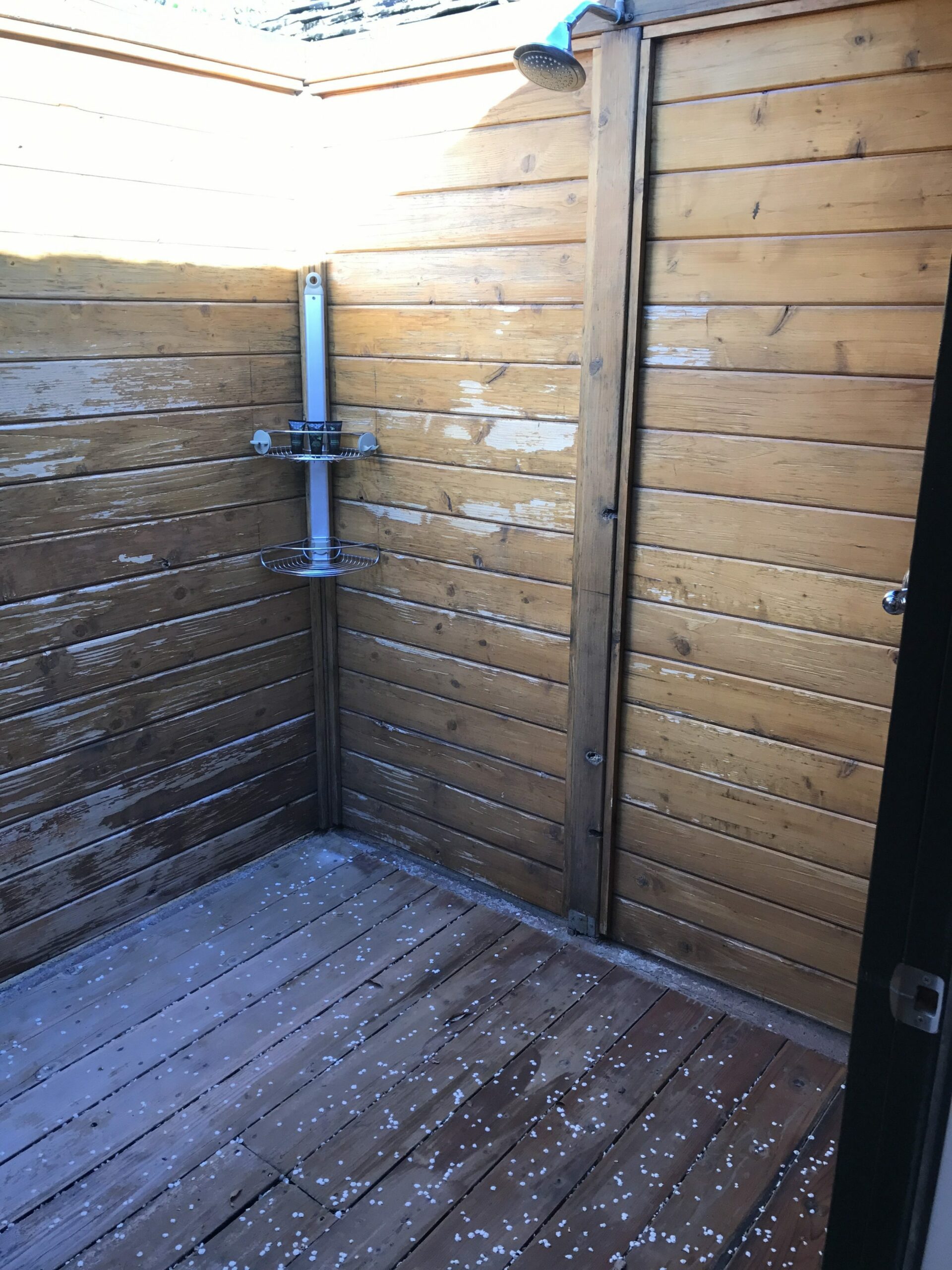 The entire time we were at L'Auberge, Liv was saying, "THIS IS AMAZING!" and she told me she wanted to live there. Me too, girl. Me too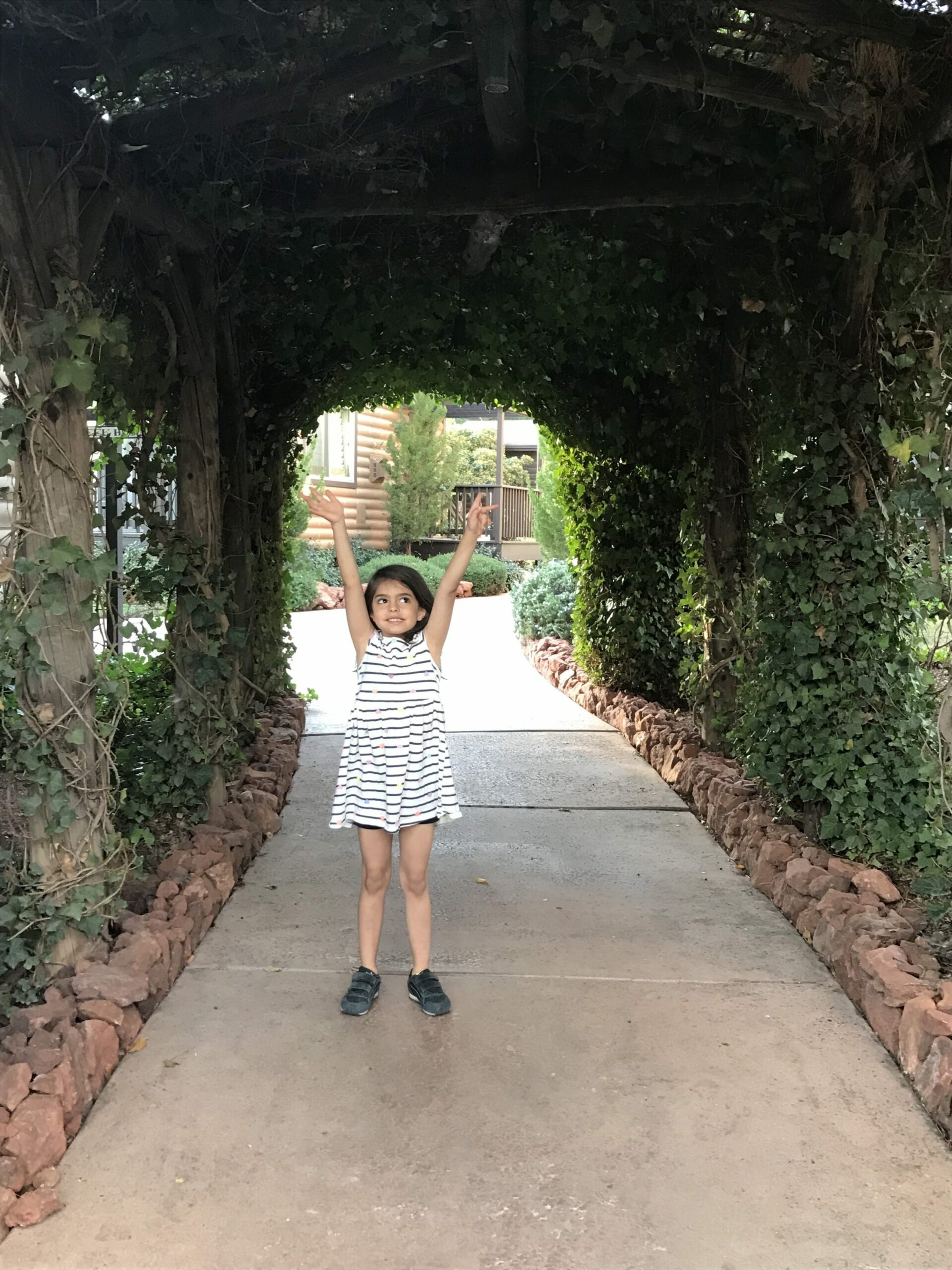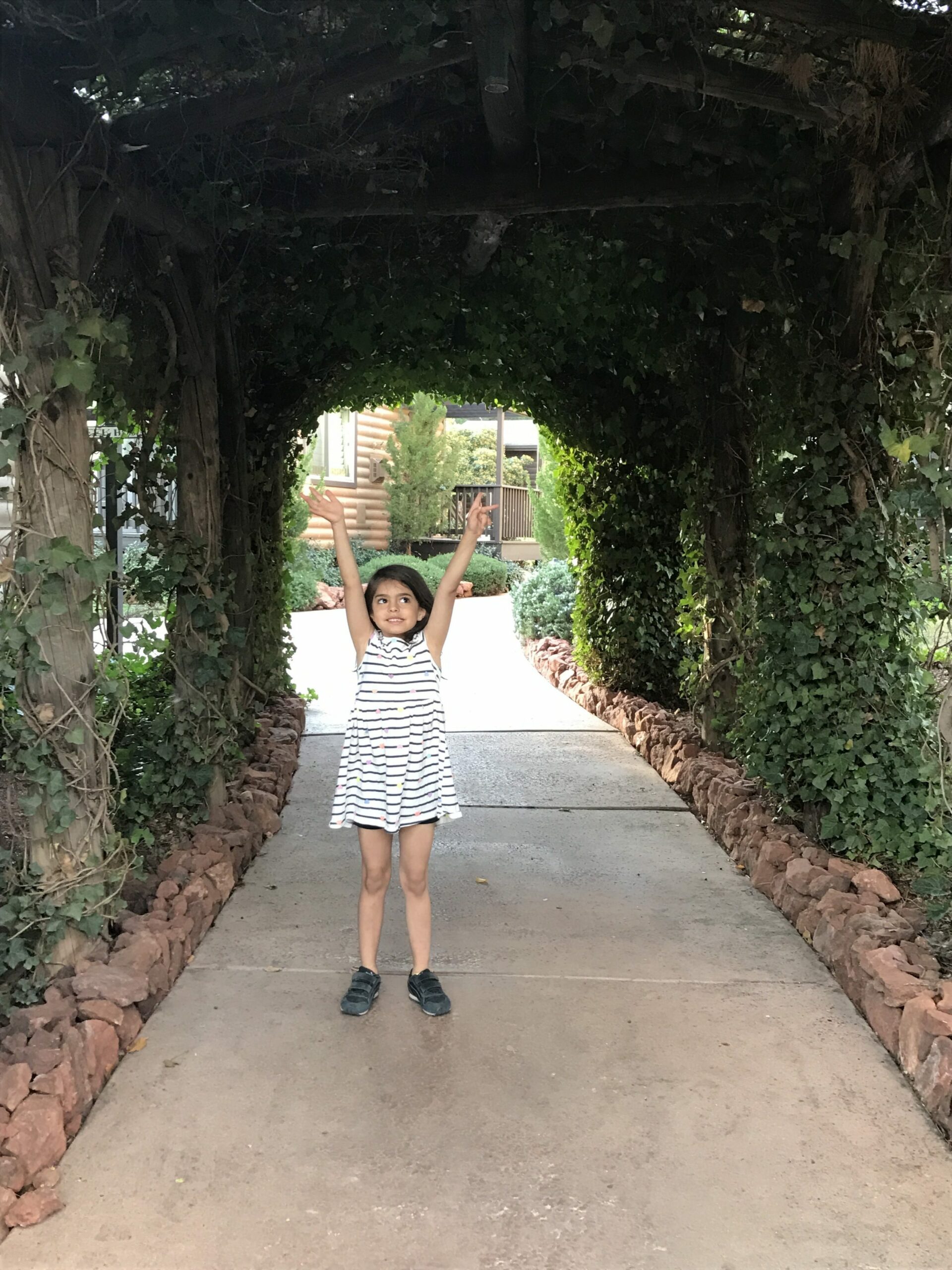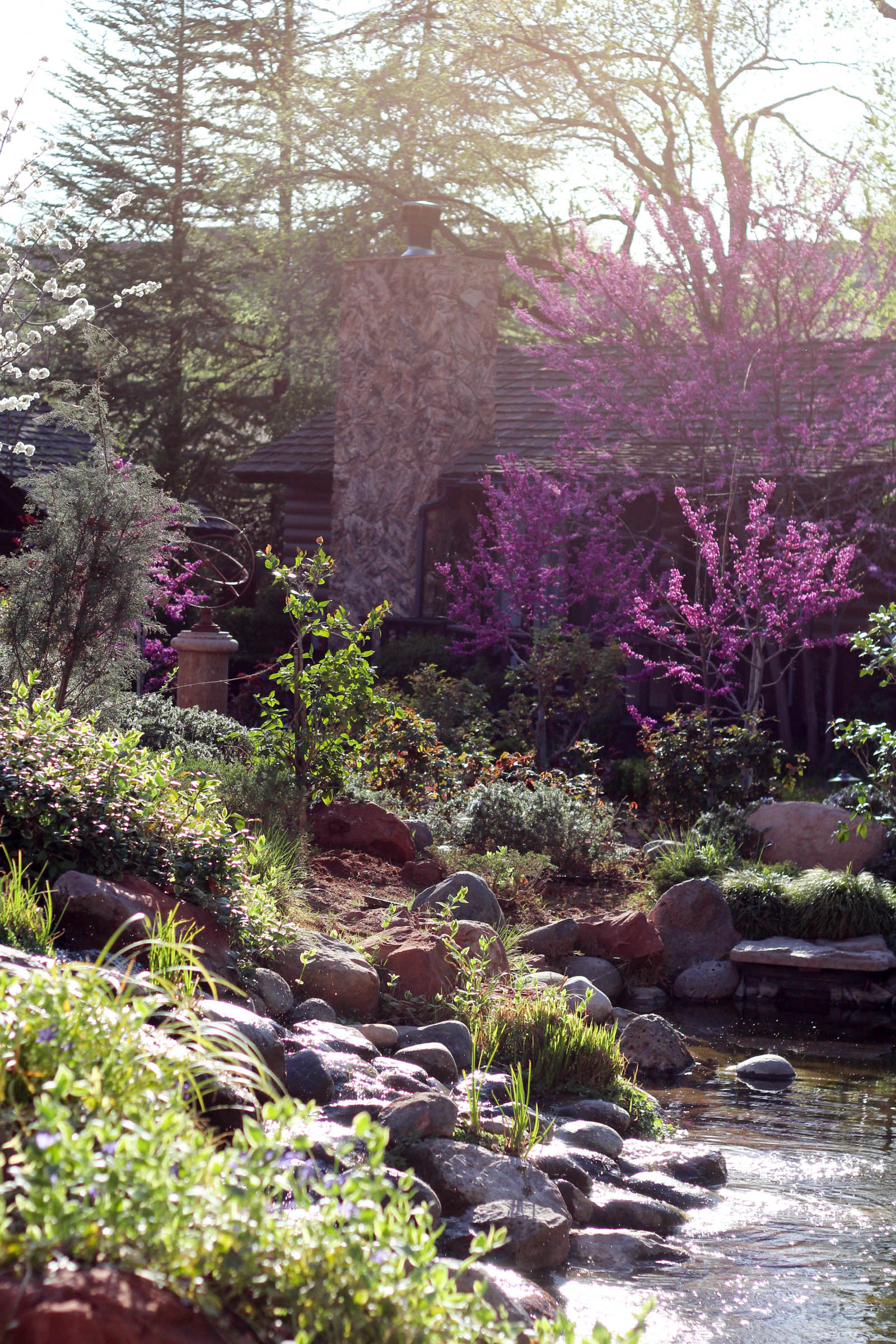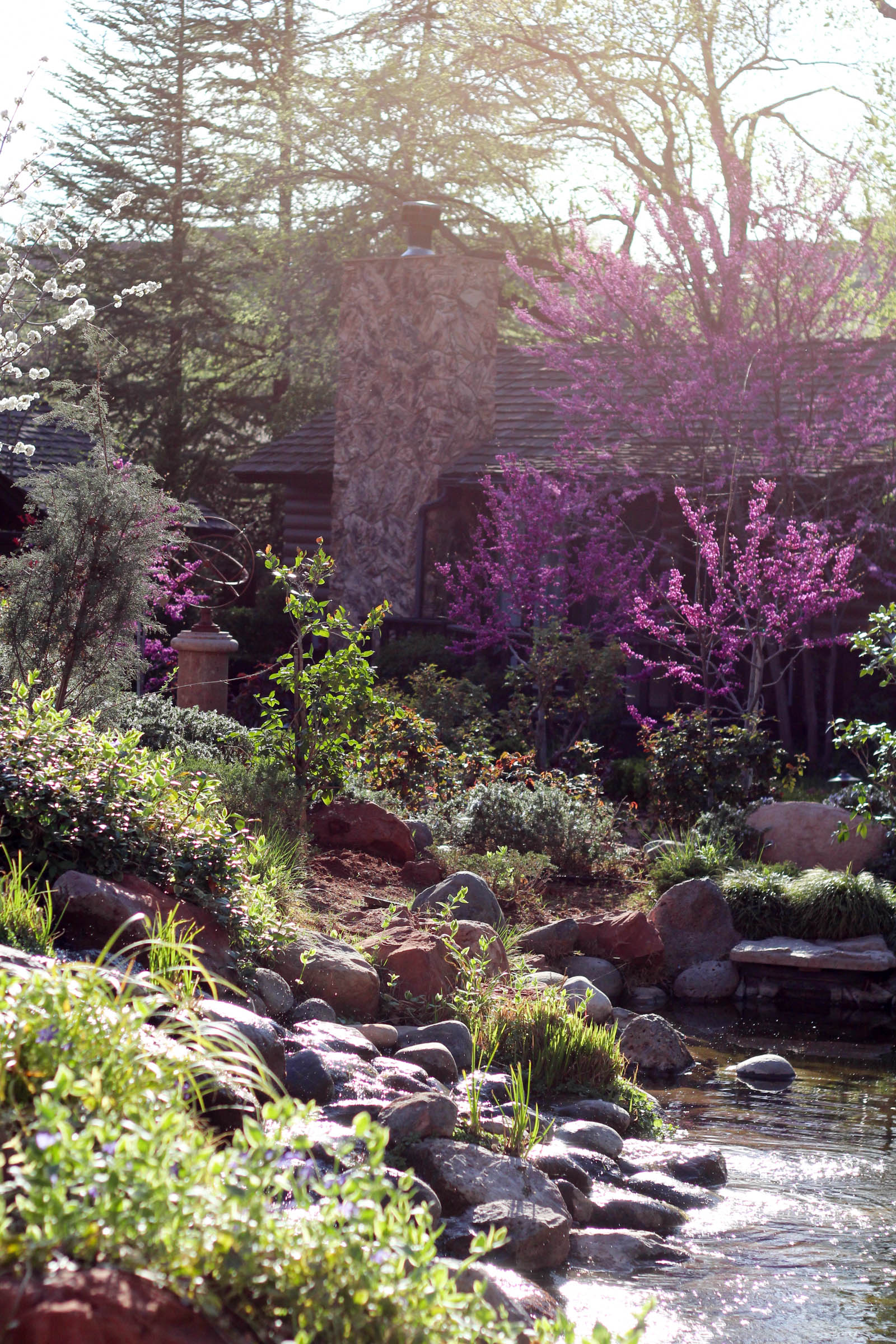 We changed for dinner, then enjoyed a meal at Etch, which is their casual outdoor restaurant.
It has a beautiful view of Oak Creek and offers tapas-style dining, entrees featuring local produce, plus handcrafted cocktails. The Pilot had a pomegranate margarita, I enjoyed a glass of Petite Syrah,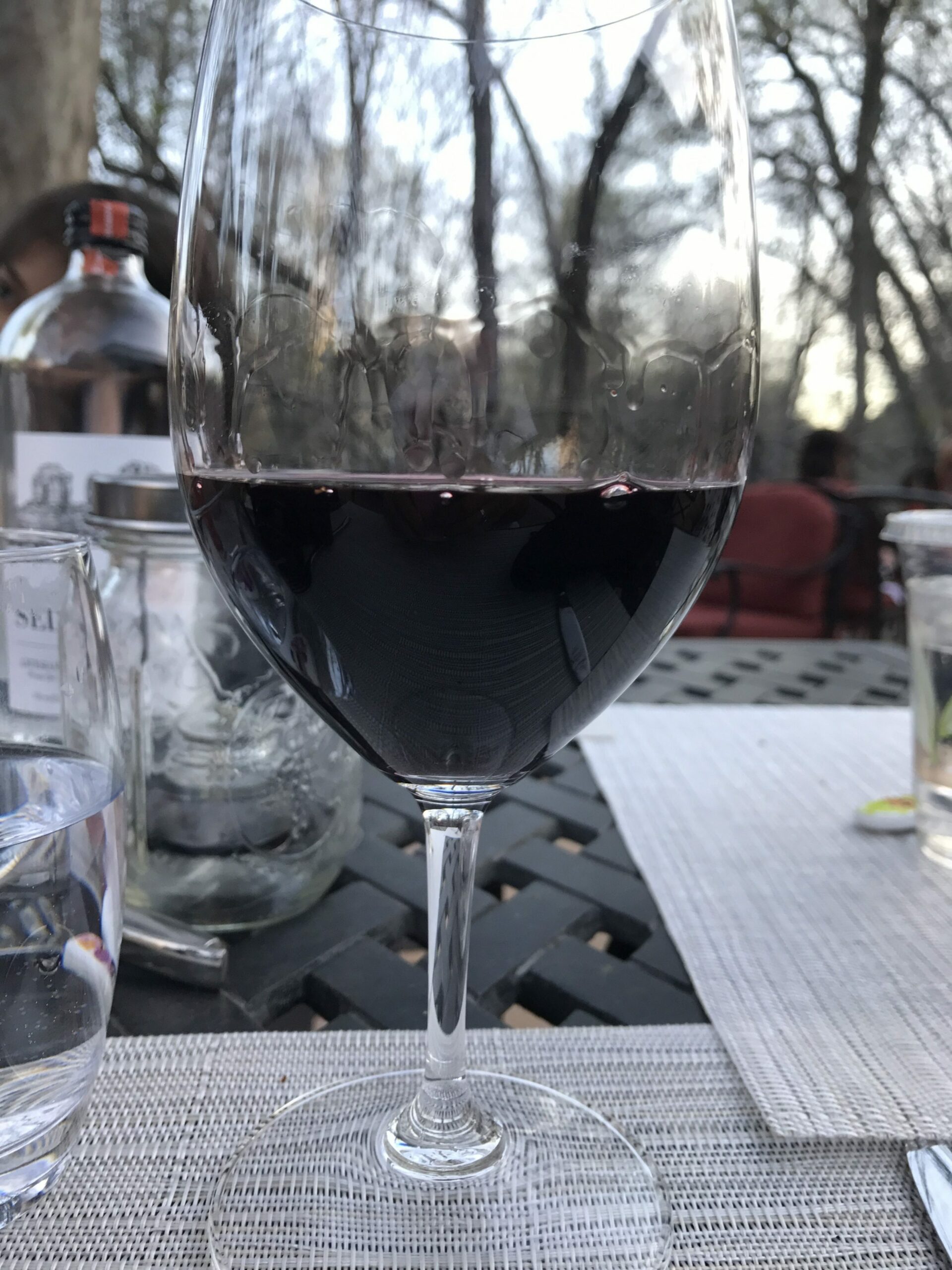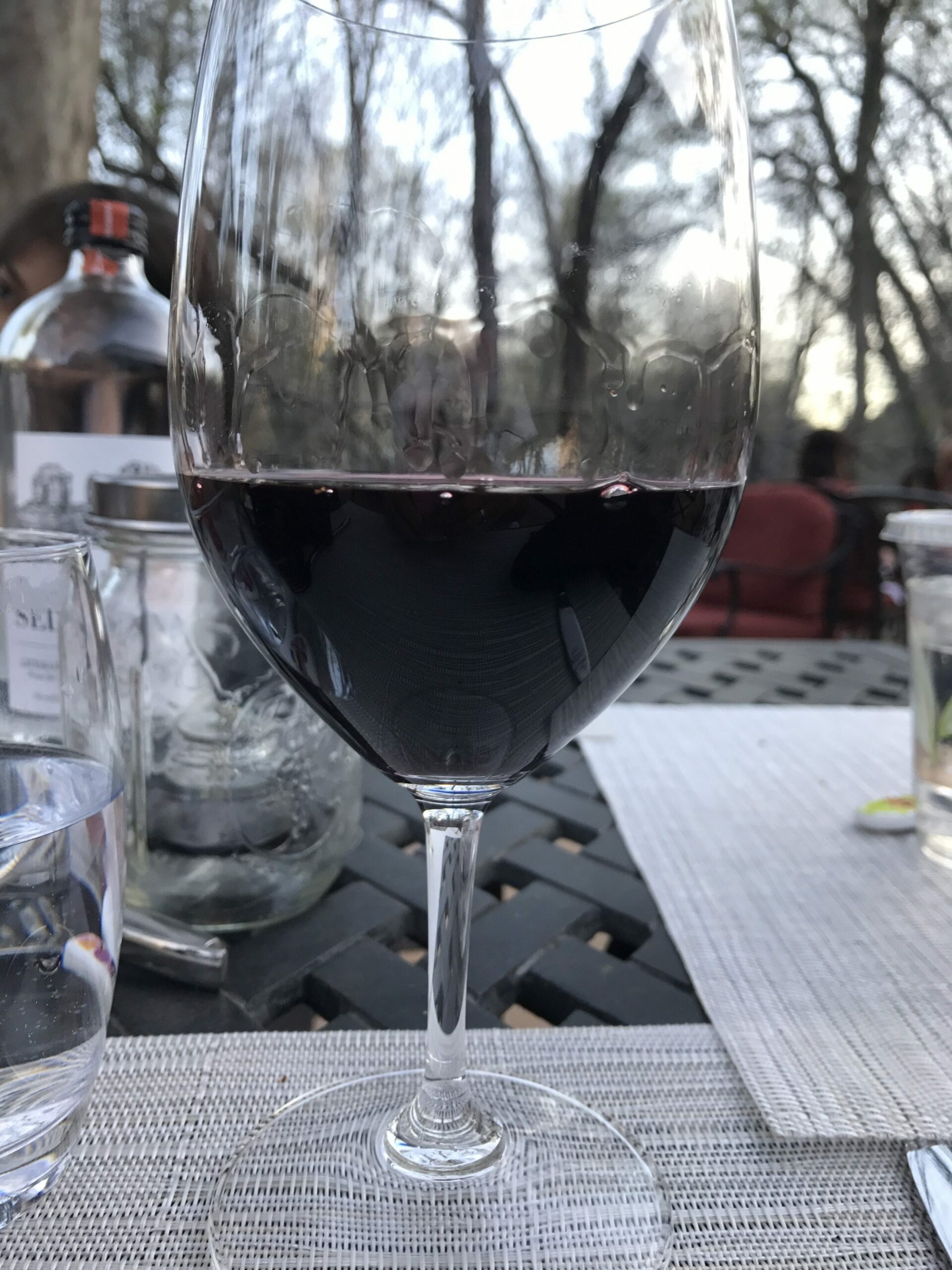 and we shared the wedge fries and hummus plate. Livi loved the mac n' cheese, P went crazy for the chicken, and the Pilot enjoyed the filet. I was so excited to try the cauliflower steak and egg with shishito vinaigrette, maple apples, and pistachio.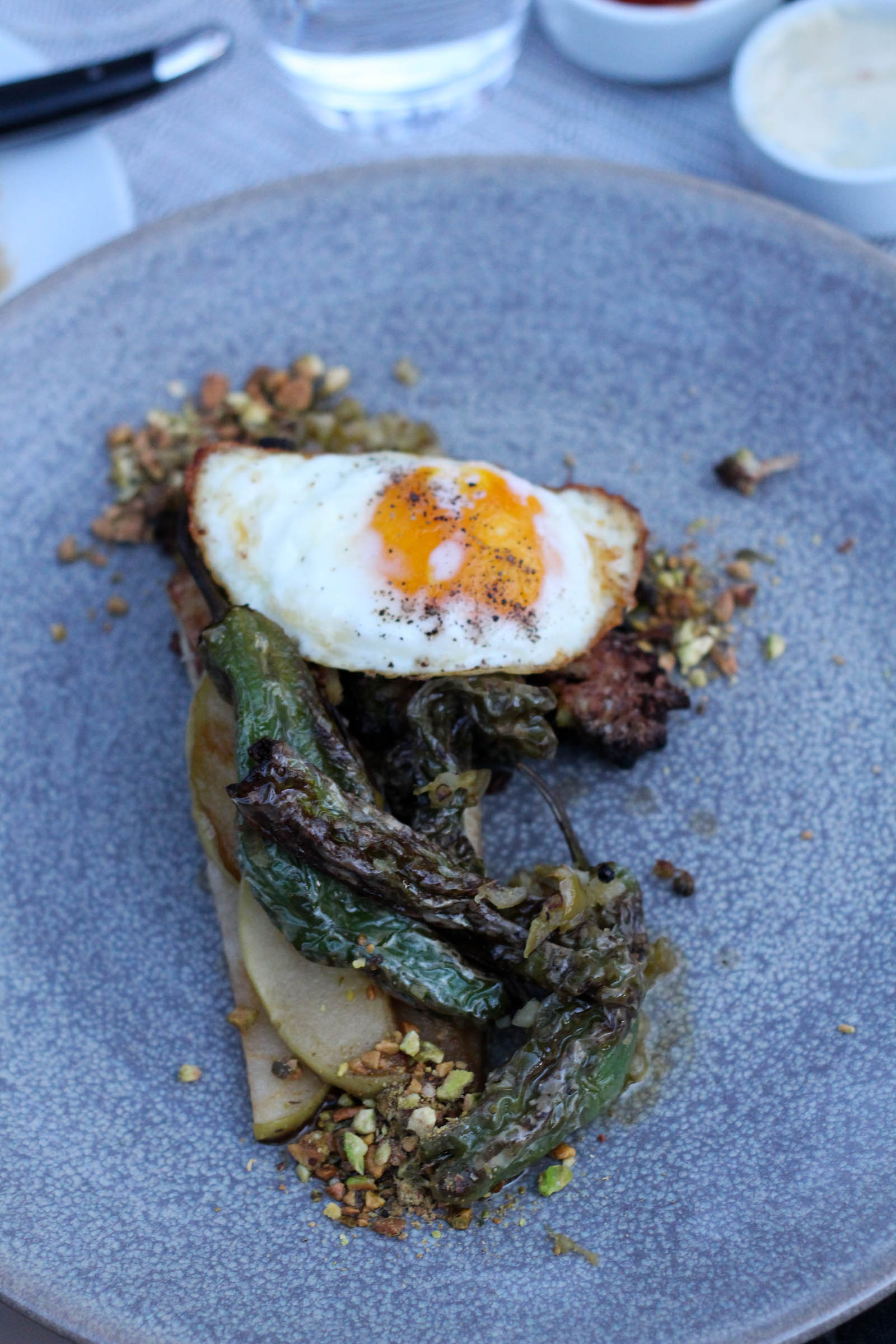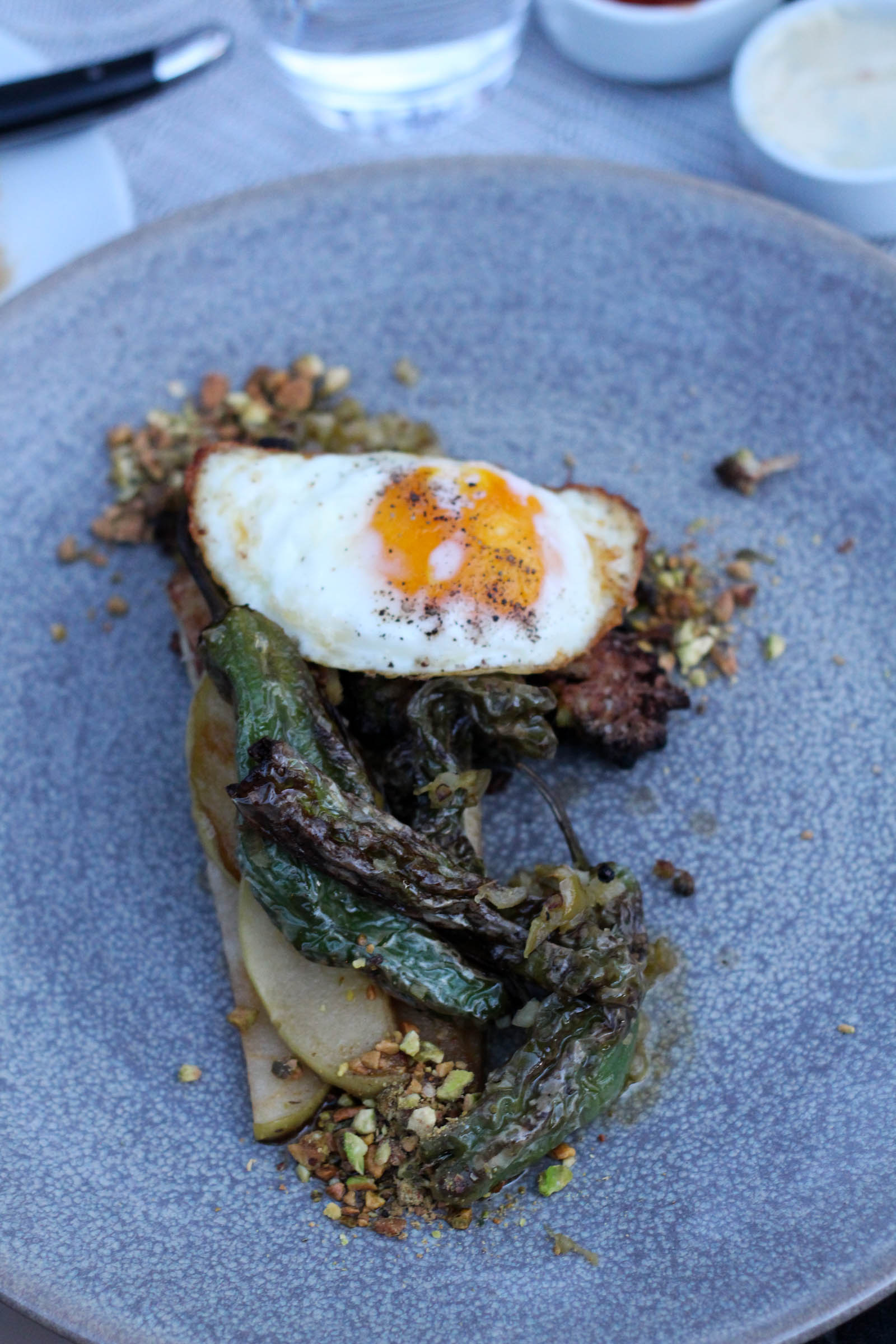 The cauliflower was perfectly-seasoned, and I loved unexpected sweet apple slices. I'm definitely going to try and recreate it at home!
After dinner, we headed down to the pool for a nighttime swim. P was getting snoozy, so she cuddled in my lap as I put my feet in the water, while Liv and the Pilot splashed and played. The pool was heated to 80+ degrees and saltwater, which I LOVE. We went back to the cabin to start a fire and get the girls ready for bed.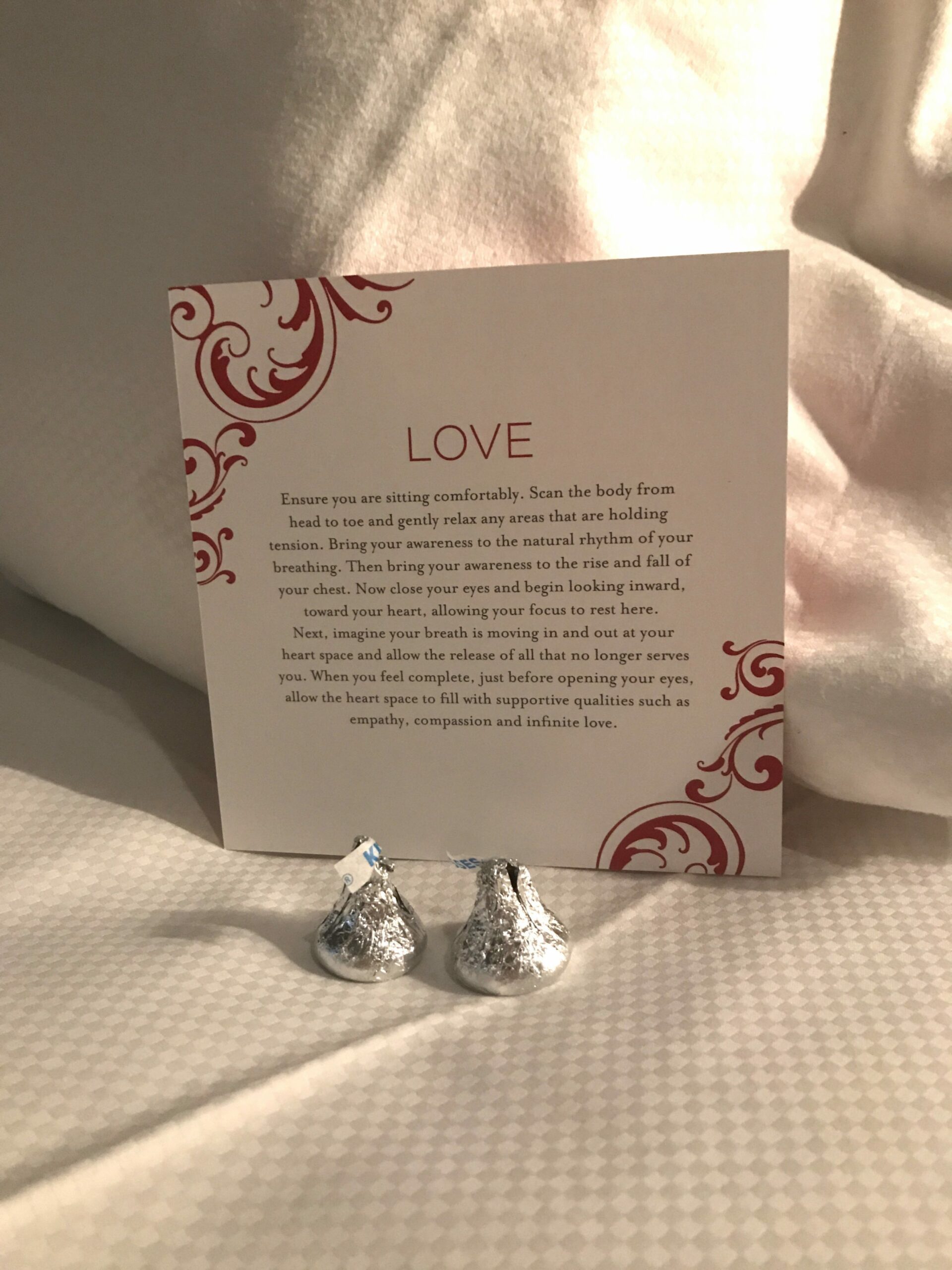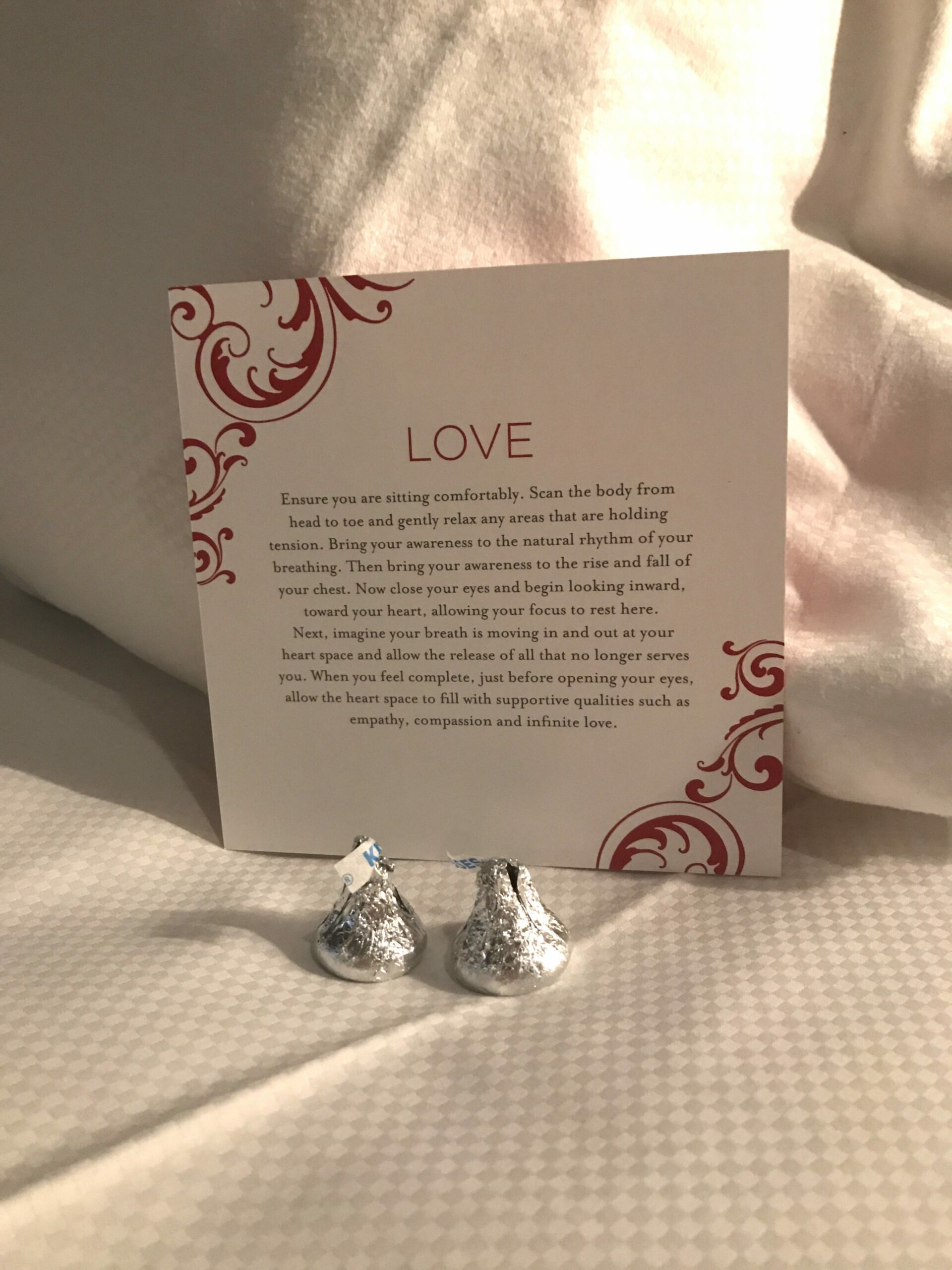 Usually when we stay in a hotel, the Pilot and I will put the girls to bed, then try to stay up and watch a movie or sit on the patio with some wine. Most of the time we're so tired from having to pretend we're asleep while the girls fall asleep, we end up crashing early. It ended up being a wise choice because they were up early, and ready to feed some ducks.
L'Auberge has duck feedings each morning, and they supply the kiddos with their own duck food. Needless to say, it was a huge hit. The girls liked it, too. 😉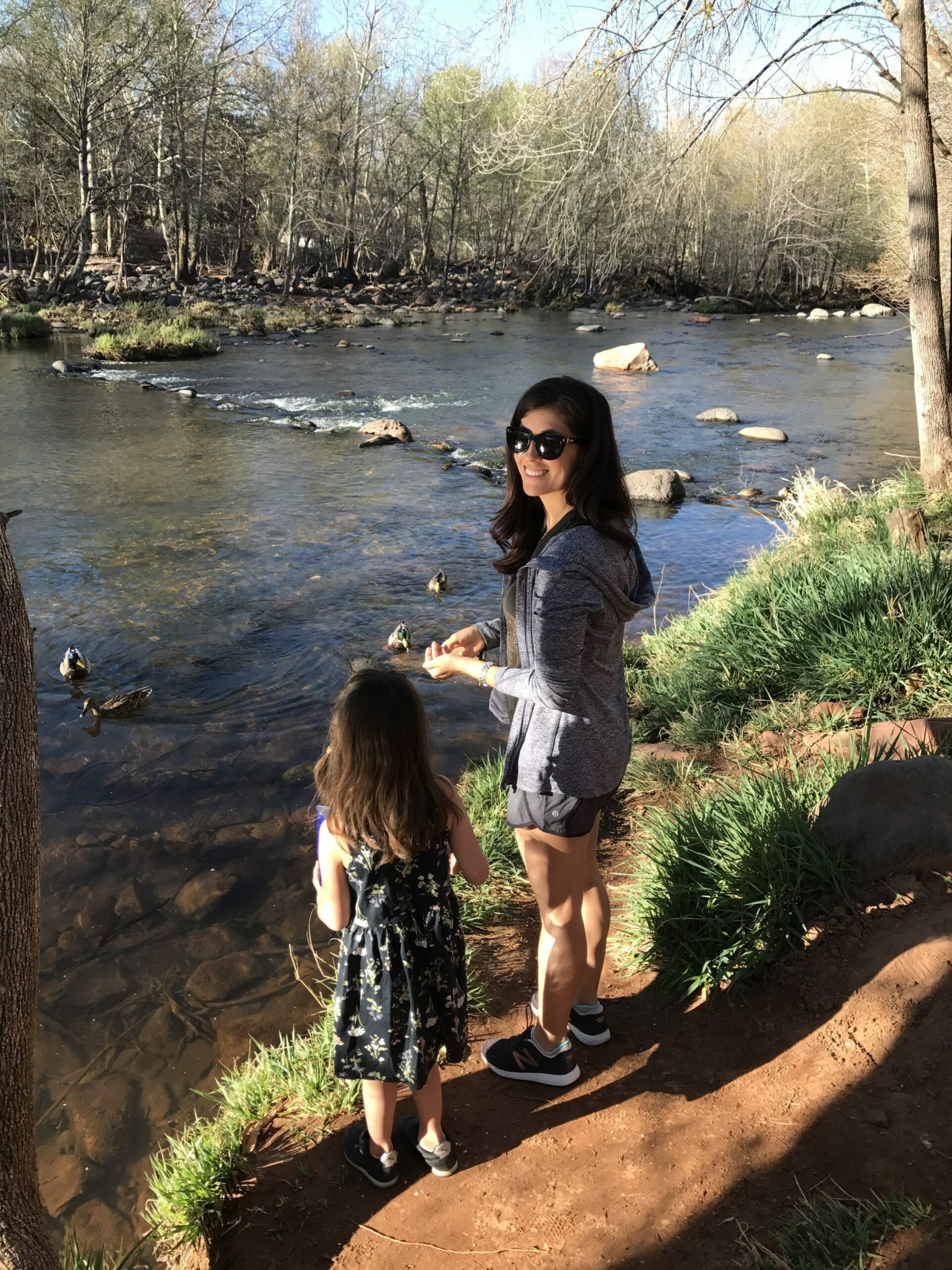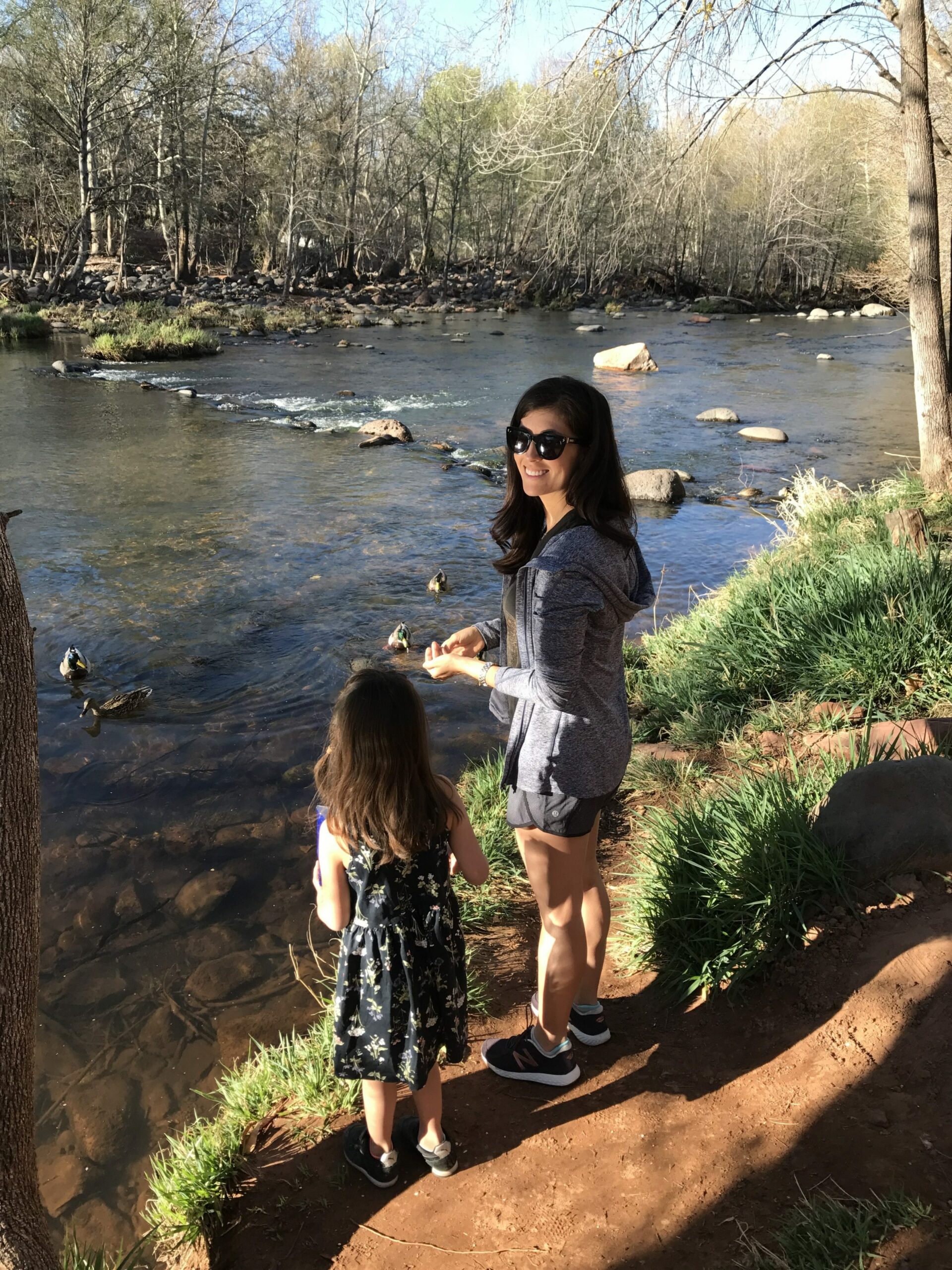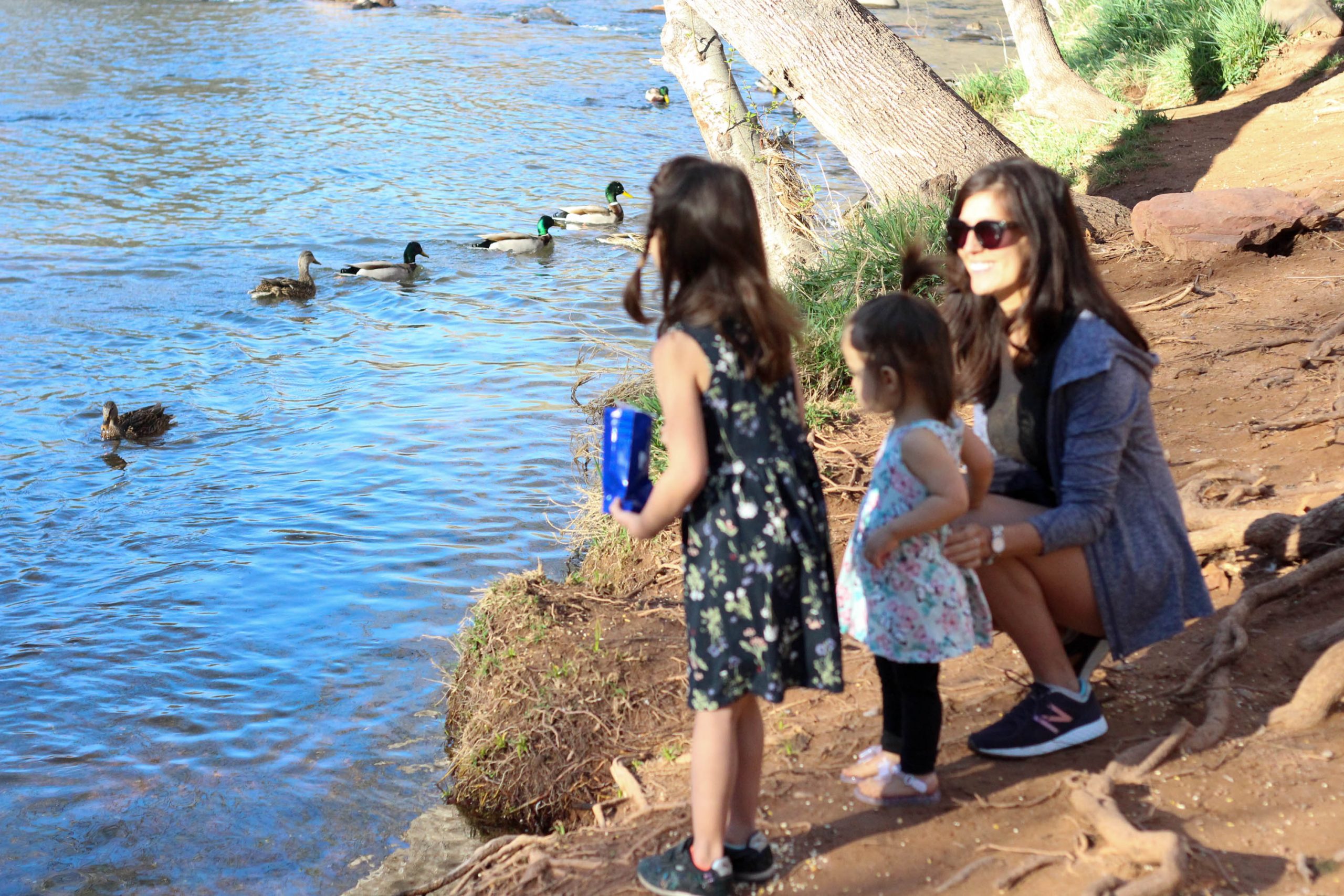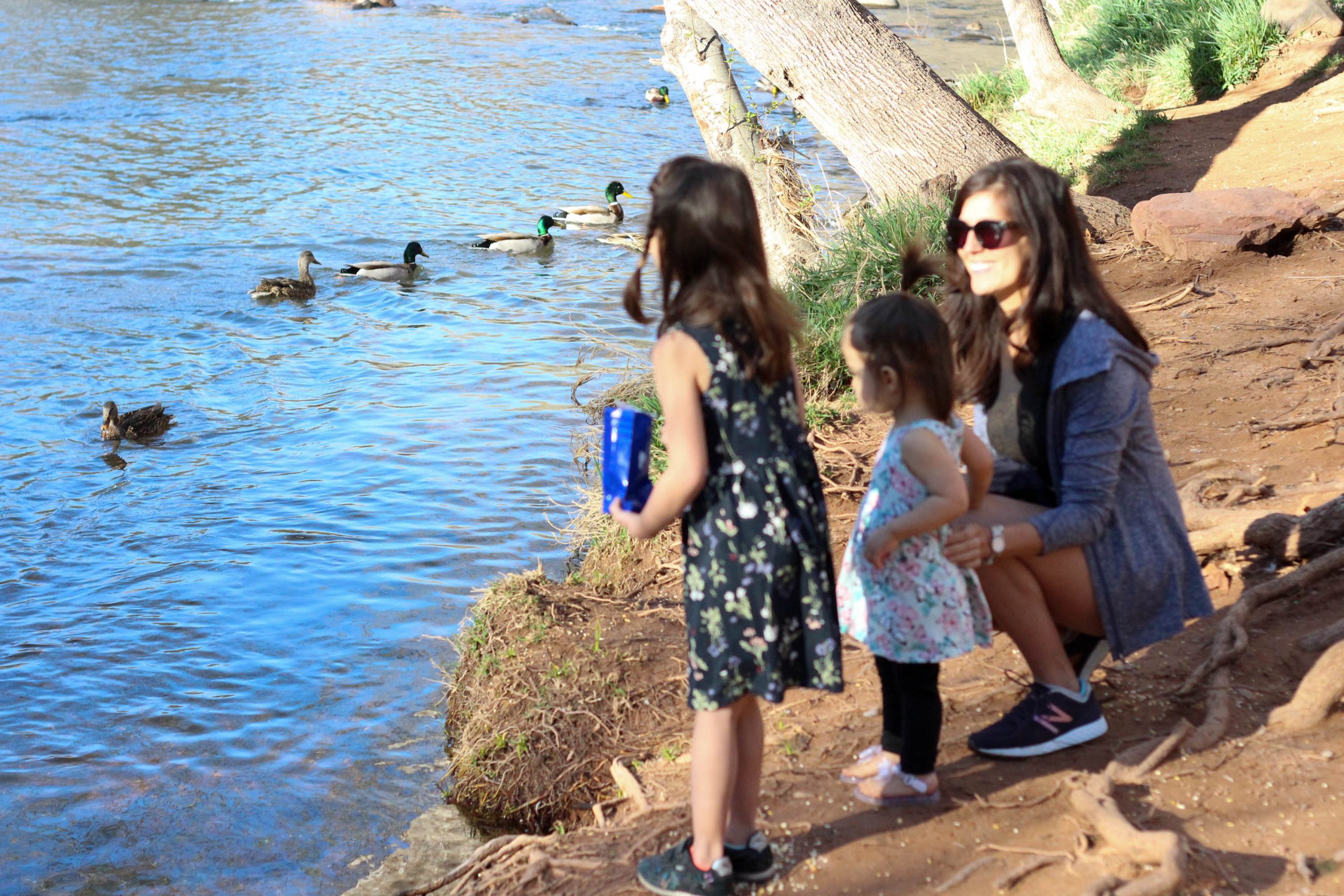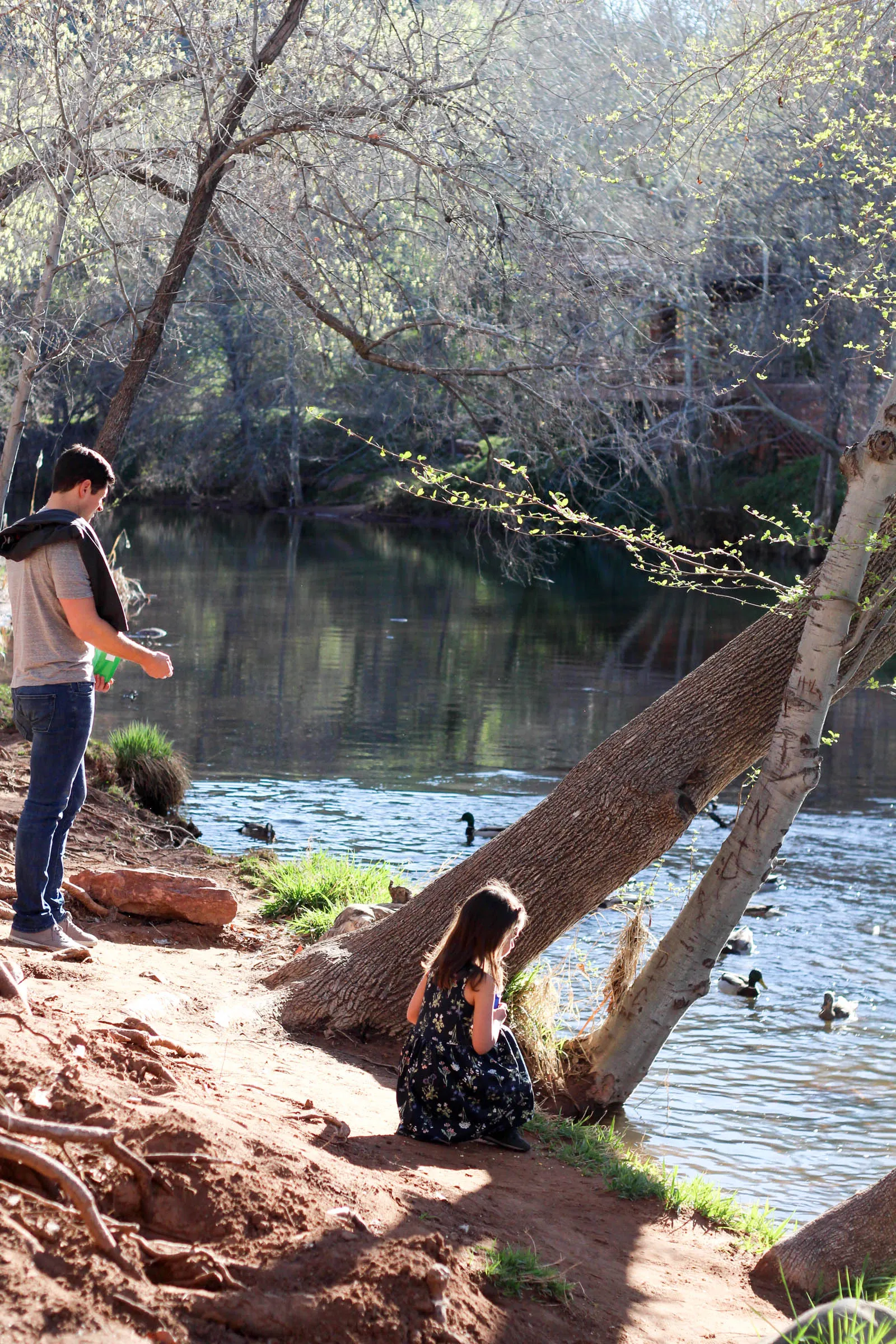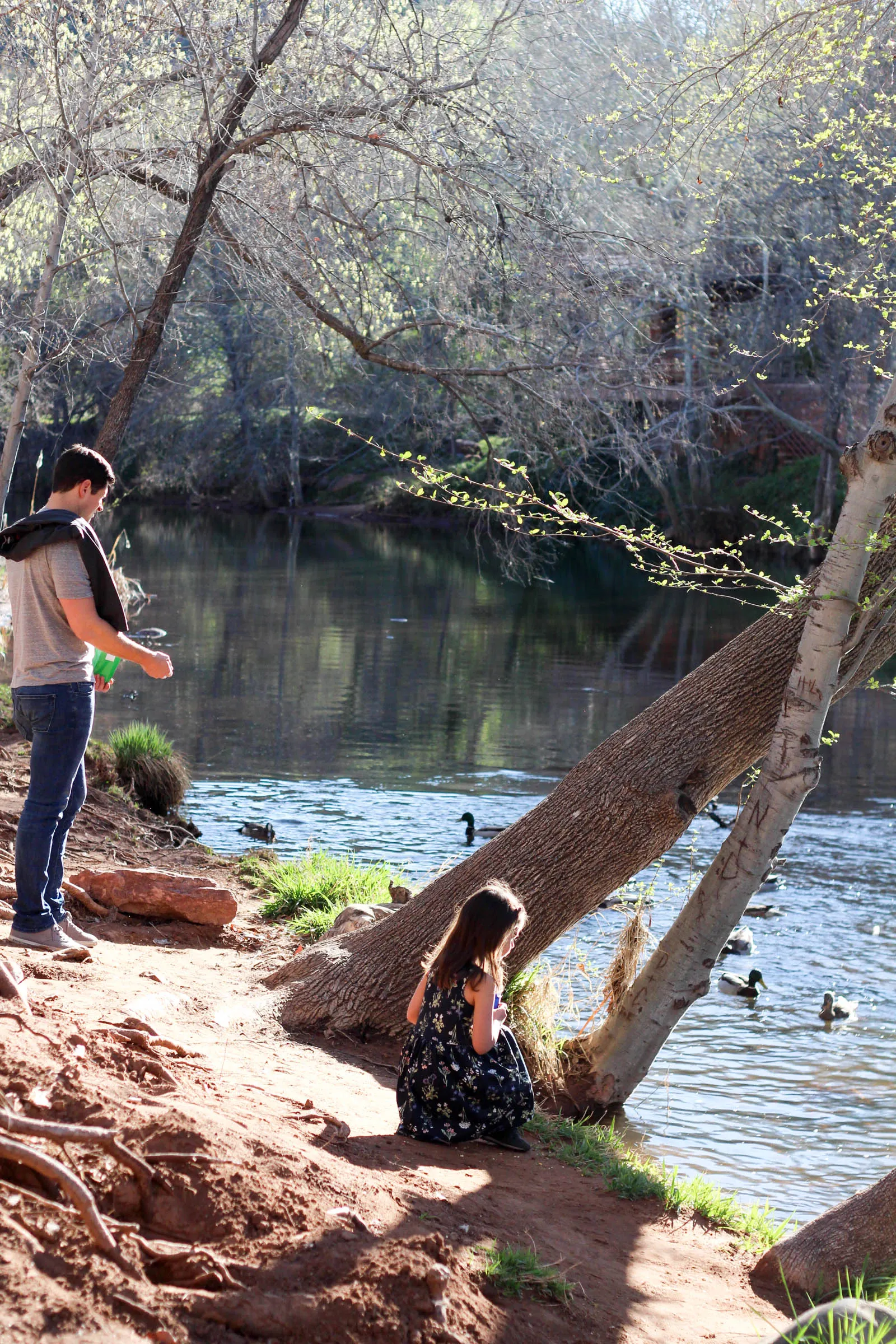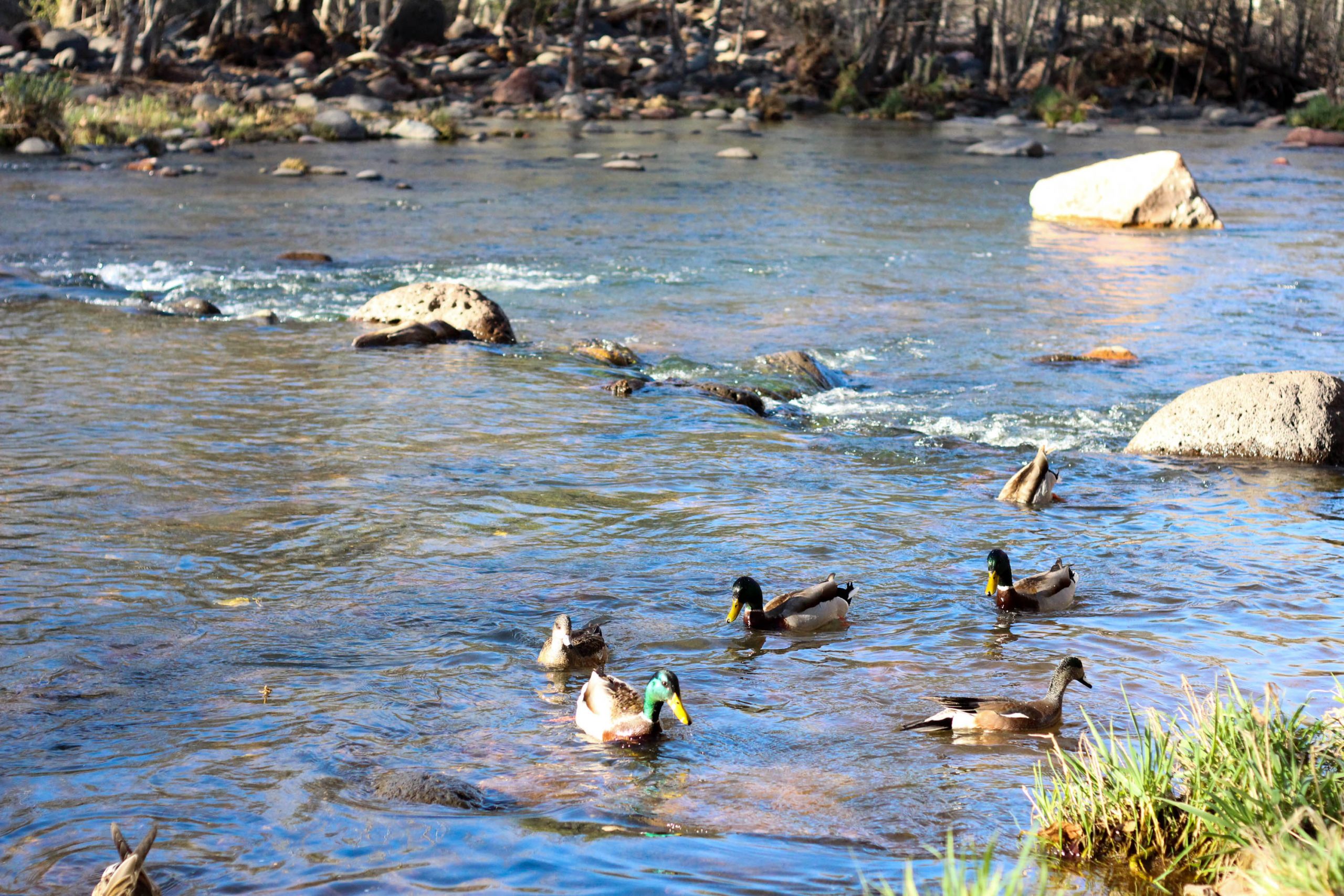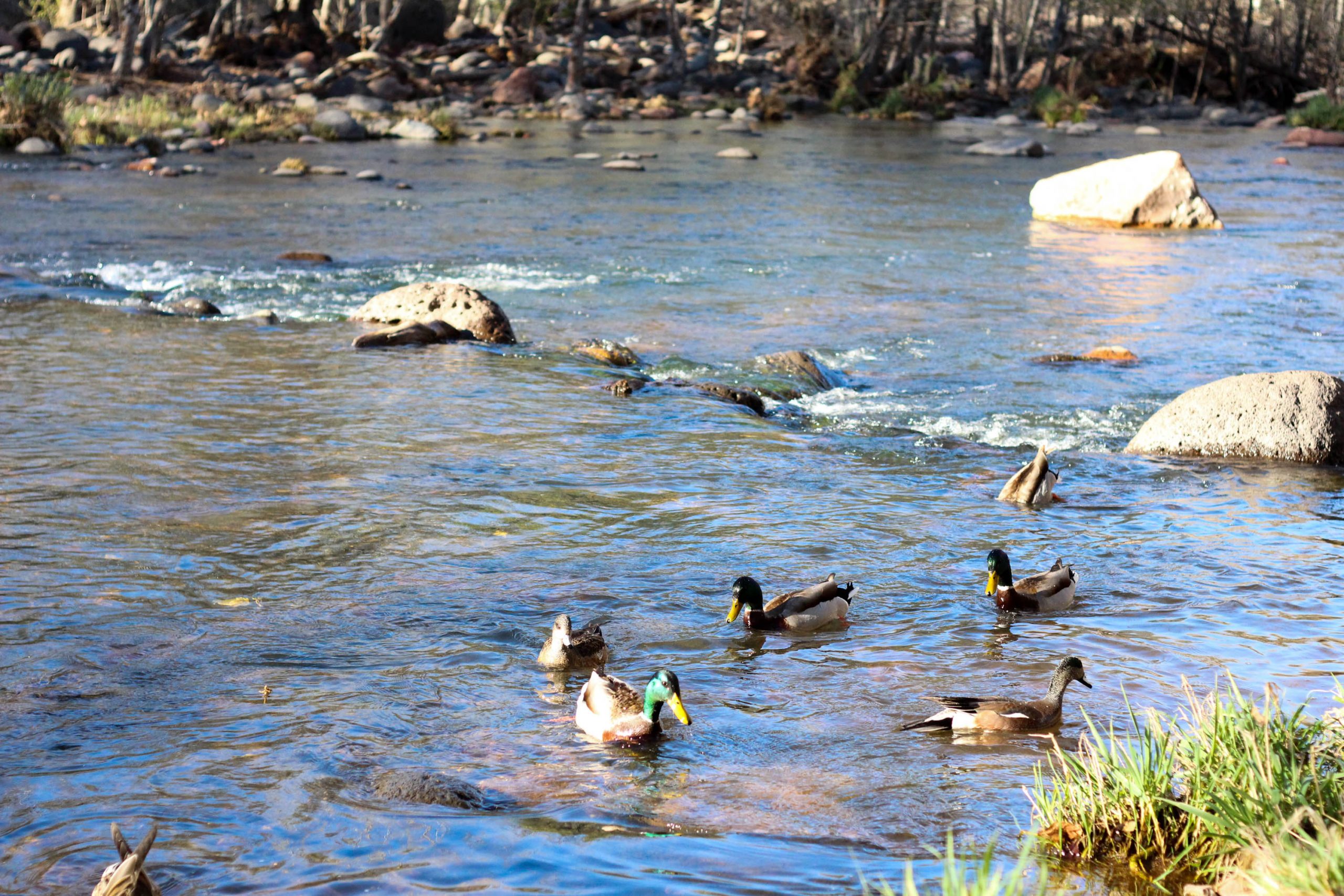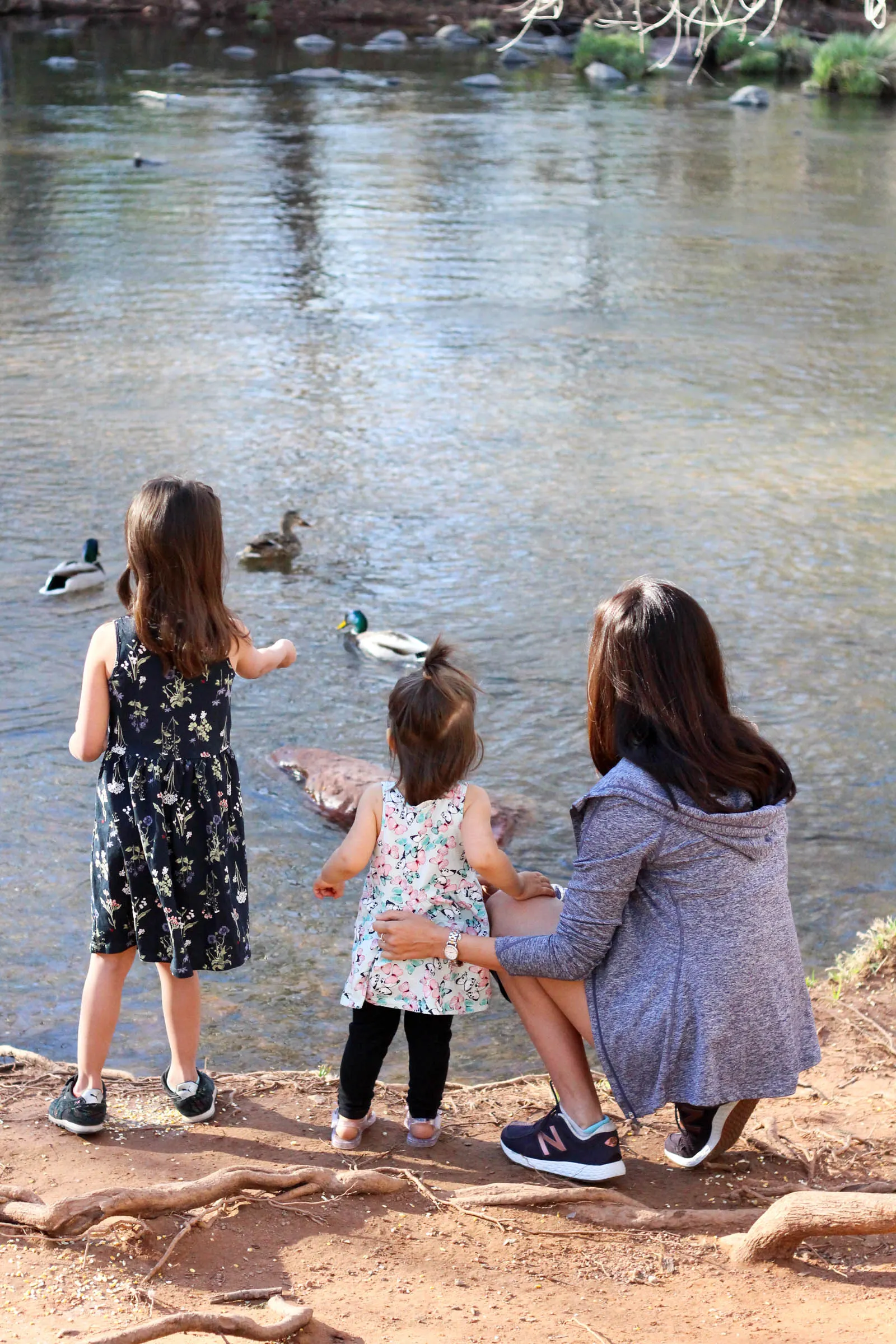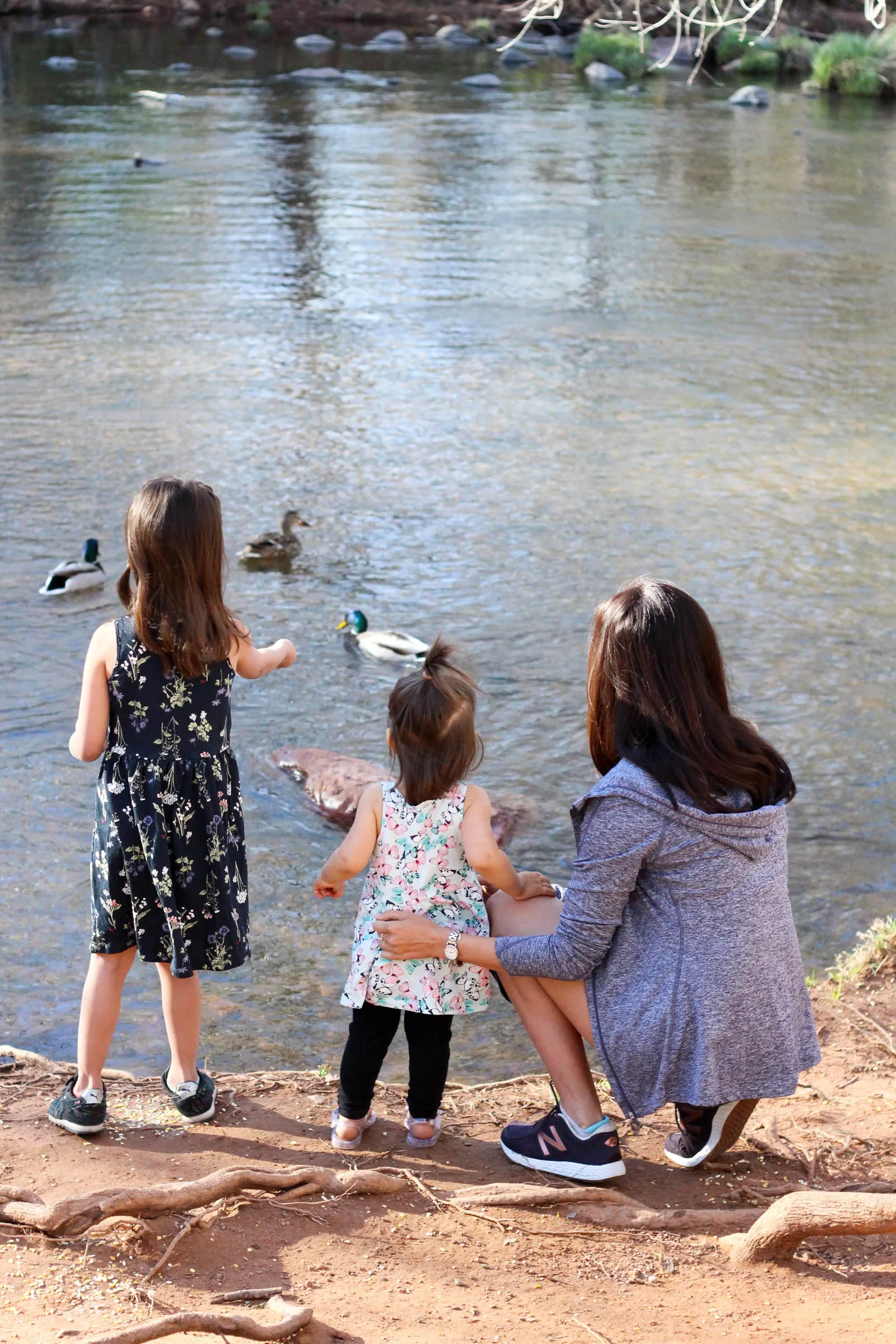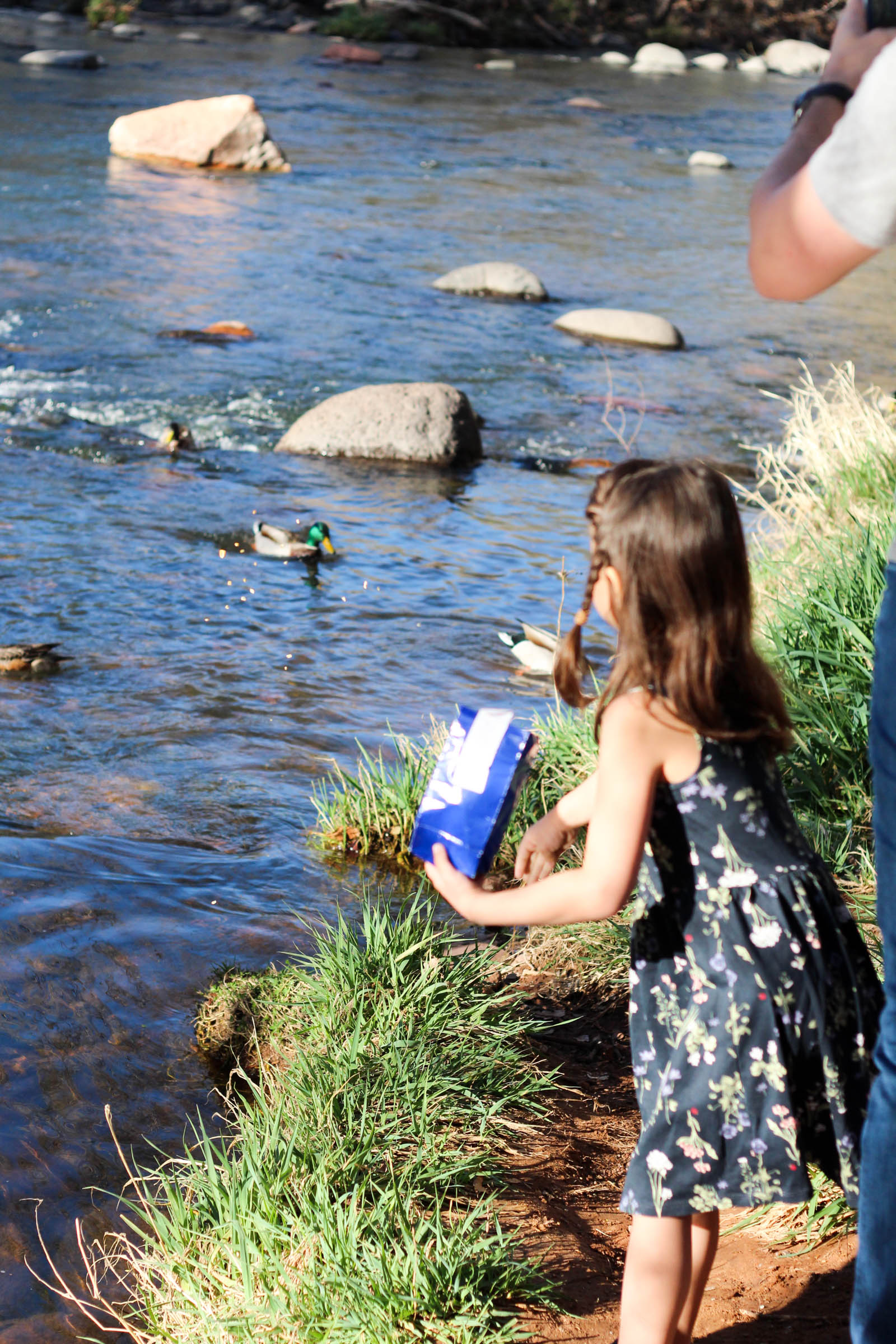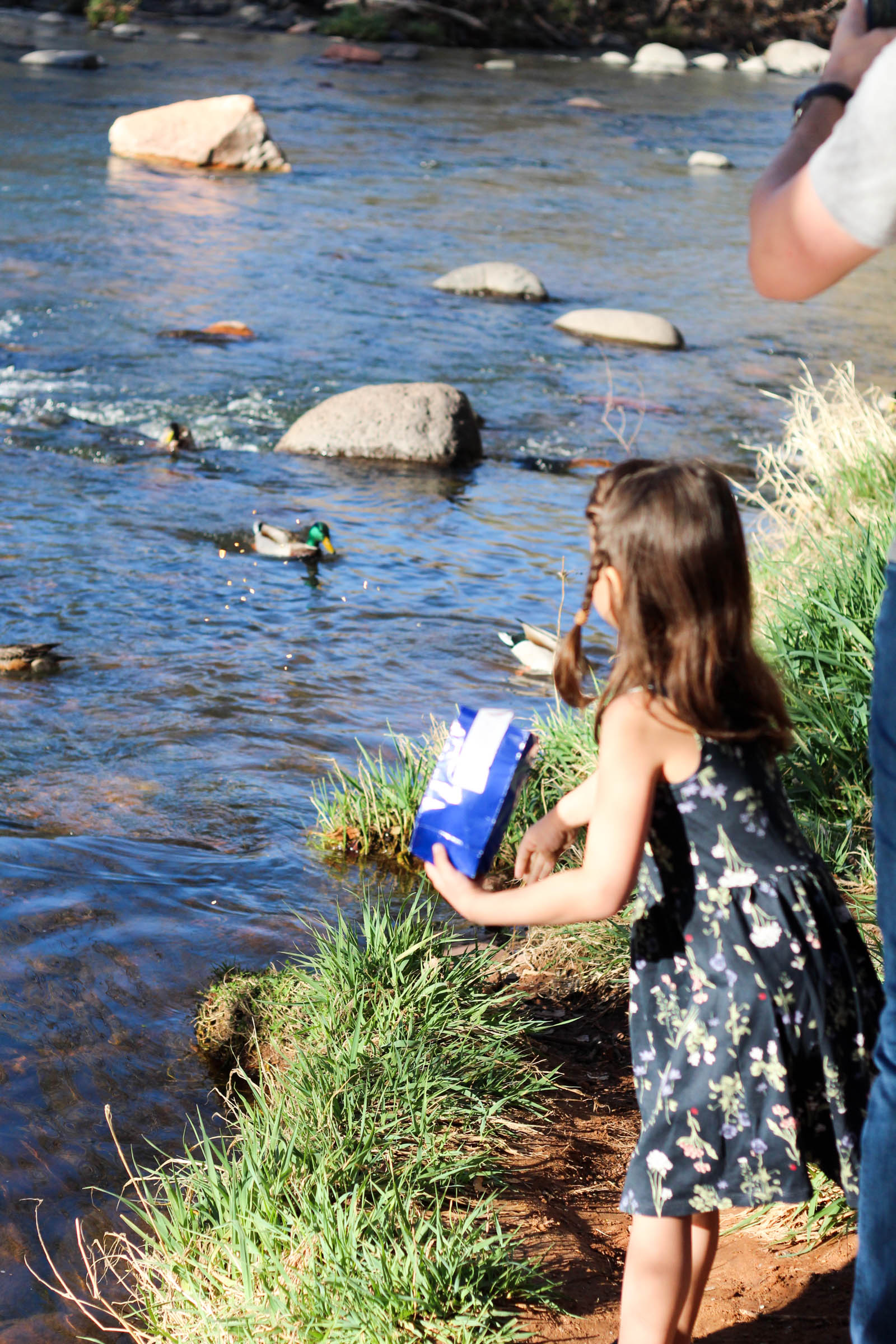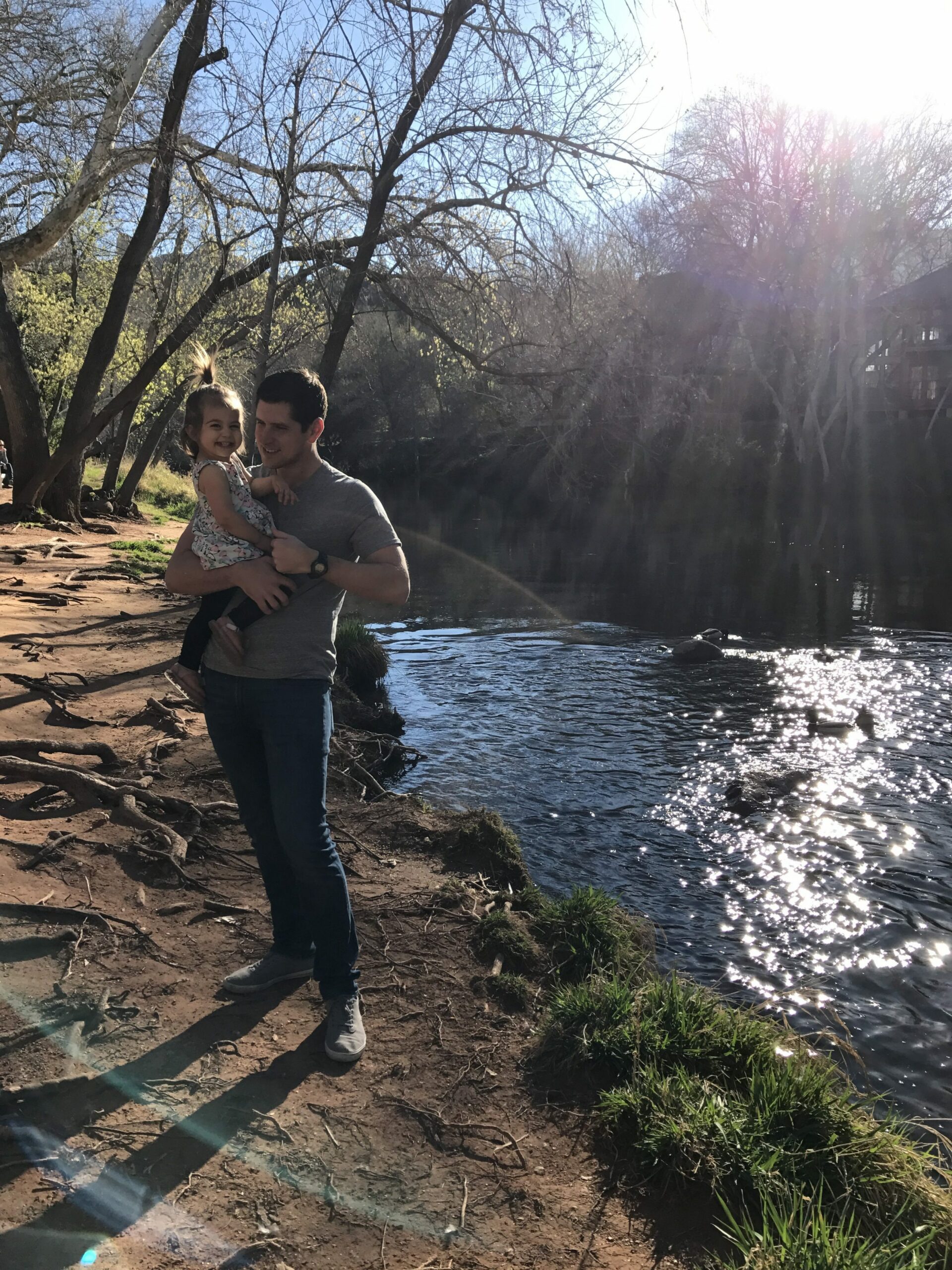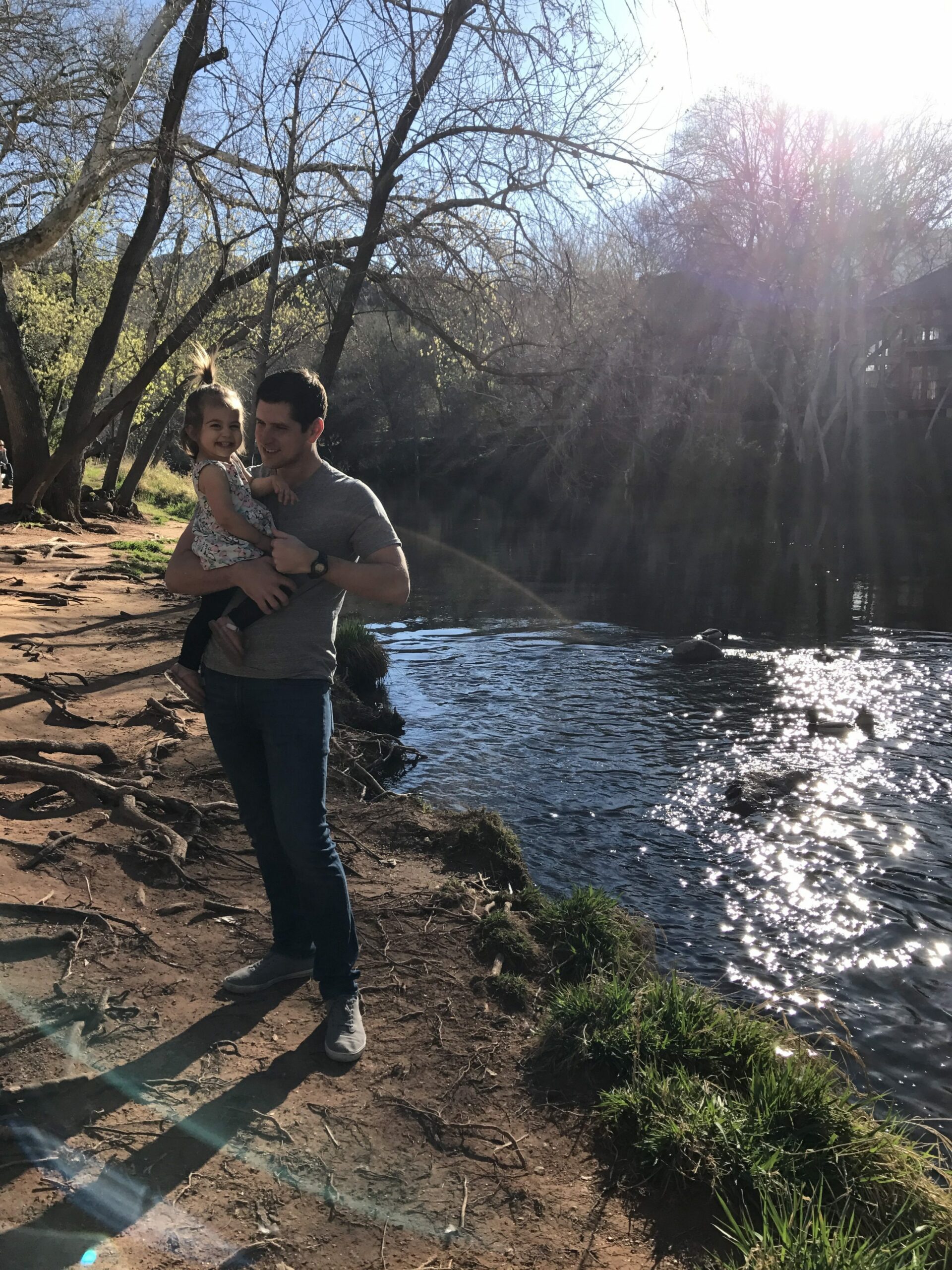 After feeding the quackers, we headed to the restaurant for breakfast. It was an amazing feast of eggs, pancakes, yogurt parfait, and fresh berries -I've never seen P eat so many blackberries in my life, and Liv crushed her pancakes- and I had a fresh green juice with my eggs and oatmeal.
We packed up our stuff for check-out,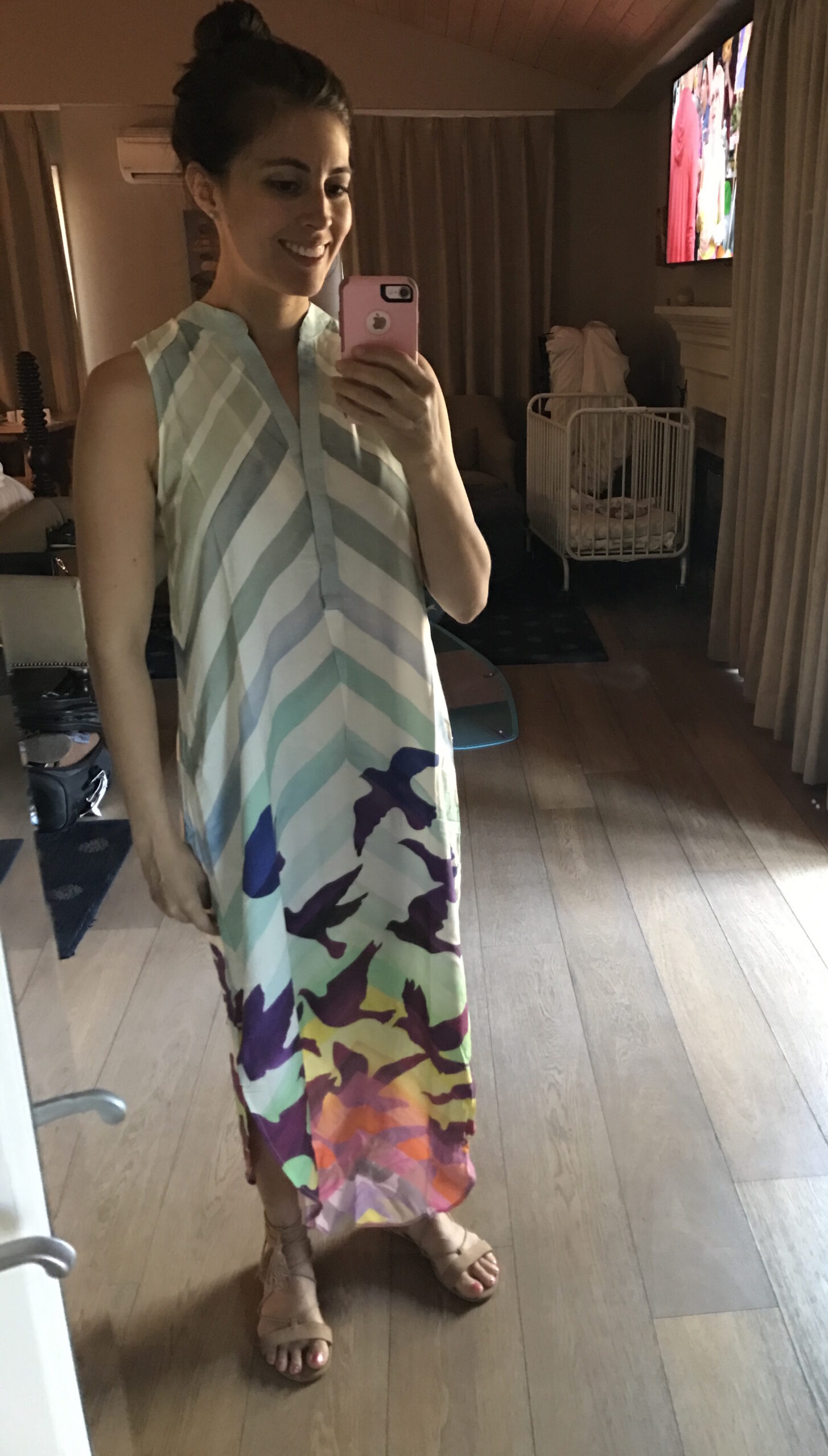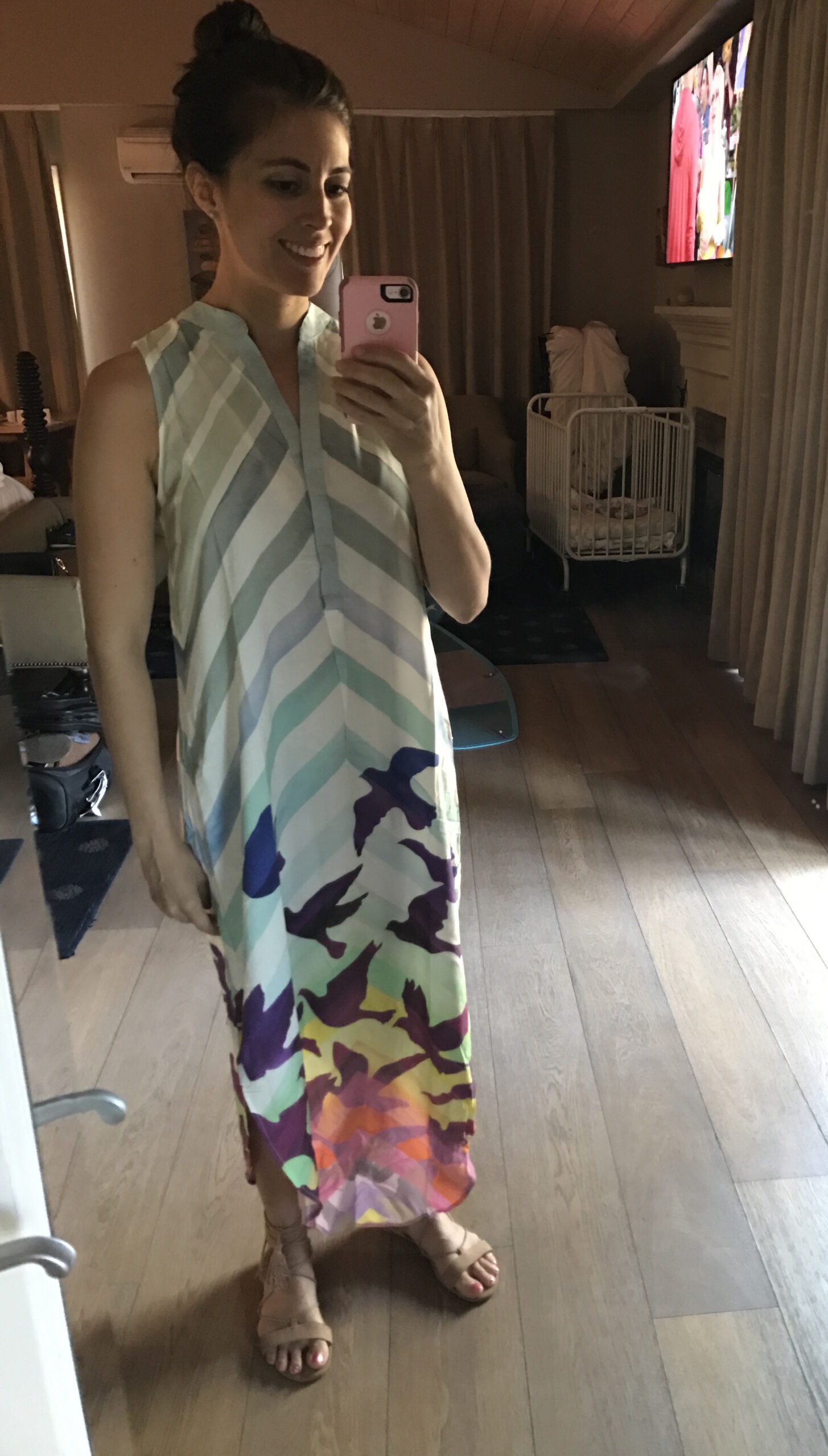 and made a quick stop in the spa for a candle + a bottle of my beloved Quiet Mind spray. The spa offerings at L'Auberge are truly unique, as they use local ingredients to craft body care ingredients, and interact with the environment to creating earthing-inspired spa treatments. I posted about my last spa experience at L'Apothecary Spa here and about forest bathing here. Their sleep treatment was incredibly relaxing, and I got to create my own body custom body scrub.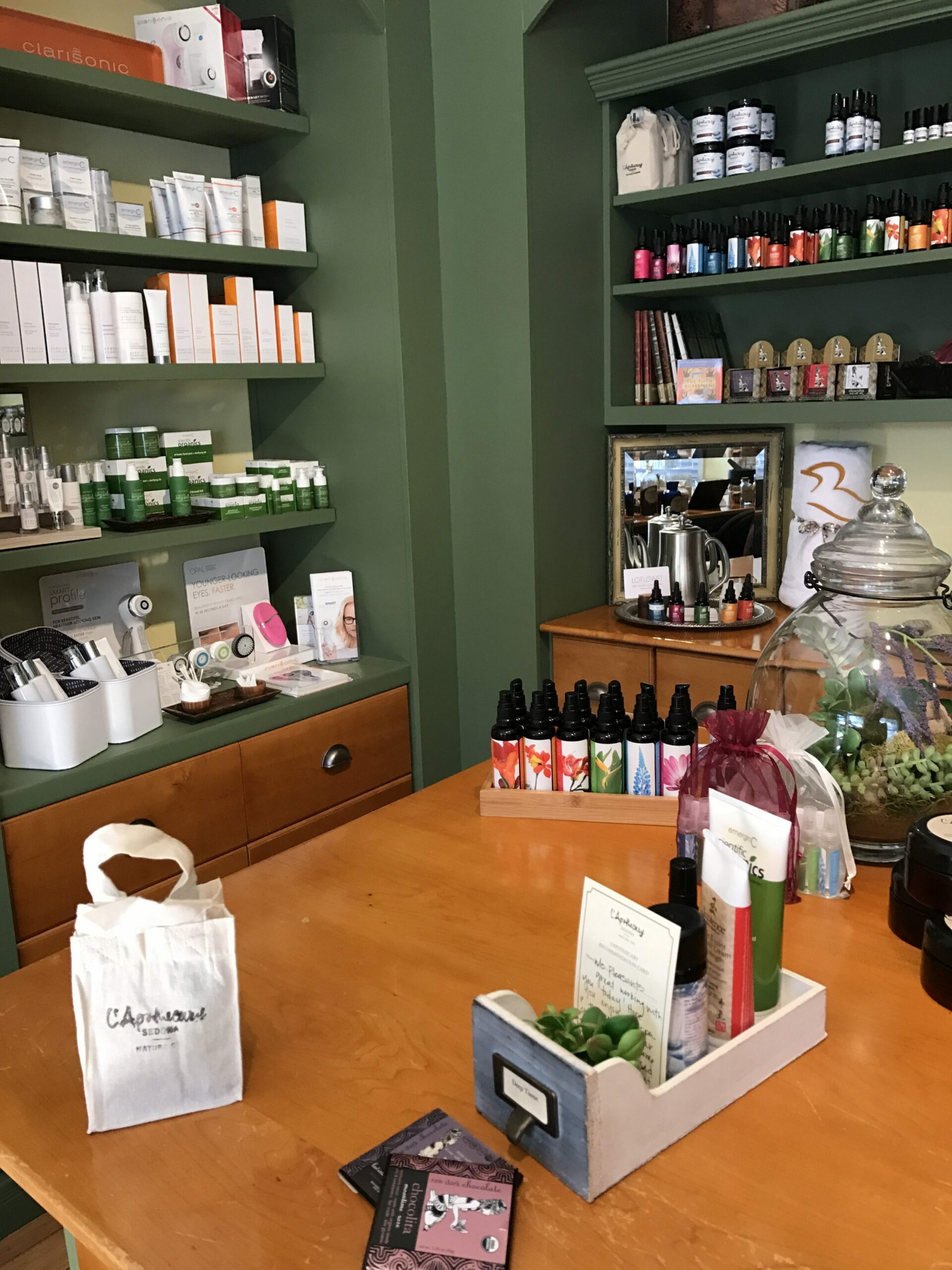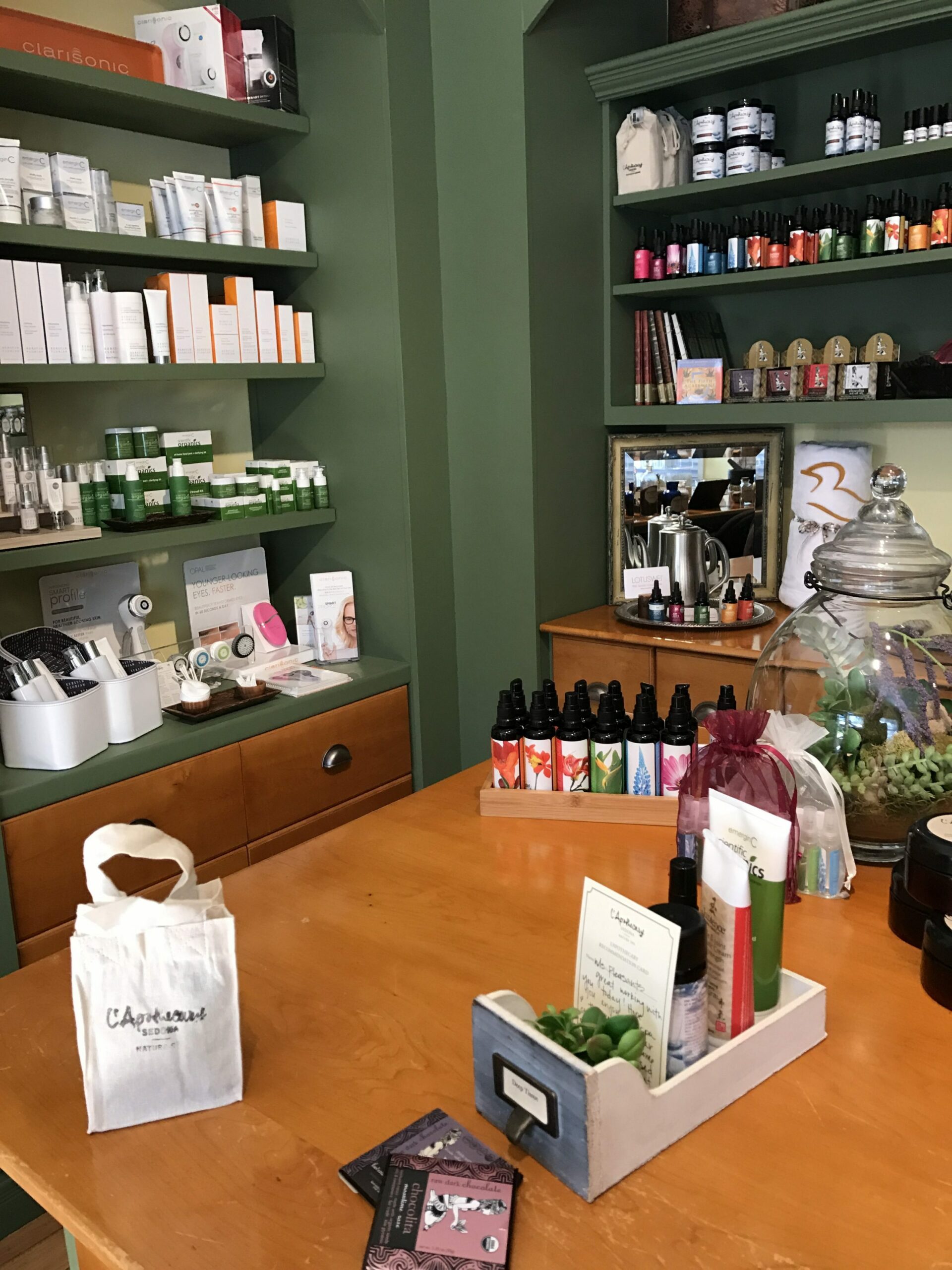 After checking out, we headed to the nearby Tlaquepaque village to explore the shops.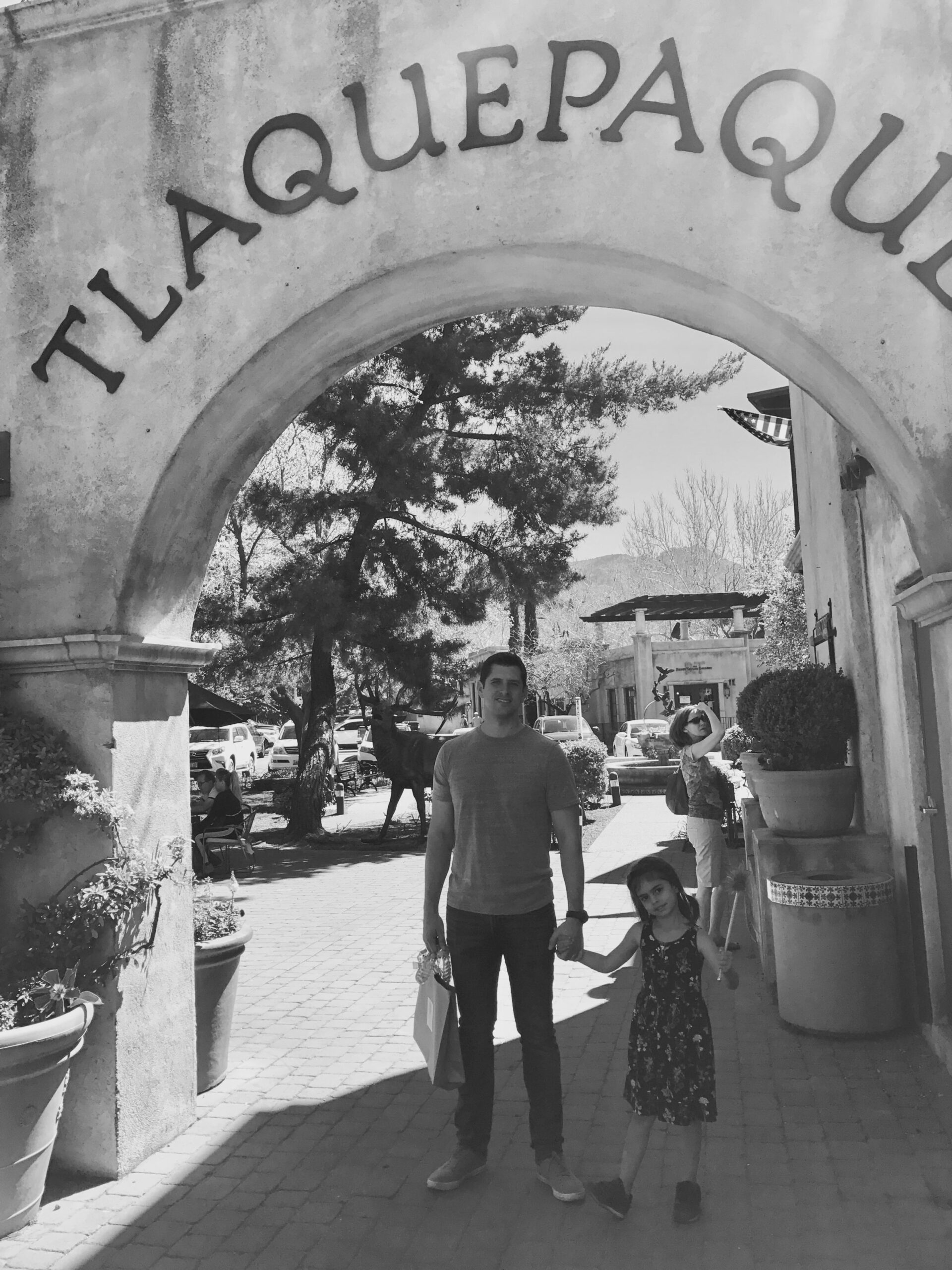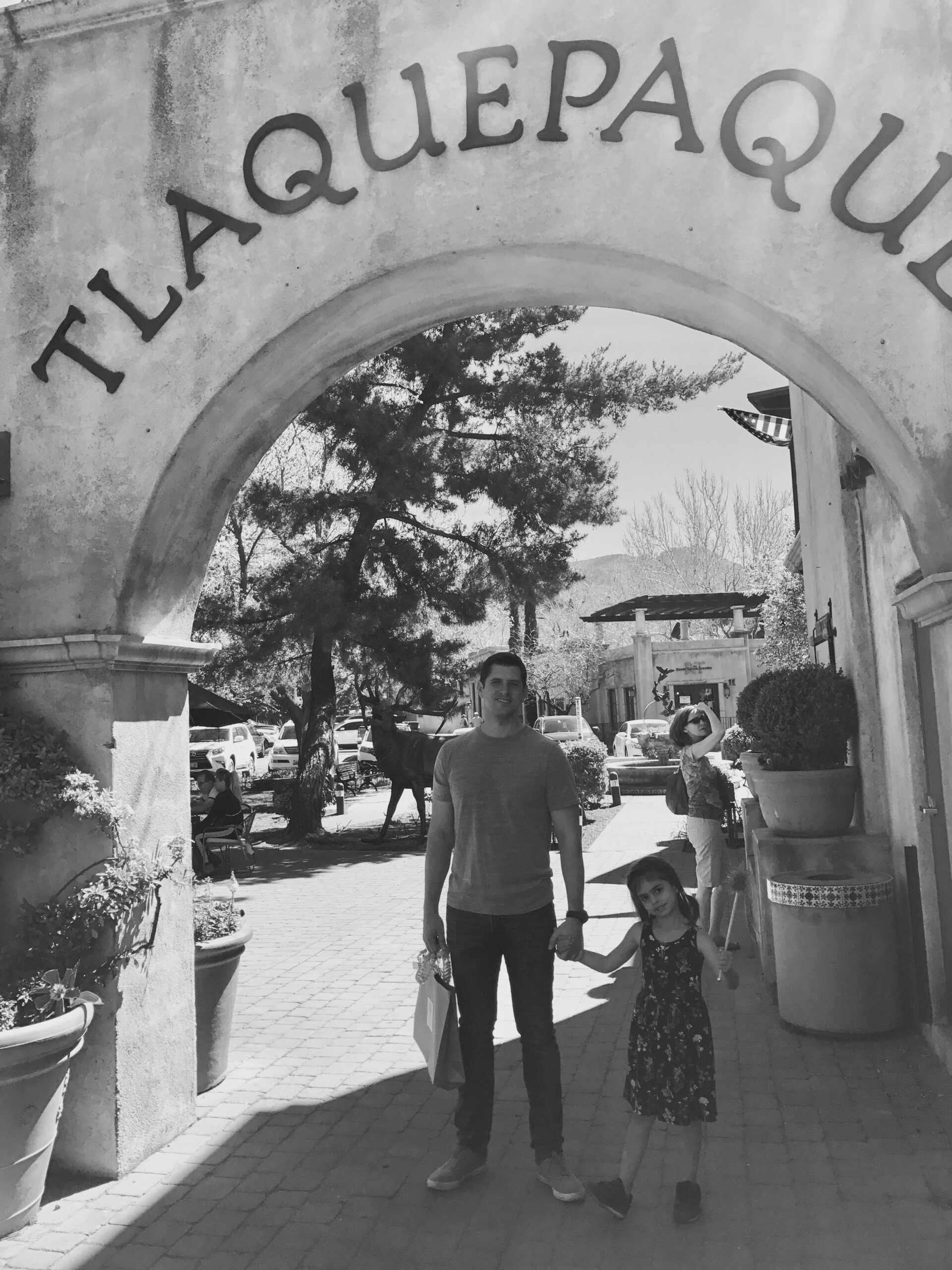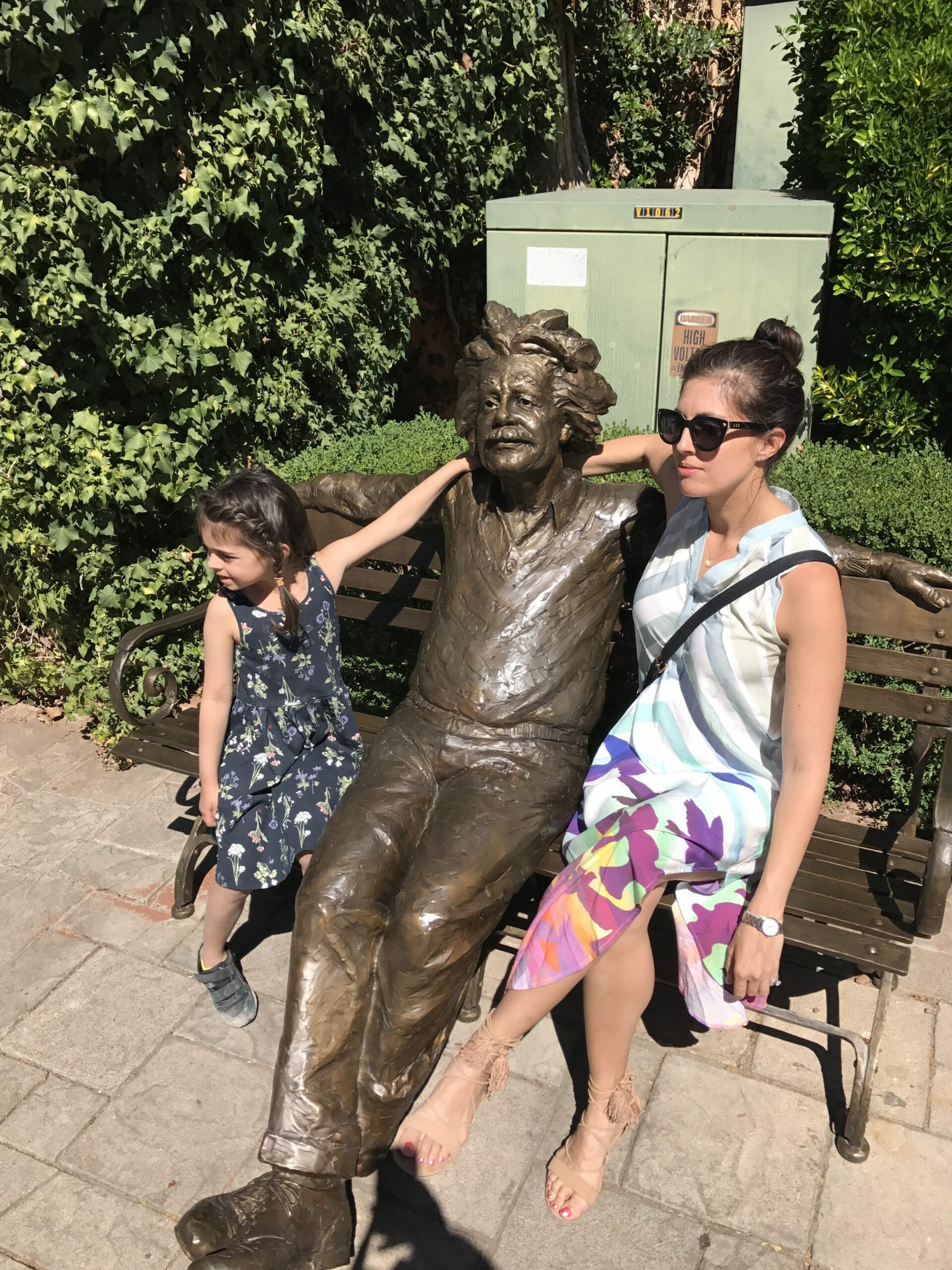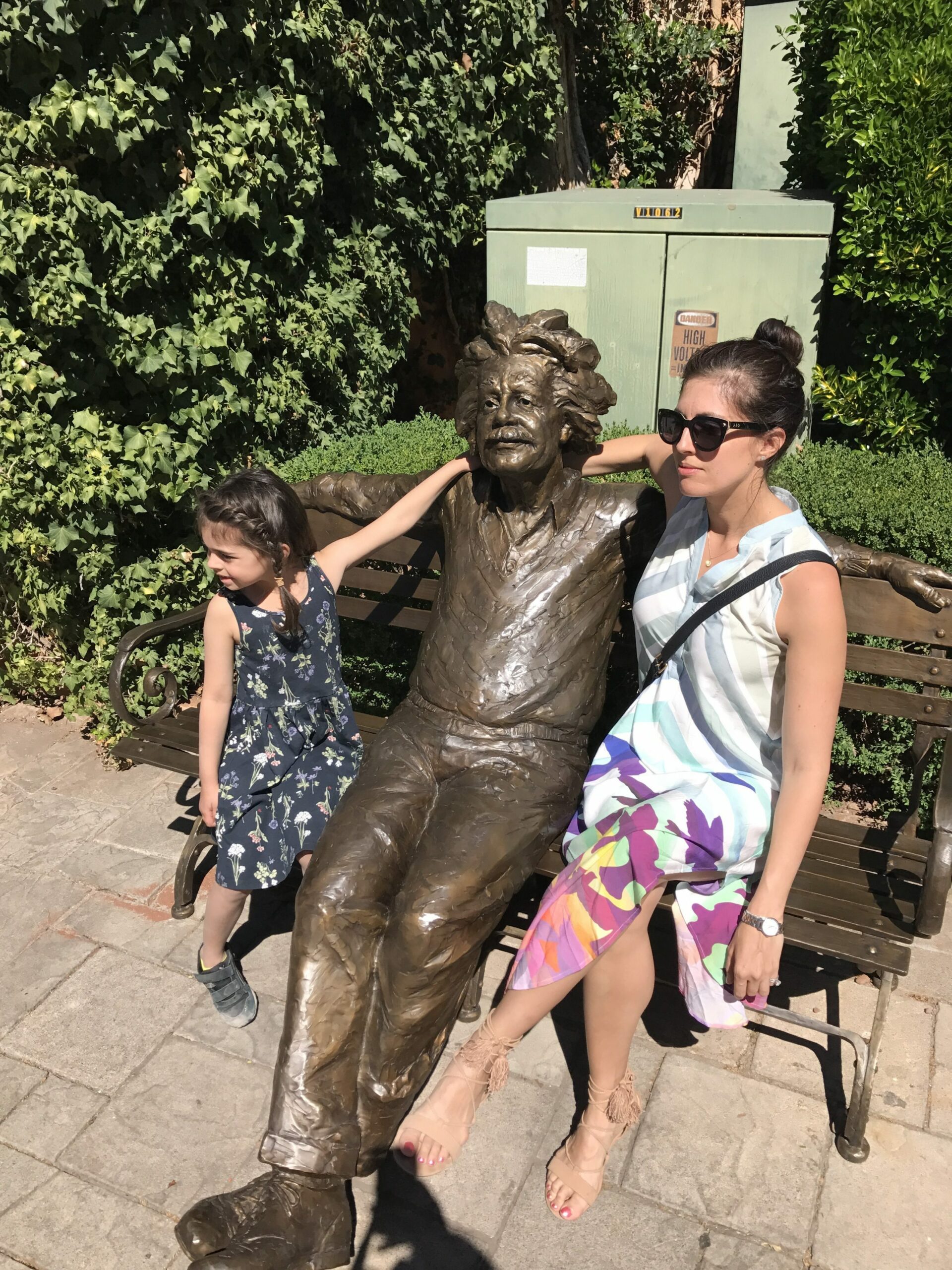 They have a toy store upstairs, which ended up being a gamechanger. It was a little tricky to entertain P on the car ride up to Sedona -we got stuck in traffic for an hour- and this toy ended up keeping her busy for the ENTIRE ride back. She's really into taking things apart and putting them back together, and was completely content figuring out this board. If you have any other similar tricks or ideas to keep her entertained on our upcoming plane trip to Atlanta, I would appreciate them so much!! I'm already planning on buying her a seat and bringing her carseat. (Otherwise, she'll want to be climb and run all over the plane…Halp meeeeeeeee)
After a lunchtime stop at Whole Foods in Phoenix, we were back to the pups! (They had a sleepover at my madre's.)
It's funny because when we were back at the house, I told the Pilot that even though we were back home, it doesn't really feel like *home.* It's been such a temporary thing, I think we still feel like we're at a hotel, and definitely haven't completely settled. I think that short-lived stay has really encouraged me to just enjoy the present and enjoy these random adventures with the fam. Maybe one day we'll be in one place for more than a couple of years, but for now, it's going to be awesome sharing fun memories all over the place with these little nuggets.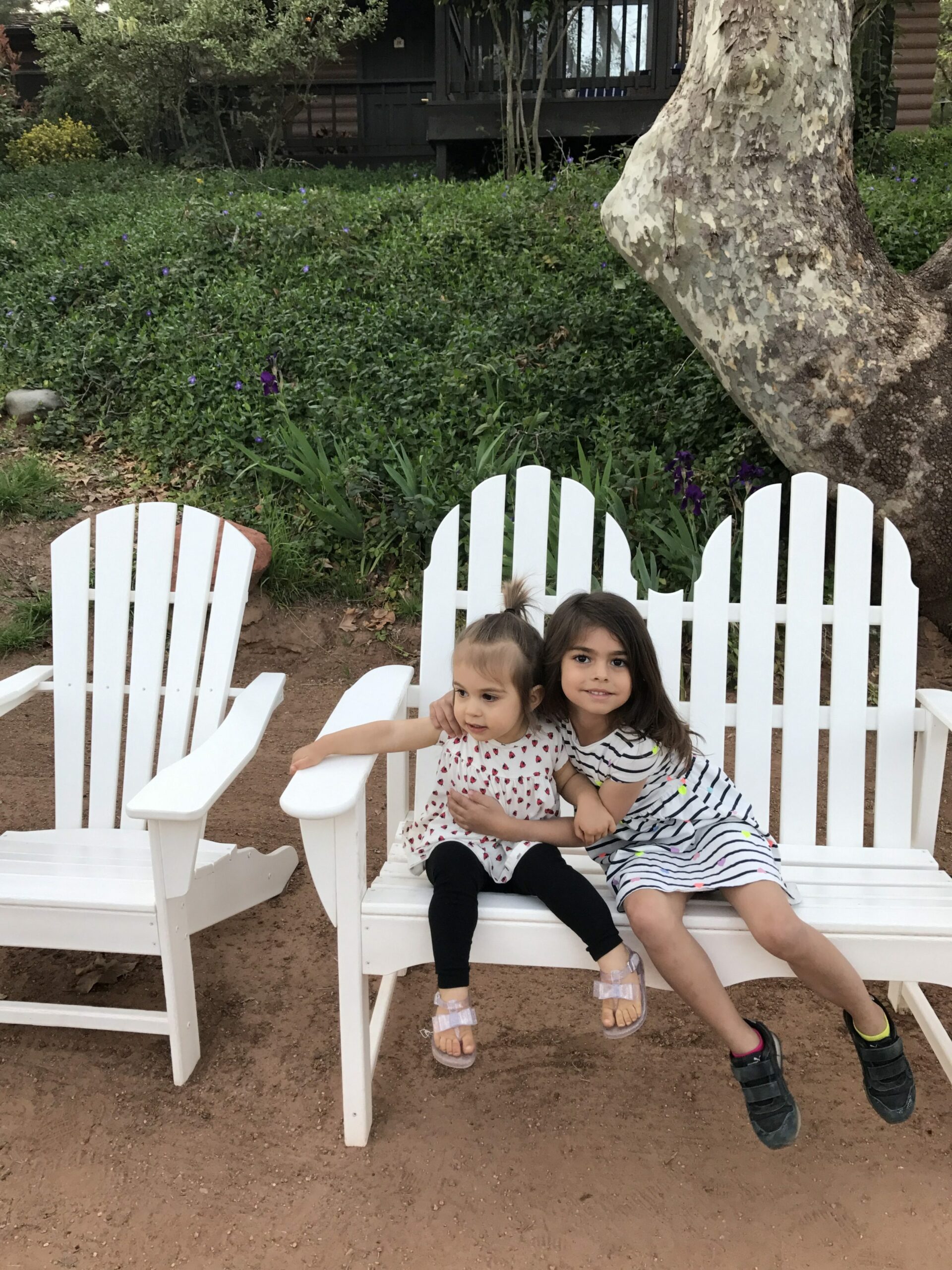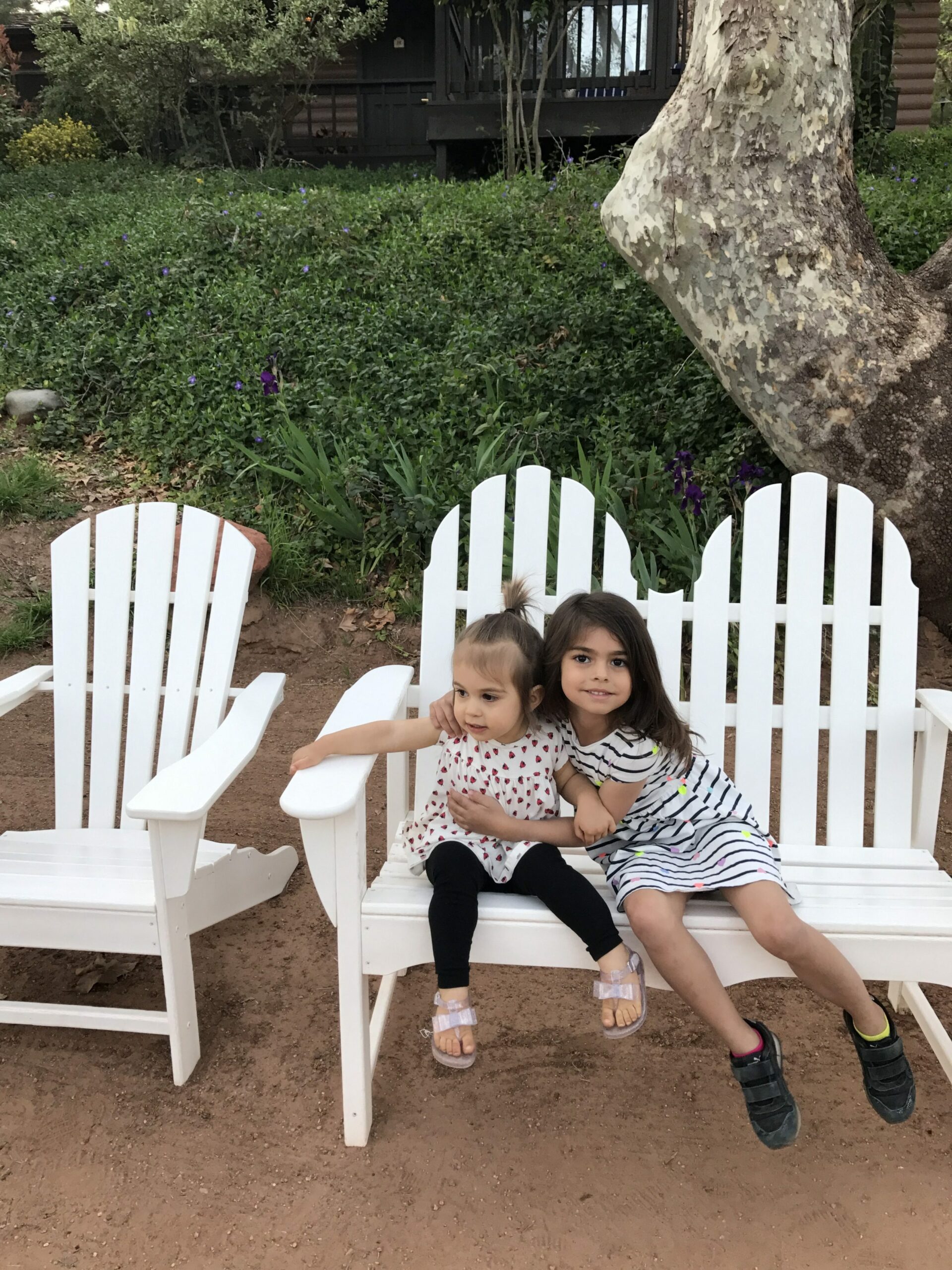 I hope you have a wonderful day!
See ya in the morning with your spring fitness plan, plus more details about our upcoming barre bootcamp. 🙂
xoxo
Gina