Tucson Workouts + HIIT & Row Cardio
Hiiiii 🙂 How's your morning going? We're back on the road to San Diego after an amazing trip to see the fam. I was so excited that we were able to drive down to celebrate my nana's birthday and see everyone. While we were there, we enjoyed the usual family parties and get-togethers, the food (THE BEST food), and even got in some amazing workouts – like the HIIT and Rowing Workout I'm going to share with you!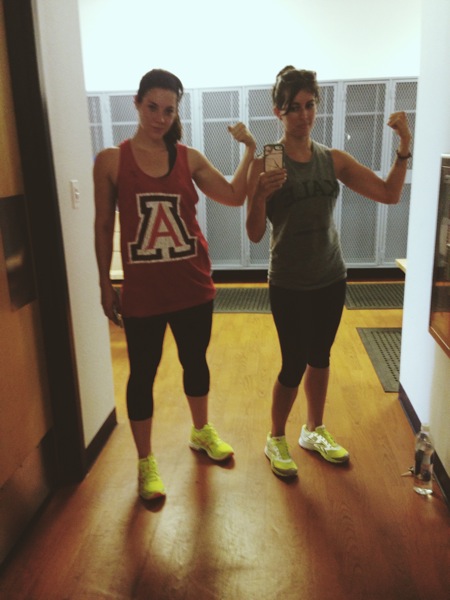 (Arizona wildcats + kale = two of my favorite things)
This Weekend's Workouts
Saturday: Base gym blitz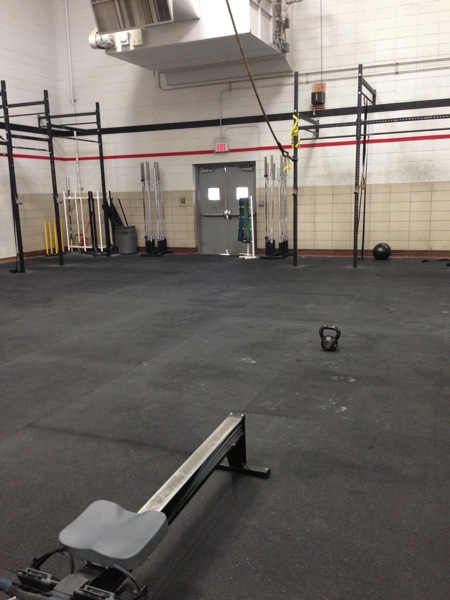 (Crossfit gym on base with pull-up bars, rings, rowing machines, kettlebells, medicine balls, barbells + plates, and tires outside)
This was one of those fast, furious and amazing workouts. I love working out at the base gym; it's a motivating atmosphere and they have pretty much any equipment or cardio tool you could wish for.
I started the set off with 10 minutes of rowing, then did 20 minutes of strength (circuits with upper body emphasis since I knew I was taking a barre class the next day) and ran a quick mile before heading back to Kyle and Meg's to get ready for Nana's birthday celebration.
Sunday: Barre3 class + HIIT workout with Meg
Barre3 was fantastic. As you guys know, I teach barre classes, but our format is entirely different. It's always fun to switch things up!
Barre3 incorporates more of a mind-body emphasis, with Pilates and yoga elements sprinkled in the workout. I especially enjoy the stabilization work and balance challenges. Class was even more wonderful because I got to work out with my friend Kate, who owns Barre3 Tucson.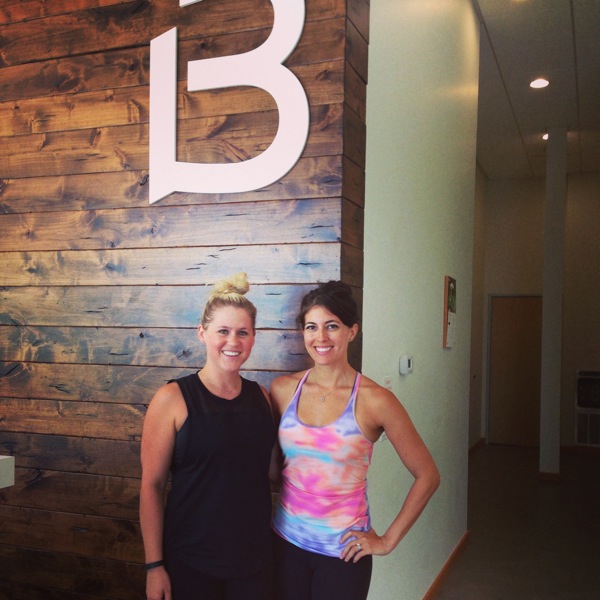 It was amazing to see all of her hard work come to fruition. The studio and space are absolutely gorgeous: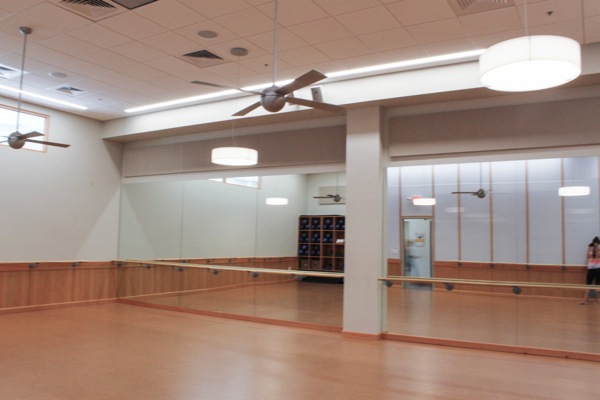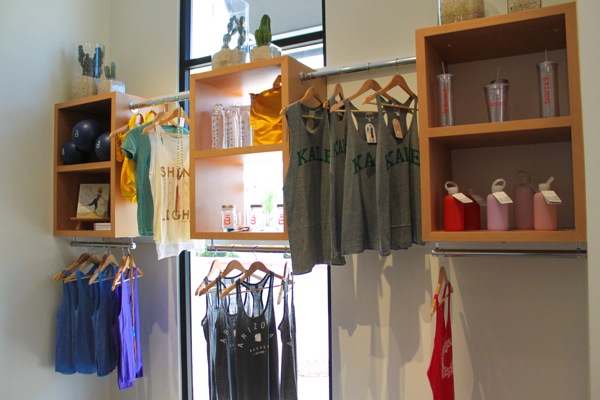 (and mamas: they have a play lounge so your kiddo can enjoy supervised playtime while you shake and quake in class)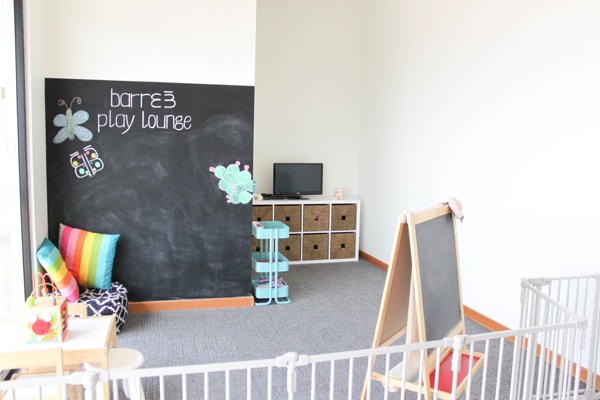 Can't wait to take another class when I'm back in T-town 🙂
HIIT and Rowing Workout
Here's what Meg and I did for our HIIT workout. It was an awesome sweaty cardio workout, and changing things up between traditional HIIT and rowing intervals kept us going strong.
Monday: OFF
Tuesday: Another base blitz (30 minutes strength, 15 minutes HIIT intervals). I would have loved to sneak in a Session yoga practice but I didn't want to miss any of the family events or fun, especially since today is our last day here.
One of my favorite things to do while visiting cities (new or familiar) is to take some classes or get in a workout while I'm there. For this trip, it worked out (pun? heh) especially well since the Pilot had to study during Liv's nap time. I headed out for a quick workout and made it back before Liv was up.
When we're out of town, I usually like to wake up early to get in a workout before the day officially begins, but for this trip, I snoozed until Liv woke up every single day. It was pretty glorious.
Do you like taking classes or doing your own thing when you travel? Do you make in a point to get official workouts, or just count on walking/exploring?
Hope you have a great morning!
xoxo
Gina