After one night of nightmares (which I wrote about), the next night I woke up to a fork in the bed.
Not even joking. Bella took my "lunch fork" out of my work gym bag and brought it into our bed. When I rolled over, I thought my leg was on something wet, which was enough to have me jump up in fear. A fork. Who knew.
Last night was peaceful and lovely- an awesome slumber after a nighttime cardio sesh, date with the creepy foam roller, and set of deadlifts with a barbell.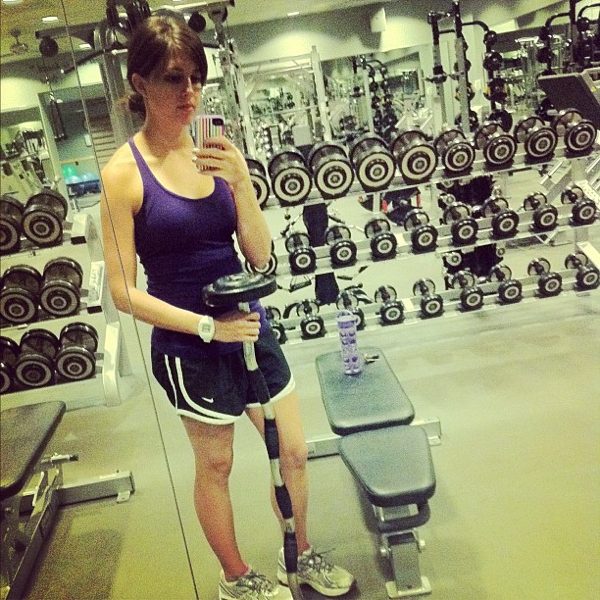 I'm really trying to build strength in my back, since it's been hurting lately. I'm not quite sure if it's from all the body poppin' in Zumba, or from picking Liv up all day. Either way, I'm trying to focus on core strength in general.
Breakfast: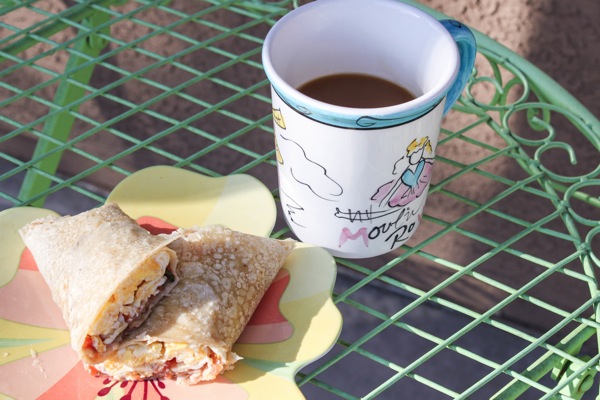 Dinner last night was made my someone else. We were running errands at La Encantada and decided to eat there since we were both already hungry.
AMAZING Ahi tuna appetizer (with wasabi sauce)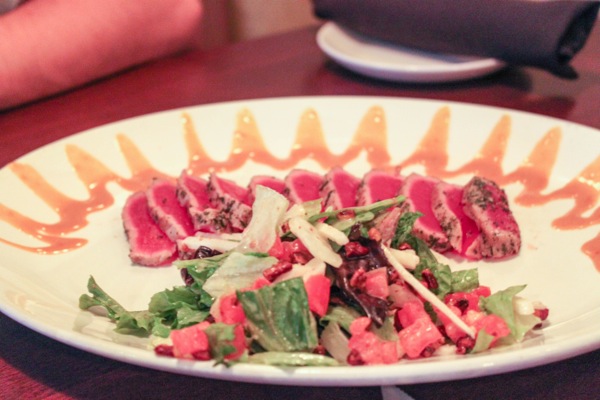 and the salad beast of my dreams: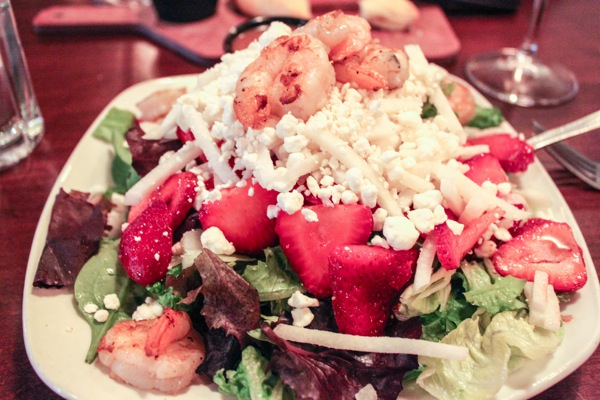 Greens, jicama, strawberries, grilled shrimp and goat cheese with balsamic dressing. Salad love.
It's a Zumba day over here, so I'm about to load my iPod and get everything together. Two new songs today! Here's hoping I remember them and don't end up making something up on the spot. Not that I would ever… 😉
Hope you have a very happy humpday!
xoxo
Gina
Something to do: Check in! What's on the fitness agenda and menu today? Thank you so much for your awesome feedback on Workout 2 and CONGRATS to some of the ladies who are rocking it out this week: Angela, Caitlin, Madison, Stacy, Beth, Erin, Maria, Mallory, Kate, Shayna, Natalie Rae, Aly and Rachel!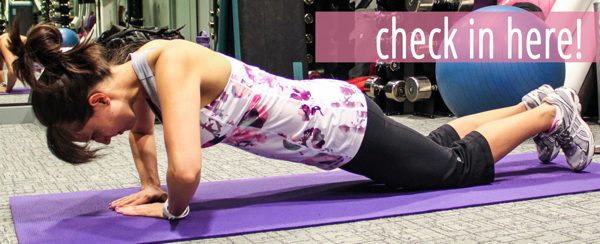 It's a much-needed rest day for all the Summer Shape Up girls (and dudes) out there. Here's a beautiful, rest day kinda song: 
New Family post: Not on schedule