Hi everyone! It's meeeee again:) I have a lot of pictures to post and didn't want to overload ya'll in the morning, so here's some more Vegas fun from today 😀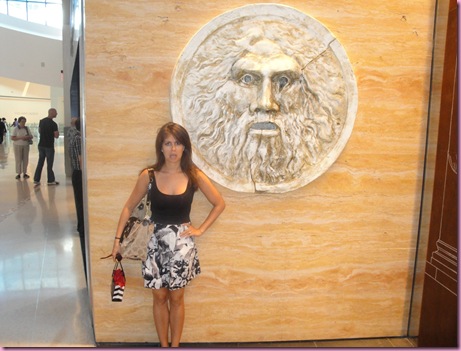 Goofer 🙂
We had breakfast at an AWESOME restaurant in the Paris resort, called Mon Ami Gabi.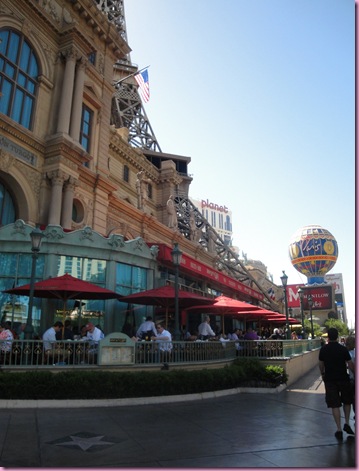 Everything on the menu looked pretty face-rocking.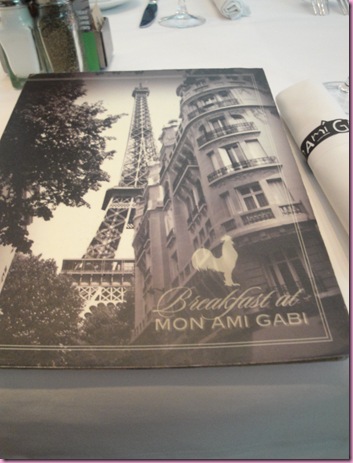 We each had some fresh orange juice: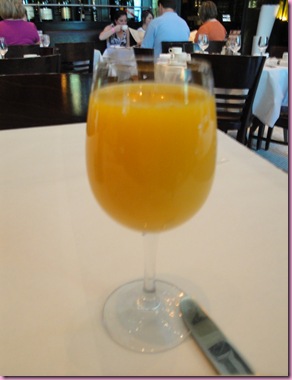 I chose the egg white omelet, with no sauce and no cheese (so it was basically a giant egg puff), with fruit and gluten-free bread… which ended up being MILLET BREAD. I could have kissed the server 😉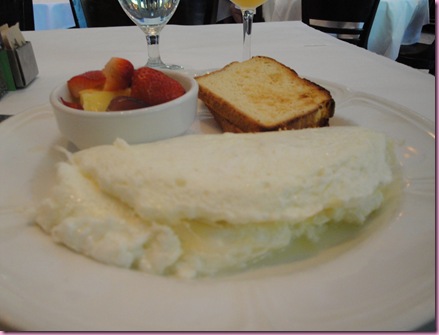 With buttah and preserves: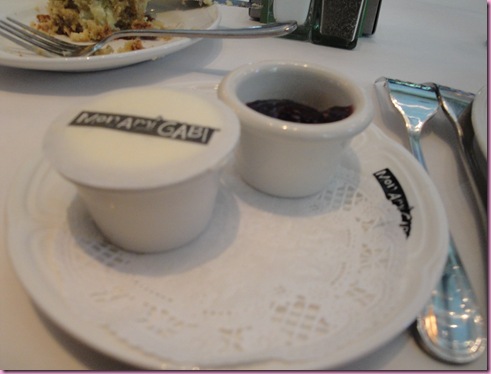 Check out the GIANT hunk of coffee cake that the pilot ordered.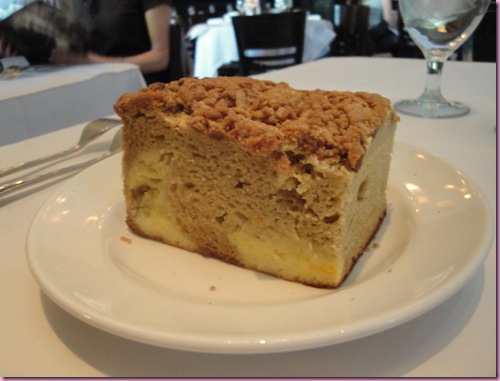 This piece was seriously massive… here's his hand in the pic for reference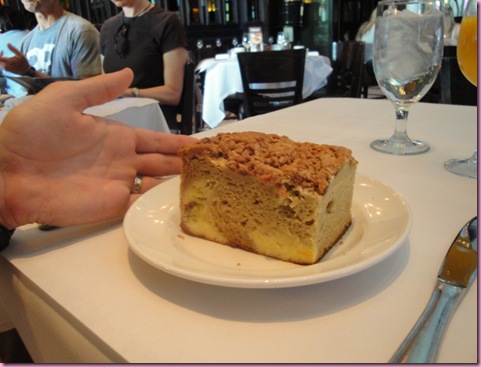 Um, yeah. To make it even more amazing, the coffee cake was fresh out of the oven. The top was crispy and inside was soft and gooey. I had a few bites and tried to keep my moaning at an indoor-moaning level 😉 Foodgasm.
The pilot's eggs benedict: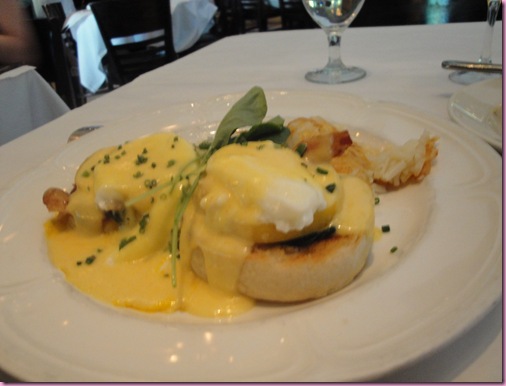 After brunch, we walked and walked….
and shopped 😀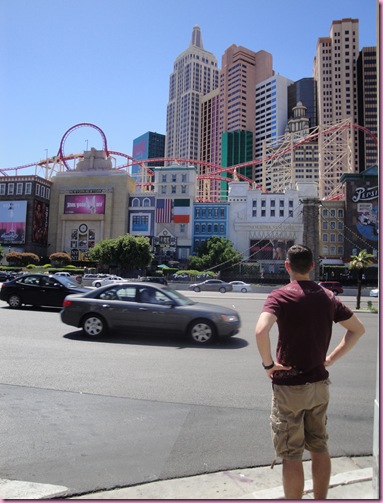 and before we knew it, it was lunchtime.
I really wanted to show the pilot the glory of the Canyon Ranch grill at the Venetian (where Ashley and I ate on Friday) so we grabbed lunch from there.
A carrot, apple, beet, ginger juice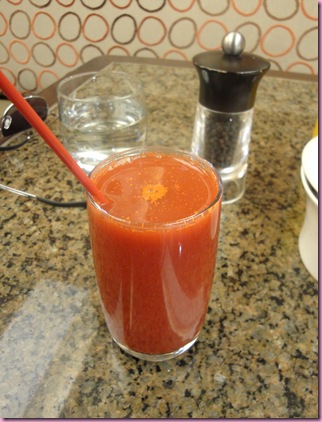 Quinoa Salad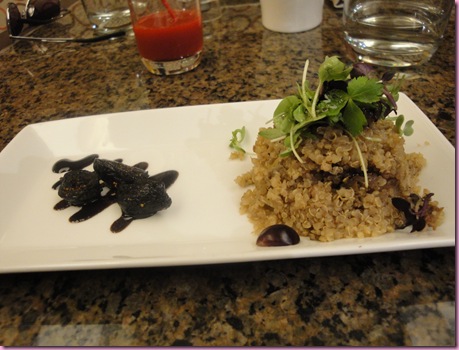 Greek chopped salad with no cheese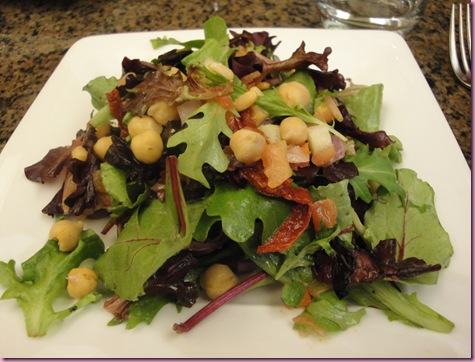 And the pilot's BBQ salmon and veggies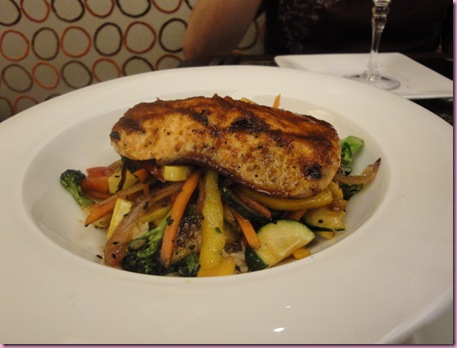 'Twas legendary 😀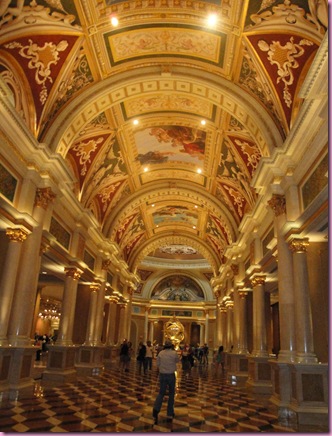 We're just resting our feeties at the hotel for a sec before getting ready for dinner and I might do a yoga podcast to stretch. After Mesa Grill, we'll probably walk around and then watch the fountains at the Bellagio again before we come back to pack.
See ya bright and early from the airport 🙂
xoxo,
Gina