Hi guys! Happy Monday! Hope you're having a wonderful morning 🙂
We had an AMAZING last night in Vegas <3
The pilot argued with Caesar: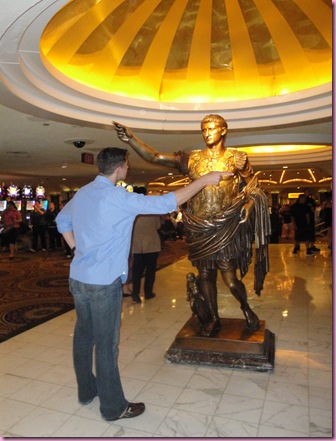 I fought Joe Louis: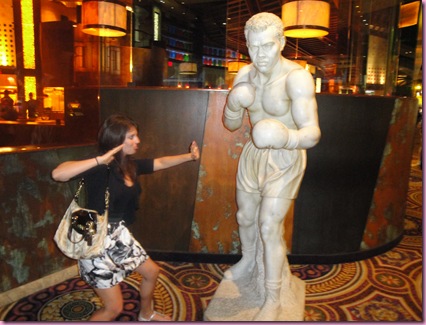 And we had a trip to foodie heaven at the incredible Mesa Grill – one of my favorite cheffer's (B-Flizzle) restaurant.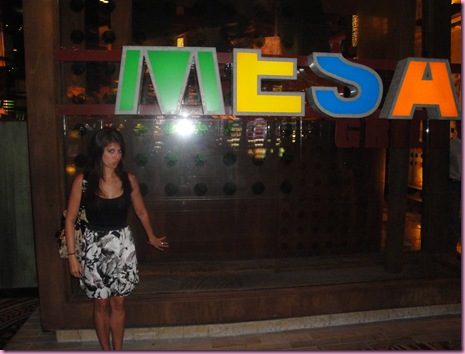 The interior to the restaurant was gorgeous. Funky, classy and Southwestern.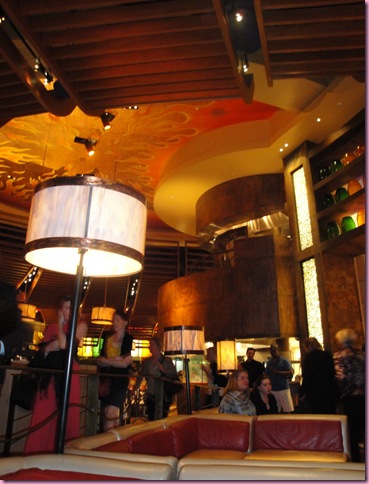 The bar: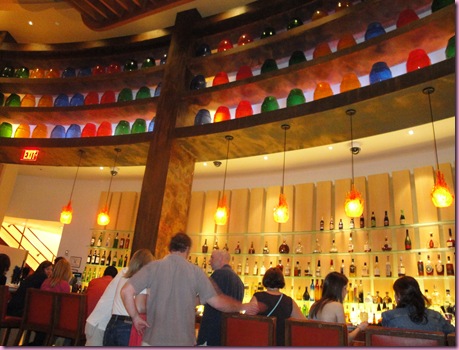 Per many recommendations, we started with cactus pear margaritas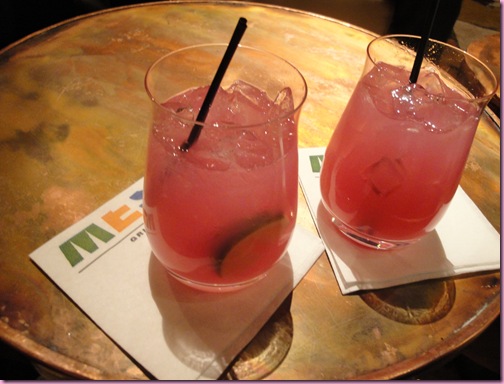 They tasted like pink lemonade, minus the tartness. So. Good.
Everything on the menu looked incredible…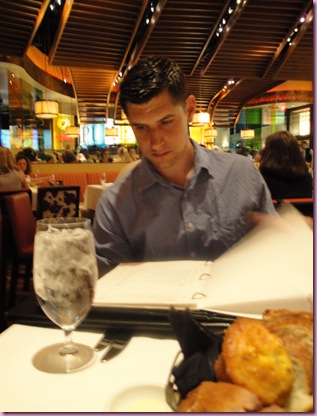 Including the pilot 😉 Heh heh.
Our server brought out a basket of fresh bread, with an egg bread, raisin-walnut and a blue corn and yellow corn muffin.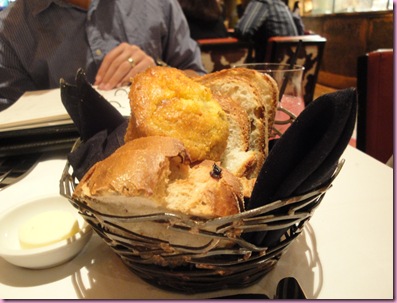 The pilot and I split the muffin: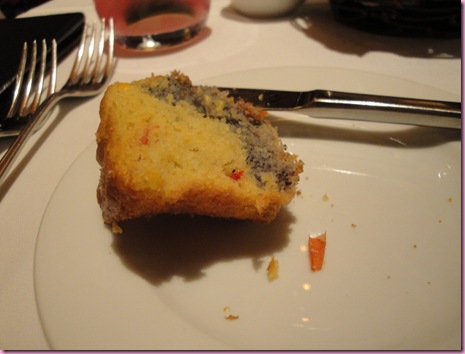 and it was perfect. Dense, chewy and flavorful 🙂
For an appetizer, we rolled with the goat cheese queso and blue corn tortilla chips.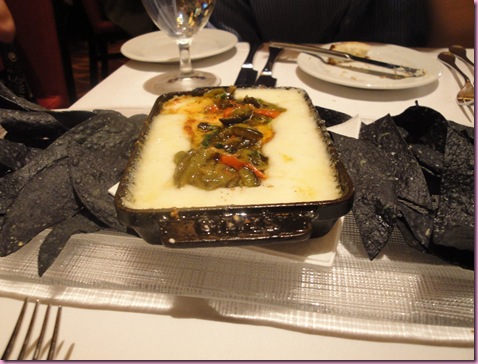 Total foodgasms. It was topped with green chiles, jalapeno, red pepper, cilantro and olive oil.
The shrimp tamale was beckoning to me.. so I rolled with that 😉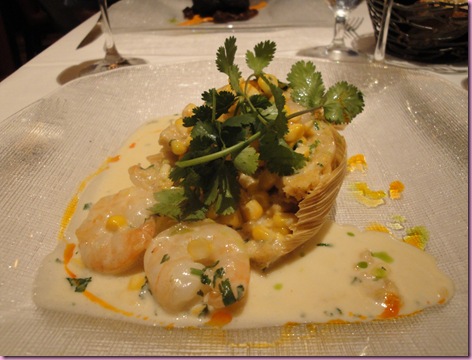 Usually, I'd order it without the cream sauce.. but I don't want to insult Bobby Flay 😉 And after tasting it, I wouldn't kick the cream sauce outta bed if you know what I mean 😉
We shared a chopped salad minus cheese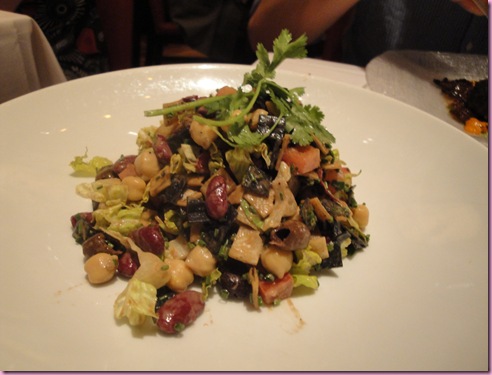 And the pilot ordered the coffee-rubbed filet mignon.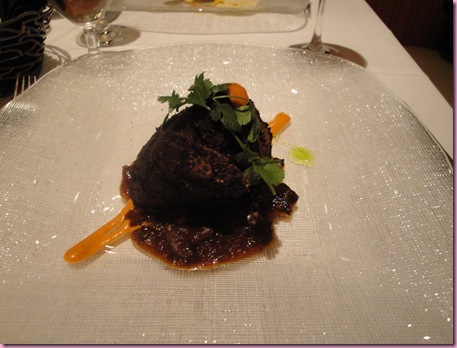 He said it was the best steak he's ever had.
Sadly, we were WAY too stuffed for dessert—the portions were extremely generous. Everything was delicious and our meal was the perfect way to cap off our foodie frenzy through Vegas 😉
We watched the fountains at the Bellagio one last time and called it a night 😀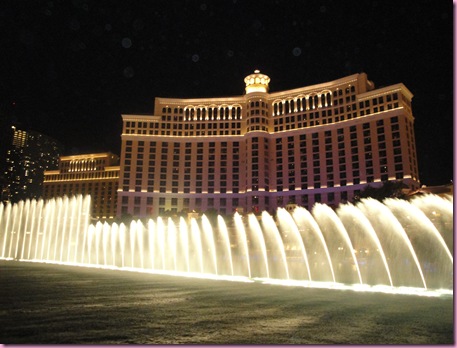 Time to hop on the plane!!!
See you from Valdizzy 🙂
xoxo,
Gina