Hi friends! Happy humpday! This morning's subject for The Skimm was "Whooaaaa, we're halfway there" and now Bon Jovi will be stuck in my head all day. Here's what's been happening around here and then I have some tips to help you stop wasting time at the gym!
Today's Happenings
What are you up to today?? We are packing up and getting on the road to Tucson! I CAN'T WAIT to see the fam, swim in Mexican food, and visit some Tucson faves. It's going to be a great weekend. <3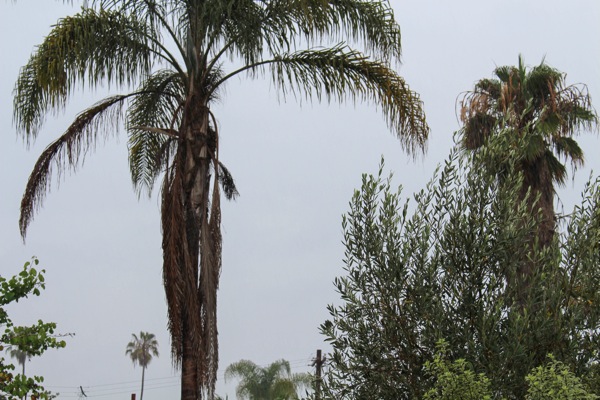 A commenter mentioned the other day that Caro has been missing face time on the blog, so here's a little update on this lovely lady.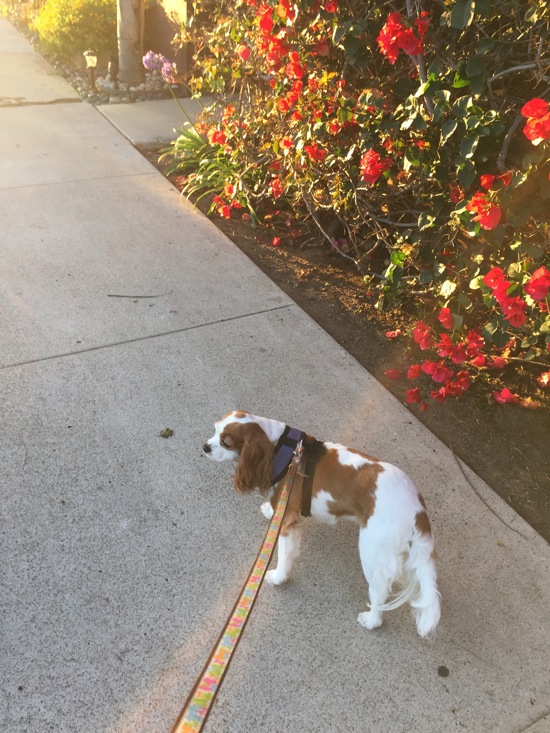 She is doing really well, and I still feel like we're always learning different quirks and facets of her personality. I wasn't sure when I'd see the day that she actually enjoyed walks (remember when she used to ride in the wagon with Livi? haha), and those days have definitely arrived. When I take out the leashes, Caro starts shaking with excitement while Bella runs around in circles like a maniac. Caro spends about 90% of her life sleeping (our dog groomer/sitter told me it's a Cavalier thing), but will wake up to hang out if:
we're cooking some type of meat (Bella taught her how to stand in the kitchen and look pathetic),
we're heading out for a walk or the dog park,
she's eating or running around outside,
or if there are fireworks going off. She HATES them.
Post-workout snack love: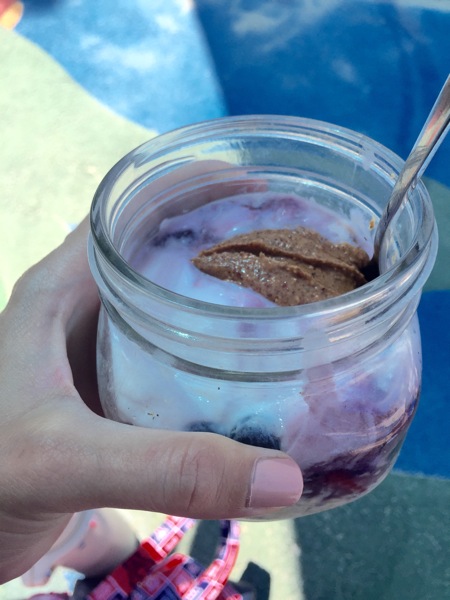 Oats on the bottom with almond milk to soften
Goat's milk Greek yogurt <— they have it at Whole Foods by the goat and sheep yogurt. It's deeeelicious and has 12g of protein
Berries
and a blob of almond butter
Gym Time Wasters
Last week, I was reading an older article about the time that's wasted at the gym. I think the numbers in the article would be even higher today with the increase in social media platforms. It made me laugh because that totally used to be me. It's not that I was there with the intention of wasting time, but I spent a lot more time getting "set up," adjusting my clothes/headphones/equipment, or even just wandering around because I didn't have a set plan in place. For a while, I also had to stop working out with my phone because I found myself browsing Facebook or Instagram in between sets and knew that I could do that later.
After we had Liv and gym time was much more limited, I streamlined the process and get in and out of there! Now I'm kind of at an in-between phase while we wait for baby #2's arrival, because I'm still trying to get in a workout 5 or so times a week, but don't push myself the same way. I'm definitely reading on the cardio equipment a lot more these days. 😉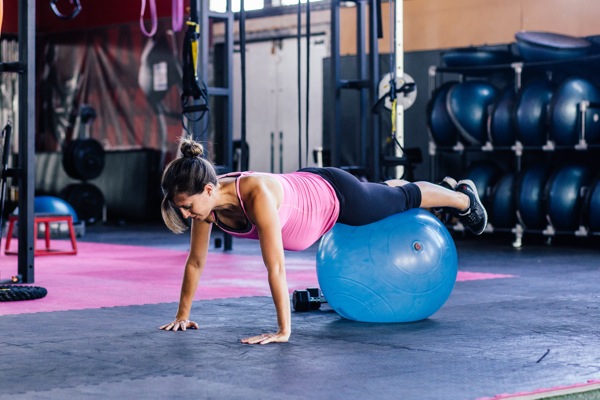 (Photo: Danny Chan)
How to Stop Wasting Time at the Gym
-Have your plan and playlist ready to go! Don't spend your time messing around with music or wandering around trying to decide which muscle group to work
-Perform similar types of exercises together. For example: do all of your dumbbell sets, then move onto stability ball work, and then over to the plyo boxes or kettlebells. This way you don't feel like you're constantly moving back and forth between equipment.
-Use your phone for music only while you're there. Otherwise, it's easy to get sucked into checking emails and social media in between sets. (Also, browsing social media while trying to do cardio can be a safety hazard. Focus on what your feet, breath, and alignment are doing instead, and if anything, you can always watch TV on the screen or read.)
-Keep your headphones in your ears. This way you can still smile and wave to friends you may see, or even pop out one earbud for a quick chat, but still look like you're in "workout mode."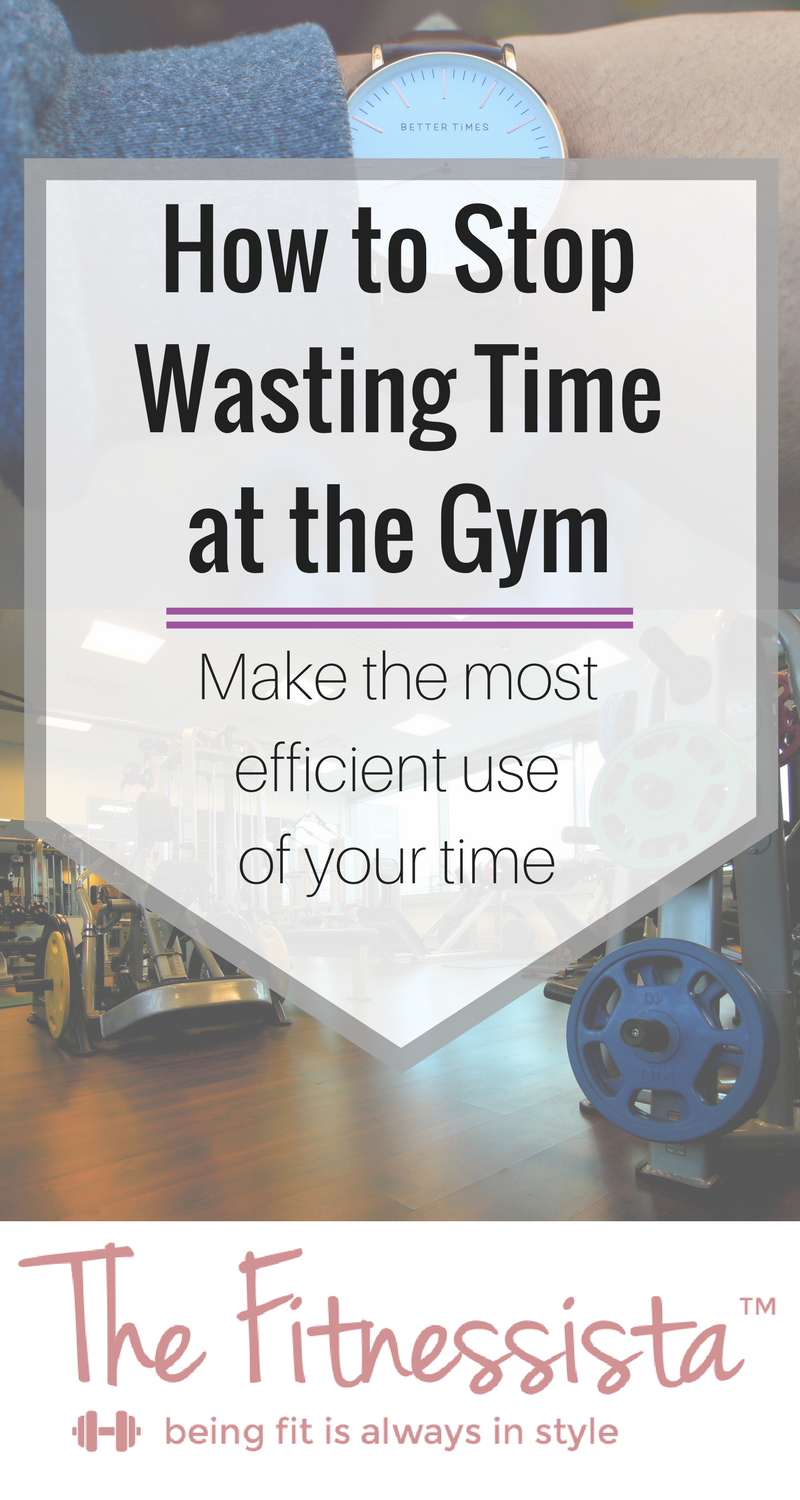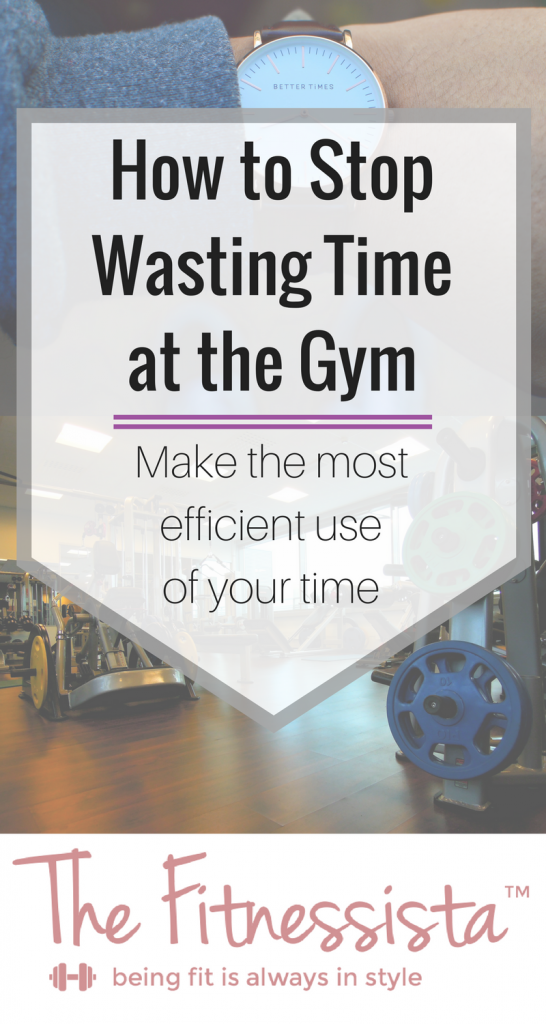 What do you think is the biggest time suck in your gym time? Anything you like to do to move through your workouts more efficiently?
Hope you have a great morning!
xoxo
Gina