This morning = best $70 I've ever spent.
I'm 15 1/2 weeks along and have been DYING to find out whether the little nugget is a "she" or a "he". For almost my entire pregnancy, I was 100% convinced it was a boy, but most recently started to doubt that and think maybe it's a little girl in there.
Since my friend found out two weeks ago that she's having a boy –she's due one week before me- I decided to call and book an extra ultrasound to see if we could find out. When we got there, the ultrasound tech was so pleasant and kind, and since it was a 4D fancy schmancy place, they have a giant screen, comfy couches, a legit bed for me to lay on (with lots of pillows!) and a "Dad" chair. It was pretty cute.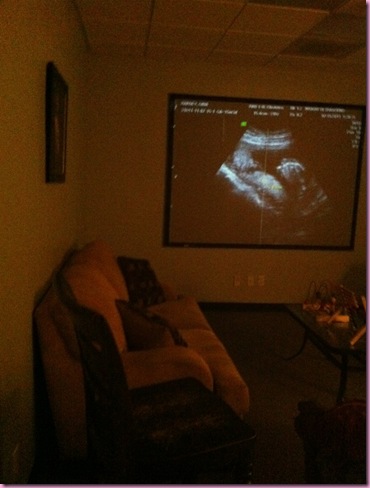 Even if we wouldn't have been able to find out, it was an incredible appointment because I love watching our baby. I could watch it all day and we also got to hear the heartbeat, which is the sweetest, most amazing sound I've ever heard.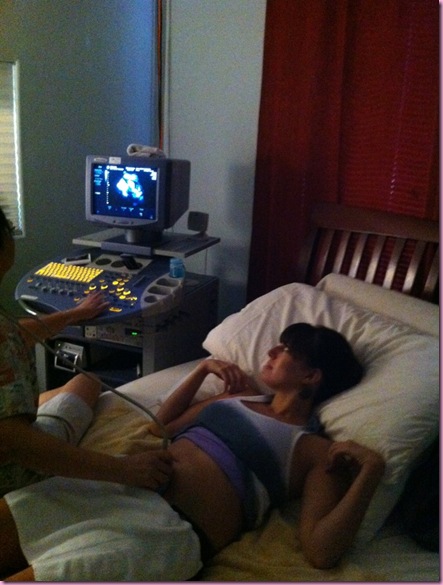 The tech zoomed around on the baby (who was jumping and swimming around like a little frog), and had a tough time being able to see "the goods" since it was often facing the opposite way or had its legs crossed. And then, she zoomed in on the money spot.
And then, with total confidence, she told us what we are having.
I looked over at Tom, who also had happy tears in his eyes, but waited to have a personal bawl fest until we got to the car. [I'm crying a little writing this… definitely a little emotional today] Within that 15 minute appointment, it all felt more real. I feel even more connected to the little thing growing inside of me (the love in my heart is pretty intense) and can start planning out the nursery and registry.
To celebrate, we went to Millie's Pancake House, since Tom was hankering for some breakfast and had been at work since o-dark-thirty.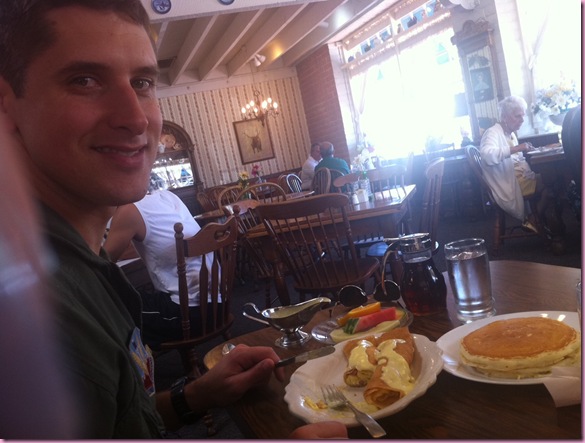 It was a very good morning <3
We're waiting to spread the news until Monday, since we're having a little gender reveal party on Sunday night and want the fam to know first, and find out at the same time. So stay tuned, friends! I will say that some of you were right in your guesses 😉