Hi friends! How are you? It's the weekend!!!!! Yeah yeah 😀
I started my Friday off with an old friend….
[GF] oats!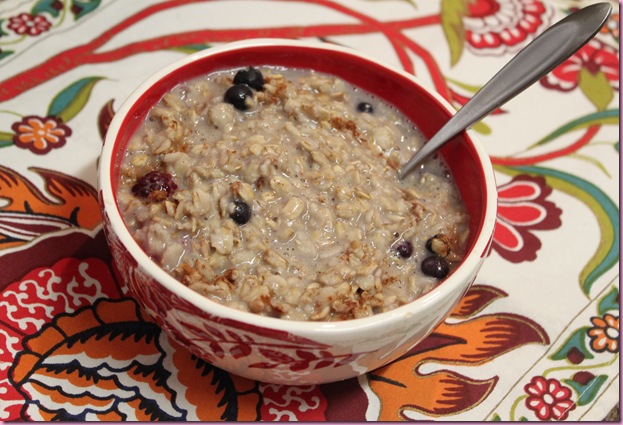 MY OTHER VIDEOS
I've been going crazy for smoothies and juices the past couple of weeks because it's so hot here, but this morning, a regular bowl of cooked protein oats sounded like it would hit the spot.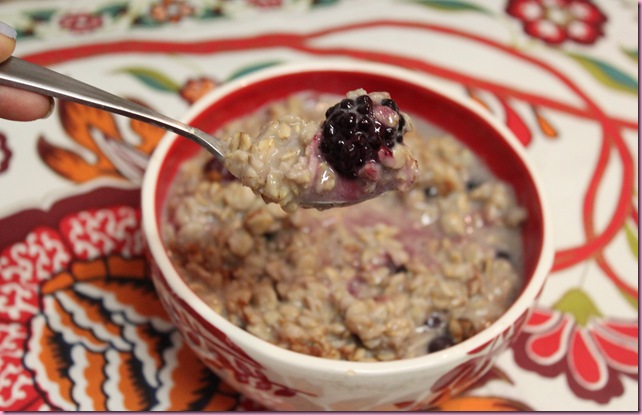 Totally did 🙂
-1/3 C gluten-free oats

-frozen organic berries

-1/2 scoop Sun Warrior

-almond milk

-pinch of sea salt and lots of cinnamon
I LOVE putting sea salt on my oats, even the sweet versions. It makes me take a trip down memory lane, when my dad would make me oatmeal topped with a little salt and an ocean of melted butter.
So remember when I posted that Monday Ab Burner? It only seemed right to finish out the week with a Friday Booty Blast 🙂
Friday Booty Blast!
[Note: always check with a doc before changing your fitness routine and if something doesn't feel right for your body, modify or skip it]
Here's some music to rock out to while you burn your glutes and hammies to glory, if you would like:
-"Something for the DJ's" Pitbull <— prob my fave song right now
-"I Wanna Go" Britney Spears
You can grab some water during the intro part 😉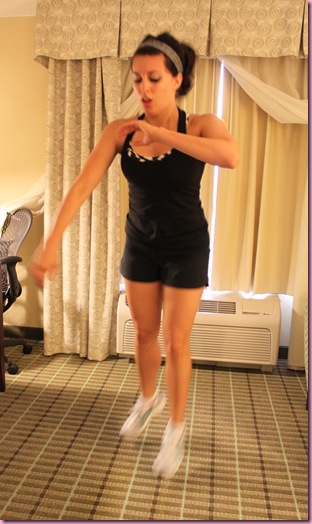 You can do this workout anywhere! Even in a hotel room 🙂
Booty blast:

-Jog in place for 2 minutes (or mock jump rope)

–High knees (use your core!) 30 seconds

–Sumo squats 30 seconds all the way down and up- 30 seconds, hold the squat (low!) and pulse

–Sumo burpees (1 minute)

-Lunge right –30 seconds all the way down and up, 30 seconds hold and pulse

-Lunge left –30 seconds all the way down and up, 30 seconds hold and pulse

–Jumping lunges- 45 seconds

–Chair pose- Hold 30 seconds

-Regular squats- 30 seconds

–Bridge pose- 30 seconds

-Extend right leg up and hold- 30 seconds

-switch- extend left leg up and hold- 30 seconds

Extra credit: Finish it out with the Ab Burner
I did a version of it this morning and I promise it's a doozy. Let me know what you think 🙂
Off to our ultrasound appointment! Will be back in a couple of hours with all the deets on the Family page.
xoxo
Gina