Hi friends 😀 How's your night going?
It's Fiesta Friday over here!
Nothing too cray cray… just me, Senor Pilot, Bell, and a boatload of Mexican food 🙂
Today, the cooking bug hit me pretty ferociously and we both agreed that fish tacos sounded amazing. I hit up Trader Joe's to pick up the goods, and 20 minutes later, it was time for this:
Guacamole, along with corn tortillas and shredded cabbage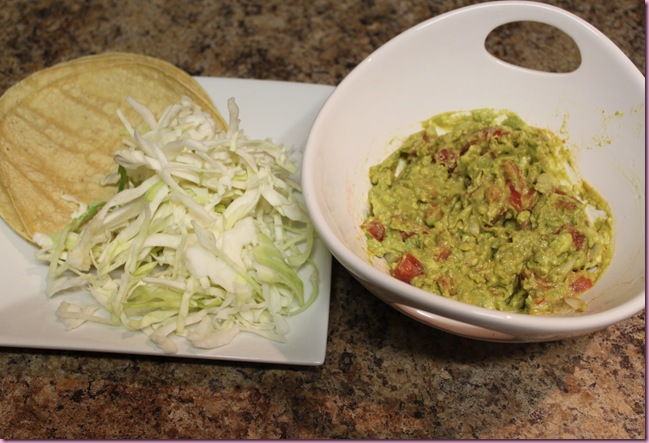 Beans and Mexican rice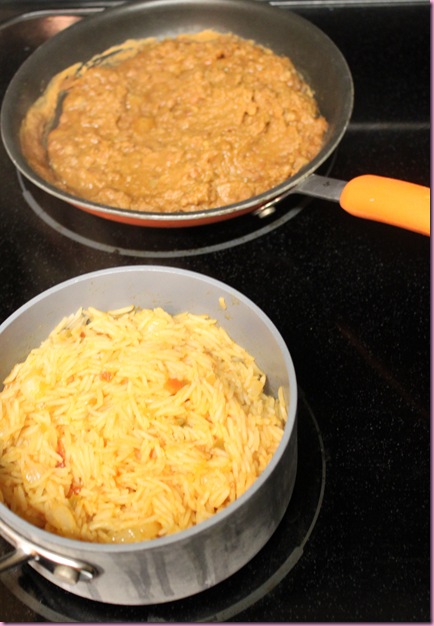 (Tip: It's easier for me to mash beans in a skillet than in a pot)
+ tilapia, seasoned with olive oil, lime zest, chili powder, garlic, sea salt and pepper, baked for 16 minutes at 350.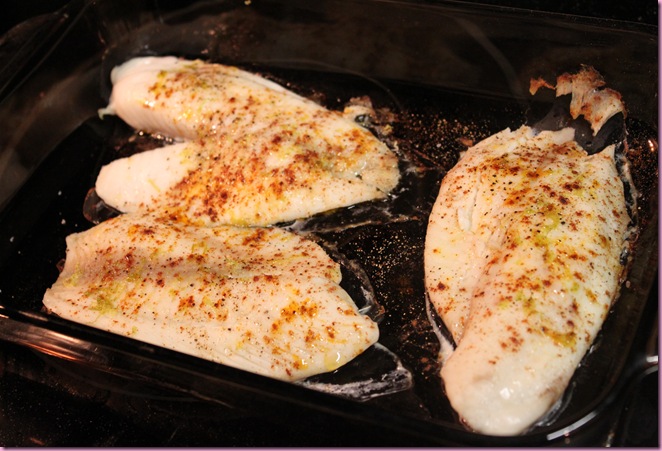 We also snacked on a ton of these while I cooked 🙂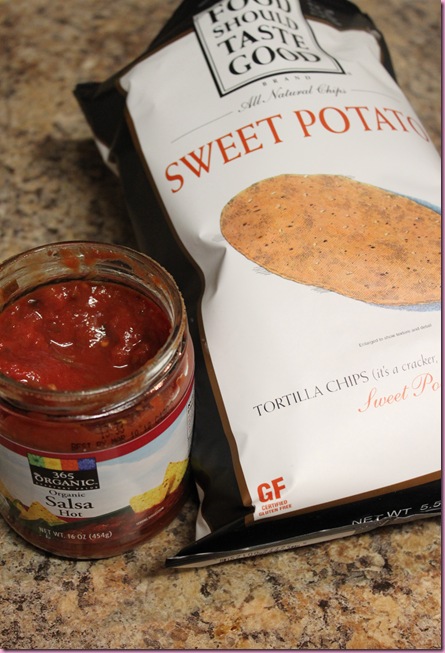 (Whole Paycheck hot salsa = amazeballz)
With desserts and pretty much any other sweet treat or salty delight, I'm usually good with portioning things out and enjoying a serving before calling it good. Chips are a totally different story. I could have one or a thousand- it's all the same 🙂
My plate: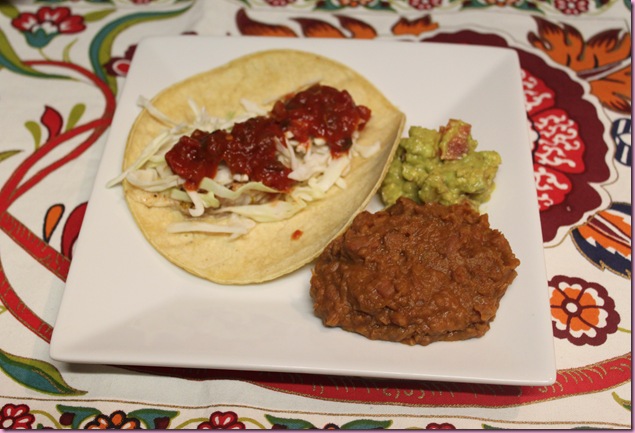 Time to enjoy a little dinner date with my Pilot love <3
See ya in the morning!
xoxo
Gina
Perfect Mexican Rice <— way easier than you think 😀
Serves 2
3 T minced sweet onion
1/2 C salsa (chunky salsa works best)
1/2 C jasmine rice
1 C vegetable broth
1. Heat the onion on medium in a little olive oil until soft (about 5 minutes). Add the salsa.
2. Add the rice, broth and bring up to a boil. Cover, reduce to simmer for 18-20 minutes.
That's it! 😀