weekend things + nana's bday fiesta
Hi friends! Hope you had a wonderful weekend and that your Monday is off to a great start. I feel like I have so much catching up to do; I didn't mean to disappear on Friday, but we had a little too much fun on Thursday night. If I've learned one thing over the past 10 years of blogging, it's "Don't sangria and blog."
Thursday was nana's birthday, so we had a family fiesta here at the house.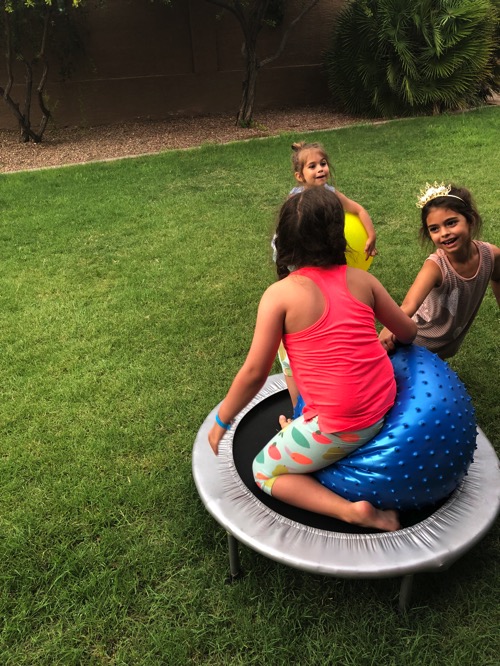 I made 3 pitchers of tequila sangria,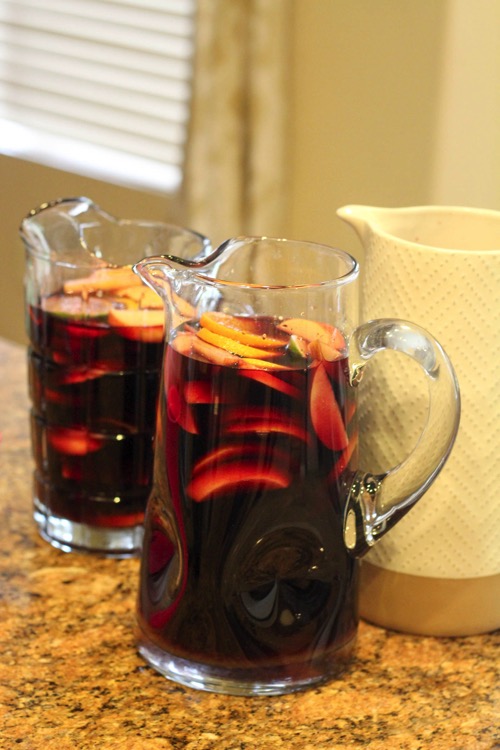 and we all brought different components of the meal. We brought various meats to grill (chicken drumsticks and steak), Kyle made mango guacamole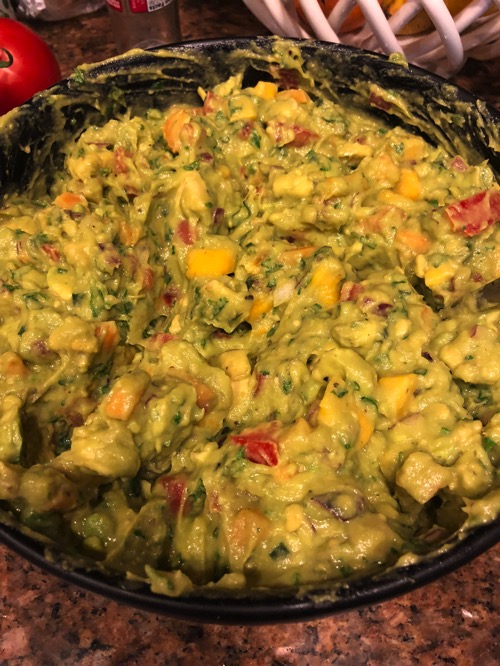 (he used a pepper that he blackened on the stovetop, along with all of the usual guacamole suspects, and it was the best guac I've ever tasted),
Uncle E made calabacitas,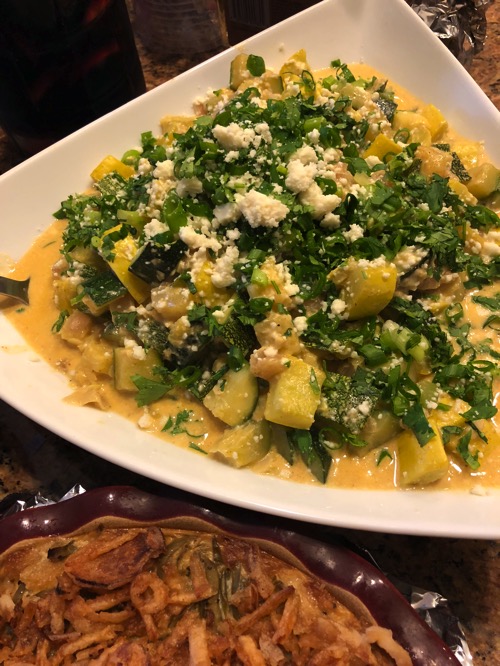 I made Instant Pot Mexican rice, Sophie's chopped salad, and ordered salsa + mini chimichangas from Calle Tepa,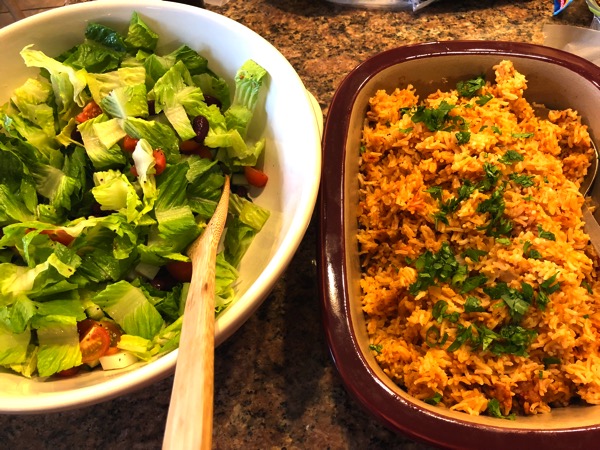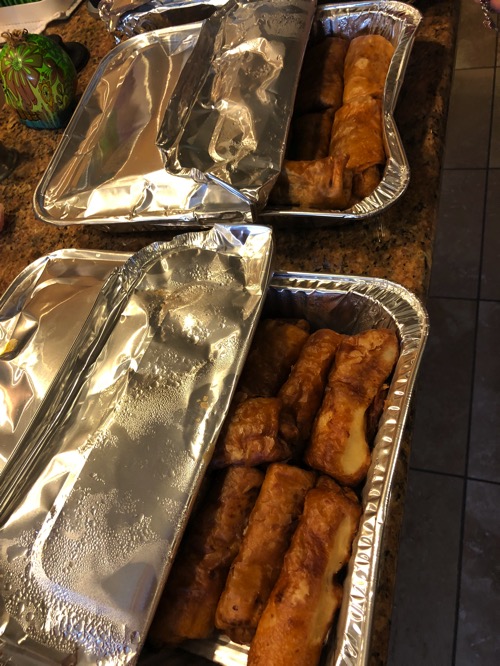 and madre brought brought homemade beans, tortillas, and dessert.
If you saw my IG stories, you could see the ridiculous spread of food. No one leaves a family party without a food baby.
We were trying to brainstorm ideas for the fiesta and things that nana really likes. Kyle suggested mariachis, and we were all like DONE.
So around 7pm, a trio of mariachis surprised nana with "Las Mañanitas" and played in the backyard for about a half an hour. It was THE BEST THING EVER.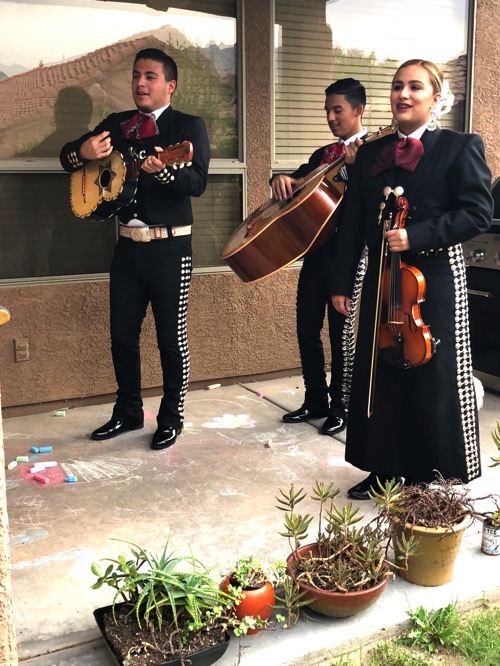 Nana loved it, and the kids all danced around in the backyard while the mariachis played.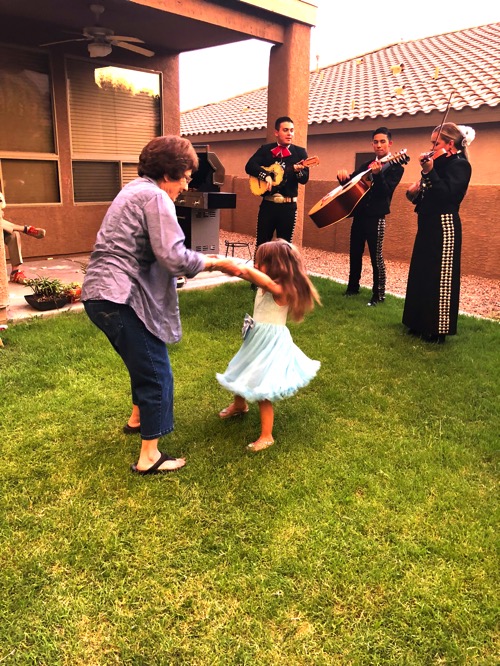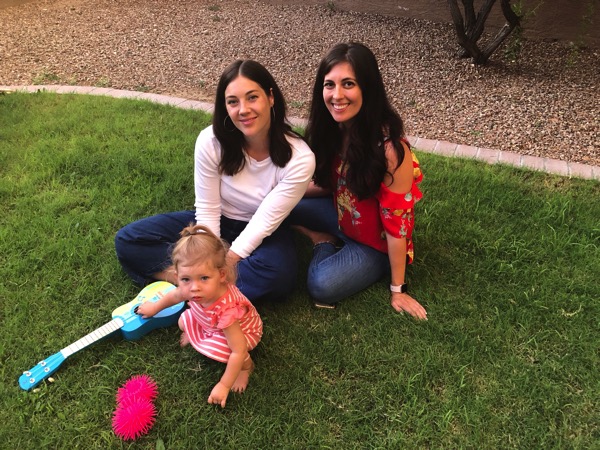 The rest of the evening was spent chatting, drinking sangria (or strawberry margaritas), and then whacking a cactus-shaped piñata that I hung off the balcony.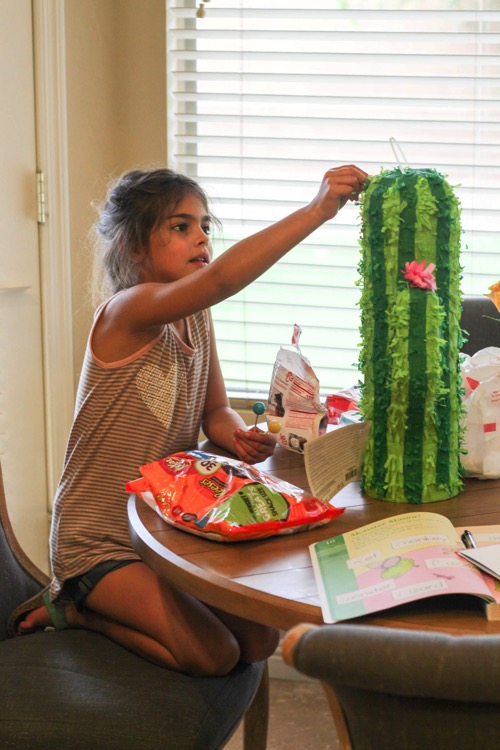 (Liv helped fill the piñata during P's nap… while eating two lollipops. Doing it right.)
I had a little too much fun yanking the piñata around to get them to miss it, my shoulder was super sore the next day. I told the Pilot my shoulder was killing me from yanking the piñata rope and he claimed it was the most Mexican thing I've ever said hahah. 
The rest of the weekend was filled with fun events. We went to Uncle Eric's on Friday night,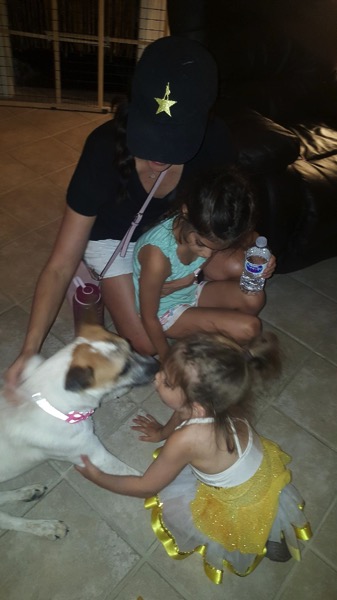 Saturday afternoon was spent with Grant and Katie filming 4 new videos for ya (!!), and Sunday, we went to church and the girls hung out and swam at my dad's while madre, nana, and I went to see "Mamma Mia."
You guys. It was SO GOOD. When it first started, I thought it would probably be cheesy/campy, but I was ready for it. The storyline was surprisingly good, I fought the dinosaur cry in the last third of the movie, and the music was fantastic. I'm a closet Abba fan – my music teacher in middle school loved Abba, so I have an odd amount of their songs in my repertoire – so I was singing along in my head the whole time. I highly recommend it if you're looking for a lighthearted movie.
Bonus points if they have jalapeño popcorn.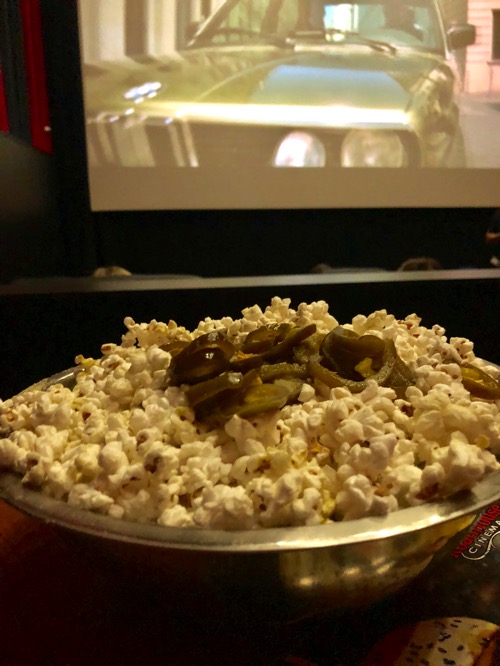 The rest of the weekend was spent relaxing, watching the girls ride their power wheels in the backyard, swimming, spending time with the fam, eating crepes at the farmer's market,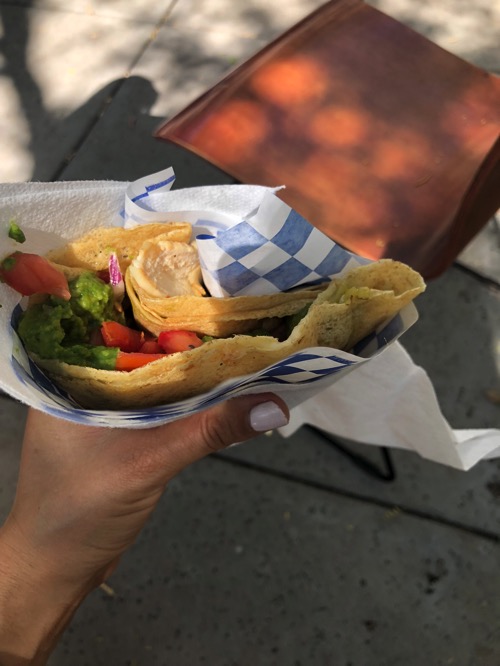 and making strategic Nordstrom Anniversary Sale purchases. (They were sold out of quite a few of my faves, so I keep lurking and some have miraculously popped back up on the site.)
This week, I'm going to start getting the girls' stuff ready for school (WAHHH) and planning some adventures and road trips. I'm also finally figuring out my teaching schedule, so I'm looking forward to teaching some classes when the school year starts.
I hope you have a happy Monday!! 
See ya in the morning with a new workout.
xoxo
Gina
Since Summer Shape Up is starting later this year, I'm going to be emailing out a PDF with all of the info in one spot. If you'd like to receive it in advance, make sure you're on the newsletter. Just sign up under the header where it says "subscribe." xo