Weekly goals + The Active Living Room
Hi! How's your morning going? What a whirlwind weekend! It was jam-packed with so many fun activities and events. Thursday night, Livi and I went up to Anaheim, we spent all day Friday at Disneyland, drove back that night, and yesterday, we had an event with her school, I did a 10-miler (whoo!) and then headed to check out the event at Lorna Jane in La Jolla.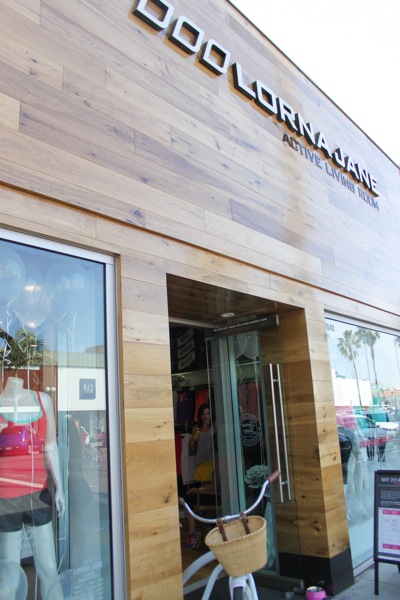 Even though I've heard of the fitness brand and have seen their gorgeous clothes out and about in the fitness world, I've never tried out the LJ apparel. I think that maybe I just get into my habits and shop in the same stores, and forget about expanding my athleticwear horizons. When Lorna Jane reached out to me about attending their event (and sharing some $50 gift cards to some local readers!), I knew I'd want to check it out. One thing that instantly stood out to me was the bright and vibrant color scheme of the apparel. I also noticed a common theme among the products and messaging throughout the store: inspiration, strength, and support for other women. It had a very "you go girl" vibe to it, which I loved. Anything that can help to make fitness fun, welcoming, and take the intimidation away is a friend of mine 😉 The atmosphere made me want to put on one of their brightly-colored outfits and run around La Jolla high-fiving people.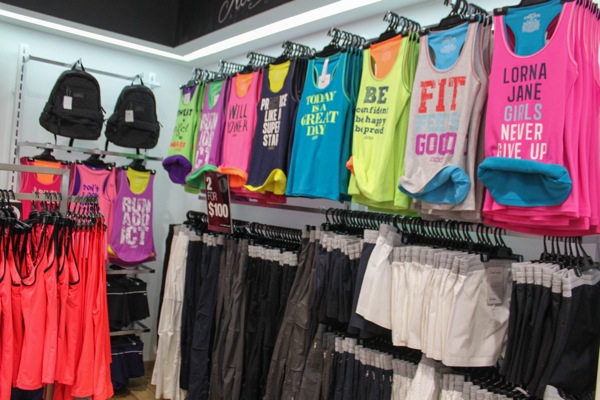 The Active Living Room offers cold-pressed juices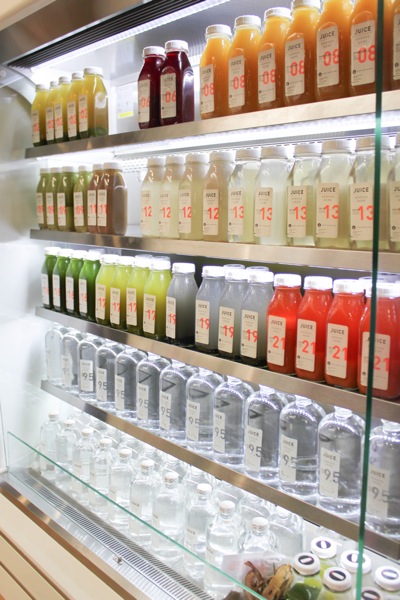 and daily complimentary fitness classes. In La Jolla, where fitness classes can be $$$, this is a fantastic way to serve the local fitness community.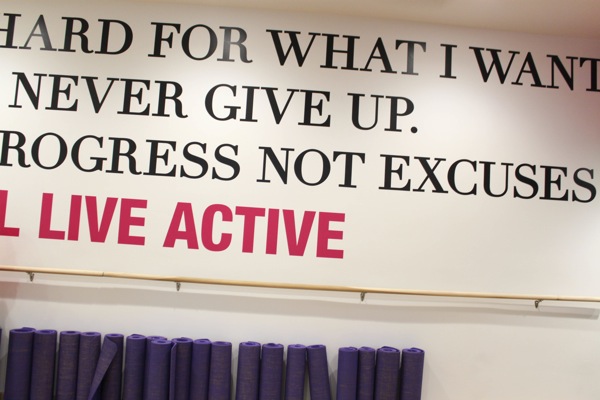 At our location, they have Pilates, Zumba, barre, cardio and strength classes in a full-up studio, located in the rear of the store.
I got the chance to talk to quite a few people while I was there,
shopped with Kelli 🙂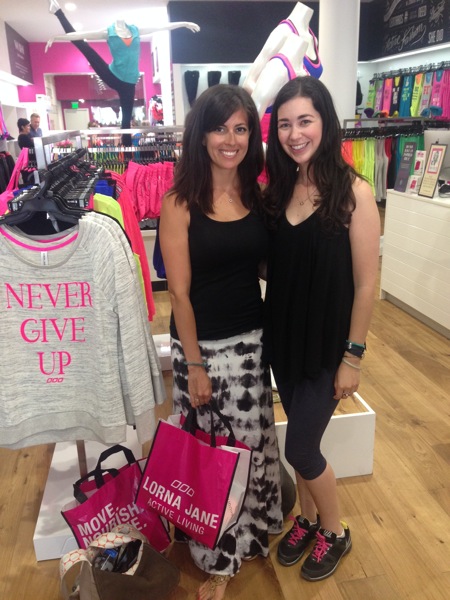 and met Lorna Jane Clarkson, the woman behind the brand.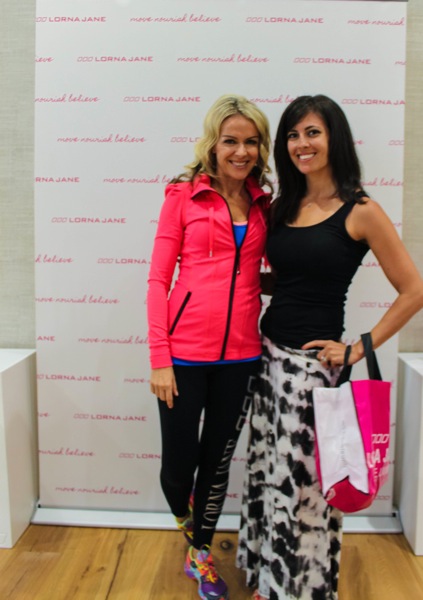 (She was very kind and lovely, as expected.)
It was a blast checking out the apparel, eating a mini cupcake,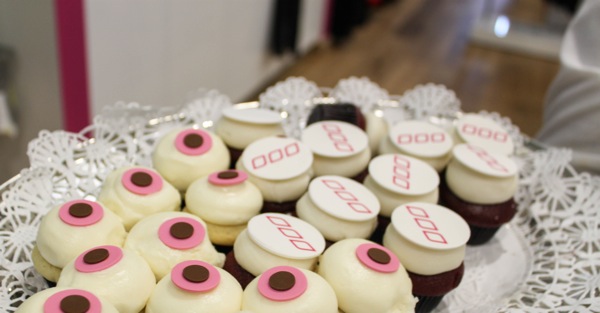 and contemplating whether I should get a blowout from the Dry Bar girls set up in the shop. (I should have done it.)
I walked out with a great swag bag, pair of printed crops, a tank, and a complimentary copy of Lorna Jane's book, More.
I devoured the book during Liv's naptime. It's an easy one to skim, and I can already tell I'll be using it for recipe and life inspiration. While I was reading through it, I felt motivated to make little changes in my routine and life in the upcoming weeks. As things continue to normalize over here, I can initiate changes that can become a part of my life, or even remind myself of things I'd like to do (or not do!) more often. I really like how she stressed the importance of her daily rituals: every morning she wakes up at 5 to have alone time before the day truly begins. This is when she takes her dog for a walk, drinks tea, does yoga or gets in a workout, and then starts on emails and news catch-up. Over the past couple of weeks, I've been waking up earlier to get a start on life before the little one wakes up. I had a reaallllyyy hard time at first, but then I realized that I'm the same amount of tired whether I wake up early or whether I sleep until the baby monitor beckons. So, I might as well set the alarm and get my day started bright and early.
My goal for this week: walk Bella and Caro every day. We were in a good groove, but got out of the hang of it the past couple of weeks with the Pilot's work schedule and my teaching schedule. Back on the wagon this week, as Bell is much less crazy when she gets in daily exercise. (Can't blame her because I'm the same way.)
What small goal are you setting this week?
Any fun recipes or new fitness classes planned? I always love hearing what you're up to!.
Have a happy Sunday and I'll see you later with some weekend pics.
xoxo
Gina