Happy weekend! Congratulations to those of you who are graduating and finishing up with finals. Hope you've all had a wonderful week. The fires are still raging in San Diego, and I'll continue to send thoughts and prayers to everyone affected. We're also grateful for the first responders who have worked tirelessly to ensure everyone's safety. Thankfully, it still hasn't reached our neck of the woods.
This week was a lot of fun: time with the Livster, friends, teaching and interviewing. I'm excited to enjoy a low-key weekend with the fam, especially with the Pilot since his work schedule has been pretty crazy.
Some faves from the week:
Whitters snapped this pic while we were at brunch at The Mission the other day. A huge part of my life in a nutshell: holding my sweet baby and the mischievous little grin on her face.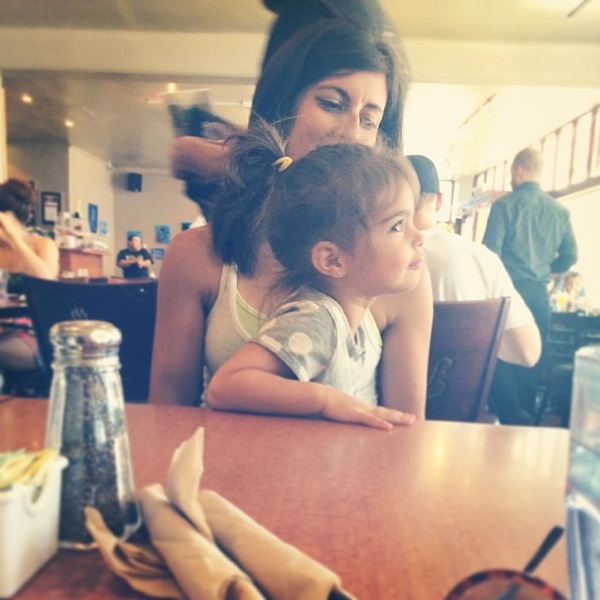 Zumba party in Del Mar! This was definitely a highlight of the week. Kelli invited me to Zumba with some friends at a mind-glowingly-gorgeous beach house — such a blast.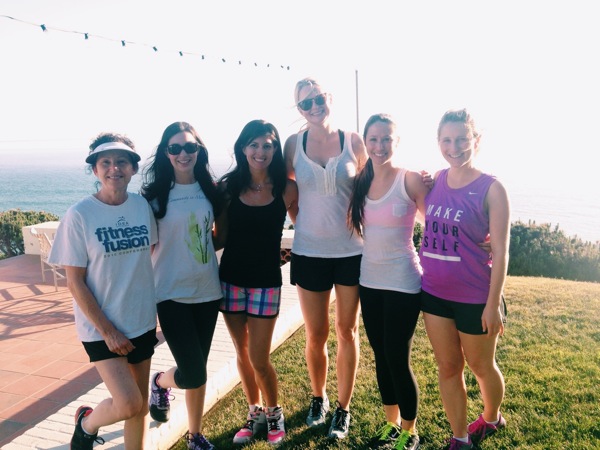 First time I've ever had to say, "Now shake it towards the ocean!" during a Zumba class 😉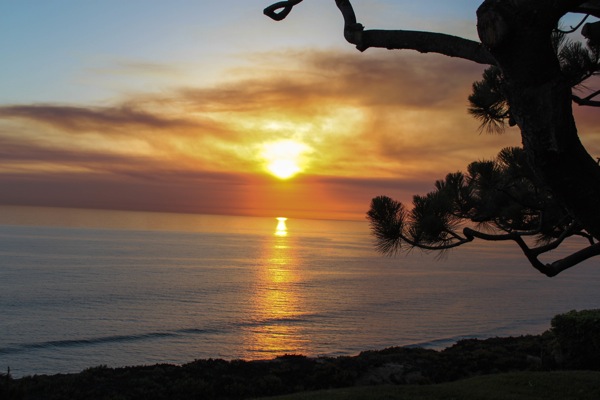 More faves and reads from the week:
How to save money at Whole Foods.
Take care of yourself, even when you're stressed.
Cute top from Miss Match on Newport (I had to talk myself out of a Buddha-printed dress at another shop. I wasn't ready for the Pilot's WTF face haha.):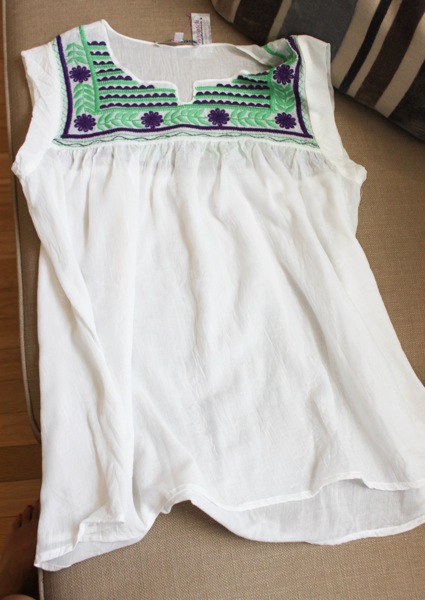 (similar tank, by the same brand is here)
A fun event this weekend for San Diego locals. In La Jolla, they're having a event to celebrate the launch of Lorna Jane's The Active Living Room (on Girard), which is a full-service fitness studio, juice bar and retail location. There will be fitness classes, juices, hairstyles by Dry Bar, and the first five people to tell them "Fitnessista sent me" will get a $50 gift card. Amazing, huh?! Check out the invite below if you're interested in attending: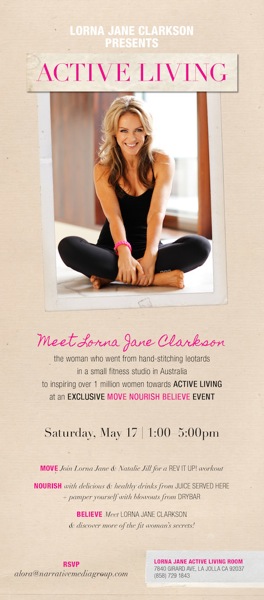 65 things kids today will never understand.
Things every woman should know about her hormones.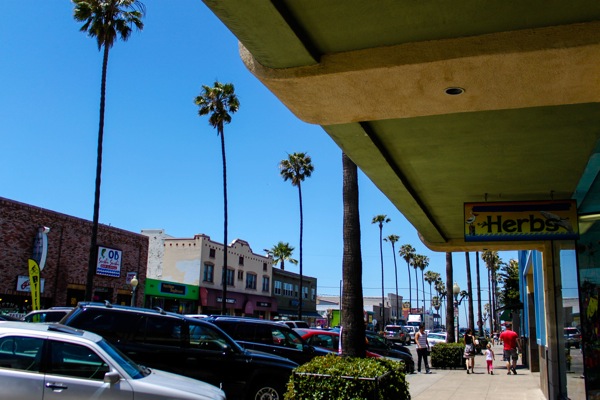 And last but certainly not least: Disneyland! Some cousins let us know they'd be in Disneyland today, so Livi and I took a little road trip last night. Mickey Mouse house all day!
Have a great weekend <3
xoxo
Gina