Disney and weekend adventures
Hi! Hope you had an amazing weekend. Here are some pics from ours 🙂
I could get used to the fact that Disneyland is only an hour and a half away! The Pilot was working, so Liv and I took a road trip to meet up with some cousins. We got in around 8:30, and you could see the park from our hotel room. Livi ran up to the window saying, "Disneyland! I see it! Minnie! I see her! I'm so excited!"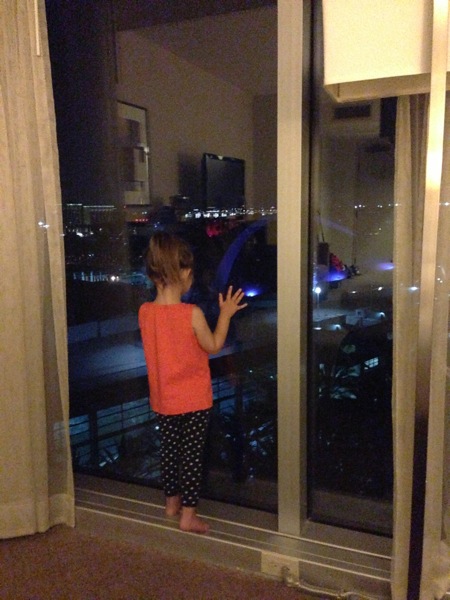 As you can imagine, we slept really well 😉
The next morning, we enjoyed a little breakfast and took the shuttle to California Adventure, home of the Disney Junior show, which is Liv's absolute favorite. We could go just to see the show and the parades, and she would be a happy kid indeed.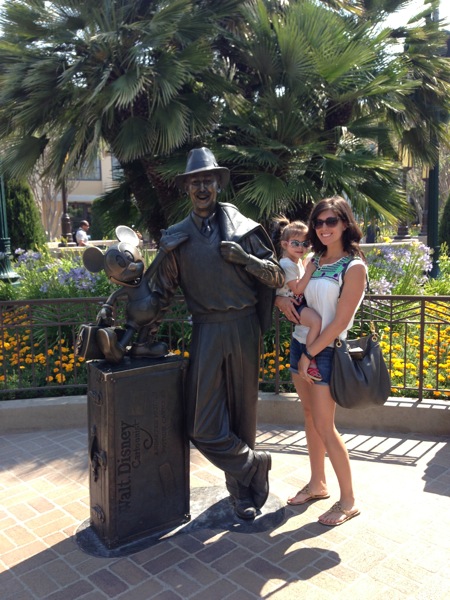 The best: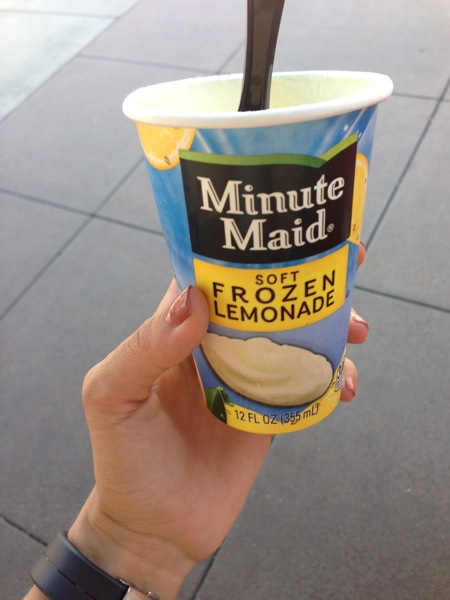 Cousins watching the parade: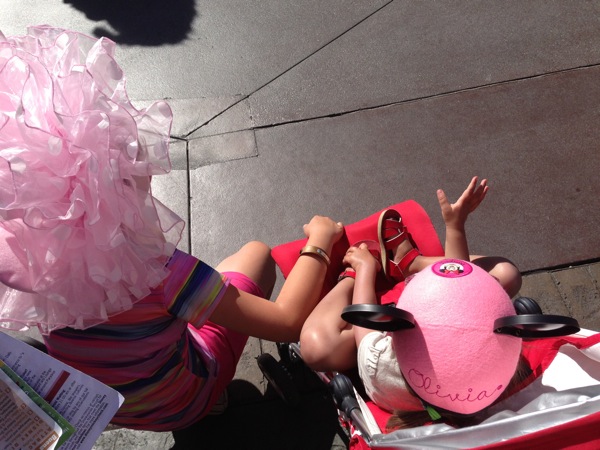 Mama goose and her babies: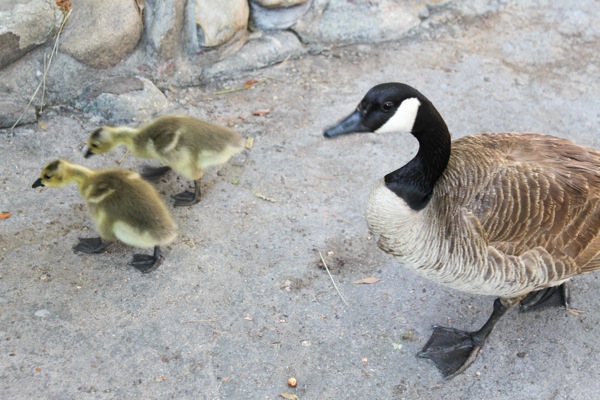 (They walked by right by Liv's stroller while she napped in the shade)
Little Minnie Mouse: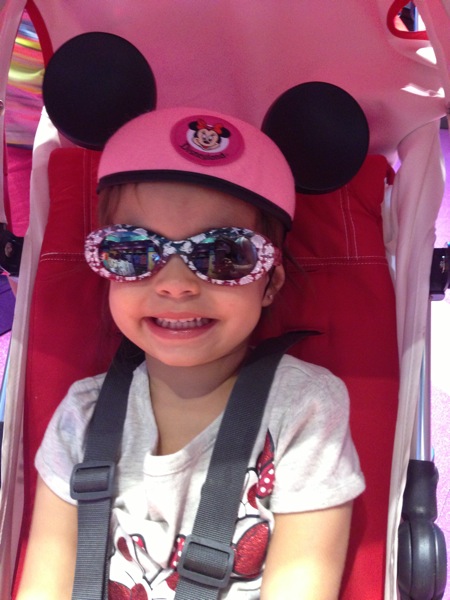 We went to California Adventure, Disneyland, rode some rides, ate some amazing food, and got back on the road to San Diego.
Obligatory castle photo: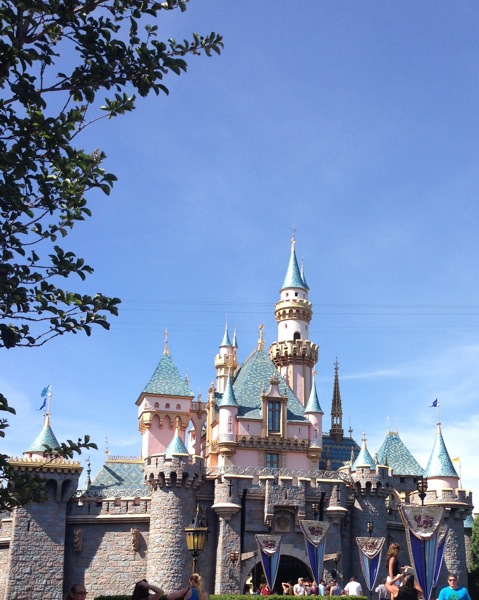 The view from Saturday's 10-miler: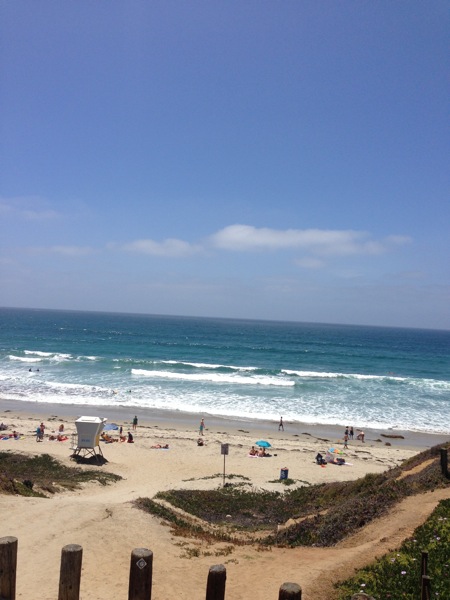 The Pilot and Liv at her school picnic: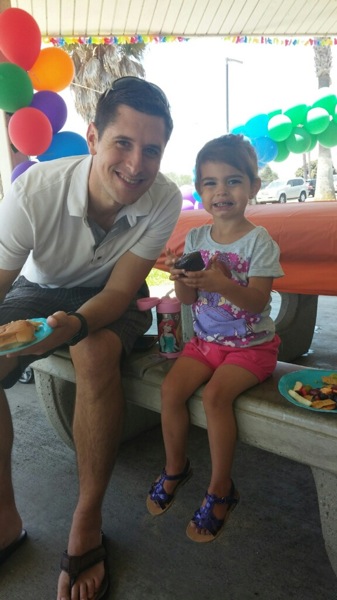 (The parents all brought side dishes, the school provided veggie burgers and beef burgers, beverages, jumping candles, and the kids sang for all of the parents. In a nutshell, it was super cute)
Sushi Saturday: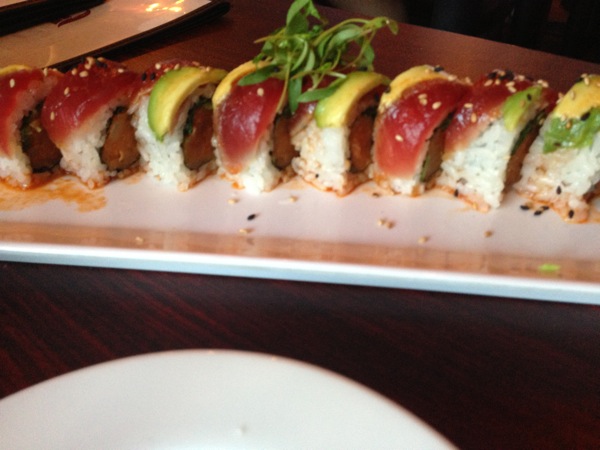 (We ate at The Joint and LOVED it. They offer a crazy awesome sushi and tapas menu, in addition to 30-something beers on draft, great wine list and a fun atmosphere. I highly recommend the Granny's Grinds roll, even though everything we enjoyed was delicious.)
Some food prep for the week: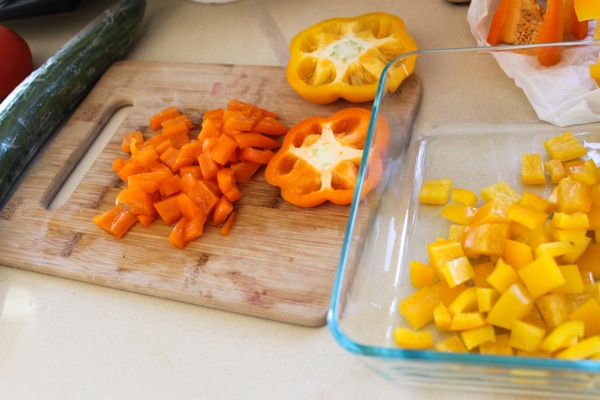 What was the highlight of your weekend? Did you plan and prep today? We hit the jackpot at Trader Joe's with organic berries, and I chopped veggies, made muffins, granola, and got some staples to have while nana and mom are here this week. I'll probably start dinosaur crying as soon as I see their faces.
Have a great night <3
xoxo
Gina