Weekly workout plan + a week of healthy dinners
Hi friends! Happy Sunday 🙂 Hope you're enjoying the weekend! I've been getting requests to bring back my personal weekly meal and fitness plans, which I did a couple of times, but I quickly realized that I need to shuffle things around a little bit. Instead of posting what I'm going to do, I think I'm going to post what I DID for a few weeks and see if that works better? Let me know what you think!
Here's what my week of fitness looked like: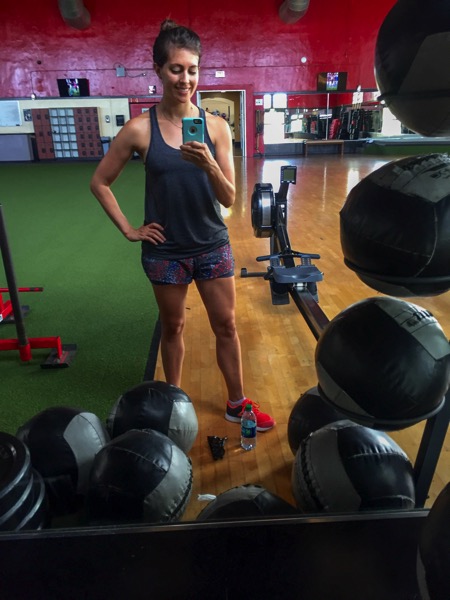 (Last day my favorite shorts are on sale!)
Sunday: Took a barre class
Monday: Taught spin
Tuesday: Upper body (shoulders, chest, triceps) 20 min + taught hot barre
Wednesday: Taught spin
Thursday: Taught Cardio Barre + quick leg workout at home (2 BODYPUMP tracks, weighted squats, lunges, and stability ball hamstring curls
Friday: OFF (long walk with the dogs)
Saturday: Quick 20-minute circuit workout
What I liked about it:
I feel like it was a nice mix of strength and cardio. I worked hard last week, and while my own strength sessions were short, I tried to make them worth my while.
What I think I could have done differently:
I'm still trying to juggle my own workouts with my teaching workouts. I don't like to depend on my teaching classes as my personal workout, especially since I spend a lot of time walking around and coaching in barre. It's more like a bonus mini workout.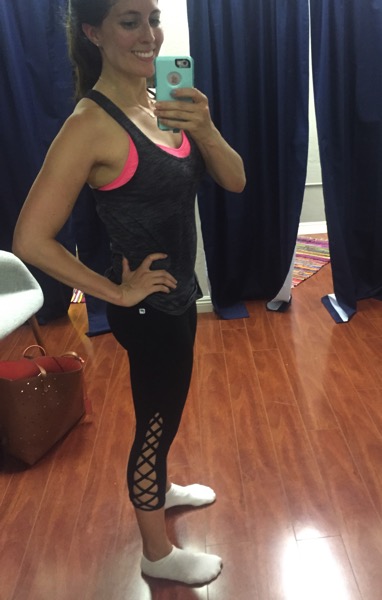 (Still get pretty sweaty after teaching hot barre!)
Spin on the other hand, definitely counts haha. I push so much harder teaching spin than I would taking a class.
I missed my weekly Orangetheory class, but couldn't fit it into the schedule this week. I'm excited to take a class later today! 🙂
Here's what it looked like for dinners:
Dinners from the week:
Salmon with roasted broccolini
Chicken tacos with salad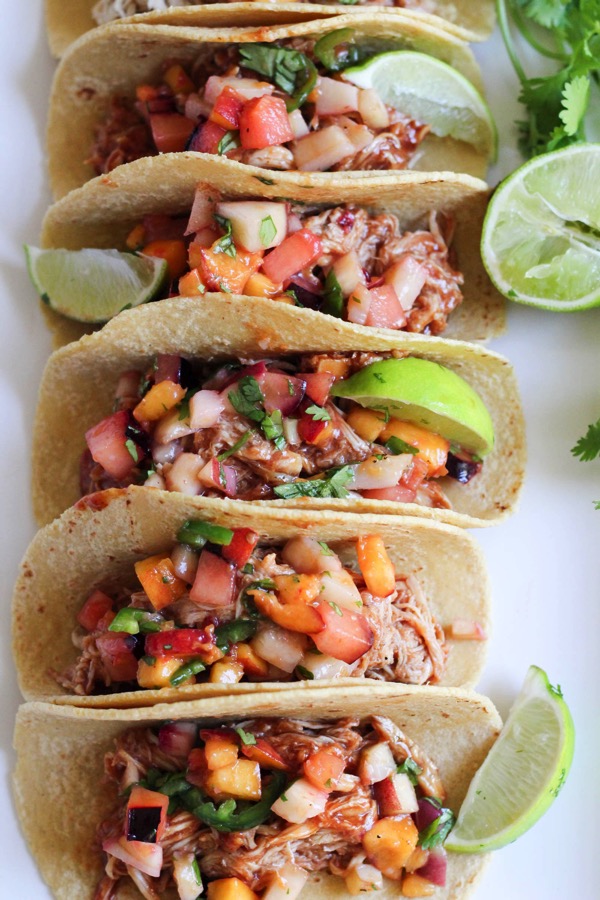 Turkey bolognese with zucchini noodles
Greek chicken soup with feta cheese and lemon
Black bean quinoa burgers with sweet potato fries
OUT: Empanadas from the market, a kale and chicken salad from Fig Tree + a chocolate chip brownie with a cookie on top 🙂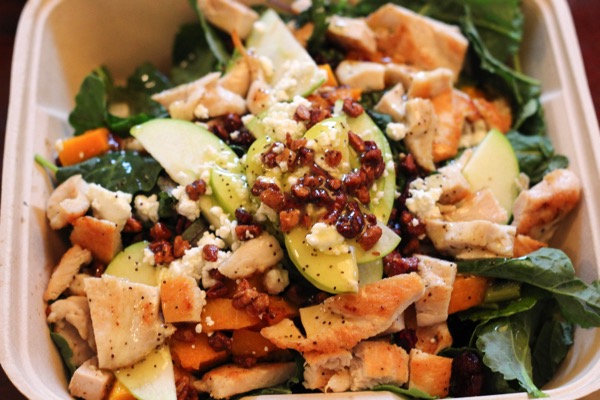 Eggplant parmasean with salad, cheese board, veggies and dip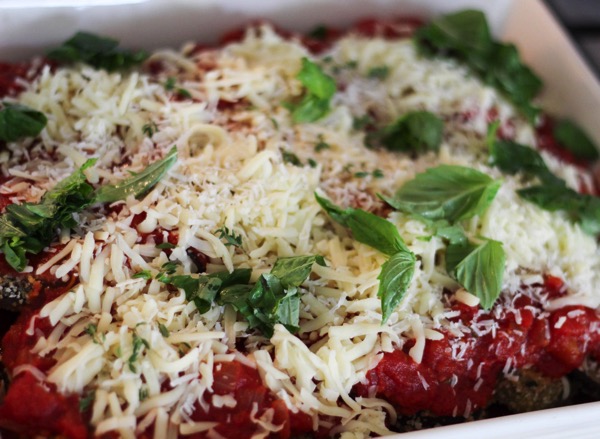 (Before baking the eggplant)
We got in a lot of homemade dinners, which was awesome for lunch leftovers. It made it really easy to reheat something quickly for lunch. I'm going to be traveling a little bit this week, which undoubtedly means more meals out, and it felt good to get in so many home-cooked meals. Some nights I feel like takeout would be so much easier (and we wouldn't have to clean the kitchen afterwards!), but there's something special about sitting around the table to homemade food. It's been a lot of fun to introduce new foods to P this week. Turns out she loves soup, just like Liv did at her age. 🙂 Livi's favorite soup recipe is here.

Are you setting up your workouts and meal plan for the week? What's on the menu? I was looking for some recipe inspiration and picked up this Lorna Jane cookbook yesterday. I'm excited to try out some new recipes!
Have a happy Sunday. <3
xoxo
Gina