Whenever Bella's food dish is empty, she'll clank the bowl and then walk over to us, as if to say, "You hear that, fools? I'm outta food. Feed me."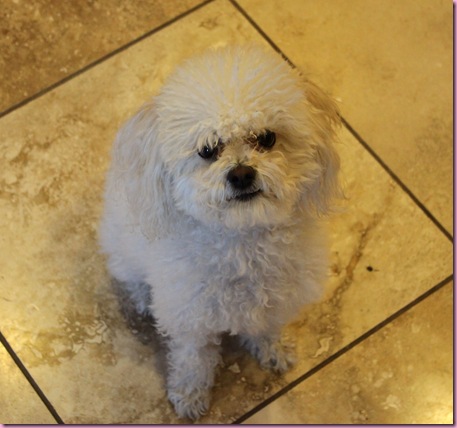 So you can imagine the fury that was unleashed when I walked over to the pantry, grabbed her bag of food and a few measly kernels fell into her bowl.
We were out of dog food- something that should probably never happen over here.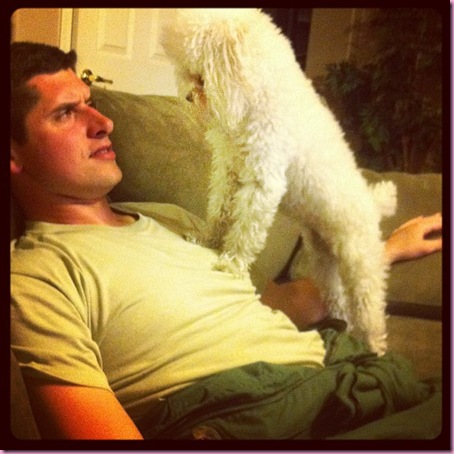 She was so upset, she went over and stood in the Pilot's face,
and didn't even notice that I was in the kitchen making her a bowl of brown rice, hardboiled egg yolk and chicken. She didn't mind so much after that 😉 She enjoyed the same feast for breakfast, but a trip to PetSmart is definitely on the agenda for today.
Something else I'm out of?
Room for iPhone photos.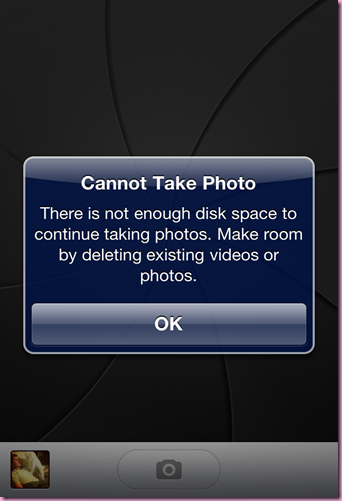 For those who were wondering, the magic number is 2105. I took it as a hint to start using my real camera.
Breakfast: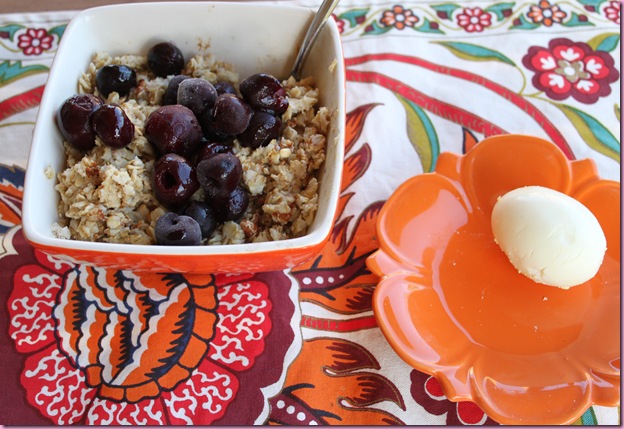 2 servings of oats with Sun Warrior and defrosted cherries and a steamed egg
I have no idea what we're doing today, but will probably be taking it easy. Yesterday was a lot of fun, but my abs are KILLING me from the suspension training workshop. The first day, we spent a lot of the time learning about set-up and form cues, and yesterday we walked in and the master trainer was like, "I'm just going to kick your asses for 30 minutes. Here we go."
Yeah.
Side planks and burpees using suspension trainers = no joke.
Would you guys be interested in a TRX workout? Is it something that you have access to at home or at a gym?
What are you up to this weekend?
I hope it starts off with a wonderful Friday <3
See ya later today!
xoxo
Gina
Something to think: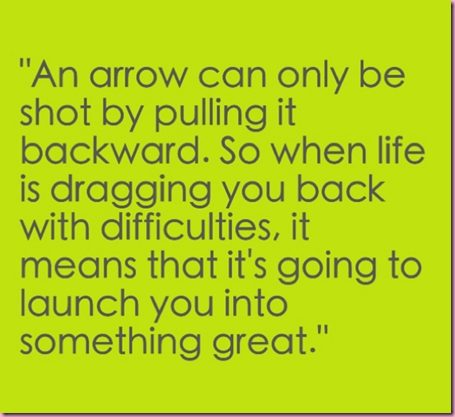 Source
Today's workout jam: