Invisalign: before and after
This post is sponsored through my partnership with Invisalign® clear aligners. Full disclosure.
The time has come: I am on my last set of Invisalign clear aligners!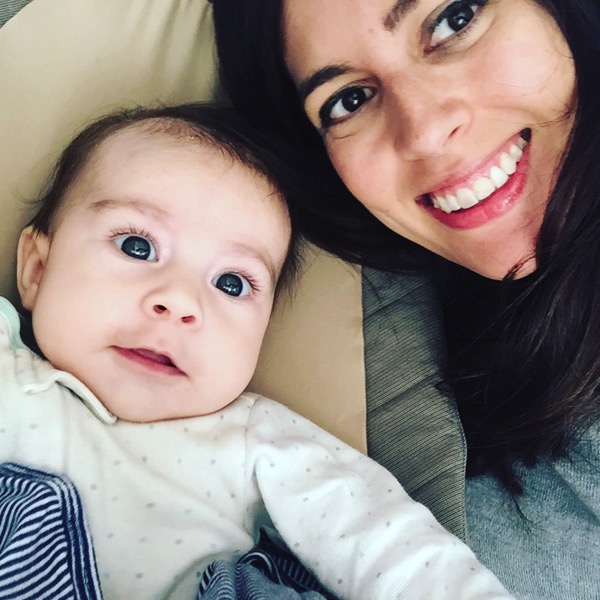 I seriously CAN'T BELIEVE my Invisalign treatment is over. It went by so quickly, and was a piece of cake. It was convenient, and much of my treatment was on autopilot. I wore the clear aligners with small tweaks here and there, but there was no need for long and frequent appointments. I only had four, and received my next sets of aligners so I could switch them every two weeks. I could take the clear aligners out as needed to eat and brush, and they were painless. Compared to my past experiences with traditional braces, it was night and day. I didn't feel like a metal mouth, and my teeth moved significantly faster.
Here's what my teeth looked like before: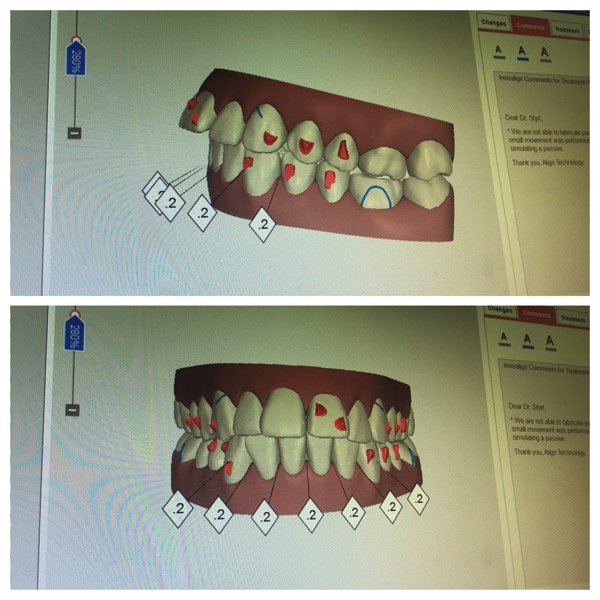 (dat bite, though.)
and here's where they are now.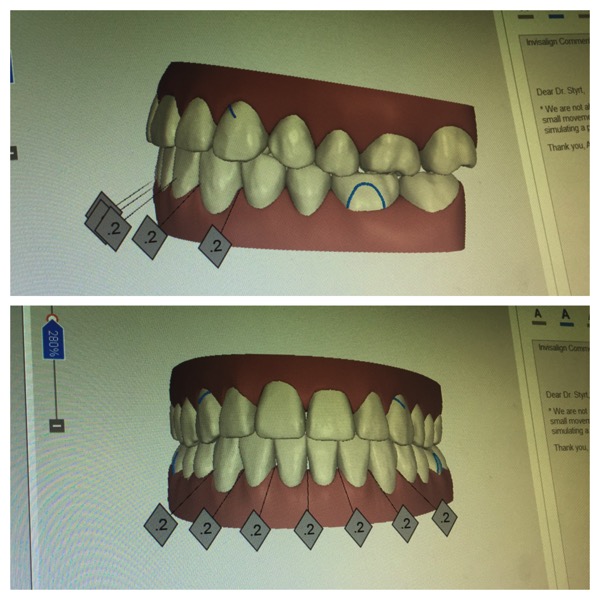 The difference is remarkable, especially with my overbite. This has bothered me the most since my teeth shifted, and my orthodontist is a perfectionist. It's nearly gone, and looks so much better.
Here's what the plan looks like for now:
-Continue to wear my last set for one more month, and remain diligent about wearing the rubber bands to correct my bite
-Transition to my maintenance clear aligners. I wear one set for a month, 22/7; the next set, 12/7; and the final set, only while I'm sleeping. From there, I'll get my Vivera® retainers, which I'll just wear while I'm sleeping. As my orthodontist said, I'm at the light at the end of the tunnel.
They've been so easy to use, I wouldn't have a problem just continuing to wear them as I have been. (I am excited to get the attachments removed at my next appointment, though.)
I think, like anything else, my treatment has demonstrated the value of consistency. A little consistent effort becomes habit. Just like going to the gym, training for an event, or working hard towards a goal, the time will pass and the results will remain. While I was wearing the aligners, my teeth were shifting, even though I couldn't notice the subtle differences. Almost a year has passed, and they are exactly where I hoped they'd be.
If you've been considering Invisalign, I have had an awesome experience. I would certainly recommend it to those who don't want the look of traditional braces, but would like to dramatically change their smile. If you'd like to get a consultation from an Invisalign trained doctor near you, click here.
Hope you have a wonderful day and I'll see you later on the Family page with P's 3-month update!
xo
Gina