Hey everyone! Thank you so much for all of the lovely compliments on our Thanksgiving meal 😀 We had a good night with just the two of us, and the delicious (and healthy!) eats were just a bonus 😉
Hope you had a wonderful Black Friday 😀 Call me crazy, but it's one of my favorite holidays of the year. I just love the hustle and bustle…and everything shopping related 🙂
I didn't do it justice like I did last year in Tucson, but I did wake up at 5:00am to tackle some sales and get in a few fist fights 😉 jk, of course.
So, I don't have much for you guys today:
– No recipes (they're in a notebook in my suitcase- we just got to Orlando and I doubt I'll have time to decipher my chicken scratch until Monday)
-Hardly any food pics (breakfast consisted of Ezekiel stuffing out of the Tupperware, covered in cranberry sauce)
-No fitness (Shopping has been my only workout today)
But here's what I got:
– Some shenanigans 😉
Tonight, after dropping Viesa off at the pet hotel, we came to my aunt's house, picked up my aunt and cousin, and went glow-in-the-dark putt-putt golfing.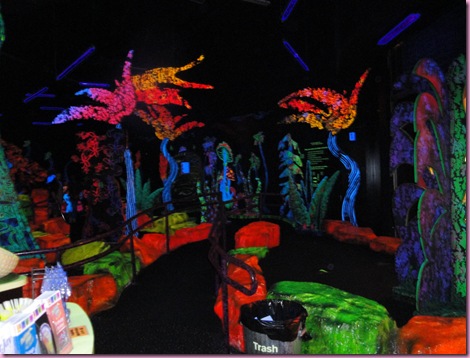 In case you didn't know, the pilot and I take miniature golf very seriously.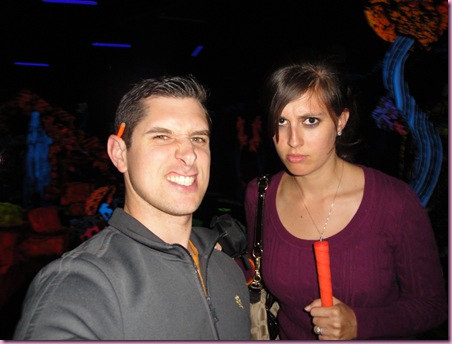 It was such a blasty 😀 Happy Gilmore was frequently quoted and it was a fun and random thing to do on a Friday night 😀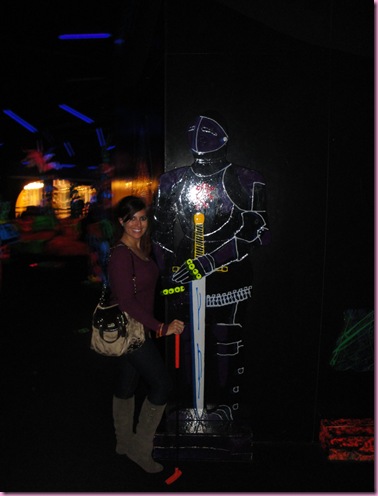 For dinner, the pilot and my cousin had Steak and Shake… while I had the opposite: a homemade salad beast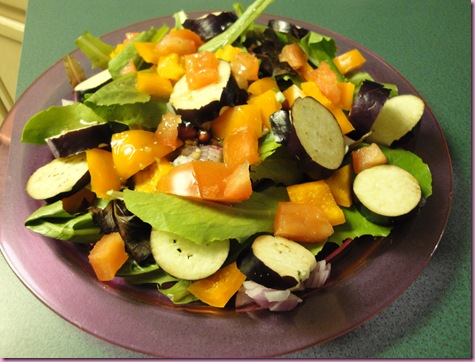 It had organic greens, Italian eggplant, orange bell pepper, shallot, tomato and organic Italian herb dressing.
Pretty freaking amazing 😀
The plan for today is:
– Zumbathon! TWO HOURS of Zumba! Be still my heart 🙂
– Find and ugly Christmas sweater for the pilot (I lost the bid on eBay for one I had found for him)
– Outlet malls
– Grilling with the familia
See ya tonight!
xoxo,
Gina