Sleeping in on Sunday is one of the best things ever.
Sleeping in with the sound of rain…..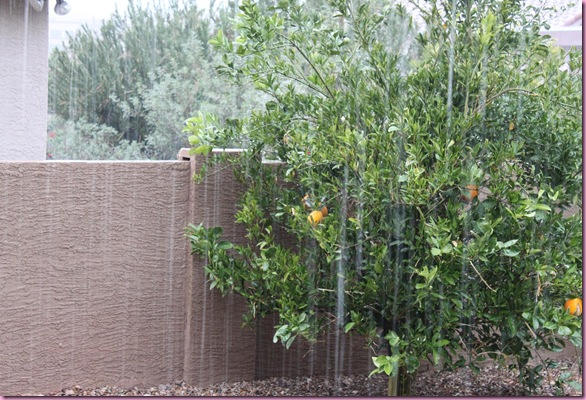 even better.
A French toast breakfast?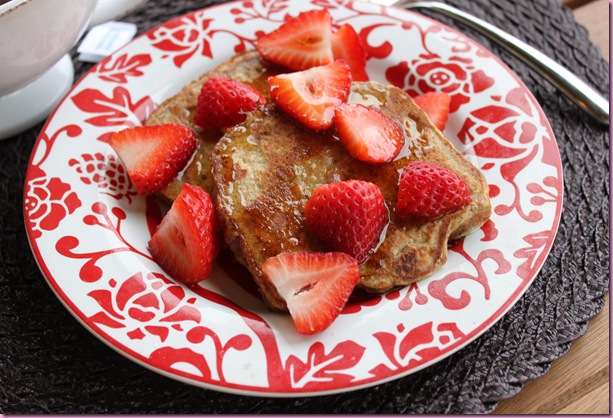 The icing on the cake.
I LOVE this French toast recipe. Every time I make it, I tell myself to make it more often. Super easy, and I love that it includes nut butter and protein powder for a little extra protein and healthy fat- otherwise, French toast never seems to fill me up.
With tea: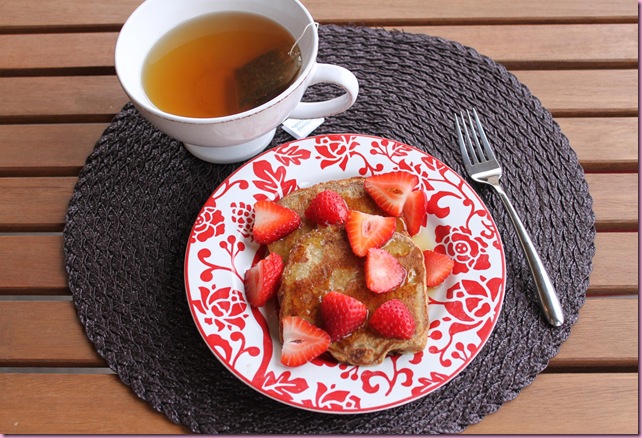 It's definitely not going to be a Farmer's Market day today –I feel bad for the vendors out there in the cold and rain- but it's definitely a "give Bella a bath" kinda day 😉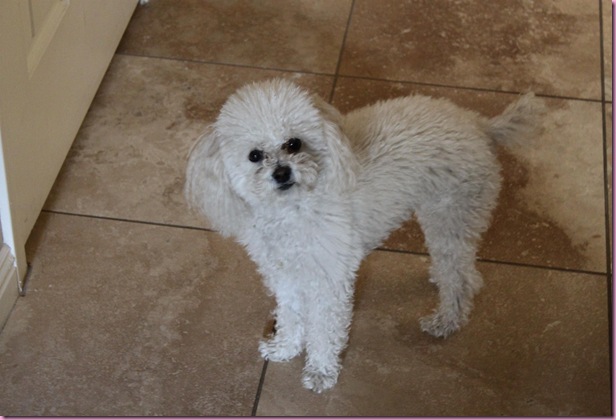 Sorry, Bell.
She tolerates baths, but looks up at me like a tiny, wet little rat and gives the most pathetic face.
The Pilot had to go into work for a while, so I'm thinking of taking the laptop with me to a coffee shop to update the Food and Fitness pages… it's been a while!
Hope everyone is having a beautiful day <3
xoxo
Gina
Something to read:
–The Rockettes' long, lean legs workout
-My 2011 holiday gift guide (it's an excellent day for online shopping)
–8 splendid truths of happiness