What I'm taking back home with me
This past weekend, I traveled alone. As much as I missed my family -I had a couple of rough moments being away from Liv- I know it was good for me. "Absence makes the heart grow fonder" and all that stuff, right? I knew she was having a blast with her daddy and that I needed to take this awesome opportunity to relax, come back refreshed, and just enjoy my surroundings.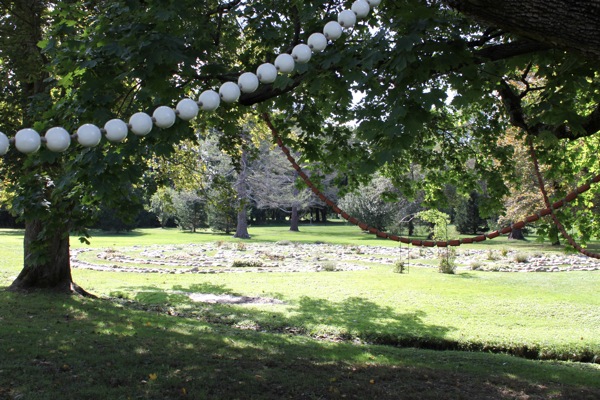 At first, I didn't like feeling alone and had a lot of time to think. Time to think about who exactly I want to be when I grow up, the type of wife and mom I want to be (a "good" one, of course, but how), the things in life that truly matter, and time for silence. I realized that some days, I talk pretty much all day and my brain-to-mouth filter had become defunct. There were spans of hours this weekend where I didn't utter a single word, whether I was driving in the car (about 9 hours of driving), on a flight, or just walking around the property. Just thinking.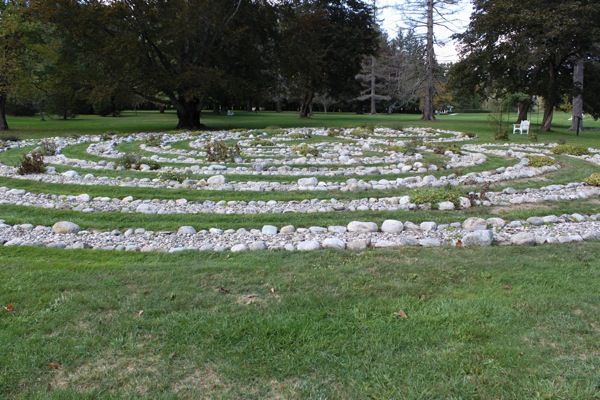 (Climate-controlled hall links all of the buildings, so you can stay indoors but still take in the soundings when it's snowing or raining)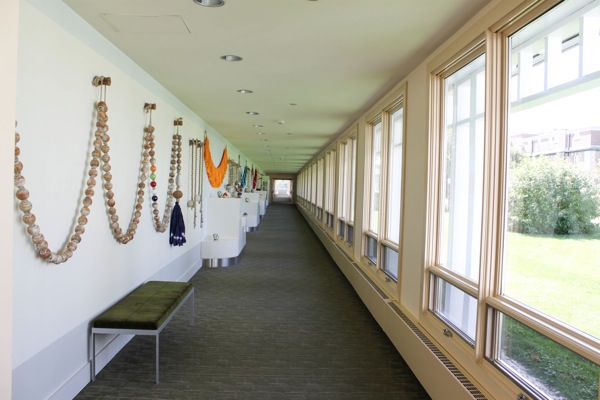 What I realized, affirmed and learned:
-A lot of my "busyness" is self-imposed, which I knew, but this trip confirmed that. It's almost like busyness has become token of pride or competition in our culture ("well let me tell you how busy and crazy things are!") and it's ok to not be busy all the time. Yes, there are a thousand things to do during a day, whether you have kids or babies or not, but it's ok to relax every now and again. It still blows my mind that we're one of the only cultures that doesn't take a daily nap- can we get on that, please?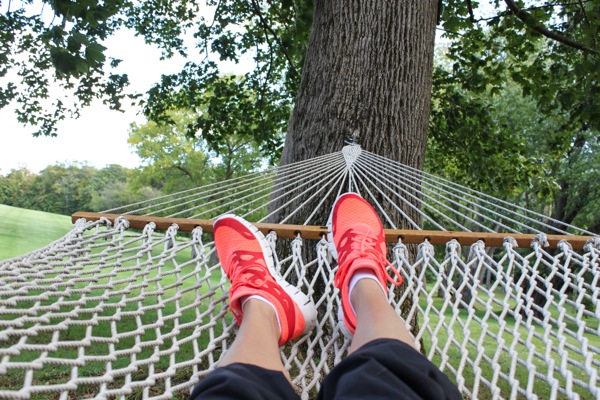 For me, it had gotten to the point where every time Liv was sleeping, I was blitzing through the house cleaning, working on blog posts, taking pictures, trying to do many things very quickly and burning my proverbial candle on as many ends as possible. I'm going to be more mindful of that when I get home, continue to prioritize, and give myself a little bit of down time each day, even if it's just 15 minutes to do a yoga flow or read a book. If anything, I'm just going to sloooooooow down. 
-Speaking of relaxing, I learned some interesting techniques to quiet my mind, listen to my body and truly meditate. I went to a healing energy lecture, which focused on the 7 chakras and using healing touch to relax and center our minds. It can also help to promote healthy immune function and decrease the likeliness of stress-associated illnesses (which is a lot of illnesses). After the practice, my entire body was buzzing, similar to acupuncture without the needles. Bonus: it's something I can do anytime, at home before bed, or just when I feel anxiety/stress creeping up.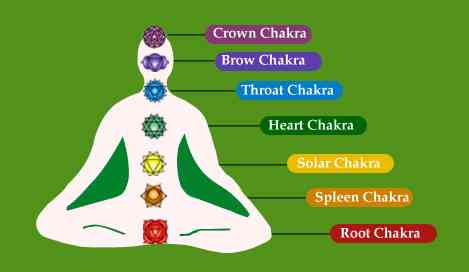 Source
The techniques I learned are here, and something that helped with first closing our eyes and placing our palms together for about 30 seconds. Then, bring your palms apart about 3 inches and move in and out, very slowly to feel your body's natural energy. Next, go through these steps, eyes closed and breathing deeply.
-Technology is DRAINING. Something about putting my phone away, not having the TV on, and enjoying nature made me feel so much more energized, present and productive. I rested a lot on my trip, but I also felt invigorated while I was there. I feel like getting away for a little while inspired me in so many different ways. It also made me realize how much time I waste lurking Facebook and checking my phone. 
-Little breaks feel great. It reaffirmed the fact that as a mom, when you're giving so much to everyone else, you have to give to yourself. I've always been a believer that taking a little time for myself makes me a better mom -I feel like I'm more fun and energized when I take care of myself- and taking time for myself isn't selfish, it's necessary. I used to feel really guilty when I would go to the gym at night while Tom stayed home with sleeping Liv. I even let some hurtful comments on the blog make me feel badly about it, but then I realized that I can't, and shouldn't, drop all of the things I enjoy because I became a mom. 
As good as it felt to take a relaxing vacation, it felt a thousand times better to come home and hug and kiss the people I love so much.
I'm a lucky girl to have people in my life to love and miss like that.
-I'm also fortunate that my jobs allow me to do the things I enjoy. I love being able to write this blog (and all of you), and am thankful to also be associated with such an amazing organization. One of the guests at CR told me "you know you work at a miracle place, right? I'm alive today because I came here and made changes in my life. Many people will tell you the same." I hear stories like that all the time and am happy to spread the word about a mission I fiercely believe in. Thank you again to Canyon Ranch for the opportunity to stay in Lenox.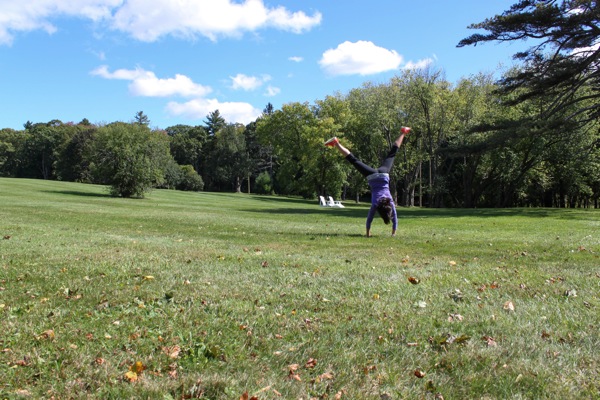 -Oh, and one more lesson:
I'm going to start more meals with salad
and end in sorbet 😉