What it's like being a Beautycounter consultant (and is it worth it?)
Hi friends! For today's post, I'm chatting about what it's like to be a Beautycounter consultant, how it contributes to my income, and if I think it's worth it.
I live each day of my life very much aware that the blog could die at any second. So, I like to plan accordingly and diversify my income as much as possible. With my online business, I have a few different revenue streams: ad revenue, brand partnerships, affiliate income (the highest contributor to my blog-related revenue), product sales (Post Baby Bod, Fit Guides, HIIT Bootcamp, etc), and Beautycounter. I can usually count on Beautycounter for a solid contribution, which fluctuates a bit depending on promos and the time of year.
My online business income pie looks something like this: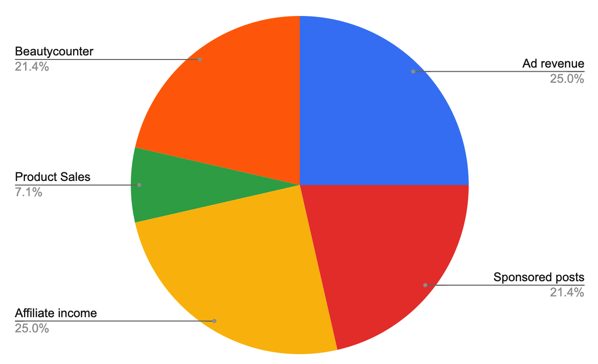 If sponsored partnerships are slow that month, other revenue sources will usually fill in the gap.
Why I like working as a Beautycounter consultant:
– It's an important mission that I'm proud to stand behind. Beautycounter is a B-corp, which means they treat their employees and the planet with care. They're lobbying to make huge changes to the beauty industry as a whole. Their goal isn't for everyone to be only wearing Beautycounter. Their goal is for consumers to be able to walk into any store, like a Nordstrom, CVS, or Sephora, and have the peace of mind that ALL products on the shelf are made without toxic chemicals and endocrine disruptors.
– The products are really good, which is what convinced me to join. I'm super picky about makeup and skincare and after waiting maybe a year to go for it, I was SO glad I did! I tried the facial oils and was instantly hooked. There are so many products I use regularly and love dearly, like the color intense lipstick, the overnight peel, brow gel, dew skin, and supreme cream.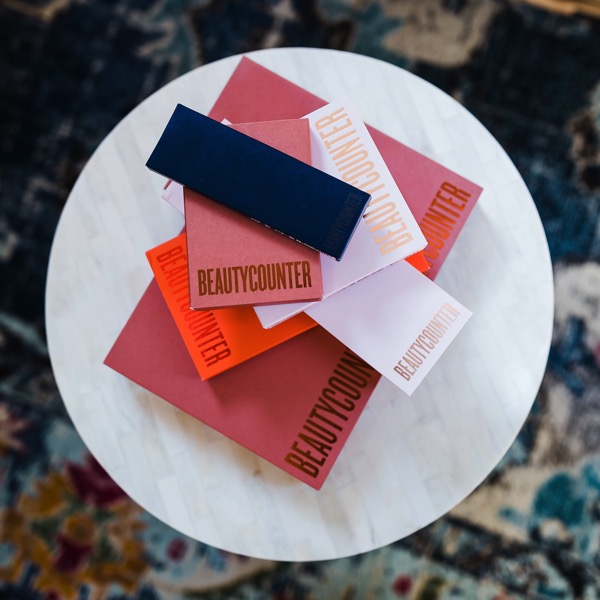 – You can put as little into it or as much into it as you want. The beauty about this business is that it can be a full-time job, or a low-key side hustle. It's really what you want to put into it, and how much manpower you'd like to devote. Realistically, I spend 1-3 hours a week on Beautycounter. (Worth mentioning that I have an AMAZING assistant who helps me send out thank-you notes and goodie packs to customers!) Even though I don't have a ton of Beautycounter time to devote with the content creation and behind-the-scenes blog work I do, it's still been an awesome opportunity for me and so worth it.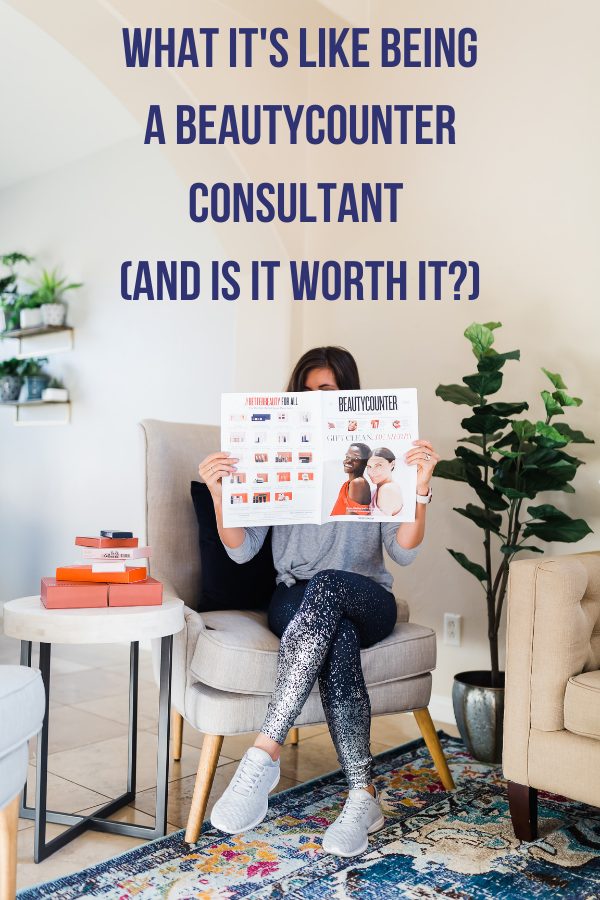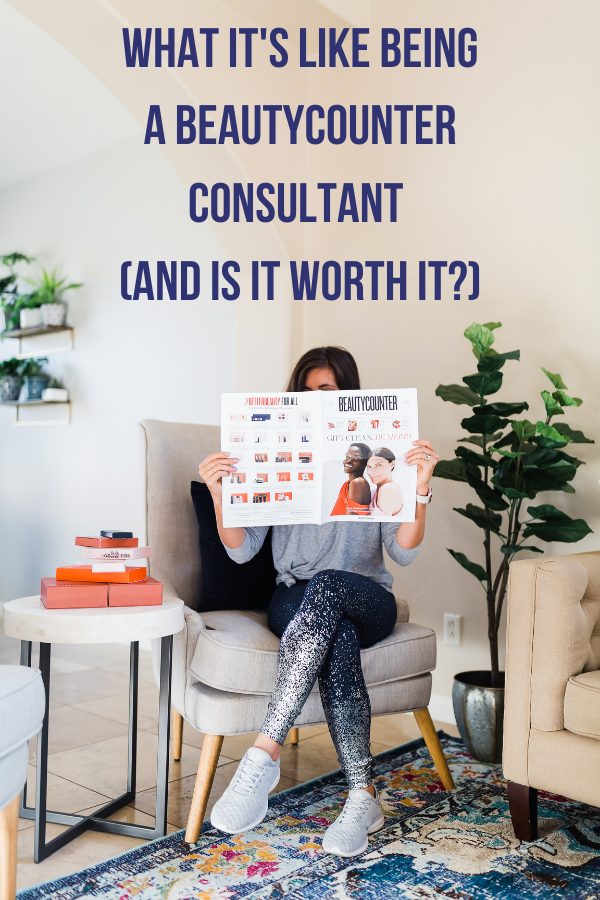 – It gives me another way to chat and connect with you all. It's always fun to gab with a girlfriend about fave skincare and makeup products, and I love sharing recommendations. I've also met some amazing friends through the Beautycounter community! Everyone is so kind and helpful (especially through our Facebook group) and I feel so thankful for my Beautycounter friends.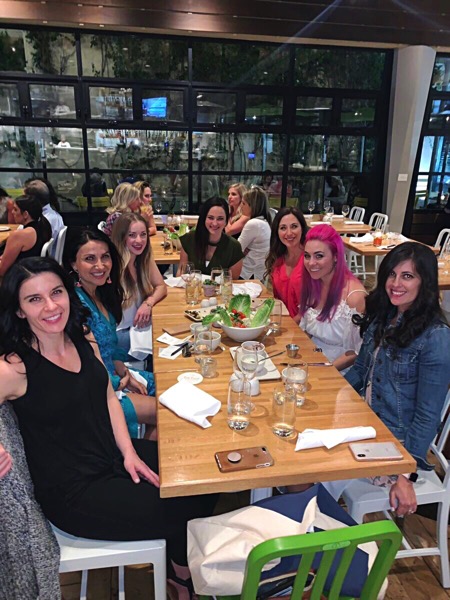 – The commission. We get 25-35% of all sales, plus extra bonuses and incentives.
What I don't like about being a Beautycounter consultant:
– The negative connotations about MLMs. I totally get that people hate MLMs because they can feel slimy and gross. We've all had that weird experience when some rando from high school messages you on Facebook and is like, "I know you haven't talked to me for years, but I have an opportunity that you'd be perfect for!" Technically, Beautycounter is direct sales. We do make a very small commission off those who sign up on our team (4-9%) but it's also like that in the affiliate world. If I refer an affiliate to use the platform I use for my affiliate links, I also get a small commission. Our customers are able to shop through the platform like a regular e-commerce experience. They aren't required to purchase from a consultant, and don't have to become a member or be on a monthly autoship. You can read more about what makes Beautycounter different here.
– I don't love ALL of the products. I'm happy to tell you that I think their mascara and eyeliner are terrible. I also don't like the Countermatch collection as much (but do love the adaptive moisture body lotion). I think this would happen with any brand, but there are way more things that I love that the small handful I don't.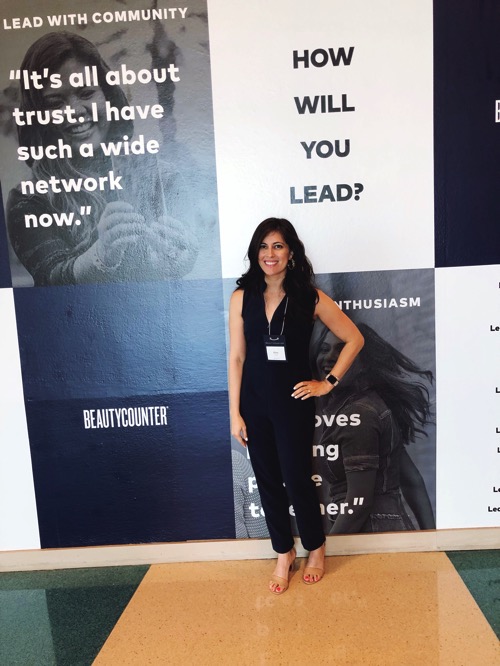 Do you have to hit monthly sales goals as a Beautycounter consultant?
Nope! They ask that you do $1250 in sales in 6 months to maintain consultant status. This is so that people don't sign up to simply get the discount and you are actually interested in sharing the products with others. This includes your own purchases and is very easy to hit in 6 months. If for any reason you don't hit it, there's no penalty. You just become a Band of Beauty member instead of consultant.
Do consultants get a discount?
Yes! We get 25% off and also special holiday bundle presale options and the chance to try new products first.
What are other perks or benefits?
Beautycounter does some fabulous incentive packages and trips. I was able to attend the LEAD conference for Directors this year and also have received gorgeous gifts from the company for hitting my goals. These aren't required and are just fun extra incentives.
I think that's it! If you have any questions about consulting, please feel free to hit me up via email (gina@fitnessista.com) or in the comments below. I'm happy to chat and share if I think it would be a fit!
Hope you have a great day and I'll see ya soon.
Tell me friends: what's the most random job you've ever had? What's something you LOVE about your job right now?
xoxo
Gina