What's in the way of your goals?
Hi friends! How's your day going?
It's been a great one over here. I started off the day with a GPP workout in the garage. It looks easy when you first glance at it, until you realize that you have to do 15 burpees in between every strength set. And then you do that all over again. It was BRUTAL. I got kind of sick of the burpees -I think that was the point?- so I included some alternates in my workout, like side-to-side hops, lateral lunge and basketball throws, and squat jumps. Since I don't technically have a gym anymore, I've been getting a little creative with my options. 😉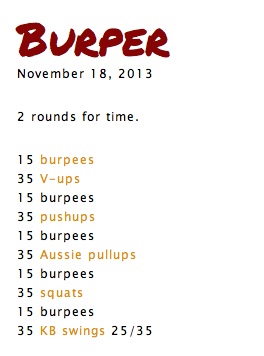 Our day also included a trip to Buy Buy Baby (which used to think was called "Bye-bye Baby"- morbid, huh?) and some Greek for lunch.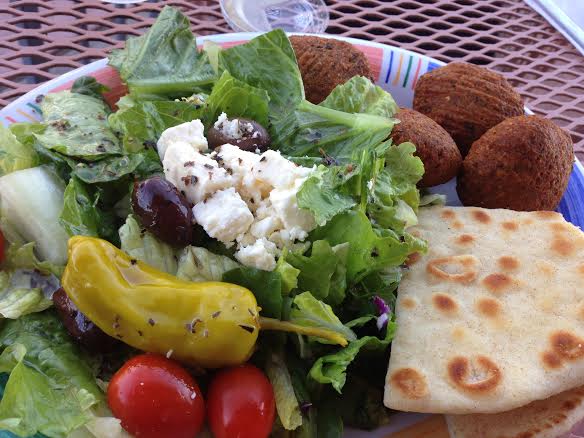 Livi already knows how to say "cheers" with her falafel.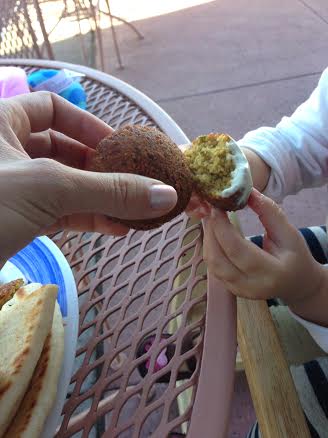 ____________________________________________________________________________________
Since we're starting to get into the holiday season, I figured it would be a great time to think about goals. It's a good idea to assess your current routine and any changes that can be made, especially before heading into a time that's filled with extra treats, events and…egg nog 😉
When I first start training a new client, I like to get a full assessment of body compensation, current routine, past injuries and health history, and a food diary. This is a great way to determine any obvious changes that can be made to more easily achieve their goals. Often people are surprised that seemingly small things can have a significant impact on health and fitness gains.

Here are some common culprits:
1) Not enough sleep. It is crucial to make sure you're getting enough sleep to thrive in your everyday activities, including your workout. When we're sleep-deprived, our body more easily holds onto fat, and it can be difficult to get in a good workout if you're tired. Make sure to give yourself adequate time to unwind before bed, and find the sleep amount that works for you. Some people naturally need MORE than eight hours -I have a good friend whose magic number is 10- and some people need less. Make a chart of your sleep for a week and your energy levels throughout the day. Then, make sleep a priority.
2) Stress. Stress is another evil that can make our body hold onto fat and inhibit fitness gains. Sure, a little bit of stress is a good thing -it makes you work hard and can improve output from your efforts- but too much stress can cause a "flight or fight response" in the body. During this occurrence, we can either "fight or run from" the stressor, or admit defeat. If we choose the first option, more free fatty acids are released into our blood (to help us with the battle at hand), or if we admit defeat, it can cause increased fat creation, breakdown of tissues and suppression of the immune system (source). When we're stressed, we can also feel the urge to overeat, which can hinder fat loss efforts. The key: try to keep your Zen face on. When you feel yourself becoming stressed, make a list of the tasks at hand or your worries, fold it up to deal with later, and do something you enjoy. A short walk, few yoga salutations or chat with a good friend can work wonders.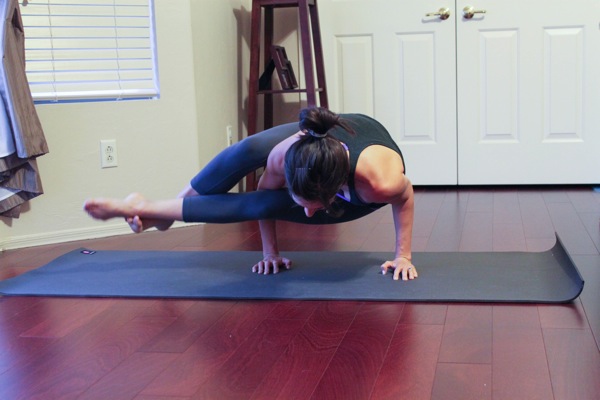 3) Doing the same thing all the time. Our bodies thrive on change, so guess what? Changes can't happen if you're consistently imposing the same demands. The human body is an intelligent and efficient machine, and will kick into cruise control when new stressors aren't introduced on a regular basis. Change something about your routine at least every 4-6 weeks.
4) Not eating enough, or working out too much. Results occur during rest. If we're not giving the body adequate time to rest and recover, lean muscle tissue cannot efficiently rebuild and repair itself. Also, make sure you're fueling your body for everyday life and any extra activities or workouts you complete. If starvation mode kicks in, your body will hold onto everything it has as an effort to survive. Failing to consume adequate nutrients can open the floodgates for a host of heath-related problems, too. Aim for real, whole foods and eat up, buttercup.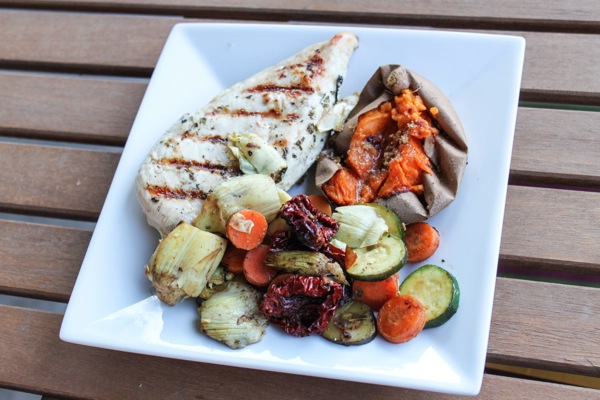 5) Water intake. Water intake can slightly increase your metabolic rate (source) and help you to feel more full and satisfied. When you feel the urge to snack, there's a chance you may be thirsty if you're not drinking enough water. Aim for at least 96 oz of water each day.
6) Lack of strength training. Lean muscle burns more calories at rest, so if you increase the amount of lean muscle through strength training, your metabolic rate will be elevated. Also, many types of strength training will enable your body to burn more calories throughout the day due to heightened EPOC (oxygen recovery after exercise). Be sure to include strength training as part of a well-rounded fitness routine. Not only is is key for improving fat loss and physical appearance, but is critical for bone health.
Are there any changes you think you could make to your routine? What's standing in the way of your goals?
xoxo,
Gina